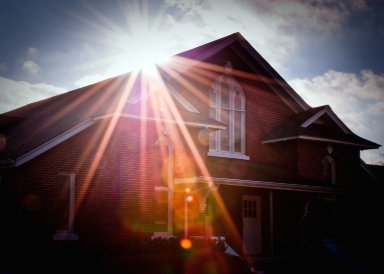 Nov. 27, 2012
In this issue:
From the Pastor
Advent Devotions
Children's News
Down Home Holiday
Youth Events
Card Delivery
Preschool News
Angel Tree
Poinsettias
Project Light
Altar Flowers
Book Club
Cookies for Trinity
Sunday's Prayers
Save the Date
In Worship this week
Birthdays / Anniv.
NCM
Counseling Center
WEDNESDAY NIGHT STUDY
NOV. 28 - 7:00 PM
RM 112/114
WOMEN'S STUDY
NOV. 28 - 7:00 PM
YOUTH ROOM
CHOIR PRACTICE
NOV. 28 - 7:00 PM
CHOIR ROOM
PARENT'S NIGHT OUT
NOV. 30 - 6:30 PM



PAVEMENT POUNDERS


DEC. 1 - 8:30 AM
MEET AT CHURCH



1ST SUNDAY OF ADVENT


DEC. 2



MEMORIAL SERVICE


DEC. 2 - 2:00 PM
SANCTUARY



VISITATION/RECEPTION


DEC. 2 FOLLOWING MEMORIAL SERVICE
FELLOWSHIP HALL



YOUTH PLAY AUDITIONS


DEC. 2 - 3:00 PM
YOUTH HALL



CHILD. PAGEANT PRAC.


DEC. 2 - 4:00 PM
SANCTUARY



YOUTH COUNCELORS MTG.


DEC. 2 - 4:00 PM
RM 112/114



EXODUS STUDY


DEC. 3 - 7:00 PM
HOPE HOUSE



BROWN BAG STUDY


DEC. 4 - 11:30 AM
HOPE HOUSE



ANGEL TREE GIFTS DUE


DEC. 5



BREAKFAST W/SANTA


DEC. 8 - 9:00 & 10:00
FELLOWSHIP HALL



CHILD. PAGEANT PRAC.


DEC. 8 - 3:00 PM
SANCTUARY



CHILDREN "WALK THRU BETHLEHEM"


DEC. 8 - 6:00 PM



YOUTH PROGRESSIVE DINNER


DEC. 8 - 6:00 PM
MEET AT CHURCH



8:30 SERVICE & CHOIR MEETS AT BERKELEY LAKE CHAPEL


DEC. 9 - 8:30 AM
(NO 8:30 SERVICE AT MT. CARMEL)

CHILDREN'S PAGEANT:
"THE BEST CHRISTMAS PAGEANT EVER"
DEC. 9 - 6:00 PM
SANCTUARY



PRESCHOOL NATIVITY & COOKIE SWAP


DEC. 13 - 12:00 PM
SANC./FELL. HALL



ADULT CHOIR PROGRAM


DEC. 16 - 11:00 AM
SANCTUARY



NIGHT CIRCLE PARTY


DEC. 17 - 6:30 PM
ANDERSON HOME
Birthdays this week:
Annette Rogers
Neil Odom
Paige Medinger
James Herdt
Evan Cox
Billy Weathers
Laura Klaren
Tim Foster
Anniversaries this week:
Dan & Anne Bailey
North Georgia Family Counseling Center

Family Wellness
through Counseling, Education and Research

Mt. Carmel proudly supports the North Georgia Family Counseling Center.
678-242-9355
ngfccumc@gmail.com
www.ngfccumc.org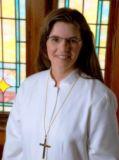 The Journey



The preacher was talking about me, and I was embarrassed.

Every year, as I pull out Christmas decorations, I remember Rev. Bob's sermon. We hosted a Christmas party to welcome him to the congregation. The next Sunday, he described visiting a home full of Christmas décor: Santa Claus figurines, snow covered houses, snowmen, and Christmas trees. He asked that we consider adding at least one thing that reminded of the real story of Christmas.

I wanted to jump up and argue back that he missed the nativity scene on top of the living room bookshelf. It was painted by my mother, so I kept it safe where pieces would not be knocked over.

Instead, I went home and looked afresh at the house. It looked like a storybook—but more of a fairy tale story than a Bible story.

This Christmas, I want to better know the story. I want to know Mary, and the wonder and embarrassment she felt about her condition. I want to know Joseph; why would God chose him to care for this precious child? What was it like for them, to walk the road to Bethlehem? I want to know them—their fears and dreams, and the relevance they have for us today.

I hope you will join me during December, as we tell again the Christmas story. It's rough and raw—not a fairy tale book full of twinkling lights and strands of garland.

As we reflect on these real people and their real journey, I trust that God will speak in ways that give meaning to our own real journey with Christ.
I'll see you this Sunday,

Pastor Cyndi

December 2: Mary of Nazareth (Luke 1:26-38)

December 9: Joseph of Bethlehem (Matthew 1:18-24)

December 16: Mary's Visit to Elizabeth (Luke 1:39-56)

December 23: From Nazareth to Bethlehem (Luke 2:1-7)

Christmas Eve: The Manger (Luke 2:8-20)
---
Advent Devotions

A four week devotional entitled, The Journey: A Season of Reflections also goes along with our Advent readings.

There are a few of these books still available in the church office. A donation of $2.00 is suggested. A Kindle version is also available at amazon.com.
---
Children's Ministry News: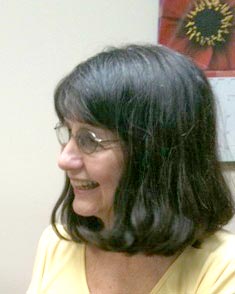 Sunday School:
This is the first Sunday of Advent. We are hoping and waiting for someone special to come. In this Sunday's Bible story from Jeremiah 33:14-17, the Israelites are waiting for a good King to come. Jeremiah tells them God is going to send someone soon. Talk to your children about what you hope God is doing in our world.

Parent's Night Out: Nov. 30
6:30 - 9:30 PM
All spaces are full, but there is a waiting list in case of cancellations. Contact Marian Long if you want to be added to the waiting list.

Pageant Practice: Dec. 2 - 4:00 PM
Everyone should know their lines. Costumes will be given out after practice. Watch for an e-mail notice of a possible extra practice on Saturday afternoon, if enough people can come.

Walk Through Bethlehem Trip:
Saturday, Dec. 8 at about 6:00 PM
After the Pageant dress rehearsal on Saturday evening, we will have pizza in the Fellowship Hall and then go together to Simpsonwood Retreat Center for "Walk Through Bethlehem." Let me know if you plan to go.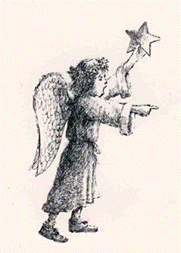 "The Best Christmas Pageant Ever"
by Barbara Robinson

The Herdman children are the worst kids in the history of the world. They lie, steal, smoke cigars and hit little kids. Somehow they have taken over the annual Christmas Pageant.

Our Mt. Carmel children are presenting the classic story of "The Best Christmas Pageant Ever", on December 9 at 6:00 PM, followed by a reception in the Fellowship Hall. You will not want to miss this wonderful story.

Marian Long
Director of Children's Ministries
---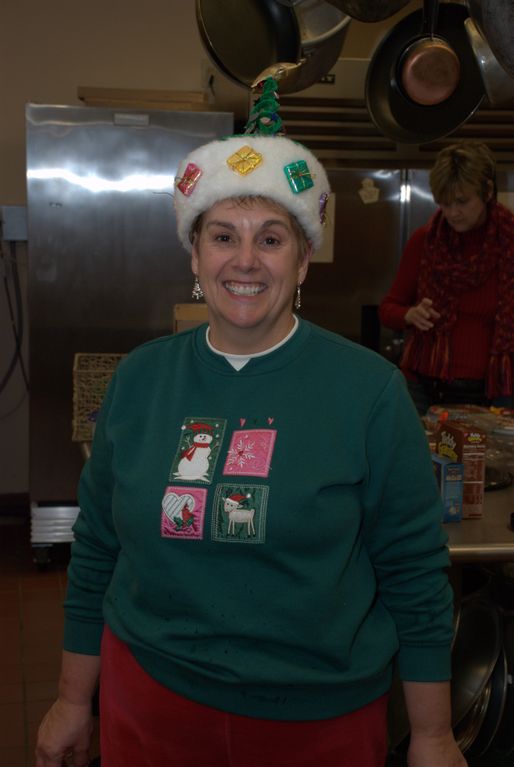 "Down Home Holiday"
Friday, December 21 at 6:00 pm
Fellowship Hall

You are cordially invited to a "Down Home Holiday" celebration on Friday evening, December 21 beginning at 6:00pm. (If you need to arrive later, that is perfectly fine too!)

Join us under the Christmas tree in the Fellowship Hall for hot chocolate, cider and refreshments. We'll sing our favorite Christmas songs, hear a favorite Christmas story, play some reindeer games and we just might have an early visit from old St. Nick himself.

Wear your favorite Christmas ensemble ... there will be a contest! And the little ones can even wear their p.j.s! If you need a little Christmas cheer, the "Down Home Holiday" will be the perfect evening for you, your family, and children of ALL ages.

Those who are able are encouraged to bring a "finger-food" type snack, but it is NOT mandatory! Please plan to join the fun!
---
Youth sponsored "Parents' Night Out"
Friday, Nov. 30 at 6:30

Youth Progressive Dinner (meet at church)
Saturday, Dec. 8th at 6:00 PM
Youth Auditions
Sunday, December 2nd at 3:00 PM

Auditions for the 2013 Youth Dinner Theatre production of IS THERE A DOCTOR IN THE HOUSE? will be held Sunday, December 2, at 3:00 pm in the Youth Hall. Based on the comic plays of Molière, it's the story of Lucy Canary, the mayor's daughter, who loves Lester Goodbe, a likeable cowboy. But Lucy's father insists that she marry Otis Lackginger, a rich, old coot with one foot in the grave. Lucy pretends to lose her voice to stall the marriage, and everyone goes on a search to find a doctor to cure her. And what a passel of phony medics they find! The play is written by Tim Kelly (who also wrote THE PHANTOM OF THE OP'RY).
Cast includes 14 women and nine men. Auditions will be cold readings from the script. Performance dates are March 8 and 9, 2013. Questions? Please contact Lori Anderson or Gail Bolton.
---
UMW CHRISTMAS CARD DELIVERY

The Mt. Carmel United Methodist Women will once again be delivering your church-wide Christmas cards this year!

Just drop your cards to your church friends into the gift wrapped box at the back of the sanctuary. The UMW members will then deliver the cards on Sunday mornings during Advent, before and after each worship service.
---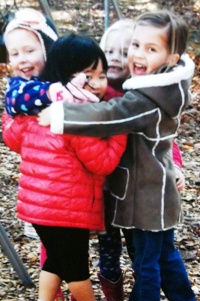 Preschool News
Dear Friends,

I hope everyone was blessed with a Thanksgiving as wonderful as mine! It was a different year for us without our oldest daughter (our first holiday without her) but we had family-to-be and the sweetest friends ever sharing the meal. Everyone brought that one dish that made Thanksgiving special and I had the normal things. We had so much fun, went for a walk, then played games into the night. And who could complain about the weather? No one, that's who!

We are off and running into our Nativity play practice and I think it is going to be really great this year. We are inviting the 3's to join in the play since our 4's are a smaller group than last year. We also have a guest Wise Man and we are thankful that Liam has blessed us with his participation!

Please note that Lollie Hats, Etc. are still for sale. Get some of your Christmas shopping or birthday gifts right in the comfort of the school. We can't thank Lollie enough for her kindness and generosity.

Do you have a centerpiece that you would like to donate for our raffle during Breakfast with Santa? The centerpiece does not have to be flowers – we have a hair salon certificate, freshly baked bread, a framed poem, and even a certificate for electrical work donated, so think outside the box! We will have them on display on all the tables during the breakfast and you can purchase the raffle tickets and drop them into the boxes provided on the tables. You can stuff them all in one box if you really want a certain centerpiece, or you can take your chances on several tables. You do not have to be present to win. We have about a dozen centerpieces and would love to have twice that amount. Think about it, won't you?

Breakfast with Santa is on Saturday, December 8 at 9:00 or 10:00. The cost is $10 for adults, $7 for students and children 2 and under eat for free! Please email me at mtcarmelpres@comcast.net to let me know the number attending and at what time! This is a wonderful reunion breakfast for many of our alumni!

Our Nativity play is on Thursday, December 13 at12:00, followed by a cookie swap and party in Fellowship Hall. The entire school is encouraged to attend, even if Thursday is not a normal school day for your child! Grandparents, neighbors, and friends are invited as well.

We still have openings in our classes, so get out there and invite people into the fold!

In joy and love,
Lorrie
---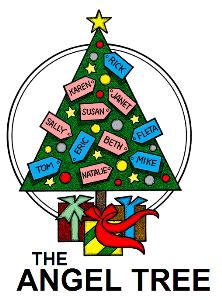 There are Still Angels on the Mt. Carmel Angel Tree!

Each year, Mt. Carmel uses the Angel Tree to sponsor families in need and supply them with gifts and food for the holidays.

Just choose an angel from the tree and on the sheet nearby, sign your name beside that angel's number. Then do your shopping and attach the angel to the gift. The gifts MUST be returned to Mt. Carmel by Wednesday, DECEMBER 5th.

Please DO NOT WRAP THE GIFTS. Either place the gift in an open gift bag, or leave it unwrapped.
---

Order your Christmas Poinsettias
by December 9th!

Once again, the Mt. Carmel United Methodist Women will sponsor the placing of poinsettias in the sanctuary for the Christmas season. If you would like to have a poinsettia placed in the church in honor or memory of someone, please fill out the order form in Sunday bulletins and put it, with your check, in the offering plate.

Or you may contact the church office and send a check.

Cost: $10.00 per plant. Please make checks payable to: Mt. Carmel UMW.
DEADLINE FOR ORDERS: Sunday, Dec. 9, 2012
---
Evangelism Committee to Sponsor
Project Light:

Project Light is a computer based learning center that teaches Literacy for Life Transformation. The program helps students learn English, study for their GED etc.

The Evangelism Committee is looking for an individual that is passionate about reaching out in ministry to neighbors in our community. For more information, please contact Neil Odom: 770-827-2122 or nonojo413@gmail.com.
---
2013 Altar Flower Schedule

It's time to sign up for altar flowers again! If you would like to have an altar arrangement placed in memory or honor of a loved one, please contact the church office for available dates.

Cost is $30.00 and flowers will be provided each week by one of our volunteers or the local florist.
---
New Book Club Schedule

After our organizational meeting in November, we are off and reading!! Our book club selection for January 4 is "The Lion Is In" by Delia Ephrem. Joyce Odom is enjoying this book as we write this article. We have chosen the classic "A Tree Grows in Brooklyn" for February 1. On March 1, we will discuss "Molokai's" by Alan Rennet.

Our meetings will be held in the Hope House at 7:00 PM.

If you have questions or suggestions for books, contact Vicki Walden at vickiwalden@att.net or Chris Bolton at dorseylbolton@bellsouth.net.

Hope to see you at our next book club in January.
Vicki & Chris
---
Please join with others in our church family in praying the thanksgivings and intercessions named this week:
CONCERNS:
Family of Linda Osborne
Mary Jane Wilson & family - death of niece
Harvey Spivey - broken hip / infection
Brother-in-law of Dorothy Edwards - hospitalized
Travelers
Sharon - terminal cancer
Hal Brickle's friends Pam and also Donna
Mother of Isabel Waller - leg pain
Vicki Walden's co-worker Nena - cancer surgery
Lane Shutt's niece Abby - middle schooler with Type 1 diabetes
THANKSGIVINGS:
Kaylen Short preaching on Sunday
Families visiting over the holidays
---
News to Share?
Do you have an article to include in next week's bulletin or newsletter?

Email these to Suzanne Foster or call the church office.

office@mtcarmel-umc.org
5100 South Old Peachtree Road
Norcross, GA 30092
770-449-4498
www.mtcarmel-umc.org