In the Newsletter this Week:
From the Pastor

Daylight Saving Time Change: March 9

Lenten Schedule

Special Lenten Offerings

Mission Moment: Stuart Dowling

Dinner Theater - March 7 & 8 at 7:00 PM

Children's Ministry

Church-Wide Workday: March 15 at 9:00 AM

M

t. Carmel Women's Book Club: March 14 at 7:00 PM

Men's Breakfast Meeting: March 16 at 8:00 AM

Outreach Opportunities
---
Daylight Saving Time Change!
Don't forget to set your clocks AHEAD one hour on Saturday night, March 8th. Hope to see you at church on Sunday!
---
Lenten Schedule
Please mark your calendars for the upcoming Lenten season: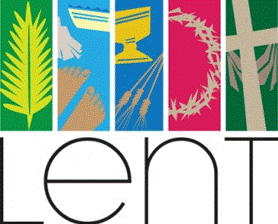 Ash Wednesday - March 5
"Ashes To Go" - 6:00 - 9:00 AM
Drop in anytime between these hours to receive ashes and prayer to start your day!
Pot Luck Dinner: 6:00 PM - please bring a dish or two to share
Worship Service: 7:00 PM - imposition of ashes / communion
Wednesday Night Dinners and Conversation
March 12 - April 9
Dinner: 6:00 PM - provided by the Mt. Carmel UMW
Cost - Adults: $6.00 / Children 12 & under: $3.00
Family Max: $20.00
God in the Movies: 6:40 - 7:00 PM
March 12:
Dinner Menu
soups, stews, chowders & chili, bread, crackers, green salad, fruit salad, dessert, tea and lemonade
Movie clip
---
Special Offerings During the Lenten Season
During the season of Lent, we hope that you take on a practice that allows you to grow spiritually as you reach out to others.
If you are fasting in some way, could you set aside the funds you would have spent on chocolate or meals out, and give these to those who have less?
United Methodist Special Offerings are listed on the back of the
Hymnal Cards
and specially marked envelopes are provided in the sanctuary.
Please consider donating to one or more of these offerings as a part of your observance of Lent.
---
Mission Moment

Thank you to Stuart Dowling for this week's mission moment, used in the 8:30 and 9:30 worship services on Sunday.
Watch the video
here
and learn how God taught Stuart an important lesson about how the world works.
---
Youth Dinner Theater this Weekend!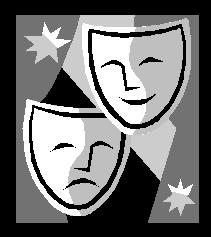 Friday & Saturday


Legendary swordsman and hopeless romantic Cyrano de Bergerac comes to life in the Mt. Carmel Youth Dinner Theatre production of:
CYRANO LOVES ROXANNE
by Pat Cook
Based on Rostand's tale of Cyrano de Bergerac, gallant Cyrano's heart is as big as his nose - HUGE! When he visits the "Comon Inn" in France to see his lovely protégé Roxanne, he asks his young friend, Maurice, to meet him there. But everything goes hilariously awry when Roxanne and Maurice fall in love at first sight, and Cyrano must hide in the shadows to provide Maurice the exquisite words he needs to win her over.
Throw in three rogue sailors trying to kidnap either Cyrano or Maurice, overly-protective aunts trying to thwart Roxanne from meeting her true love, sassy servant girls, a salty sea captain, and more, and you have a great evening of laughter, romance and lots of swordplay in store!
Tickets are $20.00 for adults, $15.00 for students, and $10.00 for children 5 – 10. (Childcare is provided for children five and under with dinner: $3.00)
To purchase tickets, please contact the
church office
or call (770) 449-4498. Seating is limited, so please order your tickets today!
CYRANO LOVES ROXANNE is produced by special permission with Contemporary Drama Service, Meriwether Publishing Ltd.
---
Children's Ministry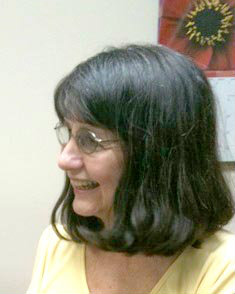 Sunday School:
The story this week continues through the Gospel of John, John 11:1-44. Jesus performs one of his greatest miracles in this story. First, Jesus shows love and compassion for his friends even though it is dangerous for him to do to Judea. Then, Jesus shows the people what God can do by raising Lazarus from the dead, offering final evidence that he is the Messiah.
This week begins the Lenten season. Check the family take homes pages for ideas of things you can do in your family devotion time.
Lenten Dinners:
Don't forget Lenten Dinners start this week. There will an activity for children before and after they have their dinner. There is a nursery for the Ash Wednesday service.
Children's Council Meeting:
Brief meeting this Sunday, March 9 immediately following Sunday School in the Double Classroom.
Children/ Family Movie Night: March 28 / 6:00-8:00:
$1 per person There will be pizza and popcorn. Watch for the big news about the movie title.
Marian Long
Children's Ministry
---
Church-Wide Workday: March 15 - 9 AM


The Mt. Carmel Board of Trustees request your help at the upcoming Church-wide Workday. There are many jobs to be completed to keep Mt. Carmel in good working order and the more hands involved, the quicker they will all be done!
Please mark your calendar to meet at the church at 9:00 a.m. If you have any tools or cleaning supplies that you think may be helpful, please bring those too.
Thanks from the Trustees!
---
Women's Book Club - March 14
The Mt. Carmel Women's Book Club will meet on Friday, March 14 at 7:00 p.m. in the Hope House.
This month's book is:
Faith Bass Darling's Last Garage Sale
, by Linda Rutledge. Please contact
Chris Bolton
or
Vicki Walden
if you have any questions.
---
United Methodist Men's Breakfast & Meeting: March 16
All men of the church are invited to join the Mt. Carmel Men's Club for breakfast and a short meeting on Sunday, March 16th at 8:00 AM.
They will meet in the Fellowship Hall for good food, a program and fellowship. Please contact the church office with any questions.
---
Outreach Focus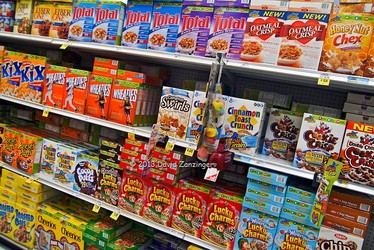 NCM Donation of the Month - Boxed Cereal
Share the Bread of Life! Please bring one or more boxes of cereal and place in the NCM bin in the hallway between the sanctuary and Fellowship Hall.
Do you LOVE kids and parties?
Here's an Outreach Opportunity for YOU!!!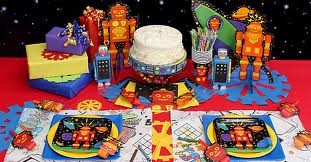 Rainbow Village in Duluth needs "Kid Birthday" Hosts on the second Tuesday of each month. The next three are March 11, April 8 and May 13.
Rainbow Village is a transitional housing program for homeless families with children of North Metro Atlanta. You will receive the name, gender and ages of the child(ren) prior to the date. Join the birthday children at the Rainbow Village meal starting at 6:00 pm on Tuesday and offer words of encouragement!
Birthday Hosts provide:
• Cake for 50. (may also provide a small cake or cupcakes for birthday child to take home)
• Table decorations
• Cards
• Gift for kids under age 8, or a recommended $20 gift card for older children.
Sign up on-line at
---
Prayers and Thanksgivings
Please join with others in our church family in praying our concerns and thanksgivings this week.
Concerns
Miguel Valverde-Jensen's sister-in-law: chemotherapy
Steve Pearson: sister's marriage / uncles with health issues / safe travel to work conference
Gene Anglin
Lila Hunter's friend Mona: improving but long way to go
Lila's friend Erin: still needs prayers
Max Follmer's sister Andrea: job search
Mary Rezzuto's brother: elderly / poor health
Family of 27 yr. old actress killed on set in Savannah and all others injured
Penny Millar: working 4 - 10 hour days this week
Penny Millar's friend Sandy: a little improved, continued prayers needed
Thanksgivings
Anglins back at church
Buddy Atkins back at church