Sunday School:
This week's lesson is the story of Tabitha being raised from the dead by Peter. It is found in Acts 9:36-43. The focus of the lesson for the children is that God works through us to bring hope and healing to others. Ask your children how they can bring hope to others.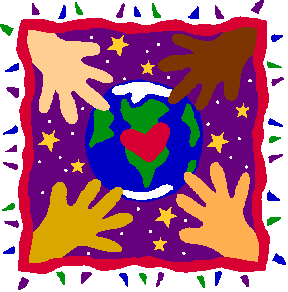 Earth Day: Sunday, April 21
3:00 p.m. for All Children!

Come in clothes that can get dirty! We are going to plant some flowers,go on an unnatural hike and do a craft using recyclables. Bring a trowel too, if you have one.

Please let me know if you are coming so that I can have supplies for everyone. children@mtcarmel-umc.org


An Epic Adventure Awaits!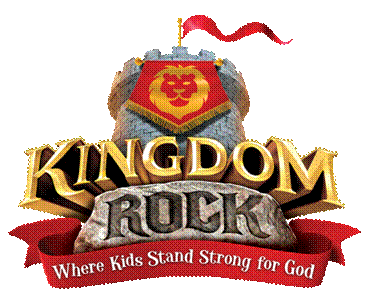 June 3 - 7
Click HERE to register today!





Safe Sanctuary Training:
Sunday, May 5—12:00 and Saturday May 18—10:00

The baptismal promise to surround children and youth with a community of love and forgiveness that they may grow into faithful disciples of Jesus Christ reminds us that, as parents, volunteers, and members of the congregation, we are to do everything in our power to be a place of refuge for the most vulnerable among us.

In 1996, the General Conference of the United Methodist Church adopted a resolution which became our Safe Sanctuary policy to provide this refuge.

Mt. Carmel UMC is committed to regular Safe Sanctuary volunteer training and policy education within the congregation. Mt. Carmel's Safe Sanctuary Policy requires that all volunteers and staff who work with children and youth undergo a background check and Safe Sanctuary training every two years.

That includes Sunday School teachers, Nursery and Extended Session volunteers, VBS volunteers, Family Promise volunteers, youth chaperones and other volunteers that work in areas where children are present.

All volunteers who work with children and youth must have Safe Sanctuary training this year unless you were certified in 2012.

Safe Sanctuary Training will be followed by VBS training at 1:00 and 11:00. All VBS volunteers are required to take VBS training. Please let us know which training you will attend. Lunch will be provided on the 5th.

Marian Long
Director of Children's Ministries
---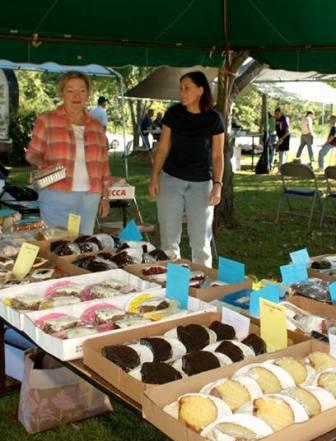 BBQ and Sweet Shop:
Friday & Saturday,
April 26 & 27

LOTS of hands are needed to make this major fundraiser a success, so please sign up to help where you can!

Check a box on the back of the connect card in your Sunday bulletin, or contact the church office.
---
Current items needed are peanut butter, jelly and cereal (no shredded wheat and no glass jars please.) Please remember NCM while you shop, and leave donations in the NCM box in the church foyer.

Monetary donations are always needed also. Please make checks out to Mt. Carmel UMC, marked for NCM. Thank you.
---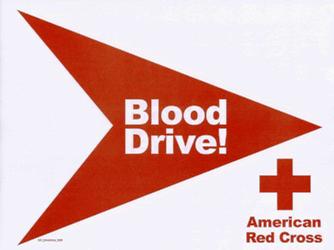 Red Cross Blood Drive
Wednesday, May 1, 2013
2:00 - 7:00 PM in the Fellowship Hall

Mark your calendars now to donate blood at our next Red Cross Blood Drive!

Please sign up to donate at redcrossblood.org using Sponsor code: mtcarmelumc, or contact the church office.

Thank you for supporting the American Red Cross blood program!
---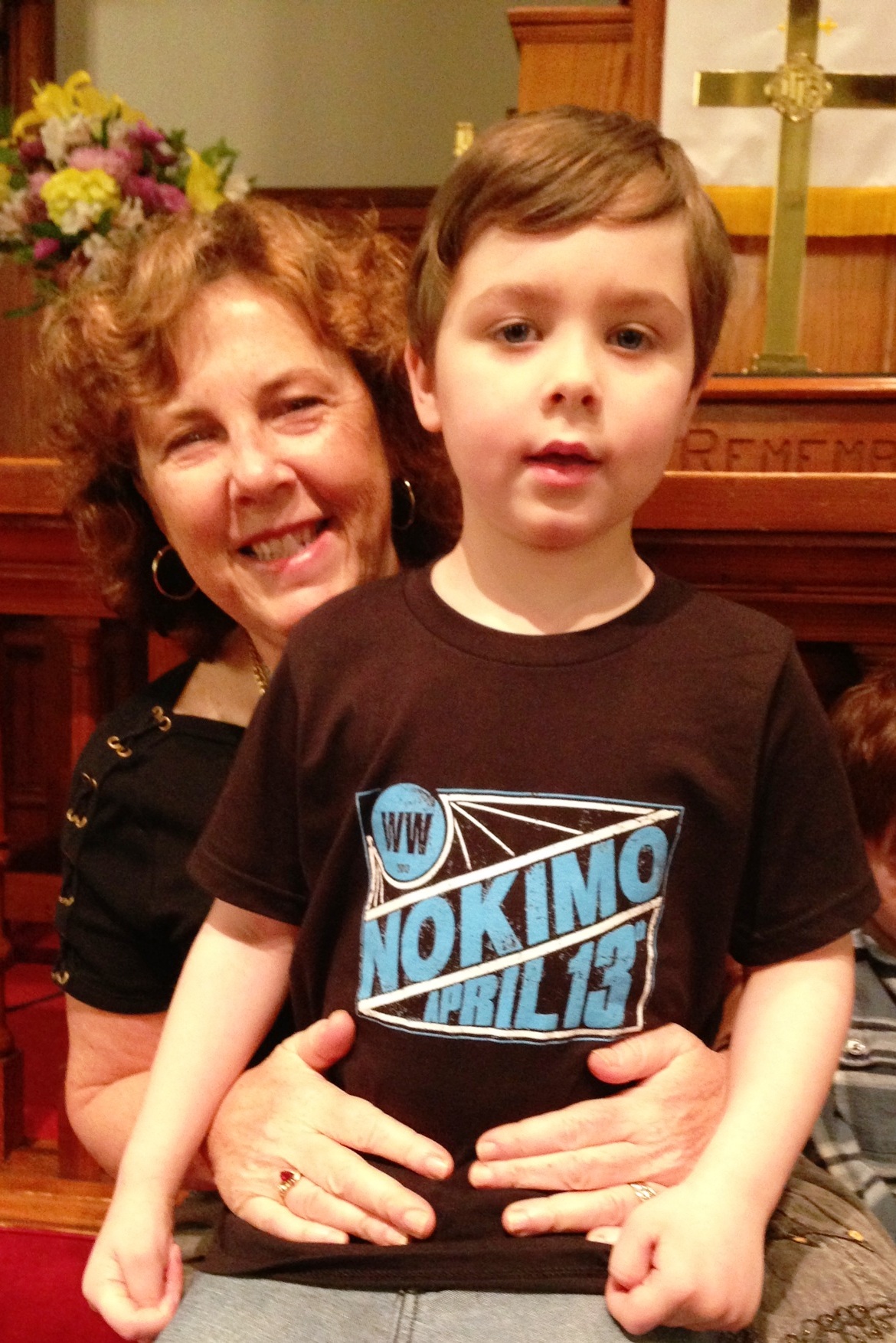 Preschool News

Dear Friends,
We hope you had a wonderful Spring Break and are fastening your seatbelts for the ride to the end of the year!

This week we will continue studying "Ways We Travel" by visiting the Southeastern Railway Museum in Duluth with our 3's and 4's. Last year we had a safari through the underbrush when leaving the museum due to a train breaking down on the tracks across the exit of the site. We drove like a caravan through the woods and ended up in the parking lot of Duluth Middle School. Some of us think that was the most exciting part of the field trip! This year if it happens again, we won't wait 45 minutes hoping the train moves. No sireee, we will ATV it through the woods!

This week's newsletter is dedicated to our own Watson Dufresne. If you read his shirt in the way I did, you will think he has learned Japanese or Finnish, but read it out loud again with the accent on the second syllable. No-KE-mo. That's right! No chemo! Watson has completed his long course of chemo fighting ALL (Acute Lymphoblastic Leukemia) and is victorious! We celebrate in thanking God for being in the center of this battle and for all of you who have loved, supported, and prayed through this time. Our deepest praise is offered to God and to Jana and Andy, for raising their sons and finding joy even when the going was rough. Aren't we fortunate to live in this time of modern medicine?

On that happy, happy note, I will end this week's news. I am, for once, at a loss for words!

In joy and love,
Lorrie
---
Book Club to meet on
May 3rd at 7:00 p.m.

The May meeting of the Mt. Carmel bookclub will be at the home of Patty Merson. (Meet at church to carpool.)

The group is currently reading a fun book called "The Arrivals" by Meg Mitchell Moore and will enjoy discussing it while having light refreshments that evening.

Please contact Chris Bolton or Vicki Walden if you'd like to join the group or need more information.
---
Relay for Life Update

THANK YOU to everyone for your generous donations at the Soup & Cornbread Lunch on Sunday. You raised $1,093 for the American Cancer Society!

At the Relay for Life, luminaries in honor or memory of our loved ones with cancer will line all of the walkways. If you would like to purchase a luminary ($10.00 each) please stop by the table in the church foyer on Sunday, or contact the church office.
---
Crowell Brothers to Lead
Funeral Pre-Planning Workshop:
Sunday, May 5th at Noon

A light lunch will be included in this free presentation.

If you would like to attend, please RSVP to the church office / 770-449-4498 BY APRIL 26th so that enough food will be planned.
---
Trinity Soup Kitchen - Sunday, June 2

The Mt. Carmel Youth will once again travel to the Trinity Soup Kitchen in Atlanta to serve lunch. This time we will provide a Hot Dog Meal plus sandwiches. If you would like to serve at Trinity and/or donate any items needed, please contact Gail Bolton or sign up on the upcoming bulletin insert. Items needed are listed below. Thank you!
600 wieners
600 buns
300 small bags of chips
65 lbs coleslaw
9 lg. cans (177 oz. /ea) vegetarian baked beans
30 squeeze bottles ketchup
30 squeeze bottles mustard
120 family size black tea bags
20 lbs. sugar
---