In the Newsletter this Week:
From the Pastor

Lenten Schedule

Children's Ministry

God in the Movies

Organ Dedication

Dinner Theater - March 7 & 8

Mt. Carmel Women's Book Club: March 14, 2014

From the Preschool

Outreach Opportunity: Coats for Children

Thank You

Older Adult Conference
---
Lenten Schedule
Please mark your calendars for the upcoming Lenten season: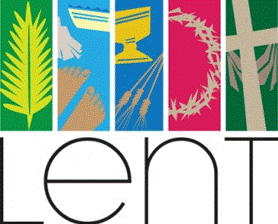 Ash Wednesday - March 5
Pot Luck Dinner: 6:00 PM - please bring a dish or two to share
Worship Service: 7:00 PM - imposition of ashes / communion
Wednesday Night Dinners and Conversation
March 12 - April 9
Dinner: 6:00 PM - provided by the Mt. Carmel UMW
6:40 - 7:00: "God in the Movies"
---
Children's Ministry
Sunday School: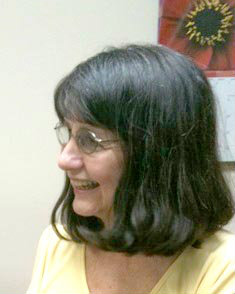 In this lesson, John 7:37-52, Jesus comes to Jerusalem to celebrate the Festival of Sukkot (Festival of Booths). The Festival of Sukkot was to celebrate God's love for the Israelites in the desert. God provided water from a rock. Jesus tells the people, he will give them water of the Holy Spirit.
The children will explore how water is a symbol of God's love and the Holy Spirit. The older children will build a sukkah in their classroom.
Family and Faith Workshop
March 2nd - 2:00 to 3:30 p.m.
Prepare for the Lenten Season with this workshop on growing together spiritually.
Families of all ages and types are welcome to be part of this workshop. We especially encourage those with children to participate. Kristen Vincent has led family, youth, and adult spirituality workshops and retreats, and her book on prayer beads is currently on the Upper Room Top 10 bestsellers.
Ms. Marian saw Kristen lead a workshop last year at the United Methodist Church's Children's Ministry Conference in Greenville, SC.
Because the workshop is interactive, space will be limited.
Please contact Ms. Marian for more information and to make a reservation.
Marian Long Children's Ministr
y
---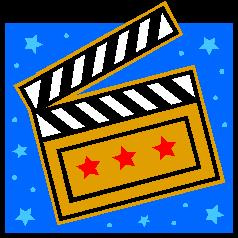 God in the Movies ...
Your Help Needed
We have winners! And now we need your help.
The winning movies to be used in the Lenten Study are: It's a Wonderful Life, Driving Miss Daisy, Forrest Gump, Frozen, and The Sound of Music!
Now we need DVD copies of these movies (except for Frozen which is already ordered), so if you have a copy of any of them on DVD and could loan it to the church for Lent, it would be greatly appreciated!
Please let us know in the
office
. All movies need to be to the church by Sunday (Feb. 23) so that Pastor Cyndi has time to review each.
Thank you!
---
Organ Dedication on March 2nd

Since August of 2013, we have enjoyed a new organ, a Rodgers model 588. This organ replaced the old Rodgers 905 which was struck by lightning. In the months since, our talented organist John Waller, has explored the capabilities and potential of this new instrument.
We will dedicate the organ with a special worship service at 11:00 am on March 2. Since December, John has been preparing a variety of music selections from different traditions, all of which lead us in the worship of God. This service, based on the dedication service in the United Methodist Book of Worship, combines scripture and music to give thanks for this organ, praise God, and encourage each of us to offer all of our lives in worshipful service to God.
Following the service, the choir and hospitality team will offer a reception in the Fellowship Hall. Plan to stay for appetizers and to thank John for his music leadership.
---
Youth Dinner Theater Coming Soon!
Friday & Saturday,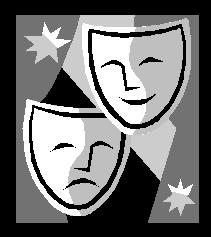 March 7 & 8
at 7:00 PM
Legendary swordsman and hopeless romantic Cyrano de Bergerac comes to life in the Mt. Carmel Youth Dinner Theatre production of:
CYRANO LOVES ROXANNE
by Pat Cook
Based on Rostand's tale of Cyrano de Bergerac, gallant Cyrano's heart is as big as his nose - HUGE! When he visits the "Comon Inn" in France to see his lovely protégé Roxanne, he asks his young friend, Maurice, to meet him there. But everything goes hilariously awry when Roxanne and Maurice fall in love at first sight, and Cyrano must hide in the shadows to provide Maurice the exquisite words he needs to win her over.
Throw in three rogue sailors trying to kidnap either Cyrano or Maurice, overly-protective aunts trying to thwart Roxanne from meeting her true love, sassy servant girls, a salty sea captain, and more, and you have a great evening of laughter, romance and lots of swordplay in store!
Tickets are $20.00 for adults, $15.00 for students, and $10.00 for children 5 – 10. (Childcare is provided for children five and under with dinner: $3.00)
To purchase tickets, please contact the
church office
or call (770) 449-4498. Seating is limited, so please order your tickets today!
CYRANO LOVES ROXANNE is produced by special permission with Contemporary Drama Service, Meriwether Publishing Ltd.
---
Women's Book Club - March 14
The Mt. Carmel Women's Book Club will meet on Friday, March 14 at 7:00 p.m. in the Hope House.
This month's book is:
Faith Bass Darling's Last Garage Sale
, by Linda Rutledge. Please contact
Chris Bolton
or
Vicki Walden
if you have any questions.
---
From the Preschool
Dear Friends,
Wow, could we actually have a full school week? I know plenty of you are ready for routine and so are we!
Since we were not in school on Valentine's Day, we had it on Tuesday instead. Did it feel like Valentine's Day? Indeed it did! We were not going to let a little snow snuff out our Love Party!
We are working diligently on our colors, letters, numbers, sight vocabulary, days of the week, months of the year, weather, and have thrown in a lot of fun just for giggles.
We have been using our big muscles out on the playground in order for our fine muscle skills to improve. We always learn by going from big to small, so that is why we use chalk on the sidewalk or use shaving cream on the tables. Maybe we use the shaving cream because it reminds us of our dads and it cleans the tables at the same time! We never miss an opportunity to think about our dads!
We have a new baby in the fold! Miss Virginia's daughter, Eva, gave birth on Monday to 9lb. 11 oz. Dylan who joins big brother, Gavin! Miss Cindy said Dylan asked for a steak, medium well, after the hard work. Everyone is doing well and we praise God for a healthy baby and mother! Congratulations to everyone!
We have rolling enrollment now and ask everyone to pray for our school. We have openings for the fall and could use help filling them. Do you know someone without a preschool home? We would love to extend an invitation to join us next year!
In joy and love,
Lorrie
---
Outreach Focus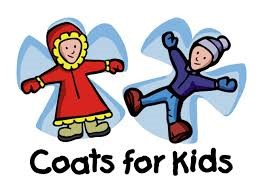 Berkeley Lake Elementary School CARE Team is requesting the donation of new or gently used (& washed) coats for children.
The greatest need is for medium and large sizes for both boys and girls.
You can drop off at the school office or bring to the church and leave in the bin in Fellowship Hall.
---
Thank You Very Much
I would like to thank everyone for all the prayers, cards and calls during my recent surgery and complication. It was a scary time but the prayers especially were very comforting and I am thankfully back on the road to recovery.
Thank you for caring so much!
Melanie Bagwell
---
Older Adult Conference

North Georgia
Older Adult Conference Event
Thursday, March 27, 2014
8:30 am to 3:00 pm
Simpsonwood Retreat Center
Keynote Speaker: Dr. Bob Bowling
Workshops, lunch, and special entertainment
Registration due by Friday, March 14, 2014
---
Prayers and Thanksgivings
Please join with others in our church family in praying our concerns and thanksgivings this week.
Concerns
Those who lost loved ones during the storm
Gene Anglin - recovering
Jacque Tapley's friend Mark - badly broken wrist
Sam Tapley's mother - mini stroke but doing OK
Mercer's cousin - chest pains but OK
Lucile Jones - ill
Carl Garner & family - death of his cousin Dolores
Steve Pearson's uncle - beginning chemo treatments
Annette Rogers' father - knee surgery - successful
Lane Shutt & family - cleaning out mother's things / beginning process of settling estate
Maxine Follmer's sister: lost job / alone in Asheville
Bob & Julie Jones' neighbor - death of father - prayers for family
BLES kindergarten teacher & husband - death of unborn baby
Erin Foster's friend's teenage daughter - in trauma unit after car accident
Judy Bagwell's neighbor Diane - 3 recurrences of lung cancer - undergoing treatment
Thanksgivings
Johnny Carroll had a birthday
Neil Odom: happy to have new members last Sunday