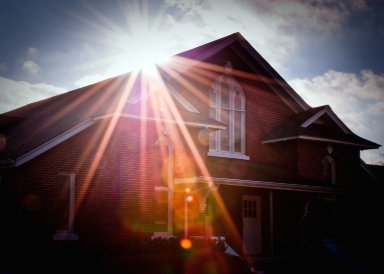 July 24, 2012
In this issue:
From the Pastor
Children's News
Piano Movers Needed
NCM News
Outreach Opportunity
Bible Study
Family Promise
Youth Sunday
August 5
Homecoming
Sunday's Prayers
Save the Date
In Worship this week
Birthdays / Anniv.
NCM
Counseling Center
WACKY WEDNESDAY


JULY 25 - 10:00 AM
LOWER HALL
STUDY OF GOSPEL OF MARK


JULY 25 - 7:00 PM
RM 112/114



YOUTH WHITE WATER RAFTING


JULY 27 - 8:30 AM



PAVEMENT POUNDERS


JULY 28 - 7:30 AM



YOUTH SUNDAY / COMBINED WORSHIP


JULY 29 - 10:30 AM
SANCTUARY



COVERED DISH LUNCH


JULY 29 - 12:00 PM
FELLOWSHIP HALL



CHURCH LEADERSHIP DISCUSSION


JULY 29 - 12:30 PM
RM 112/114



GENESIS STUDY


JULY 30 - 7:00 PM
HOPE HOUSE



WACKY WEDNESDAY


AUGUST 1 - 10:00 AM



STUDY OF MARK


AUGUST 1 - 7:00 PM



CHOIR PRACTICE RESUMES


AUGUST - 7:00 PM



YOUTH TO STONE MTN.


AUGUST 3



HOST FAMILY PROMISE GUESTS


AUGUST 5 - 12



BLESSING OF THE BACKPACKS / PROMOTION SUNDAY


AUGUST 5



YOUTH POOL PARTY


AUGUST 5 - 12:00 PM
HOGE HOME



GWIN. COUNTY BACK TO SCHOOL


AUGUST 6



GENESIS STUDY


AUGUST 6 - 7:00 PM



NEW BIBLE STUDY & BROWN BAG LUNCH


AUGUST 7 - 11:30 AM



MEN'S CLUB DINNER / MTG.


AUGUST 16 - 7:00 PM



YOUTH LOCK-IN


AUGUST. 17 - 18



HOMECOMING / COVERED DISH LUNCH


AUGUST 19 - 10:30 AM
Youth Sunday:

Combined worship service at 10:30 AM
Birthdays this week:
Jeanne Cameron
Christine Werdebaugh
Andy Garner
Emily Posey Lalor
Linda Youngblood
Courtnay Roe
Jim Shields
Dave Whitlow
Anniversaries this week:
Loyd & Marilyn McGee
Billy & JoAnn Weathers
Norcross Cooperative Ministry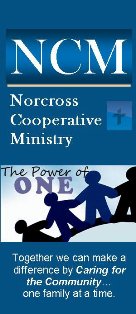 As one of the founding churches of NCM, we encourage your support as they assist those in need in our area.

For more information on NCM, see their facebook page at
www.facebook.com
/norcrosscm.
North Georgia Family Counseling Center

Family Wellness
through Counseling, Education and Research

Mt. Carmel proudly supports the North Georgia Family Counseling Center.
678-242-9355
ngfccumc@gmail.com
www.ngfccumc.org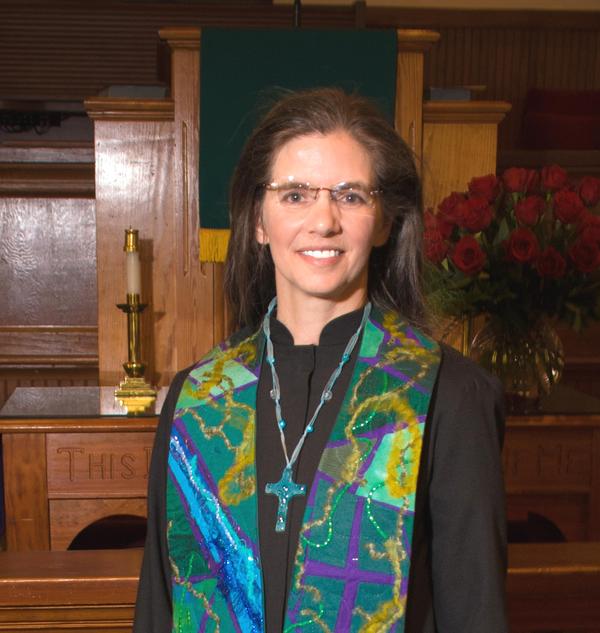 Ed and I were taking an evening stroll with our dog Sophie when we noticed a doe and fawn standing a few yards from the road. They were so beautiful and still that our first thoughts were to wonder whether our neighbors had put out statues.

The deer remained motionless as we passed. A few steps later we turned around—we avoid the steep hill on that end of the neighborhood—and passed the unmoving deer again.

Sophie pranced along, sniffing here and there, running a few feet ahead and then waiting for us to catch up. Had she noticed the deer, the rest of the walk would have been miserable with us dragging her away as she dug in her heels.

Ed and I often joke that she is not the brightest dog in the world and that her brain is probably the size of a walnut. Still, we were surprised that she did not notice the deer.

When I am honest with myself, I know that my brain is not much bigger than a walnut, and that there are many things I walk by and never notice. My guess is that there are many times when I have been so intent on my own worries that I don't notice the friend who is hurting. At times, I keep my eyes straight ahead on the road, anxious to avoid seeing the homeless person on the street corner.

Jesus once spoke of poor man Lazarus laying outside a gated community (Luke 16:19-31). No one noticed Lazarus, other than the dogs who licked his sores. Each day a rich man passed by, his mind on other matters. All of his life the rich man had heard the law recorded by Moses and the writings of the prophets; yet the rich man never considered that the frequent admonitions in scripture to care for the poor, the widows, and the orphans had anything to do with his walk past Lazarus.

This is one of the ways that we help each other as a church: to see those we would have overlooked. We remind one another that there are those nearby who cannot afford school supplies for their children and set out collection bins in the hallway. We remind one another that there are 2,000 homeless children that are part of the Gwinnett school system; we wash sheets and comforters and sign up to bake meals for the return of Family Promise guests .

This Sunday the youth will remind us of Native Americans we might have overlooked. Join me this Sunday as we hear of the youth's trip to New Mexico and celebrate that they observed God at work in Twin Pines.

I'm thankful for the youth, and how they reached out to the overlooked. I'm thankful for you, and for the ways we help one another notice.

I'll see you this Sunday at 10:30,
---
There is no Sunday School this week because of the Combined Youth Sunday Service at 10:30 AM. Let's all be there to support our youth friends and learn about their mission trip. It will not be long until the children are youth.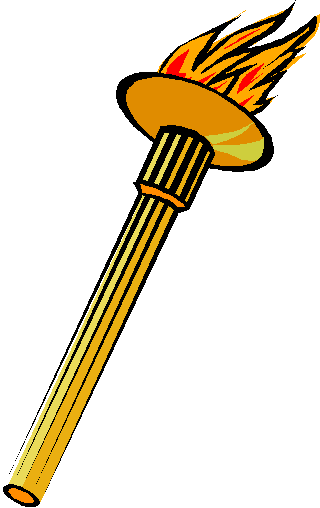 Wacky Wednesday: August 1 10:00-1:00
Silly Olympics
The 2012 Summer Olympics will be going on and we will share in the fun with our own games. We will make Olympic flags and torches, compete in some crazy games where everyone is a winner, and have a special ceremony. Register by Monday, July 30 at children@mtcarmel-umc.org. Please also bring an empty paper towel roll.

Promotion Sunday and Blessing of the Backpacks: August 5
Promotion Sunday is the time of year when children move to a new classroom if they are going into kindergarten or 3rd grade. Our third graders will receive their Bibles at the 9:30 service.
Because Gwinnett County Schools begin on Monday, the 6th, there will be a special blessing of backpacks for students of all ages at all of the services. Bring your backpack and receive a blessing for the upcoming school year.

Marian Long
Director of Children's Ministries
---
Piano Movers Needed

As you know, we have a beautiful, new piano in our Fellowship Hall. Thankfully, the old piano is still in pretty good shape too, so it will be donated to a new Haitian congregation that is currently meeting on the 2nd floor of the Atlanta-Roswell District Office building on Mansell Rd. in Alpharetta. Everything is arranged except for transporting the piano there.

If you have a truck and / or are free to help with this move on a weekday, please contact the church office. office@mtcarmel-umc.org / 770-449-4498 Thank you!
---
News from Norcross Cooperative Ministries: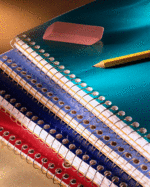 School Supplies Needed:
Join the Annual School Supply Collection Campaign! Together we can make an investment in the future of the Norcross community.

Items most needed:
back pack style book bags, hard cover notebooks (1"-2" ring binders), wide-ruled notebook paper, pens, pocket folders with brads, composition books
or gift certificates to purchase supplies.

Supplies must be delivered to NCM by Friday, July 27th.
---

Outreach Opportunity

In July and August, donate your old glasses, hearing aids and cell phones at the boxes in the fellowship hall.

These will be refurbished and given to the blind, vision impaired and hearing impaired.
---
Two New Bible Studies Begin

A new bible study is being offered on Wednesday nights beginning on July 25th at 7:00 PM in the double classroom. It is an eight week study of the Gospel of Mark, led by Neil Odom. If you would like to join the group, please contact Neil at (e-mail nonojo413@gmail.com) or (770-827-2122).

A weekly daytime Bible study will begin on Tuesdays in August. Each week we will study one of the lectionary scripture selections for the upcoming Sunday worship service. Bring a bag lunch and a Bible to the first gathering, 11:30 a.m. Tuesday August 7. For more information, contact Pastor Cyndi.
---
Sign up for Family Promise Host Week
August 5 - 12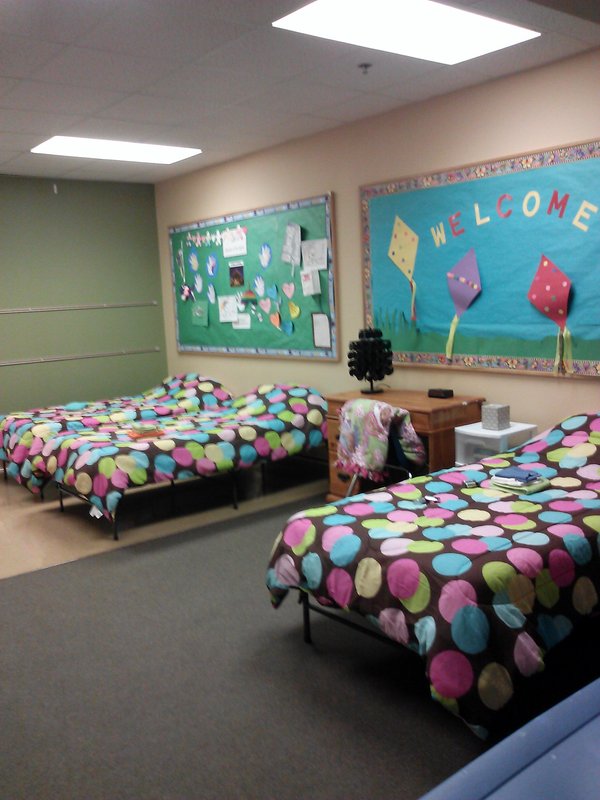 Our last Family Promise host week this year is fast approaching -- would you please sign up via Ed McDonald at 678-983-5588 / edmacmo@gmail.com, or Lila Hunter at 678-687-9990 / lila.hunter@gmail.com.

You can view our current sign-up sheet via the internet link: http://bit.ly/NHOl2f and submit your request via email or phone. We will also have the sign-up board at church this Sunday.

Thank you again for all that each of you has done to support Family Promise!
---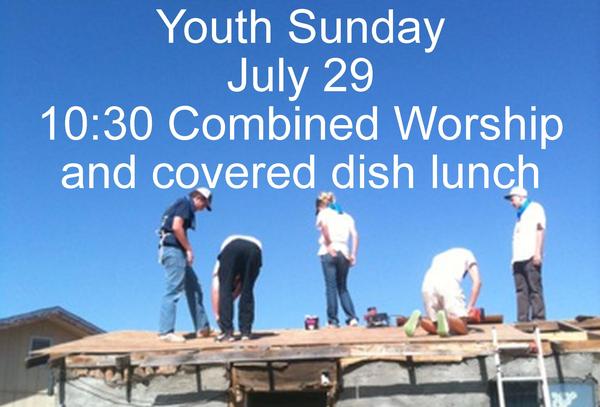 Everyone is asked to bring a dish or two to share for the lunch. Beverages and paper goods will be supplied.
---
Another Busy Sunday!

Mark your calendars for Sunday, August 5. This will be a big day as we have "The Blessing of the Backpacks," Sunday School promotion, 3rd graders receiving Bibles, acolytes being recognized and Sunday School Teachers being commissioned.

All students are encouraged to bring their backpacks to be blessed - you don't want to miss the fun!
Join us for home style stories, music and food.

Do you know of someone who should be invited? Please contact the church office.

Worship at 10:30, followed by a covered dish dinner.
---
Outreach Opportunity

Wellspring Living, http://www.wellspringliving.org/, is a ministry that works with women and girls who have been trafficked or otherwise abused.

This summer, California Pizza Kitchen at The Forum in Norcross will donate 20% of the check to Wellspring Living on the following three days:

Saturday, August 4th (Lunch and dinner)
Saturday, August 18th (Lunch and dinner)

You MUST bring in the attached flyer to get the 20% donated to Wellspring Living. Thanks for considering dining at CPK and supporting Wellspring Living!

http://storage.cloversites.com/mtcarmelunitedmethodistchurch/documents/CPK%20August.pdf
---
Please join with others in our church family in praying the thanksgivings and intercessions named in worship last Sunday and during the week:
CONCERNS:
Lois Salter: recovering from surgery
Matt Haecker: recovering from stroke
Cheryl Martin's aunt: lung cancer / brother: tumor in lung
Laraine Downey's brother-in-law: non-Hodgkins lymphoma
Kathy Preston's brother: house burned in Colorado fires
Linnea Ignatius: Bar Exams on Tuesday & Wednesday
Bobby Walden: recovering from surgery
Jeanne Manget: family & fiancee of friend who died
Sims family - unexpected death of 20 yr. old
Colorado shooting victims & families
Sherry Blackwood driving to New York
Family & friends of 19 yr. old & parents killed in house fire: friend of Pastor Cyndi's niece
THANKSGIVINGS:
Bob Jones & Boy Scout Troop 650: safe travel and hike recently
Matt & Mandy Haecker: report that their baby is healthy
Mandy Haecker: for support of church and friends
Christine Werdebaugh's 84th birthday
Virginia Mitchell: for Christine teaching their Sunday School class
Odom's 48th anniversary
Craig & Jan German: new grand-niece
Henry Bolton's 1st birthday
Jay Nichelson home from training for new job
Wonderful harp music at 8:30 and 11:00 worship services on Sunday
Waller family visiting from China
---
News to Share?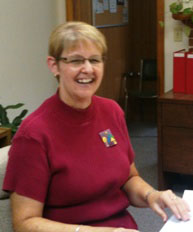 Do you have an article to include in next week's bulletin or newsletter?

Email these to Suzanne Foster or call the church office.

office@mtcarmel-umc.org
5100 South Old Peachtree Road
Norcross, GA 30092
770-449-4498
www.mtcarmel-umc.org