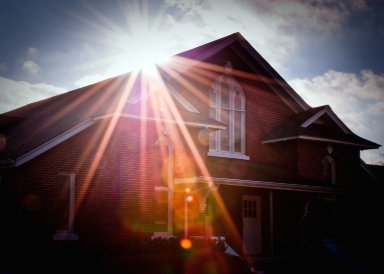 Dec. 4, 2012
In this issue:
From the Pastor
Children's News
Down Home Holiday
Youth Events
Card Delivery
Preschool News
Angel Tree
Poinsettias
Project Light
Altar Flowers
Condolences
Sunday's Prayers
Save the Date
In Worship this week
Birthdays / Anniv.
NCM
Counseling Center
Save the Date...
A

NGEL TREE GIFTS DUE


DEC. 5



WEDNESDAY NIGHT STUDY


DEC. 5 - 7:00 PM



ADULT CHOIR PRACTICE


DEC. 5 - 7:00 PM
CHOIR ROOM



PAVEMENT POUNDERS


DEC. 8 - 8:30 AM
MEET AT CHURCH



BREAKFAST W/SANTA


DEC. 8 - 9:00 & 10:00
FELLOWSHIP HALL &
SANCTUARY



CHILDREN'S PAGEANT PRACTICE


DEC. 8 - 4:00 PM
SANCTUARY



CHILDREN "WALK THRU BETHLEHEM"


DEC. 8 - 6:00 PM



YOUTH PROGRESSIVE DINNER


DEC. 8 - 6:00 PM
MEET AT CHURCH



8:30 SERVICE & CHOIR MEETS AT BERKELEY LAKE CHAPEL


DEC. 9 - 8:30 AM
(NO 8:30 SERVICE AT MT. CARMEL)

CHILDREN'S PAGEANT:
"THE BEST CHRISTMAS PAGEANT EVER"
DEC. 9 - 6:00 PM
SANCTUARY



SUNDAY NIGHT STUDY


DEC. 9 - 6:45 PM
COUNSELNG CENTER



ADMINISTRATIVE BOARD


DEC. 9 - 7:30 PM
RM 112/114



EXODUS STUDY


DEC. 10 - 7:00 PM
HOPE HOUSE



BROWN BAG STUDY


DEC. 11 - 11:30 AM
HOPE HOUSE



PRESCHOOL NATIVITY & COOKIE SWAP


DEC. 13 - 12:00 PM
SANC./FELL. HALL



PAIRS & SPARES PARTY


DEC. 15 - 6:30 PM
GARNER'S HOME



MEN'S CLUB BREAKFAST


DEC. 16 - 8:00 AM
FELLOWSHIP HALL



ADULT CHOIR PROGRAM


DEC. 16 - 11:00 AM
SANCTUARY



NIGHT CIRCLE PARTY


DEC. 17 - 6:30 PM
ANDERSON HOME



DAY CIRCLE OUT TO LUNCH


DEC. 18 - 11:00 AM
DULUTH - PARK CAFE



DOWN HOME HOLIDAY


DEC. 21 - 6:00 PM
FELLOWSHIP HALL



CHILDREN'S BIRTHDAY PARTY FOR JESUS


DEC. 23 - 9:45 AM
SUNDAY SCHOOL ROOMS



CHRISTMAS EVE SERVICES

- DEC. 24
6:30 & 11:30 PM



CHURCH OFFICE CLOSED


DEC. 24 - 28



5TH SUNDAY SERVICE


DEC. 30 - 10:30 AM
SANCTUARY
NEW YEAR'S LUNCH
DEC. 30 - 12:00 PM
FELLOWSHIP HALL



OFFICE HOURS: 9-1


DEC. 31
Birthdays this week:
Becca Whaley
Jason Jarrett
Dylan Jones
Sheila Mauldin
Emily Samples
Mark Parrish
Ruby Easley
Anniversaries this week:
John & Vickie Tucker
North Georgia Family Counseling Center

Family Wellness
through Counseling, Education and Research

Mt. Carmel proudly supports the North Georgia Family Counseling Center.
678-242-9355
ngfccumc@gmail.com
www.ngfccumc.org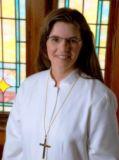 Somebody Say Something!



This Sunday at the 8:30 service I panicked during the Lord's Prayer. Is it forgive us our debts or forgive us our trespasses? What comes next? My next thought was "yea thou I walk through the valley of the shadow of death" which is definitely not part of the prayer Jesus taught.

I stopped cold, and so did everyone else in the room. I was stuck, unable to remember the words, and blurted out that everyone else would have to lead me in the rest of the prayer. Somebody say something!

Today I laugh about this—how many times have I prayed that prayer? But even in this misstep, there was a good lesson. Sometimes we need others to pray the words for us.

I don't know what it is like for you, but there are plenty of times when I am unsure how to pray. At times a card arrived in the mail saying "I'm praying for you" exactly when needed. It's good to have people to pray with, isn't it?

This week in worship I challenged you. For the next 7 days, take a moment each day to say Mary's words: "Here am I, the servant of the Lord; let it be with me according to your word."

For this first week of Advent, set aside a time each day to simply say "here I am" and know that God is with you.

Don't worry about having the right words or the right feeling. Simply trust that as you open yourself in the moment, you are not praying alone. All of us, the whole church, are saying together "let it be with us according to your word".
I'll see you this Sunday,

Pastor Cyndi
December 9: Joseph of Bethlehem (Matthew 1:18-24)

December 16: Mary's Visit to Elizabeth (Luke 1:39-56)

December 23: From Nazareth to Bethlehem (Luke 2:1-7)

Christmas Eve: The Manger (Luke 2:8-20)
---
Children's Ministry News: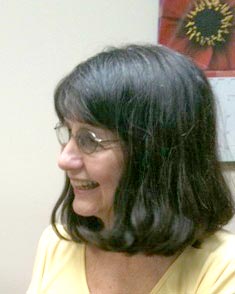 Sunday School:
This week's story is from Luke 1:69-79 and is the story of Zechariah (John the Baptist's father) singing a song for his son and the special baby Jesus who would be born soon. Our focus is that we can be messengers for God. Talk to your children about songs they loved to hear you sing to them as babies.

Pageant Dress Rehearsal
Saturday, December 8 at 4:00pm
This is the important rehearsal. Please practice with your children.

Walk Through Bethlehem Trip
Saturday, December 8 at approximately 6:30, after pageant practice and pizza. Please let me know by Friday if your family is going to Walk through Bethlehem so I will know how much pizza to order.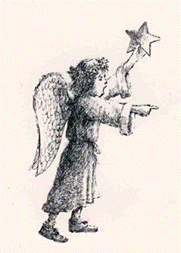 "The Best Christmas Pageant Ever"
by Barbara Robinson

The Herdman children are the worst kids in the history of the world. They lie, steal, smoke cigars and hit little kids. Somehow they have taken over the annual Christmas Pageant.

Our Mt. Carmel children are presenting the classic story of "The Best Christmas Pageant Ever", on December 9 at 6:00 PM, followed by a reception in the Fellowship Hall. You will not want to miss this wonderful story.

Birthday Party for Jesus
Sunday School on December 23rd will be a Birthday Party for Jesus. For a birthday present, please bring an item (food or clothing) for Norcross Cooperative Ministries. We will play some games, make a craft and of course hear the Christmas Story as we celebrate the real meaning of Christmas.

Marian Long
Director of Children's Ministries
---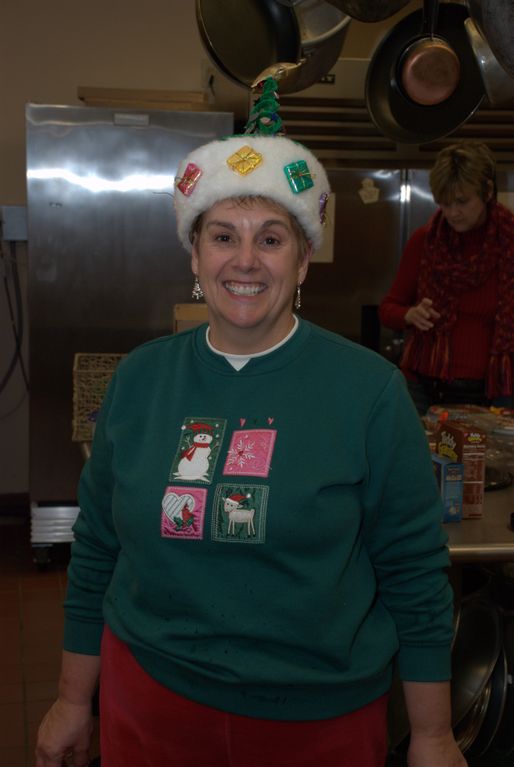 "Down Home Holiday"
Friday, December 21 at 6:00 pm
Fellowship Hall

You are cordially invited to a "Down Home Holiday" celebration on Friday evening, December 21 beginning at 6:00pm. (If you need to arrive later, that is perfectly fine too!)

Join us under the Christmas tree in the Fellowship Hall for hot chocolate, cider and refreshments. We'll sing our favorite Christmas songs, hear a favorite Christmas story, play some reindeer games and we just might have an early visit from old St. Nick himself.

Wear your favorite Christmas ensemble ... there will be a contest! And the little ones can even wear their p.j.s! If you need a little Christmas cheer, the "Down Home Holiday" will be the perfect evening for you, your family, and children of ALL ages.

Those who are able are encouraged to bring a "finger-food" type snack, but it is NOT mandatory! Please plan to join the fun!
---
Youth Progressive Dinner (meet at church)
Saturday, Dec. 8th at 6:00 PM

Sunday, Dec. 9th - No Youth - Youth attend Children's Christmas Pageant at 6:00.
---
UMW CHRISTMAS CARD DELIVERY

The Mt. Carmel United Methodist Women will once again be delivering your church-wide Christmas cards this year!

Just drop your cards to your church friends into the gift wrapped box at the back of the sanctuary. The UMW members will then deliver the cards on Sunday mornings during Advent, before and after each worship service.
---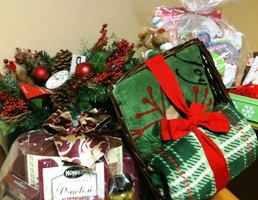 Preschool News
Dear Friends,

Does something in the picture tickle your fancy? They are examples of the centerpieces that will be available for your raffling pleasure on Saturday, December 8. What is happening that day? Well, it's Breakfast with Santa! If you haven't already done so, please email me at mtcarmelpres@comcast.net to reserve a spot at 9:00 or 10:00 for a delicious meal of pancakes, bacon, juice, coffee, tea, and Colby's cocoa. Who can join the fun? Everyone! You don't even need to have a child to come with you and absorb the atmosphere and eat. Our Santa will be waiting in the sanctuary with open ears and heart to be reminded of the gifts that are hoped for this year. This is a perfect place for your Christmas photo so don't forget to bring your camera!

We hope that your child is able to be at school as much as possible since we are the Preschool for the Performing Arts at this time of year. Please remember we have our Nativity Play on Thursday, December 13 at 12:00 in the sanctuary. We will have a sing along with all in the audience and then have our play for you. At the conclusion of the performance, you will be invited to join us in Fellowship Hall for the cookie swap and school Christmas party. We have combined the play and the party into one this year to help simplify the holiday for you. We will see how this goes and will repeat the process next year if we are successful.

Remember, in order to participate in the cookie swap you must bake 3 dozen cookies, have them plated and delivered to Fellowship Hall before the play, and bring along an empty container to choose what cookies you would like to serve your guests at home. I am certainly taking part in this because I am not much of a cookie monster, but my daughters would love to have several choices over the break!

Please know you have a seat in the pew waiting for you if you are searching for a church home this Christmas. Mt. Carmel UMC welcomes you with open arms.

In joy and love,
Lorrie
---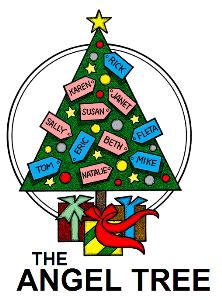 Angel Tree Gifts Due!

The Angel Tree gifts MUST be returned to Mt. Carmel by Wednesday, DECEMBER 5th.

Please DO NOT WRAP THE GIFTS. Either place the gift in an open gift bag, or leave it unwrapped.

THANK YOU for your generosity once again this year!
---

Order your Christmas Poinsettias
by December 9th!

Once again, the Mt. Carmel United Methodist Women will sponsor the placing of poinsettias in the sanctuary for the Christmas season. If you would like to have a poinsettia placed in the church in honor or memory of someone, please fill out the order form in Sunday bulletins and put it, with your check, in the offering plate.

Or you may contact the church office and send a check.

Cost: $10.00 per plant with a portion of the cost going to UMW sponsored missions.

Please make checks payable to: Mt. Carmel UMW.
DEADLINE FOR ORDERS: Sunday, Dec. 9, 2012
---
Evangelism Committee to Sponsor
Project Light:

Project Light is a computer based learning center that teaches Literacy for Life Transformation. The program helps students learn English, study for their GED etc.

The Evangelism Committee is looking for an individual that is passionate about reaching out in ministry to neighbors in our community. For more information, please contact Neil Odom: 770-827-2122 or nonojo413@gmail.com.
---
2013 Altar Flower Schedule

It's time to sign up for altar flowers again! If you would like to have an altar arrangement placed in memory or honor of a loved one, please contact the church office for available dates.

Cost is $30.00 and flowers will be provided each week by one of your volunteers or the local florist.
---
Condolences

Our sympathy is extended to Danielle Hull Tuthill whose father, Rickey Hull died this week. The funeral is planned for Wednesday, Dec. 5th at 2:00 p.m. at Crowell Brothers in Norcross.

Please keep Danielle and all of their family in your prayers.
---
Please join with others in our church family in praying the thanksgivings and intercessions named this week:
CONCERNS:
Ted Klaren's mother - bad health / elderly
Vickie Tucker's friend Paula - lung cancer
Ellie Grogin - broken arm
Kathy Atkins
All people & animals without shelter in winter
Steve Rogers' mother - 2 heart surgeries
Jeanne Manget's mother - recovering from fall
Carl Garner's friend R.A. - condition serious
Eddie - serious car accident
Jim - death of mother
Alex Proels - heart tests in December
Bill Downey - employment opportunities
Buddy - lung cancer
Jay Nichelson's brother
Billy Jones - staff infection / hospitalized
THANKSGIVINGS:
Thankful that God answers prayers - Sam Tapley
Jerri Phillips - thankful for support during illness
Mary Jane Wilson - for prayers for her niece
Matt Haecker found a job
---
News to Share?
Do you have an article to include in next week's bulletin or newsletter?

Email these to Suzanne Foster or call the church office.

office@mtcarmel-umc.org
5100 South Old Peachtree Road
Norcross, GA 30092
770-449-4498
www.mtcarmel-umc.org