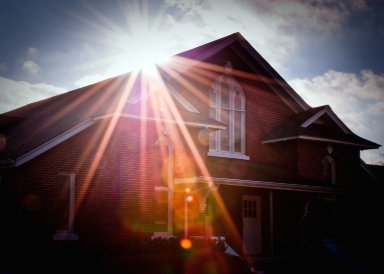 May 1, 2012

In this issue:
From Pastor Cyndi
Baptism
Pavement Pounders
Chapel in the Woods
Family Promise
Soup Kitchen
Mother's Day Rose
Graduates
Relay for Life
Children's News
Singles Outing
Directory Photos
Preschool
Sunday's Prayers
Save the Date
In Worship this week
Birthdays / Anniv.
NCM
Counseling Center
GWINNETT RELAY FOR LIFE
MAY 4 & 5
GWINNETT FAIRGROUNDS
PAVEMENT POUNDERS
MAY 5
8:00 AM
TRADER JOE'S

CHAPEL IN THE WOODS TO UNICOI STATE PARK
MAY 5
8:30 AM

TRINITY SOUP KITCHEN
MAY 6

COUNCIL ON MINISTRIES
MAY 6
5:30 PM

UMW DAY CIRCLE
MAY 8
10:30 AM

FRIENDLY NEIGHBORS
MAY 8
11:30 AM

EVANGELISM MTG.
MAY 8
7:00 PM

UMW OFFICERS' MTG.
MAY 9
5:45 PM
HOPE HOUSE

PRESCHOOL MOTHER'S DAY TEA
MAY 10
9:30 AM
FELLOWSHIP HALL

MOTHER'S DAY
MAY 13

PRESCHOOL END OF YEAR BLAST
MAY 15
11:00 AM

PRESCHOOL GRADUATION
MAY 16
7:00 PM

VBS TRAINING
MAY 19 - 10:00 AM
LOWER FELLOWSHIP HALL

PRESCHOOL BALLET RECITAL
MAY 19 - 1:00 PM
FELLOWSHIP HALL

SINGLES TO STN. MTN.
MAY 19 - 5:30 PM

GRADUATE / TEACHER RECOGNITION
SUNDAY, MAY 20
Birthdays this week:
Jim Mitcham
Joan Garner
Sam Tapley
John Posey
David Jamieson
John Charles Roe
Dot Thacker
John Fugate
Susan Herdt
Jeanne Manget
Anniversaries this week:
Derrick & Ashley Karimi
Hal & Margaret Crawford
Bob & Vicki Walden
Zach & Emily Lalor
Norcross Cooperative Ministry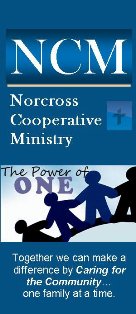 As one of the founding churches of NCM, we encourage your support as they assist those in need in our area.

For more information on NCM, see their facebook page at
www.facebook.com
/norcrosscm.
North Georgia Family Counseling Center

Family Wellness
through Counseling, Education and Research

Mt. Carmel proudly supports the North Georgia Family Counseling Center.
678-242-9355
ngfccumc@gmail.com
www.ngfccumc.org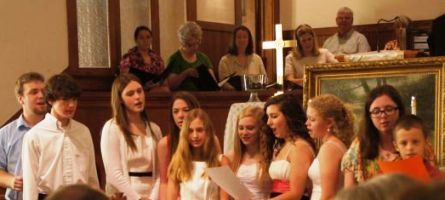 Each and Every One


This week we welcomed nine people into our congregation: Allie Bell, Andrew Bond, Megan Gallagher, Tarin Hinson, Lyle Hoge, Paige Medinger, Eva Proels, Riley Stark, and Ryan Stark.

I love the example set by our youth. They read the scriptures. They proclaimed the word. Their example taught that God calls us all to proclaim the word, both on Sunday mornings and the rest of the week.

The first thing they did as new members was to serve Holy Communion. They showed that God calls us each and every one of us, even if we have only been a church member for 15 seconds, to serve others.

They showed that our faith is not a spectator sport. Our faith is active and embodied by all of us.

Would you serve on Sunday mornings in worship by reading scripture or serving Holy Communion? Email me to serve in worship. It's important to have men and women, young and old, new members and lifelong members, teaching that God calls each and every one of us to speak God's word.

Would you serve during the week? Email Suzanne to find out how to volunteer at Norcross Cooperative Ministries, help with Vacation Bible School, prepare for and welcome our Family Promise guests.

There is a place for each and every one of us to serve and grow in our walk with Christ. There is a place for you at Mt Carmel.

I'll see you this Sunday,
Pastor Cyndi
---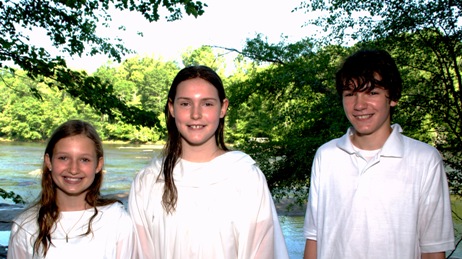 Recent Baptisms!

Congratulations to Eva, Riley and Ryan who were baptized at Jones Bridge Park on Sunday, April 29, 2012. We were so happy to celebrate this special time with them!
---

Pavement Pounders Schedule

During the month of May, the Mt. Carmel Pavement Pounders running group will begin each run in front of Trader Joe's at the Forum. The group meets each Saturday at 8:00 AM and would love to have new members! Contact Lila Hunter for more information.
---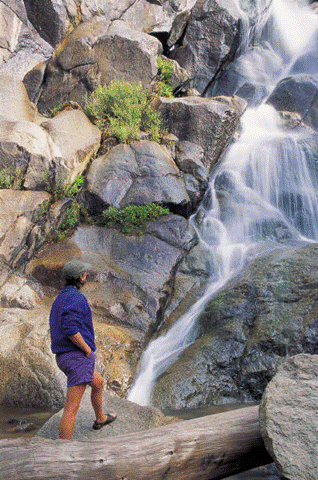 Chapel in the Woods Hike
Saturday, May 5th - 8:30 AM

The Chapel in the Woods hiking group will meet at Mt. Carmel at 8:30 AM this Saturday to travel to Unicoi State Park.

The day will involve hiking with a short devotion along the way.

For more information, contact Marlene Porter. 770-931-2504
---
Family Promise Training Dates

We are grateful for the outpouring of support for our hosting of families from Family Promise and we will host our Family Promise Guests the two weeks of July 8 - 15, and Aug 5 - 12.

Anybody volunteering for our Family Promise Hosting weeks is required to attend the Family Promise Volunteer training. Family Promise will provide the following two training times for us at Mt Carmel. Key parts of training cover more details about hosting the family promise guests, being flexible, and in particular includes some sensitivity training.

May 20 from 12:30-3:30pm (Fellowship Hall)
July 1 from 12:30-3:30pm (Fellowship Hall)

We will have a light lunch (e.g. sandwiches) after church, followed immediately by Family Promise training (2 hrs) and then our own church's required Safe Sanctuary training (1hr).

Please RSVP to Lila Hunter (lila.hunter@gmail.com, 678-687-9990) with which training session you will attend so we can plan appropriately for food. Please contact Ed McDonald
(edmacmo@gmail.com, 678-983-5588) if you have other questions about training or Family Promise.

If you are not able to take advantage of the convenient training on-site at Mt Carmel, Family Promise also offers training at the following times at First Christian Church in Lawrenceville:

May 14 from 7-9pm @ First Christian Church
June 11 from 7-9pm @ First Christian Church

We will have to coordinate a time for you to complete our church's required Safe Sanctuary training. Please also let Lila know if you are planning to attend one of these training times also.
---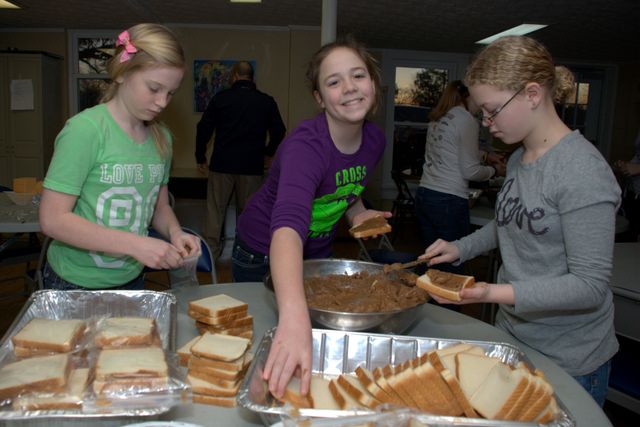 Trinity Soup Kitchen:
May 6

The youth, as well as other church members, will go to Trinity Soup Kitchen on May 6 to serve the homeless. The youth will make 1200 sandwiches on Sunday morning, but we also need volunteers to help make 60 gallons of vegetable beef soup. The recipe can be found here, and on the church website under Youth, Trinity Soup Kitchen.

We still need more soup and squeeze butter, but no more crackers or cookies. Please let Gail Bolton know if you can help with these.

We also need 10 MORE VOLUNTEERS! If you can join the team on Sunday, please contact the church office to be added to the list.

We will begin at JR's Restaurant for breakfast at 9:30 AM, and then go to Trinity UMC at 11:00 AM. We usually are finished no later than 3:30 PM.
---
Mother's Day Roses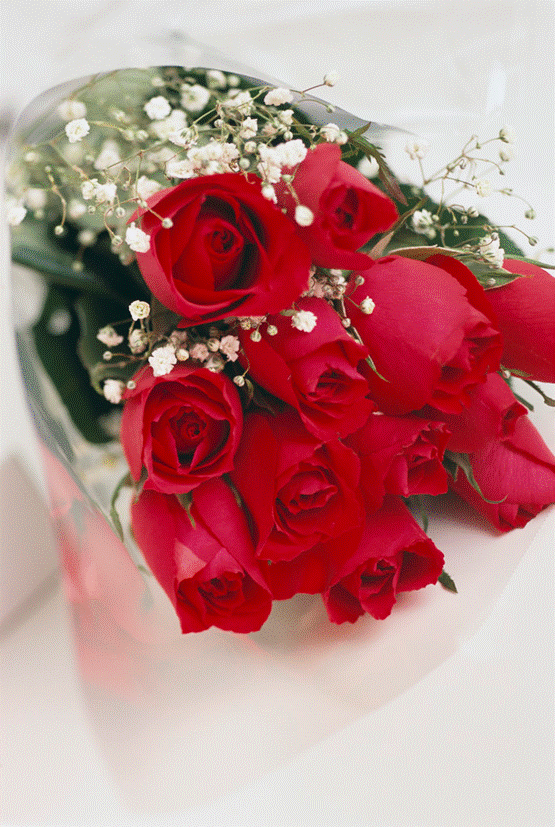 On Mother's Day, May 13th, the Youth will once again place roses on the altar in honor or in memory of our Mothers.

If you would like to purchase a rose, please fill out the form found in the Sunday bulletins, or contact the church office by May 10, 2012.

The cost of $10.00 includes the vase with a single rose, greenery and baby's breath. (white rose in memory / red rose in honor)

Make your check payable to Mt. Carmel UMC marked "Rose". All proceeds will go toward the Youth Summer Mission Trip to Twin Pines, New Mexico.

Thank you for supporting our Youth!
---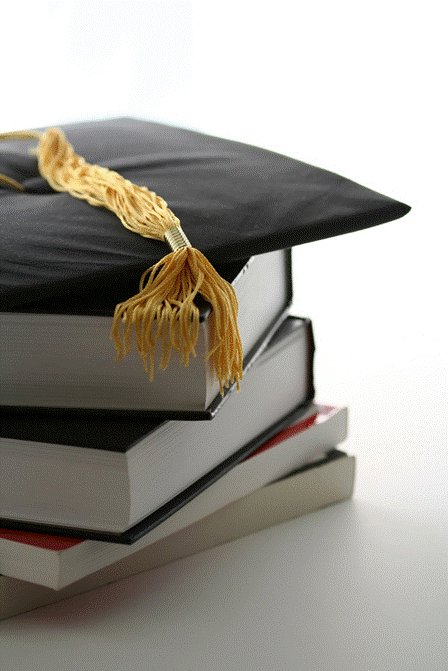 CALLING ALL GRADUATES!

On Sunday, May 20th, we will recognize all of our High School and College graduates during worship services. To make sure that we don't leave anyone out, we are asking that everyone who is graduating this year, or who knows of a graduate who should be on the list, please call or e-mail the church office with those names.

Graduates are encouraged to attend any of our worship services on May 20th to be recognized. Get ready to congratulate the Class of 2012! (770) 449-4498 / office@mtcarmel-umc.org
---
American Cancer Society "Relay for Life": May 4-5: Gwinnett County Fairgrounds
Thank you from the Mt. Carmel Relay Team for all of your support in our fundraisers this year. We are happy to once again be able to contribute to the battle against cancer.

This year you can also purchase a luminary on line in memory or in honor of someone who has been touched by cancer. These will then be lit at dusk at the Fairgrounds as a parade of cancer survivors and care-givers pass by.

Just click here - Our team name is Mt Carmel UMC - from there you can purchase the luminary .
---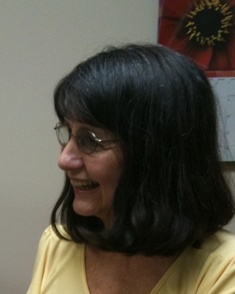 Sunday School:
This week's story is about Philip and the Ethiopian from Acts 8:21-40 and the important message Philip shared with others. What makes news "good?" Is some good news better than others?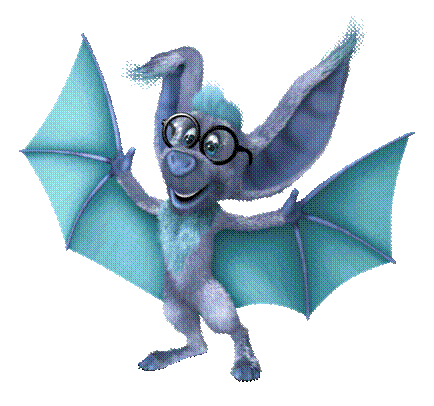 Hang Out with Us at VBS June 4-8
Registration is open for kids and volunteers at www.mtcarmel-umc.org.

Training for volunteers is on Saturday, May 19 at 10:00 or Sunday, May 20 at 2:30 for Safe Sanctuary and VBS training. Adults who took Safe Sanctuary in 2011, do not have to retake this year. All youth must take Safe Sanctuary each year.

VBS Wish List
Needed by May 29

20 large paper grocery bags; 100 glow sticks (4 batches of 25 - from Dollar Tree); 5 gallons distilled water; large bottle Dawn detergent; 30 oz. glycerin; 10 bags of 100 count cotton balls; 2 boxes corn starch; 1 large box pancake mix; 10 brooms or broomsticks; large container of silver glitter; 5 simple puzzles (24 pieces); 25 small (1/2 oz.) plastic containers; roll of black plastic; can of red spray paint; can of blue spray paint, can of green spray paint; can of yellow spray paint; can of spray adhesive.

Thank you!
Director of Children's Ministries
---
Singles Outing
May19
Laser Show at Stone Mountain Park

The singles group will meet at the church at 5:15 to car pool to Stone Mountain, or you can meet them at the park at 6:00. Admission to park is $10 per vehicle.

Everyone should bring a picnic supper for yourself and a lawn chair. Let Marian Long or Jeanne Manget know if you are coming by May 18.
---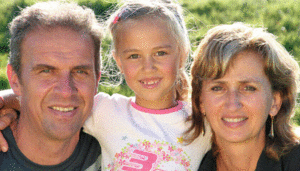 Your Family Photos are Needed
for New Online Church Directory!

The Evangelism Committee will soon begin production of a new Online Pictorial Directory for Mt. Carmel. They are going to try a different process this time which will allow families to send in their own digital photos instead of having a photographer take posed shots.

Photos can be family favorites including pets, etc. but they need to be close-up in order to distinguish facial features. Online photos should be jpeg, no larger than 10mb and can be emailed to Donna Riviere. Photo-prints can also be turned in to the church office and will be scanned.

It is suggested that members wear complimentary colors and have a background that is not too light or busy.

If you don't have a suitable photo, our own George Hunter will be available to take one for you. Just let the church office or Neil Odom know and that can be arranged. Contact Neil also if you have other questions. nonojo413@gmail.com
---
The first of May! No way! How in the world are we beginning the last month of the school year? As I have always said, May is just as busy as December, only warmer!

Let's be sure that we get all the dates on the calendar for the next couple of weeks beginning with Thursday, May 10. All our moms are cordially invited to join us for a Mother's Day brunch beginning at 9:30. Those who are normally in school on Thursday are asked to walk in, drop off bags in the classrooms, then proceed to Fellowship Hall for goodies! My Wednesday/Friday friends are asked to park and go directly to Fellowship Hall and find the presents that have been made in honor of this special day. The children will be dismissed to class at 10:00 but the W/F students will stay with moms to finish their treats, then are free to go on with their day whenever tummies are full! We love our moms!

The following week we will have the end-of-the-year blast on Tuesday, May 15 beginning at 11:00. Lunch will be provided so no one needs to pack one on that day! We will have face painting, fingernail painting, cookie decorating, carwash, ring toss, bean bag toss, and lunch. It is a fun day and everyone is invited to attend. A parent or chaperone must attend for this party to be a success. Our students look forward to this day to spend with their favorite people. The teachers man the booths and the parents move the children around the Fellowship Hall and outside to the activities there, then join the charges for lunch as well. We will have hotdogs, chips, P,B, & J, lemonade, and cookies for dessert. Yumbo.

Wednesday, May 16 is graduation at 7:00 PM in the sanctuary. All graduates need to be at the church no later than 6:45 because we need to dress in our mortar boards and gowns! There will be a cake and punch reception following the commencement.

Thursday, May 17 is our last day of school and our ballet recital is on Saturday, May 19 at 1:00 in Fellowship Hall. Whew, that's a busy month.

Please remember if you lead a family to join the Preschool you will receive a $50.00 finder's fee! Let's all do our best to fill the school in the fall, especially when we are "The Best Preschool in Peachtree Corners!"

In joy and love,
Lorrie
---
Please join with others in our church family in praying the thanksgivings and intercessions named in worship last Sunday and during the week:
CONCERNS:
Anita & Lamar Andrews
J.W. & Ann Rikard
Baby Alexandra - 9 mo. old with rare disease
Bryant Riviere - deployed to Afghanistan
SS - request for prayer from website
friend of Joanne Ragon
Dorsey family
Will Thompson's LaCrosse coach - seizure
THANKSGIVINGS:
Confirmation class joining church on Sunday
Lorrie Ignatius' family visiting
Birthdays of Sam Tapley and Joan Garner
Phil Griffin - promotion
Kaylen's sister's graduation
---
News to Share?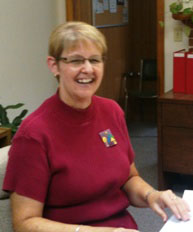 Do you have an article to include in next week's bulletin or newsletter?

Email these to Suzanne Foster or call the church office.

office@mtcarmel-umc.org
5100 South Old Peachtree Road
Norcross, GA 30092
770-449-4498
www.mtcarmel-umc.org