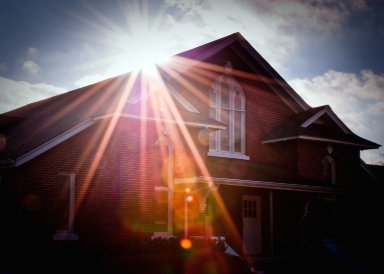 Oct. 02, 2012
In this issue:
From the Pastor
BBQ / Sweet Shop
Blessing of the Animals
Blood Drive
Opportunities to Serve
New Bible Study
Youth Events
Children's News
Preschool News
Parenting Class
Bowling Outing
Book Club
New Members
Sunday's Prayers
Save the Date
In Worship this week
Birthdays / Anniv.
NCM
Counseling Center
WOMEN'S STUDY


OCT. 3 - 7:00 PM
YOUTH ROOM



CHOIR PRACTICE


OCT. 3 - 7:00 PM
CHOIR ROOM



FALL BBQ AND SWEET SHOP


OCT. 5 & 6



DEADLINE FOR CONFERENCE REPORTS


OCT. 6



PAVEMENT POUNDERS


OCT. 6 - 8:00 AM



WALK & TALK GROUP


OCT. 6 - 8:00 AM



FLAMINGOS FLY


OCT. 7



WORLD COMMUNION SUNDAY


OCT. 7



SPR MTG.


OCT. 7 - 12:15 PM
HOPE HOUSE



BLESSING OF ANIMALS


OCT. 7 - 4:00 PM



EXODUS STUDY BEGINS


OCT. 8 - 7:00 PM
HOPE HOUSE



LOVE & LOGIC PARENTING CLASS


OCT. 9 - 6:30 PM
RM 112/114



RED CROSS BLOOD DRIVE


OCT. 10 - 2 until 7 PM
FELLOWSHIP HALL



UMW FALL RETREAT


OCT. 12 - 14
LAKE HARDING, AL



YOUTH TO CORN MAZE


OCT. 14



STEWARDSHIP PRAYER WALK


OCT. 14
12:15 - 5:00 PM



CHILDREN'S GARDEN


OCT. 14 - 2:00 PM



FINANCE MTG.


OCT. 14 - 6:30 PM
HOPE HOUSE



ADMINISTRATIVE BRD.


OCT 14 - 7:30 PM
RM 112/114



FALL FESTIVAL


OCT. 20 - 10:00 AM
New Members!

Please welcome our newest members,
John & Isabel Waller,
who joined Mt. Carmel on Sunday, Sept. 30, 2012.

We are so glad that they have joined our membership!
Birthdays this week:
Julie Harstead
Margaret Nesbit Hobbs
Mariah Hinson
Dick Easley
Elaine Nesbit
Marilyn McGee
Ed Jones
Bobby Walden
Max Proels
Chris Harshman
Amy Carling
Alice Porterfield
No anniversaries this week.
Norcross Cooperative Ministry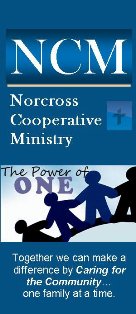 As one of the founding churches of NCM, we encourage your support as they assist those in need in our area.

October is one of the months when Mt. Carmel has a special food drive for NCM.
Please remember them when you do your shopping each week!

For more information on NCM, see their facebook page at
www.facebook.com
/norcrosscm.
North Georgia Family Counseling Center

Family Wellness
through Counseling, Education and Research

Mt. Carmel proudly supports the North Georgia Family Counseling Center.
678-242-9355
ngfccumc@gmail.com
www.ngfccumc.org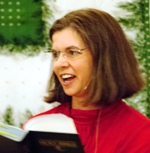 When it stopped raining yesterday afternoon my spirits perked up. There would be just enough time for a run before the Genesis study group meeting. I raced home, changed clothes, and stepped out for a four mile run.

You know what's coming next, don't you? You can even guess when the heavens opened and the rain poured down … at mile two, exactly halfway through the run.

At first I fussed about the rain. It was hard to see through my glasses. I grew frustrated trying to listen to a sermon; my headphone earbuds became slippery and kept sliding out of my ears.

But when my shoes began squeaking I started to smile. Then I laughed with the couple racing home from walking their dog.

I began looking for puddles. I was so wet, I might as well enjoy splashing through these. When was the last time I jumped in a puddle?

By the time I returned home my toes were wrinkled from all the water. I smiled again remembering that Jesus described the Heavenly Father as making the sun rise on the evil and on the good, and sending rain on the righteous and on the unrighteous.

In that moment, it seemed as though God didn't just sprinkle a little rain, but poured enough so that I would be sopping wet. I liked that. God's love pours out enough so that we are soaked from head to toe, so covered in grace that our toes are wrinkled.

It's love enough for everyone. Whether righteous (right with God) or not, God's love pours out on you. Even if you don't feel good enough, God is pouring love out on you.

This Sunday as we celebrate World Communion Sunday we will remember that God's love is for everyone, even you. You may want to bring your umbrella!

I'll see you this Sunday,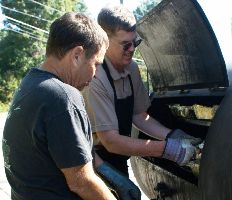 Fall BBQ / UMW Sweet Shop:
Volunteers Needed!

The United Methodist Men's BBQ and United Methodist Women's SWEET SHOP will be held on Friday & Saturday, October 5 & 6 and volunteers are still needed!

To help with the BBQ, please see any Men's Club member or contact the church office. Preparation will begin tomorrow.

LOTS of baked goods are also needed for the Sweet Shop! The volunteer list is shorter than usual this fall for bringing sweets and also for working in the Sweet Shop on Friday and Saturday, so if you plan to help but just haven't signed up yet, please let us know! office@mtcarmel-umc.org / 770-449-4498

And of course, bring your friends and family and come enjoy the good food while supporting many worthwhile ministries! Contact the church office for more information.
---
Blessing of the Animals
Sunday, October 7th at 4:00 PM

Join us for the Blessing of the Animals on the front lawn of the church. Celebrate these special family members that bless you.
---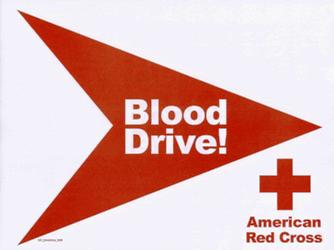 Red Cross Blood Drive
Wednesday, October 10th
2:00 - 7:00 PM
Mt. Carmel will host our 2nd Blood Drive on October 10th and we hope to at least match the 26 pints that were collected at our first drive in April. Hopefully we'll do even better!

Please check your calendar and plan to stop by to give a pint. You'll get juice and cookies too!

To donate, please visit redcrossblood.org, sponsor code: mtcarmelumc or contact Suzanne Foster in the church office / 770-449-4498. Together we can save lives!
---
Opportunities to Serve

Have you had a chance to complete the "Opportunities to Serve" survey? It's not too late! The survey and the Opportunity Booklet can both be found on the church website at mtcarmel-umc.org.

If you took a survey home to complete later, you may bring it to church on Sunday or drop it by the church office during the week. Thank you!
---
New Bible Study Begins

From the burning bush to the forty year march through the wilderness, the book of Exodus offers a glimpse into what it means to be God's people.

Pastor Cyndi leads this 8-week study of Exodus based on Disciple Bible Study materials. Establish the habit of reading scripture daily and join in weekly discussions.

The study will meet on Mondays at 7 pm in the Hope House, beginning on October 8. To register, please contact the church office, office@mtcarmel-umc.org.
---
Upcoming Youth Events

- October 5 & 6: Fall BBQ
- October 7: Flamingos Fly!
- October 14: Youth Corn Maze Trip
- October 28: Youth Halloween Party
---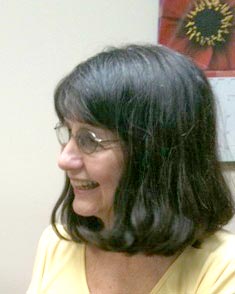 Children's Ministry News
Sunday School:
This week's lesson does not follow the lectionary readings for Oct. 7. The scheduled readings do not quite fit with children's curriculum. We are studying instead, Adam and Eve from Genesis 2: 4-25. Our focus is on God's wonderful acts of creation. Talk to your children about some things you are especially glad God created. Remember God Sightings.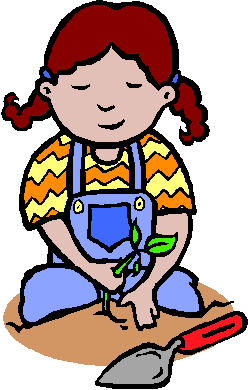 Children's Garden Project: October 14
2:00 pm
John Hammarlund has some great activities for the children to do, planting spring bulbs, potting a special plant to take home and playing some garden related games. Let me know by Oct. 11, if you will attend so that we have plenty of supplies for everyone. children@mtcarmel-umc.org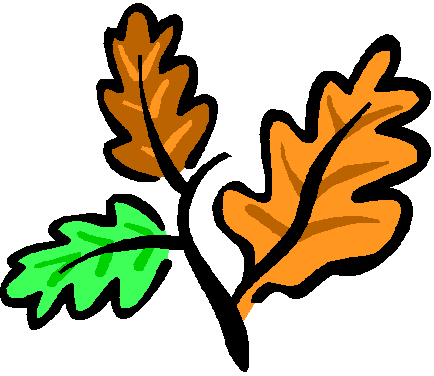 Fall Festival: October 20
10:00-2:00
Monster Truck Moonwalk, Crafts, Games, Cupcake Walk, Hayride, Hair Design, a Fortune Teller, etc.

Working with Mt. Carmel's Outreach Team, we will help raise money for the Wesley Walk for Others. The Flamingo Fling Grill Master will be cooking hot dogs on the grill for lunch too, so save your change and come join the fun!

Can you help with some of the items needed for Fall Festival?

Bags of individually wrapped candy
2 bales of hay (for the hay ride)
Cupcakes for the cupcake walk - 8 doz. total
Colored hair spray
Adults and youth to help with activities
Dear Parents,
It is time for everyone to join us for sanctuary! We had our first parent guest yesterday when Trenton's mom, Beth, came in and enjoyed the beginning of our day with us. Things went very well with Trenton when it was time to go, so we are sure that the rest of the students will follow suit should parents choose to visit.

This month we will be talking about joy as our fruit of the spirit. Our lesson is "The joy of the Lord is your strength." We discussed joy meaning happiness, sang "I've Got the Joy . . .", and have had fun with our new fruit study. I hope you all find joy around you and that you show that joy to your children!

Today and Friday mark our Project 20/20 vision screenings. We hope you take advantage of this wonderful test. We are blessed to have this available to us every year!

Friday and Saturday are the Men's Club BBQ and Women's Sweet Shop right here in the front yard of the church. Just mark off one (or both) of those days as dinner for the family. You may take the food home, or just have a seat under the trees and enjoy the delicious BBQ, Brunswick stew, and homemade desserts. This is one of the favorite activities at the church!

Next week on Wednesday we go to Berry Patch Farms and will leave at 9:30 sharp. That means you should be here at 9:15 to hit the potty, then get buckled in the car seat and we will be off. Please pack lunches in paper bags, no Tupperware or utensils, or anything that needs to be returned to your home. We want to leave all our garbage at the farm!

In joy and love,
Lorrie
---
Love and Logic Parenting Class
Tuesdays, October 9 - November 13
6:30 - 8:30 PM

The North Georgia Family Counseling Center sponsors this practical and entertaining parenting program on Tuesday evenings in Room 112/114 at Mt. Carmel.

This program is designed to give you practical skills that can be used immediately. It is led by Rev. Lynne Smith, the NGFCC Minister of Education.

Cost is $100 per person or $150 per couple which includes the workbook. To register, please contact Lynne at 678-242-9355 or ngfccumc@gmail.com.
---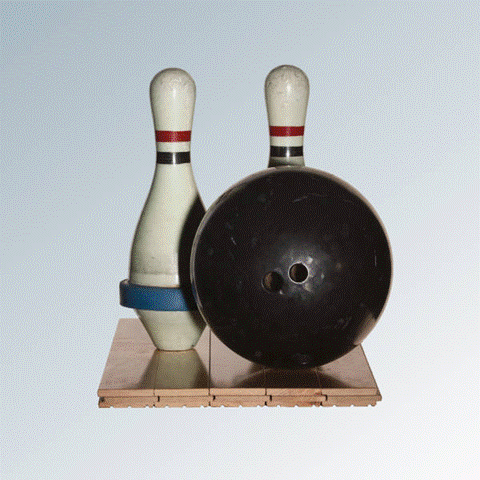 "Strikes for Jesus"

We are planning another fun Saturday morning social event, but this time, it isn't golf!

On Oct. 27th at 10:00 AM, we will bowl three games at the Brunswick Bowling Lanes on Spalding Dr. The cost will be approx. $15.50. This includes the games, shoe rental, a couple of slices of pizza, and soda.

We're bowling "STRIKES for JESUS," so you don't have to have ANY bowling skills. Please contact Neil Odom if you would like to join this fun event. (770) 827-2122 or nonojo413@gmail.com.
---
Love to Read?

Come share your love of reading and sharing with a new "Women's Book Club". Bring your list of favorites to our meeting and we will decide on a "Book of the Month" to read, location, time and date of club meetings, etc. Date of first meeting to be announced soon.

For more information, call or email:
Chris Bolton: dorseylbolton@bellsouth.net / 770-757-4899 or
Vicki Walden: vickiwalden@att.net / 770-613-9555
Please join with others in our church family in praying the thanksgivings and intercessions named in worship last Sunday and during the week:
CONCERNS:
Jacque Tapley - surger on October 3
Alex Proels - heart attack
Friend of Isabel Waller - young girl with brain tumor
Wynne Buran - loss of mother
Paul Bendig - friend with liver cancer
Susan & Bill Posey - decisions to be made
Cindy Jones father - knee surgery
Karin Garcia - family issues
THANKSGIVINGS:
Church finances more healthy
---
News to Share?

Do you have an article to include in next week's bulletin or newsletter?

Email these to Suzanne Foster or call the church office.

office@mtcarmel-umc.org
5100 South Old Peachtree Road
Norcross, GA 30092
770-449-4498
www.mtcarmel-umc.org