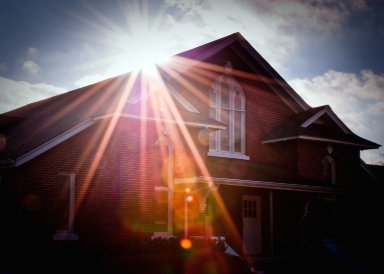 May 14, 2013
In this issue:
From the Pastor
Coffeehouse
Summer Lunch Program
Children's Ministry
UMW News
Book Club
Attic Clean-Up
Youth News
Preschool News
Pentecost
Trinity Soup Kitchen
Family Promise
Shoes Needed
Sunday's Prayers
Save the Date
In Worship this week
Birthdays / Anniv.
Counseling Center
Save the Date...
MUST TRAINING


MAY 15 - 10:00 AM
HOPE HOUSE



UMW RETREAT PLANNING MTG.


MAY 15 - 6:00 PM
HOPE HOUSE



PRESCHOOL GRADUATION


MAY 15 - 7:00 PM
SANCTUARY



WED. NIGHT STUDY


MAY 15 - 7:00 PM
ROOM 112/114



CHOIR PRACTICE


MAY 15 - 7:00 PM
CHOIR ROOM



LAST DAY OF PRESCHOOL


MAY 17



PAVEMENT POUNDERS


MAY 18 - 8:00 AM
MEET AT CHURCH



SAFE SANC. / VBS TRAINING


MAY 18 - 10:00 AM
LOWER HALL



RELAY COFFEEHOUSE


MAY 18 - 7:00 PM
LOWER HALL



PENTECOST


MAY 19
WEAR FLAME COLORS



UMM BREAKFAST MTG.


MAY 19 - 8:00 AM
FELLOWSHIP HALL



VBS DECORATION


MAY 19 - 2:00 PM
FELLOWSHIP HALL



YOUTH PARENT MTG.


MAY 19 - 3:30 PM
ROOM 112/114



UMW NIGHT CIRCLE


MAY 20 - 6:30 PM
WEEKS' HOME



STUDY OF ACTS


MAY 20 - 7:00 PM
HOPE HOUSE



DAY CIRCLE LAKE TRIP


MAY 21 - 9:30 AM
DEPART FROM CHURCH

BROWN BAG STUDY' -
MATTHEW 27:45-46
MAY 21 - 11:30 AM
HOPE HOUSE



EVANGELISM MTG.


MAY 21 - 7:00 PM
HOPE HOUSE



PEACE WITH JUSTICE SUNDAY OFFERING


MAY 26



MEMORIAL DAY - OFFICE CLOSED


MAY 27

MUST MINISTRIES -
SUMMER LUNCH PREP
MAY 28 - AUG. 5
FELLOWSHIP HALL



TRINITY SOUP KITCHEN


JUNE 2 - 7:00 AM
MEET AT CHURCH



VACATION BIBLE SCHOOL


JUNE 3 - 7
9:30 AM - 12:30 PM



BOOK CLUB AT WALDEN HOME


JUNE 7 - 7:00 PM



CHILDREN'S SUNDAY


JUNE 8
Birthdays this week:
Sammi Gilmore
Hal Crawford
Alexander Bailey
Jessalyn Meeks
Anniversaries this week:
Ted & Lisa Klaren
Ed & Cyndi McDonald
Jim & Amy Carling
North Georgia Family Counseling Center
Family Wellness
through Counseling, Education and Research
Mt. Carmel proudly supports the North Georgia Family Counseling Center.

678-242-9355
ngfccumc@gmail.com
www.ngfccumc.org
Norcross Cooperative Ministry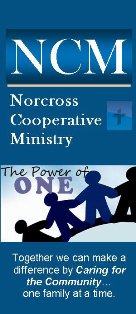 As one of the founding churches of NCM, we encourage your support assisting those in need in our area.

For more information on NCM, see their facebook page.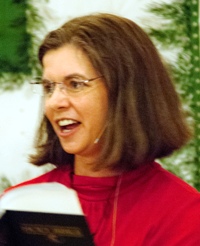 Lessons from Storytime
Today I met the preschoolers for one last storytime. Some will "graduate" from preschool this week, and others will be away for the summer.

I had a hard time deciding what story to share for this last session. Should I read "Swamp Band"? I love making noises like saxophones, trumpets, and the clicking of alligator teeth.

Should I read "Love you forever"? The kids love the part where the little boy flushes his mother's watch down the toilet. We could end the year reminding the children that they are loved and will pass on love to others. But I set that book aside. It makes the teachers (and me) cry.

I considered "Pete the Cat". It's fun to say "ewwww" when Pete steps in strawberries that turn his new shoes red, or mud that turns his new shoes brown. I love the message to keep singing your song, no matter what you step in.

I finally settled on "Ten Little Rubber Ducks". It isn't exciting. There are no alligators or messes, songs to sing or pottie jokes.
It wasn't a book that I love, but the kids love counting the ducks together. Over and over we counted the ten ducks.

I think they like that book because they can all do it together. The older ones know they are teaching the younger ones to count, and the younger ones enjoying interacting with the older children. They just like being together.

These are good lessons for us in the church…there is joy in helping others grow…it can be fun to do something just because you know that others will enjoy this…to think about what helps the other person…to just want to be with one another.
I'll see you this Sunday,

Pastor Cyndi
---

Coffeehouse to Benefit Relay for Life
May 18 at 7:00 p.m.
Lower Fellowship Hall

The Relay for Life Team will sponsor this Coffeehouse featuring coffee, desserts and our own Phil Griffin Band! Proceeds from the desserts and coffee will benefit the American Cancer Society, as will the regular Love Offering which Phil and the musicians have graciously offered to donate also!

Mark your calendars to be there when the doors open at 7:00!
---
Pentecost - May 19th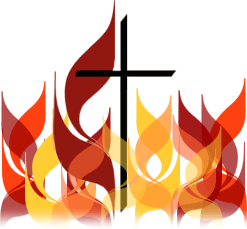 Everyone is encouraged to wear "Pentecost colors," red, orange & yellow.

We hope to see everyone here for this fun and colorful Sunday!
---
MUST Ministry - Summer Lunch Program Training Meeting - May 15th at 10:00 AM

Mt. Carmel will host MUST ministry volunteers from May 28 - August 5, to prepare lunches for those children who would normally get free lunches during the school year.

We will supply the space, as well as volunteers to represent Mt. Carmel while the lunches are being made.

A volunteer training session will be held on Wednesday, May 15th at 10:00 a.m. in the Hope House. There are still volunteer spaces open, so everyone interested is invited to join the group.
---
Sunday School:
This Sunday is Pentecost and everyone should wear red, orange or yellow to celebrate the beginning of the Christian Church. Our lesson is from Acts 2: 1-4 , 36-42 and Jesus' followers receive the gift of the Holy Spirit. The next time you light a candle and see the flame, think of it as God's spirit hanging out right there with you.

Safe Sanctuary and VBS training #2:
Saturday, May 18 @ 10:00 AM
Safe Sanctuary training is from 10:00 until 11:00 and VBS training is from 11:00 until 12:00.

Everyone who works with children and/or youth at Mt. Carmel is required to take Safe Sanctuary every two years, so if you took Safe Sanctuary in 2011, you are due for recertification this year.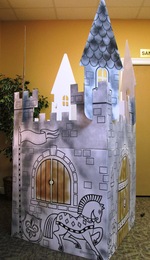 VBS Decorating Afternoon:
Sunday, May 19 @ 2:00 PM
Children and Adults are invited to come help color the castle and make banners and rocks for Kingdom Rock. I will also be decorating for VBS during the week of May 26, so if you would like to lend a hand, I would more than welcome your help.

VBS Needs:
I need help putting an eye bolt in a bowling ball. I have a drill bit the correct size. Anybody want to tackle that job? Just let me know when!

Snacks also Needed for VBS!
If you can provide any of these items for VBS snacks, please mark them for VBS and leave them in the church kitchen. Thank you!
Instant Lemonade - 4 large containers (i.e. Country Time)
Grape Jelly - 3 large jars
Mini Marshmallows - 5 bags
Mini Pretzels - 5 bags (pretzel sticks OK too)
Plain M&M's - 4 large bags
Raisins - 4 large boxes
Marian Long
Director of Children's Ministries
---
United Methodist Women's Events

All women of the church are invited to attend:

Lola Belle Young Night Circle
Monday, May 20 at 6:30 PM
The Night Circle will meet at the home of Karen Weeks for dinner, followed by a program and short business meeting.
Day Circle - Day at the Lake
Tuesday, May 21 - Lake Hartwell
The group will gather at Mt. Carmel and be ready to leave at 9:30 AM to travel to Anderson, S.C. to the lake house of Margaret Crawford. They will have a day of fun and fellowship on the water, then return home that evening.
If you'd like to join either (or both!) of these groups, please contact the church office for more information.
---
Attic Clean Up - June 1st

Have you stored anything important in the church attic? If so, PLEASE go up right now and mark it to "SAVE!" Otherwise, it may disappear on June 1st!

In an effort to claim more storage space for the church, the Board of Trustees plans to clean out the attic and install more flooring and shelves to make the space more useful.

To do this however, they will need to sort through what is now up there and get rid of things no longer needed.

Please CLEARLY mark your important items BY JUNE 1ST to avoid having them discarded. Thanks!
---
Letters to Youth

Last year, a part of the youth's summer mission trip experience was to receive letters from members of the congregation as a means of support. We would like to do this again this year, but in order to do it, we need your help! We need church folk who can read and write, and that's about it. (I think that's most everybody :- )

What we need is to have a church person for every youth on the trip. The only thing you will be responsible for is writing three cards to the youth who you're assigned. Please email me at mtcarmelumcyouth@gmail.com if you'd like to help out.
Blessings,
Kaylen Short -Youth Director
---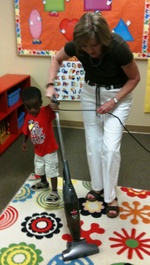 Preschool News

Dear Friends,

Wow, did we have fun today at the end of the year blast! The weather was beautiful and we enjoyed washing the cars, the bubble station, getting tattoos, riding the roller coaster, decorating cookies, winning toys at the bean bag toss and eating our hot dogs and popsicles! It's no wonder some of us had too much fun!

A big thank you to Andria Parker for orchestrating the delicious evening meals supplied by all the parents in the school today! After the blast, it is so wonderful to go home with a meal prepared from beginning to end. All our parents take such good care of the teachers and me. We are blessed to be a part of such a wonderful school!

This Friday is our last day of school. My, how time flies and how big our children have become. We enjoyed all the new and different things we did this year and will be repeating them again next year. Looking back, I think the Nativity play and the cookie swap was a super idea because the parents had the opportunity to talk together along with getting a leg up on cookie baking for Christmas. The change in our approach to fundraising was great and I am sure most of you would want that to happen again in the fall. All in all, it was a wonderfully successful year. Next year we will be seeing a bit of growth, which is super for all of us!

As you can see in the photo, we will be putting our little ones to work as we close the school year! Have a safe and happy summer. Take good care of each other, wear a lot of sunscreen, enjoy the pool or the lake or ocean, traveling mercies for all who visit relatives and friends far from your homes, and remember to keep Mt. Carmel Preschool in your prayers as we rearrange rooms over the summer. We will miss you so much!
In joy and love,
Lorrie
---
Trinity Soup Kitchen - Sunday, June 2

The Mt. Carmel Youth will once again travel to the Trinity Soup Kitchen in Atlanta to serve lunch. This time we will provide a Hot Dog Meal plus sandwiches. If you would like to serve at Trinity and/or donate any items needed, please contact Gail Bolton, sign up on the Sunday bulletin insert or online here.

Monetary donations for purchasing items for the meal are happily accepted too. Just mark your check "Trinity" and drop it into the offering plate.

Items needed are listed below.
Thank you!
600 wieners
600 buns
300 small bags of chips
65 lbs coleslaw
9 lg. cans (177 oz. /ea) vegetarian baked beans
30 squeeze bottles ketchup
30 squeeze bottles mustard
120 family size black tea bags
20 lbs. sugar
---
Mt. Carmel Book Club
Friday, June 14 at 7:00 PM

The June meeting of the Mt. Carmel Book Club will be at the home of Vicki Walden. (3746 Foxwood Road, Duluth - about 2.3 miles from the church off Bush Road in River Place Subdivision)
The book of the month is Still Life by Louise Penny. Please contact Vicki Walden (770-355-2968) or Chris Bolton (770-448-4646) if you need additional infomation. We invite anyone interested in discussing the book for a fun evening of fellowship and light refreshments.
---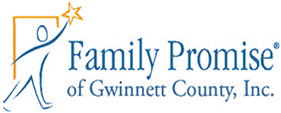 Family Promise Info and Signups

We are one of the host churches in the Gwinnett County Family Promise program. We host pre-screened homeless families in our church for a week at a time, providing them with housing, food, fellowship, and most importantly, love. This is a time for us to model our Christian witness by serving others here within our church home.

Our first host week for our Family Promise guests is June 16-23. For more info and to signup, please see the display soon to appear in the kitchen hallway, or contact Ed McDonald at edmacmo@gmail.com / 678-983-5588, Lila Hunter at lila.hunter@gmail.com / 678-687-9990, or Lorrie Ignatius at preschool@mtcarmel-umc.org / 770-265-9948.
---
Old Shoes Needed!

The Girl Scouts are collecting used shoes and will make .50 per pound for their troop. The shoes are then sent to 3rd world countries to be sold at an affordable price by local merchants.

Please place shoe donations in the box in the Fellowship Hall.
---
CONCERNS:
Antonio - brother of Miguel Valverde - continued improving health
Ken Smith - cancer treatment
Janis Hoge - broken foot / surgery
Easley's friend Deana - back surgery
Mary Rezzuto - bed rest for healing of leg wound
Son and friend of Dorothy Edwards
Downey's traveling to Italy
Kris Bell's father - continuing medical issues
Lisa Klaren - recovering from knee surgery
Dylan Jones - injured ankle

THANKSGIVINGS:
Jean Raymond feeling better
Mary Rezzuto's son found a job
Virginia Mitchell - thankful for help & prayers while ill
McGee's granddaughter graduated and moving to London for internship
Great Relay for Life - thank you for support
Trevor Jones made Eagle Scout
All families visiting for Mother's Day
Tim Sawinska's sister who was burned - back to work - doing well
Support of Scouting - Bob Jones
Mercer & Phil Griffin - building new house
Chris Bolton's friend Beth - improving health
Shelia Trentini's father & sister coming for a visit
---
News to Share?
Do you have an article to include in next week's bulletin or newsletter?

Email these to Suzanne Foster or call the church office.

office@mtcarmel-umc.org
5100 South Old Peachtree Road
Norcross, GA 30092
770-449-4498
www.mtcarmel-umc.org