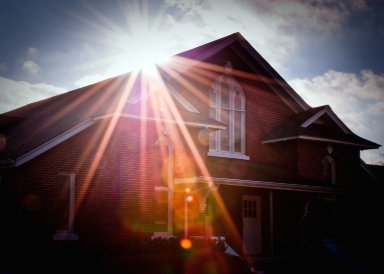 May 15, 2012

In this issue:
From Pastor Cyndi
Notes to Youth
Family Promise
Graduates
Worship Arts Meeting
UM Men's Club
UMW Night Circle
Pentecost
Second Language
Children's News
Disciple Study
Bishop's Offering
Thank You!
Preschool
Sunday's Prayers
Save the Date
In Worship this week
Birthdays / Anniv.
NCM
Counseling Center
PRESCHOOL GRADUATION
MAY 16
7:00 PM

PAVEMENT POUNDERS
MAY 19 - 8:00 AM
VBS TRAINING


MAY 19 - 10:00 AM
LOWER FELLOWSHIP HALL



PRESCHOOL BALLET RECITAL


MAY 19 - 1:00 PM
FELLOWSHIP HALL



SINGLES TO STN. MTN.


MAY 19 - 5:30 PM



GRADUATE / TEACHER RECOGNITION


SUNDAY, MAY 20



MEN'S BREAKFAST


MAY 20 -8:00 AM



FAMILY PROMISE TRAINING


MAY 20
12:30 - 3:30 PM
FELLOWSHIP HALL



VBS TRAINING


MAY 20
2:30 PM
LOWER FELLOWSHIP HALL



WORSHIP ARTS MTG.


MAY 20 - 4:00 PM
ROOM 112/114



WORSHIP COMMITTEE


MAY 20 - 5:00 PM
ROOM 112/114



NIGHT CIRCLE


MAY 21 - 6:30 PM
FELLOWSHIP HALL



PENTECOST


MAY 27



MEN'S BREAKFAST MTG.


MAY 27 - 8:00 AM



MEMORIAL DAY


OFFICE CLOSED



VBS COMMISSIONING


JUNE 3



YOUTH POOL PARTY


JUNE 3 - 12:00 PM



BOARD OF TRUSTEES


JUNE 3 - 6:00 PM



VACATION BIBLE SCHOOL


JUNE 4 - 8



YOUTH TO BRAVES GAME


JUNE 9



CHILDREN'S SUNDAY


JUNE 10
10:30 AM SERVICE



YOUTH MISSION TRIP COMMISSIONING


JUNE 10



COVERED DISH LUNCH


JUNE 10 - 12:00 PM



FINANCE COMM. MTG.


JUNE 10 - 1:00 PM



ADMINISTRATIVE BRD.


JUNE 10 - 7:30 PM
Birthdays this week:
Sammi Gilmore
Hal Crawford
Alex Bailey
Jessalyn Salter Meeks
Anniversaries this week:
Ted & Lisa Klaren
Ed & Cyndi McDonald
Don & Ellen Berlage
Jim & Amy Carling
Mark & Diane Bond
Norcross Cooperative Ministry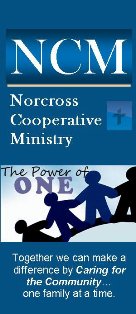 As one of the founding churches of NCM, we encourage your support as they assist those in need in our area.

For more information on NCM, see their facebook page at
www.facebook.com
/norcrosscm.
North Georgia Family Counseling Center

Family Wellness
through Counseling, Education and Research

Mt. Carmel proudly supports the North Georgia Family Counseling Center.
678-242-9355
ngfccumc@gmail.com
www.ngfccumc.org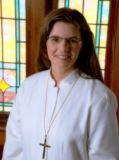 Festival of Homiletics



Pastor Cyndi is away this week at the Festival of Homiletics at Peachtree Road UMC. Earlier she sent the following message describing the event:

"This week I will be out of the office for the Festival of Homiletics -- a tournament of preaching where top preachers enter the ring and battle it out head to head...think fight club in the sanctuary. :-) Just kidding. It is fun, some amazing preachers and seminary professors will be preaching and sharing how they plan/structure/etc!"

It will be interesting to hear her review of the event, and we'll be watching on Sunday to see if she picked up any new preaching tips!
---
Notes to Our Youth

As I'm sure you are all aware, the youth mission trip is rapidly approaching. I know that mission trips are exciting times when God reveals things to us we never would have known otherwise. However, I've also experienced mission trips that were a tremendous experience, but in the long run were only a flash in a pan. This is because too many times a mission trip is segregated from the church at home.

In order to remedy this I'm looking for volunteers to write 3 letters to one of the youth or volunteers attending our trip. The first will be distributed on the bus or plane on the way, the second I will give in the middle of the trip, and the final one I will give out when we are on our way home.

I will need each of these letters by June 10th, which is our commissioning service so I can have them all the following Sunday when we depart. Ideally, I'm going to try to keep this under wraps as much as I can, so please give the letters only to me. I will randomly pick which youth or volunteer everyone will write cards for, as we don't want to pick favorites, but it will be first come first serve so if you are interested in writing the letters, email me back ASAP at mtcarmelumcyouth@gmail.com.

With Anticipation
Kaylen
---
We are grateful for the outpouring of support for our hosting of families from Family Promise and we will host our Family Promise Guests the two weeks of July 8 - 15, and Aug 5 - 12.

Anybody volunteering for our Family Promise Hosting weeks is required to attend the Family Promise Volunteer training. Family Promise will provide the following two training times for us at Mt Carmel. Key parts of training cover more details about hosting the family promise guests, being flexible, and in particular includes some sensitivity training.

May 20 from 12:30-3:30pm (Fellowship Hall)
July 1 from 12:30-3:30pm (Fellowship Hall)

We will have a light lunch (e.g. sandwiches) after church, followed immediately by Family Promise training (2 hrs) and then our own church's required Safe Sanctuary training (1hr).

Please RSVP to Lila Hunter (lila.hunter@gmail.com, 678-687-9990) with which training session you will attend so we can plan appropriately for food. Please contact Ed McDonald
(edmacmo@gmail.com, 678-983-5588) if you have other questions about training or Family Promise.

If you are not able to take advantage of the convenient training on-site at Mt Carmel, Family Promise also offers training at the following times at First Christian Church in Lawrenceville:

May 14 from 7-9pm @ First Christian Church
June 11 from 7-9pm @ First Christian Church

We will have to coordinate a time for you to complete our church's required Safe Sanctuary training. Please also let Lila know if you are planning to attend one of these training times also.
---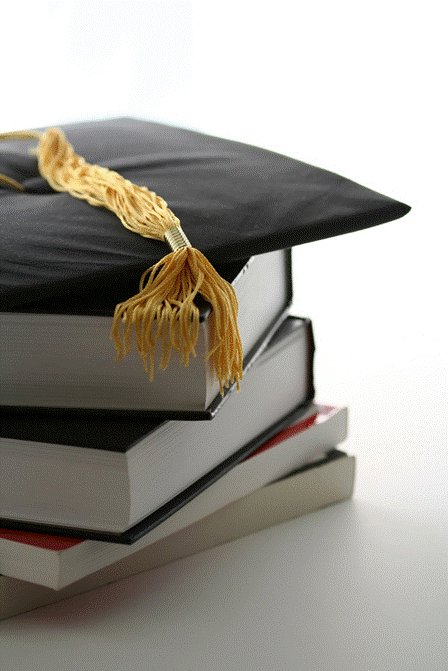 Last Call for Graduates!

On Sunday, May 20th, we will recognize all of our High School and College graduates during worship services. To make sure that we don't leave anyone out, we are asking that everyone who is graduating this year, or who knows of a graduate who should be on the list, please call or e-mail the church office with those names.

Graduates are encouraged to attend any of our worship services on May 20th to be recognized. Get ready to congratulate the Class of 2012! (770) 449-4498 / office@mtcarmel-umc.org
---
Some of the upcoming worship themes are "Breathe" (isn't that intriguing?) and Mt. Carmel's mission statement (do you know what it is?)

The Worship Arts team will meet in Room 112/114 for one hour at 4:00 on Sunday, May 20, to brainstorm ideas for representing these themes visually in worship. We welcome anyone who would like to participate. It really is brainstorming, with no pre-conceived thoughts. Implementation details and work assignments will follow the brainstorming session. You are free simply to share ideas and/or to volunteer for part of the implementation.

If you have any questions, call Barbara Cooper 770-248-9792
---
United Methodist Men's Club Date Change

The date for the United Methodist Men's Breakfast Meeting has been changed. The meeting will now be held on Sunday, May 27th at 8:00 AM in the Fellowship Hall. Please mark your calendars.
---
UMW Lola Belle Young Night Circle
May 21 ~ 6:30 PM

All women are invited to attend the Lola Belle Young Night Circle on Monday, May 21 at 6:30 pm. Our guest speaker for the evening will be Karen Hickey, Social Action Coordinator for the Atlanta-Roswell District UMW, who will share her passion for foster children and families. Karen is a member of Johns Creek UMC, a certified lay speaker, and has served the UMW in many roles over the past seven years. She is a Life Coach and owns her own company, serving families whose children have special needs. Karen is a dynamic speaker, and her enthusiasm is contagious!

Please join us for dinner and this exciting program on May 21. If you would like to attend, please contact Lori Anderson at lori_m_anderson@uhc.com or the church office.
---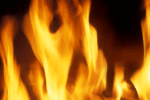 Pentecost Clothing Request!

MAY 27th is PENTECOST and everyone is encouraged to wear "Pentecost flame colors," red, orange & yellow! We hope to see everyone here for this fun and colorful Sunday!
---
Do You Speak A Second Language?

Part of the worship service on Pentecost Sunday, May 27th, will be the presentation of the Lord's Prayer in different languages!

Each speaker will recite one small portion of the Lord's Prayer in a different language and then in English. If you speak a second language and would like to participate, please contact the church office.
---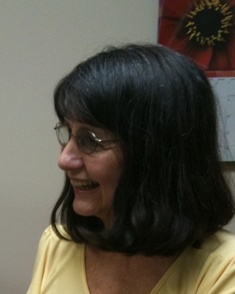 Sunday School:
It is Ascension Sunday this week and the children's lessons focus on a new disciple being chosen to take Judas' place. We are going to learn how the disciples prayed when they needed to find a new disciple. Discuss with your children what you do when you have to make a big decision.



Summer Sunday School Teachers Still Needed


Once again, we will be giving our regular children's Sunday school teachers a summer break and volunteers are needed to fill in during the summer months.

All lessons and materials are provided.

Teachers are still needed for both the preschool and elementary classes on May 27 and June 17. A preschool teacher is needed for June 3. Please email or call Marian at children@mtcarmel-umc.org if you can help with either of those dates. Thank you!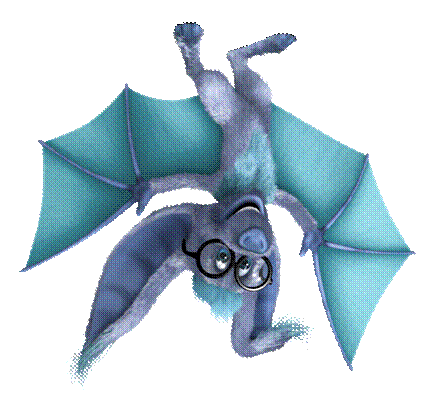 Hang Out with us at Sky VBS!
Registration is under way for volunteers and Children. Go to Mt. Carmel's home page: mtcarmel-umc.org and click on the animated VBS picture. It will take you directly to registrations. Deadline is May 29.



VBS Volunteer Training Dates


May 19 at 10:00 am and /or May 20 at 2:30 pm. (this is a change in time so we can share Safe Sanctuary Training with Family Promise.) Adults who had Safe Sanctuary training in 2011 do not need to take it again this year. For you, start time is 11:00 on Saturday and/or 3:30 on Sunday. Please let me know which session you will attend.
VBS Donations
Check out the donation board in the Hallway next to the Sanctuary for items you can buy or loan us for VBS.

20 large grocery bags
100 count bags of cotton balls (10)
brooms or broomsticks (borrow 10)
large container of silver glitter
roll of black plastic
turkey basters (borrow 5)

Also watch for sign up sheets for snack donations.
Thank you!
Director of Children's Ministries
---
Summer Disciple Bible Study

In the beginning . . ." These first words in Genesis are some of the most familiar words in all the Bible. But after creation, what is next? How do stories from Genesis help New Testament people live the faith?

Join Pastor Cyndi and Kaylen Short as they lead us in a 12-week study of Genesis on Monday evenings (except UMW nights) at 7 pm. Register and purchase a book by contacting the church office 770-449-4498, office@mtcarmel-umc.org. Read Chapter 1 to prepare for the first class on June 18.
---
Bishop's Offering at Annual Conference

Our bishop, Michael Watson, has asked local churches to collect a special offering for World Methodist Evangelism to be presented at annual conference in June. For more information, see http://www.ngumc.org/advocate/detail/1404.
---
Dear Mount Carmel Friends,

Thank you from the bottom of our hearts for your outpouring of love and concern in the passing of Buddy's son. Your many acts of kindness and your prayers have been such a comfort during this difficult time. Please continue to keep Buddy in your prayers as he deals with this loss.

In His Love,
Kathy and Buddy Atkins
---
Well, this is our last week of Preschool and there are plenty of people who will not be with us in the fall. I cannot believe that we will no longer have an Attaway, Bhatawadekar, Denton, Dobbs, Eskew, Hamlin, Lawson, Panousis, Pribas, Samples, or Taylor in the school next year. It is a very melancholy time for me and not one I tend to embrace very readily.

As our Seniors graduate and walk out the door, I would like you to take a look at the picture posted this time and know that she was a graduate of Mt. Carmel Preschool. In fact, she represents the first class of students who went through the entire program beginning in the 2's. We had no Toddlers at that time. Now, she just graduated from Penn State Law and will help lead our country. Do I credit Mt. Carmel Preschool for her success? Yes, I do. She learned early on that there are many people who love her and will help her achieve her goals. She learned that love comes in all forms, that kindness is important, that a helping hand can change the course of someone's future, and that God is good. She learned her ABC's, numbers out of sequence, shapes and colors, but most importantly she learned how to work with other children. She learned that not everyone was as able as she and that others were stronger than she was, but everyone had something to bring to the table. She learned songs, memorized lines to plays, and that both boys and girls could be her best friends. She taught her parents that even though she was small, she was capable of helping them. She taught her parents that she could make mistakes and learn from them without falling apart. She taught her parents that every day they had to let go of her just a little bit more because that was their job. And finally, she taught them that she carried them in her heart wherever she went and knew that whatever she attempted to do was because they believed in her.

Of course you all know this graduate is Pekka's and my daughter, Linnea. I understand what leaving this school means to you. You all will be missed, but loved and welcomed home whenever you visit. I only hope you understand that your child's future successes are deeply rooted in this school that you chose for him to attend. Well done, Parents, well done.

In joy and love,
Lorrie
---
Please join with others in our church family in praying the thanksgivings and intercessions named in worship last Sunday and during the week:
CONCERNS:
Anita & Lamar Andrews
Rikard family
Vickie Tucker's father - hospitalized
Diane Bond's brother
Walter Allen - resident at Morning Starr Homes
Annette Rogers' mother - cancer
Kelly - friend of a member - surgery
From website: Karin Garcia - life problems
THANKSGIVINGS:
Klaren's 25th wedding anniversary
J.W. Rikard's "Celebration of Life"
Atkins family - thankful for support of church
---
News to Share?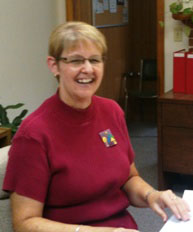 Do you have an article to include in next week's bulletin or newsletter?

Email these to Suzanne Foster or call the church office.

office@mtcarmel-umc.org
5100 South Old Peachtree Road
Norcross, GA 30092
770-449-4498
www.mtcarmel-umc.org