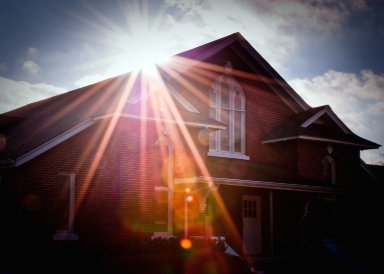 February 7, 2012

In this issue:
From Pastor Cyndi
Save the Date
Condolences
Youth Dinner Theater
Ash Wednesday
Children's News
Singles Group
Women's Study
Chapel in the Woods
Preschool News
In Worship this week
Music News
Birthdays / Anniv.
Thanks
Sunday's Prayers
NCM
Counseling Center
CATACOMBS COFFEEHOUSE - RON HIPP
FEBRUARY 9
7:00 PM

YOUTH DINNER THEATER
FEBRUARY 10 & 11
7:00 PM

EAGLE SCOUT CARWASH
FEBRUARY 11
11:00 AM
SCOUT SUNDAY
FEBRUARY 12

FAMILY PROMISE INFORMATION MTGS.
FEBRUARY 12
9:30, 10:30, 12:00

JOEL COMMITTEE MTG.
FEBRUARY 12
3:00 PM

ADMINISTRATIVE BRD.
FEBRUARY 12
7:30 PM

UMW OFFICERS' MTG.
FEBRUARY 15
5:45 PM
HOPE HOUSE

CHAPEL IN WOODS TO
SIMPSONWOOD
FEBRUARY 18
8:30 AM

SINGLES ORGAN. MTG.
FEBRUARY 18
6:00 PM
JEANNE MANGET'S HOME

KIDS MARDI GRAS PARTY
FEBRUARY 19
3:00 - 5:00 PM

PRESIDENT'S DAY
OFFICE CLOSED
FEBRUARY 20

UMW DAY CIRCLE
FEBRUARY 21
10:30 AM
HOPE HOUSE

ASH WEDNESDAY
FEBRUARY 22
COVERED DISH - 6:00
WORSHIP - 7:00

STEPHENS MINISTRY WORKSHOP
1ST UMC LAWRENCEVILLE
FEBRUARY 25
9:00 AM - 1:00 PM

HOUSING & HOMELESS OFFERING
FEBRUARY 26

CHILDREN SING IN WORSHIP
FEBRUARY 26
9:30 & 11:00 AM

JOEL COMMITTEE
FEBRUARY 26
3:00 PM

WORSHIP COMMITTEE
FEBRUARY 26
5:00 PM

UMW NIGHT CIRCLE
FEBRUARY 27
6:30 PM

LENTEN DINNER
FEBRUARY 29
6:00 PM

LENTEN STUDY
FEBRUARY 29
6:45 PM
Condolences
Our sympathy goes out to Bob, Lynn & Caroline Koch on the death of Bob's father, Marvin Albert Koch. Mr. Koch died in Asheville, NC on Feb. 4 at the age of 96.
Please keep the Koch family in your prayers.
Birthdays this week:
Bill Chappell
Kristin Anderson
Wynne Buran
Boyd Whaley
Suzanne Foster
Karson Jarrett
Sara Ahola
Pat O'Nan
Haley Bolton
David Bell
Debbie Ruhl
Anne Greene
Anniversaries this week:
George & Lila Hunter
Norcross Cooperative Ministry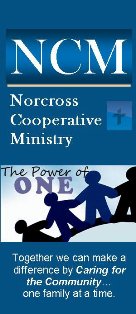 As one of the founding churches of NCM, we encourage your support as they assist those in need in our area. For more information on NCM, see their facebook page at
www.facebook.com
/norcrosscm.
North Georgia Family Counseling Center

Family Wellness
through Counseling, Education and Research

Mt. Carmel proudly supports the North Georgia Family Counseling Center.
770-861-7317
www.ngfccumc.org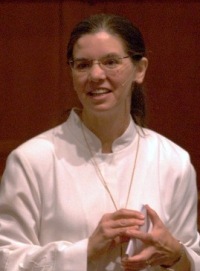 Tomato Theology



It's that time of year again. The daffodils on the church lawn are blooming. The cherry tree is putting out buds. The preschool children are running around the playground.

I'm thinking about tomatoes.

At the first hint of spring my thoughts always turn to tomatoes. Should I buy seeds and start these inside? Or should I look for seedlings in the gardening center?

My Granddaddy, known for tomatoes that had the perfect balance of sweetness and acidity, gave lots of advice. He showed me how to prepare the dirt and whispered that manure is the secret ingredient!

Granddaddy warned me not to plant too early. Don't be tempted by a sunny spring day or frost may steal your progress. Instead, watch the pecan trees. When you can see the leaves on the top-most branches, then it's time to plant.

The first year that Ed and I lived in a house with a backyard, I followed Granddaddy's advice. I waited for the pecan tree leaves. I dug ten large holes and mixed the clay with manure. I planted ten tomato plants.

I dreamed of giving tomatoes to the neighbors and friends at church. With the bounty of ten plants, I might not be able to give them all away! I might have to learn to can tomatoes!

My ten plants barely produced ten tomatoes--one tomato per plant.

It gets worse. After over twenty years of learning to grow tomatoes, last summer I grew fewer tomatoes than plants.

It seems silly to be thinking about tomatoes in February. Yet when the sun shines brightly on a warm afternoon I am filled with hope: maybe this year will be different.

Scripture tells us that God never gives up on us. It doesn't matter how many times we try our own way and fail; when we turn to God we are welcomed. All of heaven celebrates when we respond to God's love!

I hope you know hope: the promise of new life available in Christ; the joy of God bringing transformation in ourselves and our relationships; the excitement of joining in God's ongoing transformation of the world around us.

I'll see you this Sunday,
Pastor Cyndi
---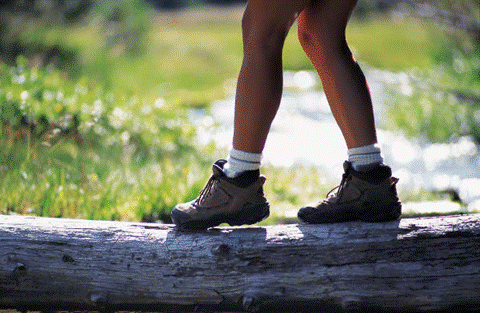 Chapel in the Woods Hike Update

The recent hike which was rained out has been rescheduled. The hiking group will once again plan to meet at Mt. Carmel at 8:30 a.m. on Saturday, Feb. 18th. They will carpool to Simpsonwood Retreat Center for the hike.

Another hike has been added also. On March 31st, everyone is invited to meet at Mt. Carmel at 5:30 p.m. and then carpool to Panola Mountain State Park where we will participate in a "Full Moon Hike." The cost of this hike is $7.00, plus $5.00 for parking and you must register with the State Park in advance by calling 770-389-7801.

If you have any questions about the Chapel in the Woods hikes, please contact Marlene Porter.
---
New Singles Group Forming

A Mt. Carmel singles group is forming with a goal of new and old friends doing interesting things together. The first meeting is a pot luck organizational meeting, Saturday, Feb. 18, 6:00 pm at Jeanne Manget's home.

If you would like to be a part of this group, even if you can't come to the organizational meeting, contact: Jeanne at 770 418-1659 or Marian Long at 770 449-4498 or children@mtcarmel-umc.org
---
The Mt. Carmel Youth Group Presents


PIRATES and PETTICOATS!

A zesty pirate adventure dinner theater
by Pat Cook

FEBRUARY 10 & 11
7:00 PM
At the disreputable Din 'O Thieves Inn, Squire Juan schemes to shanghai hapless librarian Fisher Cutbait for Cap'n Ball, the meanest pirate in the Caribbean, but things go awry when the Cap'n is bested in a duel by the inexperienced Fisher! Swords clash, and rogues and good guys appear from nowhere. Will Cap'n Ball have his revenge? And who is the mysterious "Cap'n Gown"? You and your family will thoroughly enjoy this rollicking tale of pirates, naval officers, librarians, and the ladies who love them!
UPDATE:
SATURDAY'S SHOW IS SOLD OUT!
Tickets are still available for Friday.
Adults: $20.00
Children 5-10: $10.00

(Childcare
with dinner
provided for children under five: $3.00)
Tickets are on sale now from youth, or contact office@mtcarmel-umc.org or (770) 449-4498. Seating is limited, so order your tickets today!
---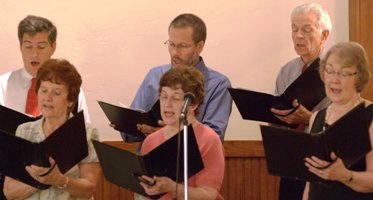 Music News

It's a great time to join the choir! Youth and adult full-time singers and/or seasonal singers are always welcome. We sing a variety of music from contemporary to the classics, so there's something for everyone.

Please join us on Wednesday evenings, at 7 pm, in the Choir Room. Hope to see you there!
---
Women's Study to Resume

On Wednesday night, February 22 the Women's Study Group will begin a new book, Centered in God: The Way of Jesus, The Way of Life, by Evan Drake Howard.

The group meets on Wednesdays at 7:00 p.m. in the Sr. High Youth Room downstairs. If you'd like to join the study, please contact Suzanne at the church office for more information.

---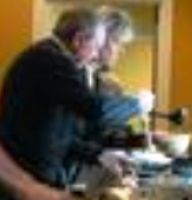 Ash Wednesday / Lenten Dinners Coming Up

Ash Wednesday is on February 22 and our first Lenten Dinner will be that evening at 6:00 p.m. The dinner will be a COVERED DISH, sponsored by the Mt. Carmel United Methodist Women. The UMW will supply the drinks, and everyone else is asked to bring a dish or two to share.

The Ash Wednesday worship service will begin at 7:00 p.m. Please mark your calendars now.
---
This week's lesson is from 2 Kings 5:1-19 and continues the message of God's love for us through healing. Naaman finds out that God shows his healing love in surprising ways and will heal us even when we have doubts.

Scout Sunday: February 12 is also Scout Sunday, so have your kids wear their Cub Scout, Boy Scout or Girl Scout uniforms to church, even if they do not meet at Mt. Carmel. We want to recognize them all.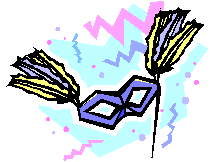 Children's Mardi Gras Party:
Sunday, Feb. 19, 3:00 - 5:00

Start getting your bikes, wagons and scooters ready, the Good Times are going to Roll!

Children Sing in Church:
February 26, 9:30 and 11:00
Practice is during children's church at 9:45. We are singing Spark.
From Our Preschool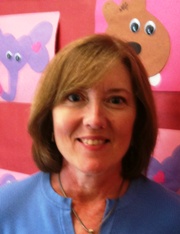 Meet Ms. Pam!

"I'm Pam Gates (aka Miss Pam), and am a native of North Carolina, with a degree in Business Administration. I began substituting at my son's preschool when he was 4, and fell in love with it. I was encouraged by a neighbor to contact Lorrie when we moved back to the area. She offered a class to me and Carol, and we are currently working our 6th year together!

I live in Peachtree Corners with my husband of 22 years, and our 13-year old son who is an 8th grader at Pinckneyville Middle School. We are members at Duluth First United Methodist Church, where I sing in the choir.

I walk with a friend for an hour on weekday mornings, and it is my therapy, both physically & emotionally. Carol says that I walk so I can eat, and I do love to eat!

I really love getting hugs from the preschool children, since 13-year old boys don't particularly like to hug their Mama's anymore!"

Pam is a blessing to us at the Preschool and is always laughing at the antics of the children (and the staff!) She also has a plethora of delicious recipes that she shares with us when we have lunch together!

As you know, this Friday we will have the Valentine's parties for Miss Carol's and Miss Sarala's classes. The rest of the school celebrates on Valentine's Day! It has been a while since we have actually had a party on the 14th, so we are looking forward to that! All parties begin at 12:30 and we make the post boxes here at school. Please have a Valentine for every member of your child's class so he can deliver the love to his friends.

This week marks the last week for our hat fund raiser. We must thank Miss Lollie for her lovely creations and her more than generous donation of all the hats to the Preschool. We are so blessed having someone like her take the Preschool under her wing. We love you, Lollie!

Next week we will begin bringing in our change for Pennies for Patients which supports The Leukemia and Lymphoma Society. Our hero is Watson Dufresne who is combating Acute Lymphoblastic Leukemia (ALL) and was a member of the Preschool last year. He returns with his charm and charisma next year and just happens to be Landry's and Valor's cousin. We will have a teddy bear that we hope to fill to the top, so be looking for that during carpool and at the end of the school day. Let's see how much we can raise!
---
Many Thanks ...

We appreciate very much the love and compassion that was expressed to us with your prayers, calls and cards at the time of the death of Billy's brother. We are grateful for your tender care.

Billy & JoAnn Weathers
---
Please join with others in our church family in praying the thanksgivings and intercessions named in worship last Sunday and during the week:
CONCERNS:
Sylvia Brigman on the death of her brother last month
Aki Hashiguchi - 5 wk. old son of Grayson UMC youth director - severe infection
Family of NHS student who was murdered
Louise Ivy Clark - hospitalized
David & Cindy Jones - traveling to Holy Land
J.W. Rikard - hospitalized
Tarin Hinson's grandmother ill
Ashley Jamieson - Whitlow's neighbor - hit by car
Gene Anglin - recovering from heart surgery
New UMC meeting at John's Creek Elementary
Mary Cofer
Anita & Lamar Andrews
Jimmie Davis
THANKSGIVINGS:
Kaylen Short's sister having baby girl
Joanne Ragon thankful for good Relay Lunch turnout
---
News to Share?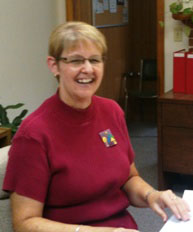 Do you have an article to include in next week's bulletin or newsletter?

Email these to Suzanne Foster or call the church office.
office@mtcarmel-umc.org
5100 South Old Peachtree Road
Norcross, GA 30092
770-449-4498
www.mtcarmel-umc.org