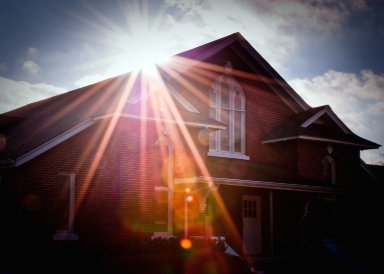 July 2, 2013
In this issue:
From the Pastor
Family Promise
Office Hours
Youth News
Summer Lunch Program
Children's Ministry
Relay for Life
Book Club
Sunday's Prayers
Save the Date
In Worship this week
Birthdays / Anniv.
Counseling Center
Save the Date...
MUST SUMMER LUNCH PREP


ONGOING ALL SUMMER
10:00 AM - 12:00 PM
HOPE HOUSE



WEDNESDAY NIGHT STUDY


JULY 3 - 7:00 PM
RM 112/114



ADULT CHOIR


JULY 3 - 7:00 PM
CHOIR ROOM



INDEPENDENCE DAY -


JULY 4 -
OFFICE CLOSED



PAVEMENT POUNDERS


JULY 6 - 8:00 AM
MEET AT CHURCH



COUNCIL ON MINISTRIES


JULY 7 - 4:30 PM
ROOM 112/114



ABBREVIATED OFFICE HOURS


JULY 8 - 11
9:00 AM - 1:00 PM



STUDY OF ACTS


JULY 8 - 7:00 PM
HOPE HOUSE



UMW RETREAT PLANNING MTG.


JULY 10 - 6:00 PM
HOPE HOUSE



OFFICE CLOSED


JULY 12



FAMILY PROMISE / SAFE SANCTUARY TRAINING


JULY 14
12:15 - 2:30 PM
FELLOWSHIP HALL



TRUSTEES MEETING


JULY 14 - 12:15 PM
HOPE HOUSE



WORSHIP COMM. MTG.


JULY 14 - 5:45 PM
ROOM 112/114
UMW DAY CIRCLE
JULY 16 - 10:30 AM
FELLOWSHIP HALL



EVANGELISM MTG.


JULY 16 - 7:00 PM
HOPE HOUSE



WACKY WEDNESDAY


JULY 17
10:00 AM - 1:00 PM
LOWER HALL



MEN'S DINNER / MTG.


JULY 20 - 7:00 PM
FELLOWSHIP HALL



HOST FAMILY PROMISE


JULY 21 - AUG. 4
Birthdays this week:
Jessica Ignatius
Bobby Smith, Jr.
Michael Blackwood
P. J. Bendig
Danielle Tuthill
Elizabeth Crawford
Elizabeth Sigmon
Joe Davis
Sandra Merriman
Spencer Grogin
Anniversaries this week:
Mark & Connie Bagwell
Carl & Joan Garner
Dan & Sandra Merriman
James & Diana Nishimuta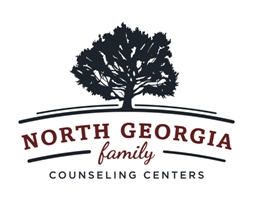 Family Wellness
through Counseling, Education and Research
Mt. Carmel proudly supports the North Georgia Family Counseling Center.

678-242-9355
ngfccumc@gmail.com
www.ngfccumc.org
Norcross Cooperative Ministry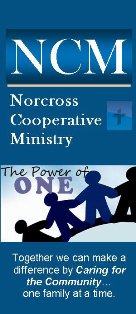 As one of the founding churches of NCM, we encourage your support assisting those in need in our area.
For more information on NCM, see their facebook page.
More!



I loved the joy of Music Sunday! My only disappointment was when we came to the last verse of the last medley. I wanted to sing all day!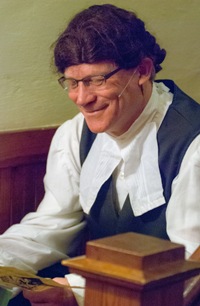 I am not sure what I enjoyed most: John We
sley's surpr
ise appearance, sharing his instructions in the hymnal to sing lustily and with great courage; the crowd of men that sang with the men's choir; the choir's joyful expressions
as
they sang of eternal hope; the 9:30 musicians sharing Phil's latest composition. Perhaps it was the joy of such a great crowd singing together.
As we left, I overheard one person
joke that she loved everything about the service, even though her favorite hymn was not used.

I knew we should have sung all day!

But do not fear if you missed the service, or there are more hymns you long to sing. We will keep singing!

Our worship planners have gone through the rest of the summer scripture readings, and placed each of these remaining favorite hymns on the week with the scripture lesson that the hymn best fits. These favorite hymns are favorites for a reason…they teach us God's story, and our part in God's story.

As we sing, pay attention. As you read the words, ask why these words meant so much to someone else in our family of faith. Let's learn from one another.

Keep singing, and not just on Sunday mornings. For that is part of our tradition…a faith that spills over and brings harmony into the rest of the week: hope that shapes the days of work, a Sabbath peace that permeates the days of rest.

I'll see you this Sunday.

Pastor Cyndi
P.S. – Pictures from music Sunday are available on the church website. When you get a chance, tell George thanks for sharing his gift of photography.
---
Family Promise
Last Two Family Promise Signups:
July 21-28 and July 28-Aug 4

These 2 weeks are your LAST chance this year to help with Family Promise hosting onsite at our church. We know you won't want to miss this blessing. Here are the links to see the current schedule online:

July 21-28 online signup is at http://bit.ly/FP2013July21
July 28-Aug4 online signup is at http://bit.ly/FP2013July28

Please contact Ed McDonald (edmacmo@gmail.com or 678-983-5588) to signup.

There is no training required if you are not going to be interacting with our guests, such as by being a laundry angel, fixing a meal, or doing setup or teardown. If you are going to host or be a van driver, you need to have both Family Promise and Safe Sanctuary Training.



Family Promise and Safe Sanctuary Training



Sunday, July 14 we will offer lunch and the following training:

12:15-12:45: Safe Sanctuary Training - Marianne Thompson
12:45-2:15: Family Promise Training - Ed McDonald

Please RSVP to the church office (770-449-4498) so we can be sure to provide enough food and training materials.
---
Church Office Hours

Due to vacation schedules, the office will only be open from 9:00 AM - 1:00 PM on July 8 - 11 and also on July 22 - 25. The office will be closed on Fridays, July 12 and July 26.

Thank you to the great volunteers who are staffing the office during this time!
---
Youth News

A few weeks ago I stood in a circle holding hands with youth and parents who were wishing each other goodbye. With both groups unsure how the next week would go, but each excited for the opportunity ahead, they said their goodbyes, snapped photos, and exchanged a few last minute reminders. The youth, counselors, and I finally loaded onto the bus and were off. Destination: Cairo, Illinois.

A week later the same youth and the same parents came together as bags were now thrown into trunks of cars rather than stacked in a bus. Youth and parents embraced, but this time with a gratefulness to be home. After spending the week in Cairo, I suspect that many of the youth have a new appreciation for that word, home, as I certainly do. Here in the hustle and bustle of Metro Atlanta, our city, our home, is a thriving place.

Cairo is a much different place, a place that by all accounts was a rising, growing town once upon a time. Every time I spoke to an adult who had grown up in or around Cairo, they told of what a place it had been to grow up in. Several people from the surrounding towns told us of how it was the place to go for those in the neighboring communities. Somewhere along the lines though, Cairo got off track and the town began to divide along racial, economic, and cultural lines. However, as these same community members spoke, they all spoke of a hope of restoring their community. This hope was based not in money, clever politicians, or up and coming tourist attractions, but rather the hope was placed in the youth, both of Cairo and those, like our youth, who came to serve the community.

We all spent the week making small repairs on work teams, hosting kids club for the children of Cairo, and playing in an outrageous sports camp for the teenagers. While these were our tasks, what I saw was a much bigger vision of community. Our youth spent the week building relationships and helping to rally a community together under the banner of service to God and one another. They traveled to nursing homes, clinics, and went on prayer walks, all in an effort to help lift up not only a few people, but an entire community. My thoughts and prayers continue to be with Cairo and the groups who are continuing the work we took part in this summer. But never has it been so abundantly clear to me how blessed we are to have the youth that we have, who do not only build up other communities, but our own community and our church. They led Cairo, and now that they are home they continue to lead us all.
Blessings,
Kaylen Short
Mt. Carmel Youth Pastor
---
There are still openings to help MUST ministries this summer to prepare lunches for local children who would normally get free lunches during the school year. We are supplying the space, as well as some of the volunteers to help with this ministry.
If you would like to volunteer to pack lunches, help with distribution or organization, please contact the church office.
---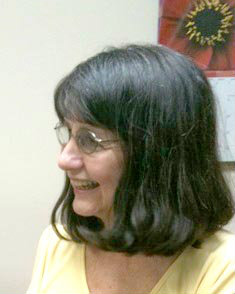 Children's Ministry News:
Sunday School:
We are beginning our summer series on Heroes of the Bible. This week's hero is Daniel. Daniel 6:1-28. Daniel discovered being faithful to God in a foreign land was not easy. It is also not easy for our children to be faithful in the midst of peer pressure and lots of choices.

Wacky Wednesday: Summer Splash
July 17 - 10:00 - 1:00
Join us for a morning of wet and wild games. We will slip and slide down our little hill, squirt each other with spray bottles and make a craft or 2 that involve water. Preschool age is filled, but there are spaces for kids ages 5 and up. Please register by email at: children@mtcarmel-umc.org

Marian Long
Director of Children's Ministries
children@mtcarmel-umc.org
770-449-4498
---
Thanks for Supporting Relay for Life!

The Mt. Carmel "Relay for Life" Team appreciates everyone attending the "summer cookout" fundraiser lunch on Sunday!

Your generous donations will make a difference in the American Cancer Society's fight against cancer.
---
Mt. Carmel Women's Book Club
The Mt. Carmel Book Club will not meet in July.

At the next meeting, on August 2nd, the discussion book will be Help, Thanks, Wow! by Anne Lamott. The August meeting will be at the home of Barbara Cooper at 7:00 p.m.

Then on September 6th, the choice will be Girls of Atomic City: The Untold Story of the Women Who Helped Win World War II, by Denise Kiernan.
If you've thought of joining the Book Club, August would be a great time to start! Contact Chris Bolton or Vicki Walden with any questions.
Please join with others in our church family in praying this week:

CONCERNS:
Shelia Trentini's father, Tim - kidney issues
Jacque Tapley's father - low blood pressure due to atrial fib.
Dick Thompson's former boss Steve - cancer
Children & Youth at Camp Glisson
Philip Talbert - good health for girlfriend & expected baby
Kathleen Moore - Peace in Jesus / wisdom
Joe Davis' sister DeDe - small stroke
Keith Davis - stroke - moved to hospice care
Lane Shutt's mother - leg wound that will not heal
Chris Bolton - for Lucile Jones
Tapley's neighbor David - colon & stomach cancer
Tapley's friend Tony - lung cancer
Weathers - for more to come to worship at Mt. Carmel
Lori Anderson's friend Scott - lung & colon cancer - still recovering from stroke last year

THANKSGIVINGS:
Lindsay Bolton & Kevin Braun engaged
Virginia Mitchell's granddaughter visiting / celebrating 19th birthday
Jessica Ignatius' 30th birthday
Great mission trip - thanks for support
A church full of enthusiastic people on Sunday
Judy Bagwell - Melanie cancer free for 9 years
For all of the support of Relay for Life lunch on Sunday
---
News to Share?
Do you have an article to include in next week's bulletin or newsletter?
Email these to Suzanne Foster or call the church office.

office@mtcarmel-umc.org
5100 South Old Peachtree Road
Norcross, GA 30092
770-449-4498
www.mtcarmel-umc.org