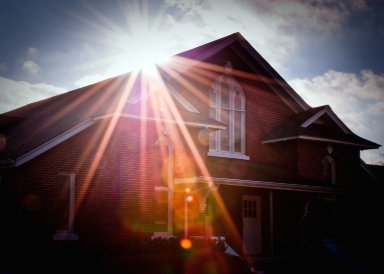 June 5, 2012

In this issue:
From Pastor Cyndi
Combined Service
Directory Photos
Duffle Bags Needed
Children's News
Father's Day Carnations
Disciple Study
Family Promise
Joel Committee
Homecoming
Thank You
Preschool
Sunday's Prayers
Save the Date
In Worship this week
Birthdays / Anniv.
NCM
Counseling Center
PAVEMENT POUNDERS
7:30 AM
MT. CARMEL

CHILDREN'S SUNDAY
JUNE 10
10:30 AM SERVICE
(NO SUNDAY SCHOOL)
YOUTH MISSION TRIP COMMISSIONING


JUNE 10
10:30 AM SERVICE



COVERED DISH LUNCH


JUNE 10 - 12:00 PM



FINANCE COMM. MTG.


JUNE 10 - 1:00 PM



BOARD OF TRUSTEES


JUNE 10 - 6:00 PM
HOPE HOUSE



ADMINISTRATIVE BRD.


JUNE 10 - 7:30 PM
ROOM 112/114
NORTH GEORGIA ANNUAL CONFERENCE


ATHENS, GEORGIA
JUNE 12 - 14



NO FRIENDLY NEIGHBORS LUNCH THIS MONTH





BUS TO ANNUAL CONFERENCE


JUNE 12 - 4:00 PM
LEAVES MT. CARMEL



ORDINATION SERVICE


JUNE 12 - 7:00 PM
ATHENS, GEORGIA
FATHER'S DAY


JUNE 17
(NO YOUTH EVENTS)



YOUTH MISSION TRIP TO NEW MEXICO


JUNE 17 - 24



GENESIS STUDY BEGINS


JUNE 18
7:00 PM - HOPE HOUSE



MEN'S CLUB DINNER / MEETING


JUNE 21 -7:00 PM
FELLOWSHIP HALL



UMW NIGHT CIRCLE


JUNE 25 -6:30 PM
FELLOWSHIP HALL



PLANNING FOR LEADERSHIP MEETING


JUNE 26 - 4:00 PM
HOPE HOUSE



DAY CIRCLE TO CRAWFORD LAKEHOUSE


JUNE 26



WACKY WEDNESDAY


JUNE 27
10:00 AM - 1:00 PM
LOWER HALL



CHAPEL IN THE WOODS TO HERITAGE CENTER


JUNE 30 - 8:30 AM
Birthdays this week:
Keith Davis
Chuck Phillips
Maxine Follmer
Cynthia Grogin
Stephanie Blackwood
Rebecca Smith
Casey Bell
Eric Ahola
Annie Craig
Julie Jones
Amanda Smith
Anniversaries this week:
Dave & Ann Whitlow
Michael & Sherry Blackwood
Norcross Cooperative Ministry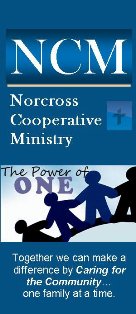 As one of the founding churches of NCM, we encourage your support as they assist those in need in our area.

For more information on NCM, see their facebook page at
www.facebook.com
/norcrosscm.
North Georgia Family Counseling Center

Family Wellness
through Counseling, Education and Research

Mt. Carmel proudly supports the North Georgia Family Counseling Center.
678-242-9355
ngfccumc@gmail.com
www.ngfccumc.org
I felt a little foolish standing in the back of the fellowship hall in my pilot's helmet, goggles and scarf. Then I felt extremely foolish putting a paper bag over my head and moaning as I walked among our young guests. It's strange what people will do for Vacation Bible School.

Ms. Sherry leads a song and throughout the room the back ends wiggle in ways mine hasn't moved in years! Ms. Barbara and Ms. Annette tell a story and a dead man rolls in and out of a cave. I'm not sure what Ms. Cheri is doing with the Vaseline and cotton balls.

Even the building is transformed during Vacation Bible School. Classrooms become theatres and science labs. The hallways become a sky filled with balloons and planes.
The children will remember Ms. Deb "magically" making balls and balloons float in mid-air. They will remember Mr. Tim flying a remote-controlled helicopter above their heads. They will remember all the adults and youth who welcomed them with smiles on their faces and plates of blue Jello hearts.

But more importantly, these children will remember to trust God. Trust God no matter how you feel. Trust God no matter what other people do. Trust God no matter what happens.

I can feel a little foolish for a week, dressed in a paper bag or a silly pilot costume, if that means these children will remember that in every circumstance they can trust in God's love.
I'll see you this Sunday,
Your "Not-so-Reverend" Pastor Cyndi
---
June 10, 2012:
A Busy Day at Mt. Carmel!

Combined Worship Service
10:30 AM

Children's Sunday
The children of Mt. Carmel share their experiences from Vacation Bible School.

Youth Commissioning
The participants of the Youth Mission Trip will be commissioned during worship. They will leave on Sunday, June 17th for Twin Pines, New Mexico.

Celebration Lunch
12:00 PM ~ Fellowship Hall: This covered dish lunch will celebrate the upcoming ordination of our pastor, Dr. Cyndi McDonald, as an Elder in Full Connection in the United Methodist Church! Everyone please bring a dish or two to share. Drinks and paper goods will be provided.
---
Photo Blitz!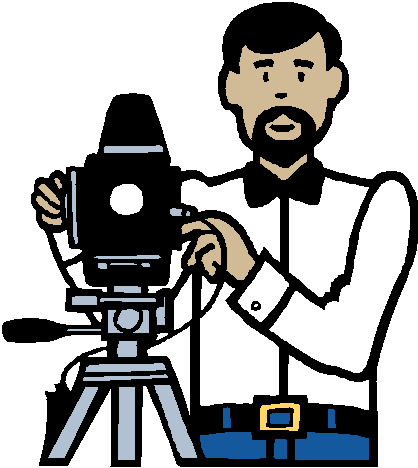 Have you turned in your photo for the new online directory yet? If you don't have a suitable photo, plan to smile on June 10
th when the Evangelism Committee will have several photographers available to take your picture!

After the combined 10:30 service and during the covered dish lunch that follows on the 10th, you will have the opportunity to have that photo taken and then sent in for the directory. Deadline for photos to be included is June 15th.
---
Our youth need to borrow several large duffle bags to use on their summer Mission Trip to New Mexico. The total measurement of the bag should be no larger than 62 inches (length + width + height.) They will need to take sleeping bags and pads on the trip and in an effort to decrease personal luggage weight, we are trying to consolidate these.

If you have a bag that could be used, please contact Gail Bolton. The youth will leave on June 17th. Please pray for God to work through them as they get ready for the trip. Thank you.
---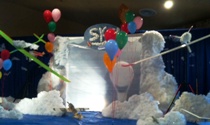 Children's Ministry News
Sunday School:
No Sunday School this Sunday as it is a one service celebration of VBS at 10:30. I need the children to meet in the Fellowship Hall at 10:15 to practice the songs. (Even if you didn't get to come to VBS)

Wacky Wednesdays: 10:00-1:00
First Wacky Wednesday will be June 27 and it's Mt. Carmel Heritage Day. We are going to pretend we are kids in 1827 and do some things children did back then. We are also going to have a special person (Carl Garner) tell us about the history of this area.

To register: children@mtcarmel-umc.org
Bring a lunch and wear sneakers

SKY VBS
A BIG, BIG thank you to all the people who have helped make 2012 VBS so special. Those of you who contributed, painted planes, cut out clouds, stuffed clouds and are here during mornings, you are the ones who make it wonderful. Stop by and see the fun everyone is having.

Director of Children's Ministries
---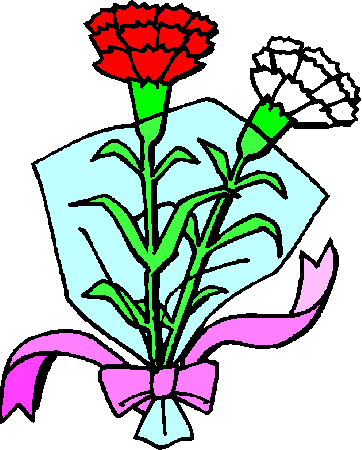 Father's Day Carnations

On Father's Day, June 17th, carnations will be placed on the altar in honor or in memory of our Fathers. If you would like to purchase a carnation, please fill out the form in the Sunday bulletins, or contact the church office by Thursday, June 14, 2012.

Cost: $10.00
~ includes vase, carnation with greenery and baby's breath ~
~ white carnation in memory of ~ red carnation in honor of ~

Please make your check payable to Mt. Carmel UMC marked for "Carnation". All proceeds will go toward the Youth Summer Mission Trip to Twin Pines, New Mexico. Thank you!
---
Summer Disciple Bible Study

In the beginning . . ." These first words in Genesis are some of the most familiar words in all the Bible. But after creation, what is next? How do stories from Genesis help New Testament people live the faith?

Join Pastor Cyndi and Kaylen Short as they lead us in a 12-week study of Genesis on Monday evenings (except UMW nights) at 7 pm. Register and purchase a book by contacting the church office 770-449-4498, office@mtcarmel-umc.org. Read Chapter 1 to prepare for the first class on June 18.
---
Family Promise Guests Coming Soon!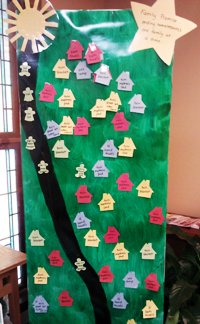 On July 8 - 15, and August 5 - 12 our Family Promise guests will be with us and preparations are well underway! In the foyer near the sanctuary door, you will see the Family Promise "tree" with needed items attached. If you would like to help provide these items, just take one or more tags and sign your name on the sheet nearby. Then do your shopping and bring the items back to the same area in the foyer.
Thank you in advance for sharing hospitality and hope with these families in transition!
---
Meeting the Mission

The Joel Committee invites your input about how we fulfill our mission statement, "Live, Love, Learn, Labor following the example of Christ". In addition to the Administrative Board and Council on Ministries, we invite all members and friends of Mt Carmel to discuss how we can better understand and focus on our mission. Together we are reading Simple Church by Thom Rainer and Eric Geiger, and meeting July 8, 22, and 29.

Reserve lunch and share your reflections by contacting the church office. Copies of the book are available in the church library and for purchase in the church office.
---
The Preschool has a different look this week! Vacation Bible School is in high gear and we are all up in the sky together learning about God and His love for us. I am working with Jesse Javore, Vanessa Correa, and Deb Pittman, all of whom were Preschool parents and it has been a blast spending time with them again! I have also seen lots of alums who have just shot up like weeds and will soon be taller than me. In fact, the majority of the VBS crew leaders all went to the Preschool! What a blessing to have all these young people attending and helping Miss Marian.

Please remember to get the word out that there are Preschool spaces available in the fall. We hope to reach out to new people in our community and to those who for some reason don't even know we exist! I know it sounds crazy, but plenty of people drive past the church year after year and it never registers that we have "The Best Preschool in Peachtree Corners!"

I hope everyone is enjoying their vacation and making sure to read, wear sunscreen, swim, relax, and unwind for a while. It has been a wonderful year but I know we all need some unscheduled time to just be. Feel free to contact me with any questions you may have and know that I keep you all in my prayers when we are away from each other.

In joy and love,
Lorrie
---
Homecoming - August 19, 2012

This year's Homecoming service, August 19, will have the theme "Homecoming" . The Bible is full of stories of coming home! Jacob returns home years after he stole his brother's inheritance and blessing. The prodigal son returns home after wasting half of his family's fortune. Ruth goes "home" with Naomi to a land in which she had never been.

During the weeks that lead to Homecoming, we will prepare by sharing our stories of homecoming in the church newsletter. Is there a time you were away from Mt Carmel and returned to your church home? Perhaps you had never been to this church, but the first time you visited you knew you were "home".

Please write a paragraph or two with your story! Or, if you prefer, tell your story and the worship committee will write this for you. Send your story to (office@mtcarmel-umc.org) or call the church office (770-449-4498).
---
Thank You Very Much ...

Thank you for all the love you showed J.W. during his illness. He missed being in this church he loved. Thanks for the prayers and cards which meant so much to me and my family.

God bless all of you,
Ann Rikard
*****************
Mt. Carmel,
Thank you very much for the Barnes and Noble gift card for my graduation. I look forward to using it at Flagler College in the fall.

Thank you!
Sara Rogers
---
Please join with others in our church family in praying the thanksgivings and intercessions named in worship last Sunday and during the week:
CONCERNS:
Friend of Mercer Griffin - husband died
VBS children & workers
Spiller family - baby Andrew sick
Downey's granddaughter Sara - difficult job in Australia
Jacque Tapley's friend - nephew killed in mugging
Jacque Tapley's friend Peyton - mission trip to Mozambique
Those traveling this summer
Kaylen Short - N.C. family he worked with on recent mission trip
Audrey Ferguson's newborn great-nephew: needs heart procedure
Family of Walter Allen - Morning Starr resident died this week
Anglin family: Ryan Redner at Shepherd Center
Gwen Lansing's colleague Linda: breast cancer
All those with financial problems
From website: Levin - waiting for exam results
THANKSGIVINGS:
Birthdays: Kaylen Short, Pekka Ignatius, Cynthia Grogin
Kaylen Short - godfather to sister's first baby
Annette Rogers - her mother and son, Sam both recovering well
---
News to Share?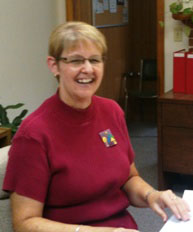 Do you have an article to include in next week's bulletin or newsletter?

Email these to Suzanne Foster or call the church office.

office@mtcarmel-umc.org
5100 South Old Peachtree Road
Norcross, GA 30092
770-449-4498
www.mtcarmel-umc.org