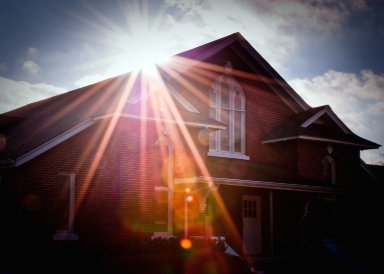 August 14, 2012
In this issue:
From the Pastor
Homecoming
Men's Dinner Out
Youth Events
Children's News
Family Promise
Day Circle
Thank You
Walking Group
Preschool News
Sunday's Prayers
Save the Date
In Worship this week
Birthdays / Anniv.
NCM
Counseling Center
EVANGELISM MTG.


AUG. 14 - 7:00 PM
RM 112/114



STUDY OF MARK


AUG. 15 - 7:00 PM
RM 112/114



CHOIR PRACTICE


AUG. 15 - 7:00 PM
CHOIR ROOM



MEN'S CLUB DINNER AT NORCROSS STATION


AUG. 16 - 7:00 PM



YOUTH LOCK-IN


AUGUST. 17 - 18
7:30 PM - 7:30 AM



PAVEMENT POUNDERS


AUG. 18 - 7:30 AM
FROM CHURCH



HOMECOMING / COVERED DISH LUNCH


AUG. 19 - 10:30 AM
LUNCH - NOON



YOUTH COUNCIL MTG.


AUG. 19 - 3:30 PM
RM 112/114



GENESIS STUDY


AUG. 20 - 7:00 PM
HOPE HOUSE



UMW DAY CIRCLE


AUG. 21 - 10:30 AM
FELLOWSHIP HALL



BIBLE STUDY / LUNCH


AUG. 21 - 11:30 AM
HOPE HOUSE



CPR CLASS


AUG. 23 - 10:00AM
FELLOWSHIP HALL



OPERATION CHRISTMAS CHILD OPEN HOUSE


AUG. 26 - 9:30 AM



YOUTH PARENT MTG.


AUG. 26 - 5:15 PM
RM 112/114



UMW NIGHT CIRCLE


AUG. 27 - 6:30 PM
FELLOWSHIP HALL



PRESCHOOL "CAMP" WEEK


AUG. 27 - 31
9:30 AM - 12:30 PM



STEWARDSHIP MTG.


AUG. 28 - 7:00 PM
HOPE HOUSE
UMW OFFICERS' MTG.


AUG. 29 - 5:45 PM
HOPE HOUSE



LABOR DAY


SEPTEMBER 3
OFFICE CLOSED



PRESCHOOL RESUMES


SEPTEMBER 4
9:30 AM - 1:30 PM



PRESCHOOL DEDICATION SUNDAY


SEPTEMBER 9



CHILDREN'S COUNCIL MTG.


SEPT. 9 - 11 AM
RM 112/114



SPR MTG.


SEPT. 9 - 3:00 PM
HOPE HOUSE



DISTRICT TRAINING


SEPT. 9 - 2:30 PM
DUNWOODY UMC



COM RETREAT


SEPT. 14 & 15



YOUTH TO BRAVES GAME


SEPT. 16 - 10:30 AM



TRUSTEE MTG.


SEPT. 16 - 6:00 PM
HOPE HOUSE LIBRARY
We celebrate Homecoming:
10:30 AM Combined Worship Service
Birthdays this week:
Jenny Jensen
John Michael Smith
Molly Joyner Leeper
John Salter
Anniversaries this week:
Bob & Barbara Flack
Hayne & Marianne Thompson
Boyd & Hillary Whaley
Norcross Cooperative Ministry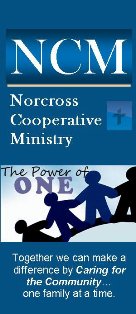 As one of the founding churches of NCM, we encourage your support as they assist those in need in our area.

For more information on NCM, see their facebook page at
www.facebook.com
/norcrosscm.
North Georgia Family Counseling Center

Family Wellness
through Counseling, Education and Research

Mt. Carmel proudly supports the North Georgia Family Counseling Center.
678-242-9355
ngfccumc@gmail.com
www.ngfccumc.org
Although my grandfather was a preacher, I don't recall members of his church calling him "Rev. Goodwin" or "Pastor Ralph". Mostly I recall church members asking for "Brother Ralph".

It has been ages since I was in a church where people address one another as "brother" and "sister". Yet Jesus once pointed to his disciples and said that these followers were his family (Matthew 12:48).

We keep a baptismal font in the front of our sanctuary to remind ourselves that we belong to God and one another. In our baptism, we are adopted as children of God. That means we're brothers and sisters. We're family.

This Sunday we will celebrate stories of Homecoming. The worship arts team have decorated the sanctuary to look like the heart of a home—the kitchen—and we will hear stories from scripture and from our experiences about finding and being home together.

Robert Frost described home as "the place where, when you have to go there, they have to take you in". When we call this our church home, we give thanks that they have to take us in! We recognize that we are part of this family by grace.

We open the doors every Sunday morning, with a welcome to anyone who needs to be taken in. We can pick friends, but not family—and all those adopted into God's family are our brothers and sisters, too.

I'll see you "at home" this Sunday,

Pastor Cyndi
P.S. Who else is thinking right now of the childhood joke: "you can pick your friends, and you can pick your nose, but you cannot pick your friends' noses?"
---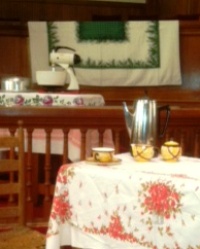 Worship Service: 10:30 AM
Covered Dish Lunch: 12:00 PM

Come and enjoy home style stories, music and food. Please bring a dish or two to share!
---
United Methodist Men's Meeting

On Thursday, August 16th the Mt. Carmel United Methodist Men will have dinner out at The Norcross Station Café at 7:00 p.m. All men of the church are invited to attend. Please RSVP to Craig German at 770-967-8733.
---
Upcoming Youth Events

Lock-in at the church: 7:30 P.M. on this Friday August 17th - 7:30 A.M. on the 18th. Things to bring: $5 for snacks and a light breakfast, games/toys/movies etc, sleeping bag and pillow, and a pre-washed cotton t-shirt for tie-dyeing!

Homecoming - This Sunday August 19th - Please everyone make it a point to be here. It's going to be an incredible service!

New Youth Council Meeting - This Sunday August 19th @3:30 - Bring your calendar, and your great ideas.

Parents Meeting - August 26th at 5:15-6:15 in the double classrooms.

Braves Game - September 16th, leaving after 9:30 service.
---
Murphy-Harpst Offering on Sunday

Sunday, August 19th is our Annual Day of Giving for Murphy-Harpst Children's Home.

This special offering supports ministry to Georgia's severely abused children, offering behavioral therapy, health care and nurture to children who have suffered extreme emotional, sexual and physical abuse. Please prayerfully consider a gift to this important ministry.
---
Children's Ministry News
Sunday School:
There will be no Sunday School this week as everyone will want to attend the Homecoming Celebration at 10:30 with lots of stories and special music. There will be a nursery and child care for children 5 years and under.

Bible Presentations:
Congratulations to the following girls who received their Bibles on Sunday. Clara Hoge, Cynthia Grogin , Stephanie Jones and Alex Smith. Remember to read those Bibles every day.

Operation Christmas Child: August 26:
During VBS as our mission project, the children brought in small items for the OCC shoeboxes. On August 26 during Sunday School we will pack the boxes to be shipped all around the world. If you did not get to bring something during VBS, the list below has suggested items. Remember they must fit in a shoe box.

TOYS:
small cars, balls, dolls, stuffed animals, kazoos,
harmonicas, yo-yos, jump ropes, small Etch A Sketch®, toys that light up or make noise (with extra batteries), Slinky®, etc.

SCHOOL SUPPLIES:
pens, pencils and sharpener, crayons or markers, stamps and ink pad sets, writing pads or paper, solar calculators, coloring and picture books, etc.

HYGIENE ITEMS:
toothbrush, toothpaste, mild bar soap (in a plastic bag), comb, washcloth, etc.

OTHER:
Hard candy and lollipops (please double bag all candy), mints, gum, T-shirts, socks, ball caps, sunglasses, hair clips, toy jewelry, watches, flashlights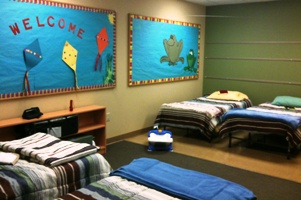 Thank you so much to all who have supported Family Promise during our first two hosting weeks this summer.

We are planning a follow-up meal/get-together on Sunday, September 16, immediately following 11:00 AM worship. We would like to gather feedback on this year's experience, and hear your thoughts on changes for next year. I wouldn't be surprised if we hear a good story or two of being blessed by this ministry! It was an amazing time. Please RSVP to Lila Hunter so that we can plan for enough food.

Family Promise T-shirt Order

Once a year, Family Promise puts together a T-shirt order for all the new churches and for any replacement shirts. Please send your order to Ed McDonald or call 678-983-5588. Because the T-shirts are an effective way to spread the word about their ministry, Family Promise will gladly pay for the T-shirt, but they do accept donations to cover any portion of their cost of $10 per shirt. We need to know your size preference by August 19th!

Thank you again!
Ed, Lorrie, Marianne and Lila
---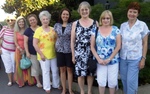 Women's Day Circle

All Women of the church are invited to join the United Methodist Womens' Day Circle.

The next meeting will be on Tuesday, August 21 at 10:30 AM in the Fellowship Hall.
---
Dear Staff and Members,

Thank you so much for your kind expressions of sympathy to me and our family as we deal with Don's sudden death. It has been a difficult time for us and I do so appreciate all of your kinds words, beautiful cards and notes, your attendance at the services, and the wonderful contribution to Big Brothers and Big Sisters of America in Don's memory.

Thank you for all the delicious food that was prepared by church members for our family and delivered to my house on the day of the funeral. It was amazing and enjoyed by all.

It is wonderful to have such a loving and care church family.

Ellen Berlage and Family
---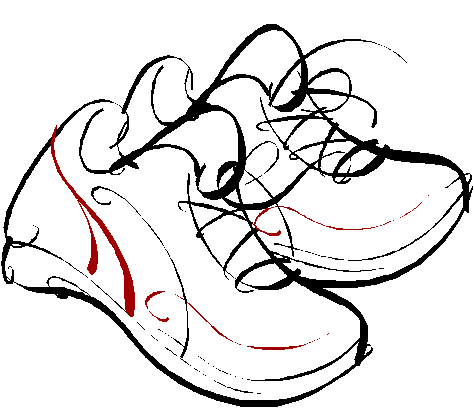 Attention Walkers!

A new walking group is forming! Hal Brickle is organizing a weekly "Walk & Talk" on Saturday mornings. The group meets at the church at 7:30 AM for a little exercise and conversation.

Everyone is welcome to join, whatever your fitness level. Please contact Hal with any questions. 770-480-2748.
---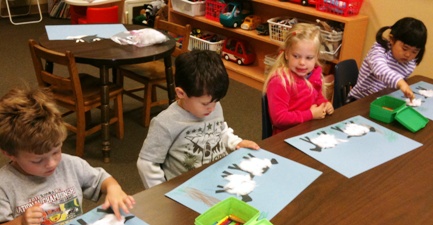 Preschool News

Dear Parents,

Now that most of you have your children all back in school, it's time to take a breath, have a cup of tea or coffee, and remember that Mt. Carmel Camp Week is right around the corner. We meet August 27-31 from 9:30-12:30 and do not forget to pack a lunch. Your child will receive his book bag his first day of school if he does not already have one! Everyone else should pack lunch and an extra set of clothing the first day and we will take it from there!

I will be sending the calendar home via email to all of you, but will also have a hard copy available on Orientation Day. Please remember that Orientation is August 28 or August 29 at 9:50 in the sanctuary. Drop off your child and head to the chapel for a Q & A time! I would appreciate if everyone would attend unless you have already spoken to me. I will be asking for PTA volunteers, room mothers, and the like during our Orientation and you will be able to sign up for Fun and Games Galore which meets on Tuesdays after school this year. Ballet will be on Thursdays. Both activities are over and above the Preschool tuition and we contract with both of the aforementioned groups. The after school activities are aimed at children 3 and over, but those children who are turning 3 early in the school year may qualify for a spot. You must speak to the leaders of the activities about your child!

We are getting our rooms ready and are looking forward to a wonderful year! Please know that we still have availability in the upper classes at this time. Get out and spread the word! We would love to have a full house!

In joy and love,
Lorrie
---
Please join with others in our church family in praying the thanksgivings and intercessions named in worship last Sunday and during the week:
CONCERNS:
R.A. Gant - cancer treatment (by Carl Garner)
Joyce Odom and Chris Bolton traveling to Florida
Jose Gomez traveling to Hawaii
Milton Brown - recovering from surgery (by David Jones)
THANKSGIVINGS:
Dick Easley still recovering well - back in church
Bill Posey's birthday - family visiting
Neil Odom: great Fellowship Golf event on Saturday
Thanks for Family Promise help (by Lorrie Ignatius)
---
News to Share?

Do you have an article to include in next week's bulletin or newsletter?

Email these to Suzanne Foster or call the church office.

office@mtcarmel-umc.org
5100 South Old Peachtree Road
Norcross, GA 30092
770-449-4498
www.mtcarmel-umc.org