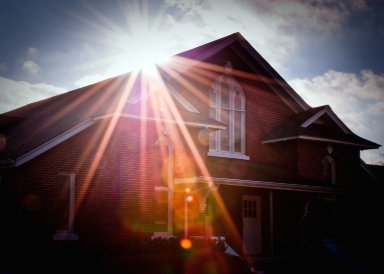 This Sunday, All Saints, we will bring pictures of "saints" to set out in the sanctuary. I will bring a picture of my grandm
other, and reflect on the joy of being with her. I will remember laughing while playing board games, her telling stories from a shady swing on a hot summer day, and her lessons on how to peel tomatoes and shuck corn.
I cannot imagine her ever standing up in front of a co
ngregation and preaching—yet in her quiet way, playing the piano, she was one of the church's pastors. The choir sang out, in part because of her praise of this small group. Children in her Sunday School class came with excitement to tell her about recent experiences, and she listened to them. Grandmother gave the gift of attention to whomever she was with. She lived the lesson that giving time is synonymous with giving love.
I know that she wasn't perfect; I tried her patience on more than one occasion. Yet in her I had a glimpse of what a life of faith could be like. In her life I saw that serving God is good—the life of a disciple is not dismal but can and should be full of p
eace and joy. Through her I first learned that God is a God of love.
Scripture is full of stories of God working and revealing God's self through people. Instead of God leading the people out of Egypt, God calls Moses from a burning bush with the order to set people free. God creates a church from disciples who never seemed to "see" what it meant for Jesus to be Messiah. This Sunday we begin three weeks in which we read through the book of Ruth in worship; God brings healing and hope through the lives of Ruth, Naomi, and Boaz.

This Sunday, All Saints, bring a picture of someone whose life spoke to you. Who brought you to Sunday School, where you learned that God was a God of love? Who paid attention, listened to you, and showed God's grace in their example? Almost certainly they weren't perfect, yet God still touched you through
them.

Bring a picture, and if you don't have a picture, bring a memory. We will celebrate these lives, and give thanks.

I'll see you this Sunday (at 10:30),


Pastor Cyndi
---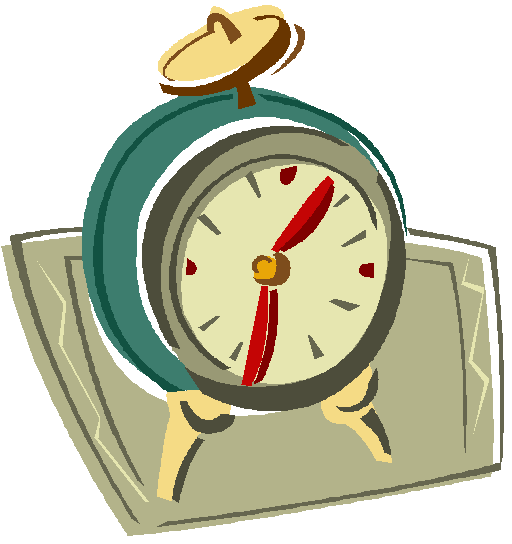 Time Change

Remember to SET YOUR CLOCKS BACK one hour on Sunday! And plan to attend the combined 10:30 Worship Service too!
---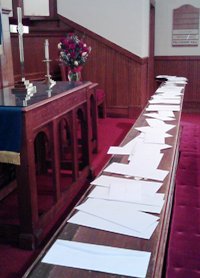 Thank You!

Thank you to everyone who has made a commitment to the 2013 Operating Budget!

If you haven't turned in a commitment card yet, you may do so in church on Sunday, or contact the church office.

---
Mt. Carmel Shirts
Order Deadline Nov. 4th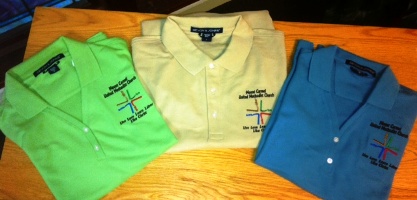 Stop by the display in the foyer near the sanctuary door to see the 3 colors available of our new Mt. Carmel polo style shirts!

Each shirt is $20.00 and has a logo depicting our mission statement, to: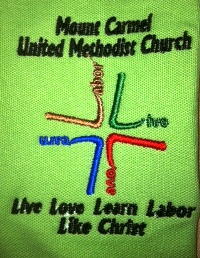 "Live, Love, Learn and Labor like Christ."

Order forms are available near the display. Just fill one out, enclose your payment and either drop it into the offering plate or by the church office.

Make sure to place your order by Sunday!
---
This Sunday ...
A Special Day at Mt. Carmel!
10:30 AM - Combined Worship Service
12:15 PM - Church Conference & Lunch
We'll begin by celebrating All Saints Sunday during the worship service. We will read the names and light a candle in memory of our loved ones who have died during the past twelve months.

The names to be read MUST BE SUBMITTED TO THE CHURCH OFFICE. No name will be included in the service without being explicitly sponsored by someone in the congregation. In this way, we respect the privacy of those who wish it, while we celebrate the lives of those who have gone before us.

You are also invited to BRING PHOTOS OF LOVED ONES who have passed away at any time, not just in the past year. These will be displayed during the worship service.
~~~~~~~~
Our Annual Church Conference will follow the worship service. Our District Superintendent, Dr. Ed Tomlinson, will lead the Conference where will will review the past year and hear the plans for 2013.
~~~~~~~~
The Outreach Committee will sponsor a lunch during the Conference in the Fellowship Hall. Proceeds will benefit the Wesley Community Centers for older adults living in poverty.

Please mark your calendars for this important day at Mt. Carmel!
---
Council on Ministries Members ...

Please note that due to our Church Conference on Sunday (Nov. 4) our regularly scheduled C.O.M. meeting for that night has been cancelled. Please plan to attend the Church Conference at noon!
---
First: Children sing in church
The children sing at the combined worship service at 10:30. They need to meet in the Fellowship Hall at 10:15 to practice. The songs we are going to sing are: "This is My Father's World" and "Jesus Loves the Little Children."



Second: Activities during church


After the children's sermon, kids in second grade and below will go downstairs to do activities related to Ruth.



Third: 1st Christmas Pageant Practice at 12:30


After the luncheon in the Fellowship Hall, we will go to Sanctuary to have a read through of "The Best Christmas Pageant Ever." If you are unable to be there, I can send your script electronically. The next practice is on Nov. 11th at 4:00.
Hope to see you all on Sunday!
Marian Long
Director of Children's Ministries
---
NCM Emergency Need

Norcross Cooperative Ministry has been overwhelmed by requests for children's coats (any size) and blankets, quilts, and comforters.

If you have an extra coat or any size blanket, please drop these off at the church or at NCM.
---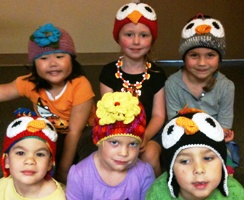 Preschool News
Dear Parents,

We cannot believe that Halloween is tomorrow and then we are on to November! Thursday officially marks the opening of our Lollie Hats fundraiser and I hope you take a good look at what is available for your shopping pleasure. All proceeds go to the Preschool and all the left over chapeaus and blankets will be donated to the Angel Tree.

Let me tell you about Lollie. She just happens to be Valor's, Landry's, and Watson's grandma and she began this journey when Watson was diagnosed with leukemia. Lollie noticed that some of the little guys needed hats after chemo so she began crocheting like a woman possessed. Well, after a while, the hospital ran out of room for all the hats, and we became the recipients of her love. This wonderful ministry has a life of its own these days and so many underprivileged children in our community have been kept warm by Lollie's hard work and devotion. We must also mention that we received $846.00 last year by selling these hats and we look awesome to boot. We are blessed to have her as a part of our Preschool.

Thanks to everyone for voting for how to take care of our deficit this year. The final tally went overwhelmingly in favor of writing a check or adding to the tuition. We also received volunteers for upcoming events like Breakfast with Santa with our centerpiece raffle. We are so thankful to have an involved and diligent group of parents who have super ideas for our future!

In joy and love,
Lorrie
---

Fair Trade Gift Sale


Nov 18
2:00 - 5:30 p.m.
Make a difference in your holiday giving this year!

Your purchase of fair trade gifts (typically $5-$25) will improve the lives of artisans and farmers in developing countries.

Mt. Carmel UMC will host a Fair Trade Gift Sale using SERRV (www.serrv.org) and Equal Exchange (www.equalexchange.coop) products. Shop SERRV's unique and handcrafted fair trade items from around the world. Fill your home and kitchen with authentic décor, handmade dishware, and stunning handcrafted baskets. Adorn yourself with gorgeous fair trade jewelry, scarves, and baskets. Indulge in delicious Divine Chocolate and Equal Exchange's gourmet coffee (supports UMCOR Coffee Project).

---
Fair Trade Sale Volunteers Needed!

If you would like to help with the setup for the Fair Trade Sale and/or the staffing of the Fair Trade Sale, please contact Ed McDonald at edmacmo@gmail.com or 678-983-5588. Setup will occur Friday Nov 16 (time TBD) and Sale support/staffing will be needed for most of Sunday Nov 18.
---
Book Club

The organizational meeting for a new Book Club will be on Friday, November 9th at 7:00 p.m. Interested parties are invited to gather in the Hope House with your list of favorite books. The group will then decide when to meet and what to read.

If you are interested, please contact Vicki Walden (vickiwalden@att.net) or Chris Bolton (770-448-4646) (dorseylbolton@bellsouth.net).

Light refreshments will be served.
---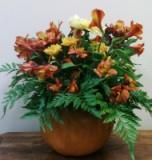 Thanksgiving Arrangements
The youth will be taking orders for your Thanksgiving floral arrangements on November 4, 11 and 18. You will be able to pick up your arrangement on Wednesday, November 21 between 10:30 and 1:30 in the church Fellowship Hall.

Cost is $23 which will help defray the cost of our Summer Mission Trip. Thank you, as always for supporting our Youth!
---
New Bible Study

The study of Acts is a 24 week study and will be offered in two parts with a break between. Learn how the early church and the church today live out the LIFE of JESUS. The study will begin on Wednesday, November 14th at 7:00 pm in the double classroom. Cost is $10.00 for materials.

If interested, please contact Neil Odom at 770-827-2122 or nonojo413@gmail.com.
---
Our "Walk & Talk Group" has not met for the past several Saturdays, but Hal Brickle would like to reorganize if there is interest. If you'd like to join a walking group, please contact Hal at brickle1959@aol.com or 770-480-2748.
---
Please join with others in our church family in praying the thanksgivings and intercessions named in worship last Sunday and during the week:
CONCERNS:
Dylan Jones - broken ankle
Bill Downey - lost job
Hurricane victims
Pat Brown - cancer - exploring new treatment
Bolton's friend Buddy - lung and esophageal cancer
Linda Osborne - health issues
Family of 5 yr. old accidentally killed by truck / also truck driver
David Jones' friend Anne - kidney failure
New owners of Morning Starr Home
Jan Dodd - severe allergies
Isabel Waller's friend - brain tumor
Isabel Waller's mother - trying to live Christian life in China and
also has health difficulties
Jerri Phillips - nerve pain - surgery on Nov. 8
Bendig's neighbor - him surgery
Online prayer requests from Art
THANKSGIVINGS:
Chris & Lamar Bolton's 45th wedding anniversary
The many birthdays this week
Linnea Ignatius passed the Bar Exam
Marilyn McGee - successful surgery
Sherry Blackwood's friend Robin - found new job
---
News to Share?

Do you have an article to include in next week's bulletin or newsletter?

Email these to Suzanne Foster or call the church office.

office@mtcarmel-umc.org
5100 South Old Peachtree Road
Norcross, GA 30092
770-449-4498
www.mtcarmel-umc.org