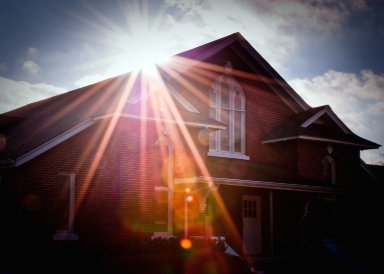 March 13, 2012

In this issue:
From Pastor Cyndi
Save the Date
Bible Exhibit
Lenten Dinner
Church Workday
Singles News
New Car for Pastor
Children's News
Family Promise
Preschool News
In Worship this week
Birthdays / Anniv.
Sunday's Prayers
NCM
Counseling Center
LENTEN DINNER
MARCH 14
6:00 PM
FELLOWSHIP HALL
LENTEN STUDY
MARCH 14
6:45 PM
FELLOWSHIP HALL

MT. CARMEL
PAVEMENT POUNDERS
MARCH 17
8:00 AM
TRADER JOE'S

MEN'S BREAKFAST
MARCH 18
8:00 AM
FELLOWSHIP HALL

ONE GREAT HOUR OF SHARING OFFERING
MARCH 18

COUNCIL ON MINISTRIES
MARCH 18
4:30 PM
RM 112/114

SINGLES TO RUBY TUESDAY'S
MARCH 19
6:00 PM

DAY CIRCLE
MARCH 20
10:30 AM
FELLOWSHIP HALL

QUEEN GLITTER TO PRESCHOOL
MARCH 21
10:00 AM
SANCTUARY

LENTEN DINNER
MARCH 21
6:00 PM
FELLOWSHIP HALL

LENTEN STUDY
MARCH 21
6:45 PM
FELLOWSHIP HALL
Birthdays this week:
Scott Ragon
Alston Minor
June Spruell
Penny Millar
Gene Anglin
Ollie Medlock
Joshua Carroll
Anniversaries this week:
Bob & Pat Pollock
Esa & Edie Ahola
Norcross Cooperative Ministry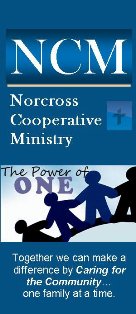 As one of the founding churches of NCM, we encourage your support as they assist those in need in our area.

For more information on NCM, see their facebook page at
www.facebook.com
/norcrosscm.
North Georgia Family Counseling Center

Family Wellness
through Counseling, Education and Research

Mt. Carmel proudly supports the North Georgia Family Counseling Center.
770-861-7317
www.ngfccumc.org
From the Pastor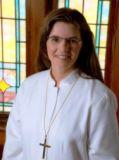 My original plan was to go to Las Vegas. My son Matt and I planned to run a half marathon there this weekend. It's flat—which is good when running long distances—and the course ends at Hoover Dam.
I reasoned that if I did not pass the Board of Ordained Ministry interviews, then spending the weekend away and with my family would be welcome solace. I would not have to answer questions about why I did not pass or about the ordination process. I could hide and address my hurts in private.

Yesterday, the Board of Ordained ministry asked, "what will you do if you do not pass?" I wish you had seen their faces when I answered that my original plan was to head to Vegas!

I also shared what I knew in my heart. I know God has called me to be a minister, I know that I am in the right place at my appointment (Mt Carmel), and I know that I am called to be a minister in The United Methodist Church. If I don't pass this year, I'll come back next year and try again.

Somewhere during the day, either in this answer or in discussions about preaching, prayer, theology, and self-discipline, the Board members recognized God's call on my life, voted "yes" and affirmed this call. I am thankful for this.

At the same time I grieve with and pray for those dear friends for whom I have seen God's call on their lives, yet who must wait for the Board's affirmation.

Despite earlier plans, I won't be going to Vegas. A few weeks ago I was frustrated by a hip injury that postponed the family trip and run with Matt. Now I find myself grateful for thwarted plans, glad that even an injury can lead to good ends. I'm glad I will be here with you this Sunday to celebrate together this milestone.

I'll see you on Sunday,
---
This Week's Lenten Dinner / Study:
Wednesday, March 14th
6:00 PM ~ Fellowship Hall

COST:
$6.00 ~ Adults / $3.00 ~ Children 12 and under
(family maximum of $20.00)

MENU:
baked spaghetti, lasagna, fruit salad, green salad, bread, drinks and desserts

(pb&j will be available for children)

Thank you to the Mt. Carmel United Methodist Women and all of the volunteers who make these dinners possible!

This week's study: Yertle the Turtle
---
From the Family Promise Task Force...

On Sunday, the Council on Ministries reviewed and approved Mount Carmel's participation as a host congregation for Family Promise of Gwinnett.

Our first guests will be with us July 8 - 15. This is an exciting and blessed time in the life of our church. We are grateful for everyone who has volunteered time, talent and treasure to make this ministry a reality. Together, we will help end homelessness in our community, one family at a time. We can't wait to work with you!

For more information about Family Promise, please go to:
http://www.familypromisegwinnett.org

Blessings and peace,
Ed, Lorrie, George, Marianne and Lila
---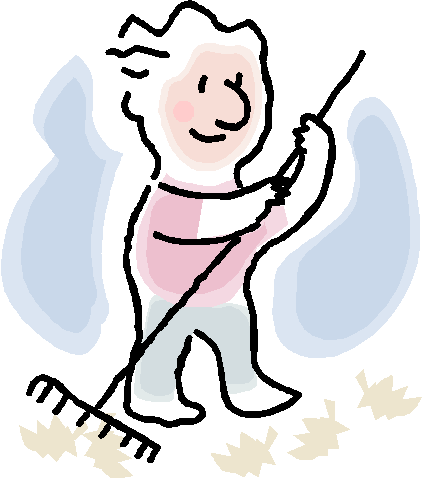 Church Workday Cancelled

Please remove the Church-Wide Workday from your calendar. It was planned for March 17th but will have to be rescheduled.
---
Singles News:

On Monday, March 19th the Singles Group will have dinner at Ruby Tuesdays on Peachtree Industrial Blvd. Meet at the restaurant at 6:00 pm or at the church at 5:30, if you prefer riding with someone. If you have not already told Marian or Jeanne that you are coming, please let the church know by Monday noon so we can give the restaurant a count. All singles are invited to participate.
---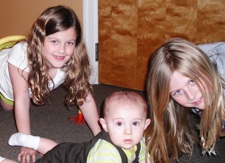 Children's Ministry News
The lesson for this Sunday is from Exodus 20:1-17, the story of the ten commandments. The focus for children is: God gives us the rules of how to treat God and how to help us get along with others. As a family, think about which commandment is the easiest to obey and which is the hardest.
Lenten Dinner Activity:
On Wednesday we will hear the story of Yertle the Turtle who really has the wrong idea about being king. We (the children) will make some turtles and have a turtle stacking contest. See you Wednesday.
Save the Date:
Easter Egg Hunt! Saturday, April 7 and 10:00 AM
Marian Long
Director of Children's Ministries
---
The Transformers Sunday school class plans to see the Passages Bible Exhibit. Everyone at Mt Carmel is welcome to join them:
Date: Saturday, March 31st
Time: Meet at the Exhibit at 1:00 PM
Place: 1201 Hammond Drive, NE, Atlanta , GA 30346
(Across from Perimeter Mall, 1 block north of I-285, below Marshalls )

Dinner: We will attend the exhibit from 1:00 to 6:00 PM (closing time), then go somewhere close by for dinner together.

If 15 or more people commit to going, we can get group ticket rates at $15.95 per person (for adults), saving $3.00 per ticket from the regular admission price of $18.95. There are children's activities and exhibits as well (children ages 6-18 $12.95 and ages five and under - free). If you would like to attend with the Transformers, please let Jacque Tapley know (jks1972@yahoo.com) by March 24th.

More information is available at: www.ExplorePassages.com.

---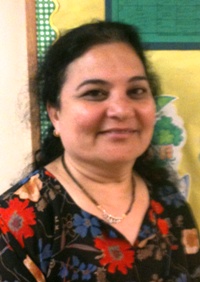 Meet Ms. Hema
"My name is Hema Chudasama and I have been teaching at Mt. Carmel for 15 years. I was born in India and traveled to the United States at the age of 22. Before I moved to Atlanta, I used to live in Winston-Salem, North Carolina for 10 years.

My husband and I have been married for 29 years. I have two sons and one daughter. My oldest son is 28 years old and in his third year of medical school. My 23 year old daughter is in her final year of pharmacy school. My youngest son, who is 15 years old, is a graduate of Mt. Carmel and currently a freshman at Duluth High.

I enjoy reading and knitting in my spare time. Every day, I look forward to seeing the smiles of the young children in my class. Their adorable laughter and youthfulness always brightens my day. I want to thank the parents for allowing me to spend time with them."

Miss Hema has been at the Preschool since the "olden days" when she was a Toddler teacher in one of the smallest rooms in our church. There she helped raise many children and has done so with her kindness, love, and joy. She makes Mt. Carmel the loving place it is and I love every day that I can work with her. Hema is a gift from God to all of us!

You all should have received information about our flower bulb fund raiser! We are trying this new idea this year and everything is done online. You just go to www.midlandfundraising.com and register your child, then send everyone you know an email and they can order and have the bulbs shipped to their homes! The log-in number for our Preschool is S167773. We began yesterday and will run for two weeks. I hope the church becomes involved, too. If you don't have a child you know at the Preschool, just put in Nora Ignatius and you can order using her name!

We also have bunnies for Easter along with candy covered almonds! They will be here soon and we hope everyone purchases some for their Easter baskets! The bunnies will be in the hallway as soon as they arrive and you don't have to order and wait for them! Easy as pie!

Queen Glitter visits next week on Wednesday at 10:00 in the sanctuary! Please mark your calendars to be here to listen to our favorite royalty!
---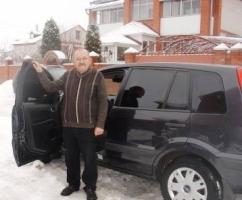 A New Car for Russian Pastor Igor Volovodov!

From our District Superintendent, Dr. Ed Tomlinson:

Dear Pastors and Lay Leaders:

I am happy to report to you that Igor Volovodov has purchased the car for which the churches in this district raised money. Attached is a photo of Igor getting in his new Ford Fusion. Excerpts from his note to me are as follows:

"Dear Ed, This week I bought a car and yesterday I received the documents on it. It is a Ford Fusion made in Germany. It is a classical model with an air-conditioner and all the necessary functions. I am very happy and grateful to the people who raised money for this. This is a great blessing for my ministry. I tried to make rational use of the money you sent. I gave a tithe to the church, $2,000 to the family orphanage Ertile, and $4,000 will be used on a mission. I have sent a photo for the people who collected the money to see it. Please thank them! Once again, thank you again for this wonderful gift for me. I will inform you of what we do. Blessings, Brother Igor"

Whenever I read a note from Igor, I am taken by his complete commitment to his ministry. We sent him over $25,000 for the car and he stretched it into the purchase of the car, the gift of the tithe, more money to complete the orphanage at Ertile, and even more to be used in his work in opening missions.

I am amazed over and over again how the financial gifts we make to the Black Soil District are multiplied beyond our wildest expectations. Indeed, I say thank you and pray God's blessings on all of you who participated in this effort.

Sincerely,
Dr. Ed Tomlinson
Atlanta Roswell District Superintendent
---
Please join with others in our church family in praying the thanksgivings and intercessions named in worship last Sunday and during the week:
CONCERNS:
Leonard Siviero - hospitalized
Anita & Lamar Andrews
Gene & Linda Anglin
J.W. & Ann Rikard
Carol Jamieson's friend Jane
Baby Andrew - still having breathing issues
Bobby Smith's friend Stacy - possible cancer
THANKSGIVINGS:
Jerri Phillips - successful heart catheterization
Hinson's and Posey's wedding anniversaries
---
News to Share?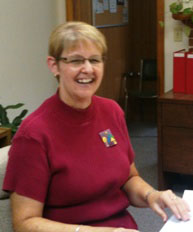 Do you have an article to include in next week's bulletin or newsletter?

Email these to Suzanne Foster or call the church office.
office@mtcarmel-umc.org
5100 South Old Peachtree Road
Norcross, GA 30092
770-449-4498
www.mtcarmel-umc.org