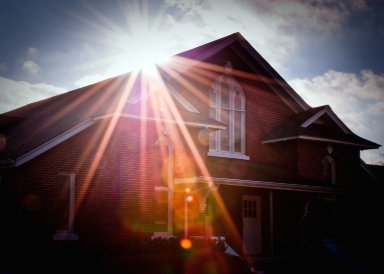 March 5, 2013
In this issue:
From the Pastor
Time Change
Lenten Dinner
Youth News
Children's News
Artwork Needed
Easter Lilies
Dinner Theatre
Preschool News
Chili Cook-Off
Relay for Life
Habitat Build
Sunday's Prayers
Save the Date
In Worship this week
Birthdays / Anniv.
NCM
Counseling Center
Save the Date...
QUEEN GLITTER TO PRESCHOOL


MARCH 6 - 10:00 AM
SANCTUARY



LENTEN DINNER / WORKSHOP


MARCH 6 - 6:00 PM
FELLOWSHIP HALL



YOUTH REHEARSAL


MARCH 6 - 7:00 PM
FELLOWSHIP HALL



ADULT CHOIR


MARCH 6 - 7:00 PM
CHOIR ROOM



WEDNESDAY NIGHT STUDY


MARCH 6 - 7:00 PM
RM 112/114



YOUTH DINNER THEATRE


MARCH 8 & 9 - 7:00 PM
FELLOWSHIP HALL



PAVEMENT POUNDERS

RUN - MEET AT CHURCH
MARCH 9 - 8:00 AM



DAYLIGHT SAVING TIME BEGINS - SET CLOCKS UP ONE HOUR


MARCH 10



TRUSTEE MTG.


MARCH 10 - 6:00 PM
HOPE HOUSE



PRESCHOOL CLOSED


MARCH 11



STUDY OF LUKE


MARCH 11 - 7:00 PM
HOPE HOUSE



BROWN BAG STUDY


MARCH 12 - 11:30 AM
HOPE HOUSE



LENTEN DINNER/ WORKSHOP


MARCH 13 - 6:00 PM
FELLOWSHIP HALL



CHURCH WORKDAY


MARCH 16 - 9:00 AM



CHILI COOK-OFF AT IGNATIUS HOME


MARCH 16 - 7:00 PM



MEN'S BREAKFAST


MARCH 17 - 8:00 AM
FELLOWSHIP HALL



DAY CIRCLE


MARCH 19 - 10:30 AM
FELLOWSHIP HALL



PALM SUNDAY


MARCH 24



NIGHT CIRCLE


MARCH 25 - 6:30 PM
FELLOWSHIP HALL



STATIONS OF THE CROSS


MARCH 28 - 30



MAUNDY THURSDAY WORSHIP


MARCH 28 - 7:00 AM
SANCTUARY



GOOD FRIDAY WORSHIP


MARCH 29 - 12:00 PM
SANCTUARY



GOOD FRIDAY LUNCH


MARCH 29
11:30 AM & 12:30 PM
FELLOWSHIP HALL



EASTER EGG HUNT


MARCH 30 - 10:00 AM
FELLOWSHIP HALL



EASTER SERVICES


MARCH 31
SUNRISE - 7:00 AM
BREAKFAST - 7:30 AM
REGULAR SERVICES AT 8:30, 9:30 AND 11:00
Birthdays this week:
Sarita Stark
Steve Riviere
Carl Howard
Anniversaries this week:
Bill & Susan Posey
Kevin & Kelly Hinson
North Georgia Family Counseling Center

Family Wellness
through Counseling, Education and Research

Mt. Carmel proudly supports the North Georgia Family Counseling Center.
678-242-9355
ngfccumc@gmail.com
www.ngfccumc.org
Norcross Cooperative Ministry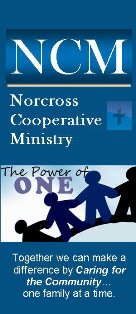 As one of the founding churches of NCM, we encourage your support assisting those in need in our area.

For more information on NCM, see their facebook page.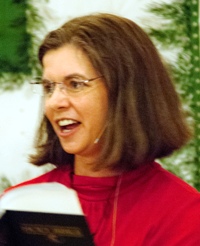 Not long ago I divided the list of church members and visitors into days of the week, and began a Lenten practice of praying for all of us by name. Unless someone has specific prayer requests, I say for them the prayer Paul wrote to the church in Ephesus (Ephesians 3:16-19).

I would never share a prayer request—or any other conversation—given in confidence. However, I will say that there has been a pattern to the prayer requests that have been shared with me. Over and over I have heard the request, ask God to help me forgive <<insert name here>>.

It's hard to forgive another person, isn't it?

In his book on prayer, Richard Foster describes forgiveness as "when we forgive, the offense no longer controls our behavior."

It's hard to reach the point in which I let go rather than focus on what he said or she did. It takes time and effort to let go rather than cling to the hurt. At times I think that I am over an injury and have forgiven, and then resentment suddenly appears again. Forgiveness can be a long work.

The path to forgiveness—truth telling, mercy, compassion—can seem impossible.

Perhaps that's why Jesus includes this in the Lord's prayer after the request "give us our daily bread." We can trust that God cares about our basic needs. One of these basic needs is help in forgiving those who have broken our hearts.

Don't stop with the bread; God, help us forgive.

I'll see you this Sunday, when together we'll pray about forgiveness.

Pastor Cyndi
---
Time Change this Weekend!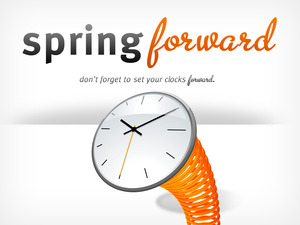 ---
Wednesday Lenten Dinners and Study

Mark your calendars for Lenten dinners at 6:00 p.m. each Wednesday through March 20th.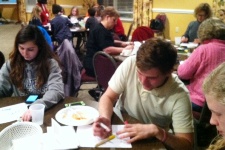 After dinner Pastor Cyndi leads a study for all ages together. This week we will pray with words--writing and journaling our prayers. Dinner and study end by 7:00 p.m.
Invite a friend to join us each Wednesday!
Dinner menu for March 6th:
baked spaghetti, lasagna, eggplant parmesan
pb&j
fresh green salad
cool fruit salad
rolls / garlic bread
assorted desserts
tea & lemonade

Adults: $6.00 / Children 12 & under: $3.00 / Family Max: $20.00
Proceeds benefit the Mt. Carmel United Methodist Women's Missions.
---
Dinner Theatre tickets are still available! We invite everybody to come out, enjoy the show & dinner, and support the Youth Summer Mission Trip!

On Sunday, March 10th, Youth will begin at 3:00 p.m. All youth are encouraged to attend as we will strike the set and the more hands, the better! That will be all for the evening; hopefully youth can go home and relax or catch up on homework : )

Kaylen Short
Director of Youth
---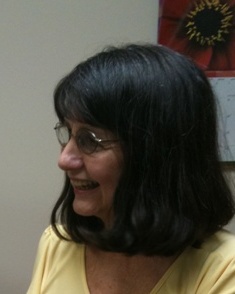 Children's Ministry News:
Sunday School:
The lesson this week is the familiar story of the Prodigal Son, from Luke 15:1-3, 11-32. The children's focus is that God still loves us, even when we do things that are wrong, just like our own fathers do. Talk together about how you would feel as the younger brother in the story, the older brother.

And don't forget the time change. SPRING FORWARD!

Children Sing: March 24
The children will sing for both services on Palm Sunday, March 24. We will practice with John Waller accompanying us this Sunday in the Fellowship Hall, right after the children's sermon, before we go downstairs.

Lenten Dinner:
Wednesday, March 5 at 6:00 pm
This week we will be praying with words, as in writing your prayers down in a journal. Everyone will get a journal to take home. You will have an opportunity to decorate your journal before Pastor Cyndi begins her message.



Easter Egg Hunt:
March 30 at 10:00 am
Invite your friends and neighbors to come to Mt. Carmel's Egg Hunt on Saturday morning. In addition to hunting eggs, there will be food, crafts, games and the Stations of the Cross. Bring flowers to help decorate our flower cross for Easter Sunday too!
Marian Long
Director of Children's Ministries
---
Artwork Needed

Stations of the Cross will be a part of Mt. Carmel's Holy Week observance again this year and artwork is needed. If you have a piece of artwork, or would like to create one to be included, please see Barbara Cooper or contact the church office. Stations of the Cross will be open March 28 – 30 in the foyer and sanctuary.
---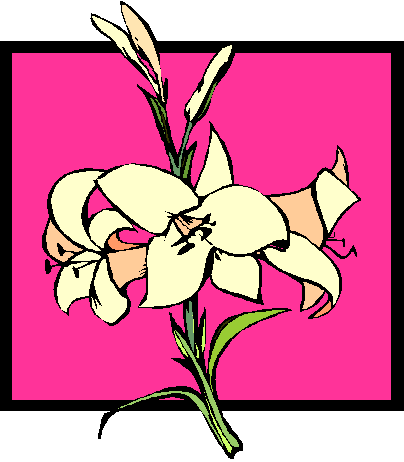 Easter Lilies

The UMW will once again be placing lilies in the sanctuary in memory or honor of our loved ones this Easter. Watch for order forms in Sunday bulletins, or contact the church office to order a lily.
---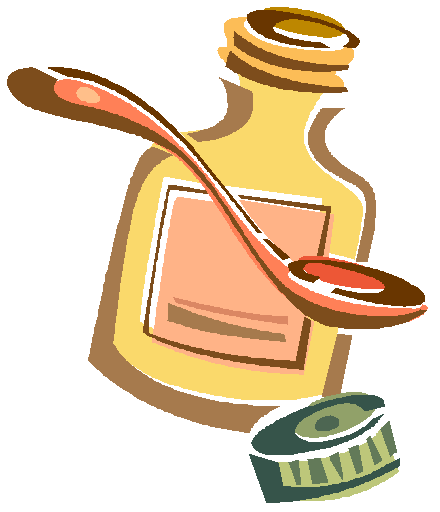 Youth Dinner Theatre:
March 8 and 9

Find the cure for whatever ails you at the Mt. Carmel Youth Dinner Theatre production of IS THERE A DOCTOR IN THE HOUSE? by Tim Kelly.

If you have preordered tickets, please pick-up at the Wednesday night dinner or in the church office.

Performances are at 7:00 pm on Fri., March 8, and Sat., March 9. Tickets are $20.00 for adults, $15.00 for students, and $10.00 for children 5 – 10. (Childcare is provided for children five and under with dinner: $3.00) Tickets are available at the sales table on Sunday, or at the church office at office@mtcarmel-umc.org or (770) 449-4498.

Seating is limited, so please order your tickets today! And remember – laughter IS the best medicine!

IS THERE A DOCTOR IN THE HOUSE? is produced by special permission with Contemporary Drama Service, Meriwether Publishing Ltd.
---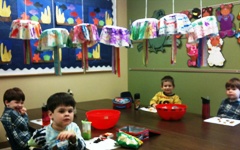 Preschool News
Dear Friends,

Wow, it's March already! How could that have happened? We were just in the heat of dinosaurs, then flew into Valentine's Day, and now we are under water (as you can see in the photo of us sitting on the sea bottom having lunch under jellyfish!) Speaking of flying, Queen Glitter is landing at Hartsfield/Jackson on Wednesday around 9:00, and will rent a car to be here at 10:00 in the sanctuary. We know it will be a wonderful morning full of stories and audience participation. If you are not normally here on Wednesdays, come on in anyway and be a part of the fun. We will have sanctuary as usual, but will really be waiting for the Queen's arrival. Why don't you make a special effort to be with us?

Please remember we have no school on Monday, March 11, but will be back in the saddle on Tuesday. After that we will have business as usual until Thursday, March 28 at 12:00 when all our dads, granddads, uncles, boy cousins, and male friends are invited to escort our students to lunch, a walk through the Stations of the Cross, then on to the Easter egg hunt. If your child does not have a male escort (ha!) please let me know and I will ask one of our gentlemen friends who wait in the wings to act as dates. Please let me know ASAP so our volunteers can arrange their lunch schedules. Please understand that this is for men only. This is our answer to Father's Day since we are not in session in June and want to honor the big boys in our lives! Moms and female friends, you have a special time in May when we celebrate Mother's Day! This is not done to be exclusive of women; this is done to celebrate our guys.

Remember to check our Facebook page and "share" us! Also, the Mt. Carmel UMC website is fabulous and can be found at www.mtcarmel-umc.org. You are invited by me personally to be a part of the church and to join us for Easter!

In joy and love,
Lorrie
---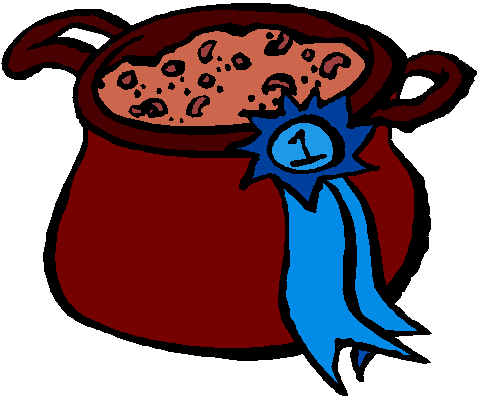 Chili Cook-Off

It's almost time for the Annual Mt. Carmel Chili Cook-Off! On Saturday, March 16th, Pekka and Lorrie Ignatius have invited us to their home for a fun evening of friendly competition! Everyone who would like to compete should bring a pot of their very best chili! Beef, venison, veggie, whatever! You can even give it a name if you'd like to!

Then everyone will enjoy the "taste-testing" before the grand prize winner is announced!

Those who don't want to bring chili are asked to contact Lorrie to sign up for side dishes and desserts.

Please RSVP to Lorrie or the church office because you won't want to miss this fun night!
---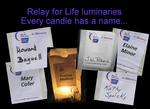 Attention Golf Fans!
Support Relay for Life!

The Greater Gwinnett Championship Golf Tournament is coming up on April 15 - 20 at Sugarloaf Golf & Country Club in Duluth. If you plan to attend, you can purchase a one day pass or a weekly badge through a Mt. Carmel Relay for Life team member and half of the purchase price will go to support The American Cancer Society!

Anyone interested should please purchase online at www.rentgwinnettcenter.com/ggctickets. You'll just need our team name, Mt. Carmel UMC, and the Team member's name who you wish to support. Or contact any of our Relay for Life team members, or the church office for more information.

Thank you, as always, for your support!
The Mt. Carmel Relay for Life Team
---

Habitat Build Coming Our Way!

Thank you to everyone who has signed up to represent Mt. Carmel on our Habitat build dates!

We filled both our dates during the first week after the annoucement! We then requested and were given 5 more slots for the April 13 date and only 3 of those openings are left.

To reserve one of the final April 13 spaces, please contact office@mtcarmel-umc or 770-449-4498.
---
Please join with others in our church family in praying this week:

CONCERNS:
Mary Rezzuto - recent surgery went well, please continue to pray for her
Paul Bendig - heart surgery this week
Gwen Lansing - Aunt Gloria's surgery this week
Bill Chappell - lesions on the eye
Ellie Grogan's teacher - hip replacement
Tim Sawinski's sister - burn after fall
Cheryl Martin's coworker - cancer
Leslie Smith's grandfather - recovering
Youth Dinner Theatre this weekend
THANKSGIVINGS:
Neil Odom has returned after recent illnes
Carol Jamieson's sister visiting from Canda
Bill Posey is recovering well from his fall
Preschool boy with leukemia had good test results
Andrew Spiller's first birthday
Sam Tapley - worship was a special holy moent
Jacque Tapley - neighbor Emmett has married
Youth have worked hard in practices
---
News to Share?
Do you have an article to include in next week's bulletin or newsletter?

Email these to Suzanne Foster or call the church office.

office@mtcarmel-umc.org
5100 South Old Peachtree Road
Norcross, GA 30092
770-449-4498
www.mtcarmel-umc.org