In the Newsletter this Week:
From Rev. Michael
Testimonial: Vicki Walden
Food Drive Month for NCM: PB & J
Kid's Corner - Fall Festival: Oct.22
Cemetery Committee Forming
Youth News
Floral Arranger Needed
UMW Sunday: October 29
Women's Book Club: November 4
All Saints Sunday: November 5
Prayers / Thanksgivings
Ways to Make a Donation
---
From Reverend Michael ...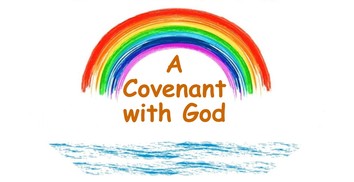 Dear Brothers and Sisters in Christ,
Our "Look for the Rainbow Stewardship Campaign where Hope is found and Dreams come True" at Mt. Carmel UMC is coming to a close.
Stewardship is acting on the belief that God is the owner and giver of all things, and that we have the opportunity to manage and share the gifts that God has given us. We have been learning, meditating, and praying about the importance of and financial need for Mt. Carmel's presence in the community these last few weeks. This has been, and is, a wonderful growth experience for the entire church.
However, there is a difference between knowing about stewardship and participating in stewardship as a way of life. Jesus asks us to not only hear, but to do. We are called to be persons of action and commitment. We are being given the opportunity to put stewardship into action through our Covenant Commitment. The Covenant Commitment asks us to consider what gifts we would be willing to invest in our church for the work of Christ among us.
Some of you have already sent in your Covenant Commitment cards and for that we send you heartfelt thanks. However, some of you are not used to making this kind of covenant commitment. We hope that this year will be different and we want to encourage you to prayerfully consider making a financial commitment towards the mission and ministry of MCUMC. Remember also, that the only way that any one of us can make a faithful decision as to how God would use us is to pray. So, as you consider your commitment to ministry through MCUMC, please pray: Lord, what do you want to do through me to accomplish your will for your Church?
The financial need of our church is great as we are trying to stretch and grow in our reach and impact for Christ in our community. Your Covenant Commitment is vital to this effort.
I personally thank you for your steadfast generosity and volunteer support of our beloved church's mission and ministry to a lost and lonely world. I promise we will be Good Stewards of the gifts you share.
Partners in Christ,
---
Member Testimonial: Vicki Walden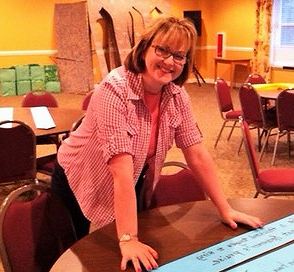 While attending worship on a regular basis has been a wonderful spiritual experience during my years at Mt Carmel, I have found that participating on committees and joining small groups is the best way to donate one's time and gifts; and critical to understanding why stewardship is vital to our church. These opportunities also allow us to get to know each other and experience Christian fellowship in a more relaxed atmosphere, often more difficult in larger venues.
When I first returned to active membership about 8 years ago, I joined United Methodist Women, became involved with the Worship Committee and participated in Bible Study. As relationships developed, I also began to understand more about how church committees worked and their importance in supporting our congregation, the church and the community. As time passed and I became more involved in leadership roles, to include chairing the Staff Parish Relations Committee, I became more informed about church operations to include the church's budget and financial obligations.
About 5 years ago, Chris Bolton and I organized a new small group, the Women's Book Club, which has been an inspirational fellowship opportunity for long-time and newer church members. In fact, almost half of our current regular attendees have been attending Mt. Carmel less than 5 years.
Today, you may also see me or hear me or from me as an Usher or Scripture Reader at 11:00 service, helping with the Sweet Shop at the semi-annual BBQ, reporting as SPRC Chair, or writing notes to 2nd time visitors as a member of the Connect Team.
We are all stewards here at Mt. Carmel, as by definition, are entrusted to care for this church. Some may be able to give of their time, others their talents, still others their monetary gifts; and some in multiple ways. Please pray for our wonderful church now and always for God to lead each steward of Mt. Carmel to open their hearts and minds in support of and in love of this church, its people, our community and the world.
---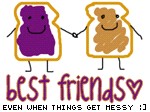 Norcross Cooperative Ministry Needs Our Help in October!
October is one of Mt. Carmel's two food drive months for the Norcross Cooperative Ministry.
This time it's all about peanut butter and jelly. Please bring your donations (in plastic jars or bottles, please) to the NCM display or tub in the church foyer.
Monetary donations are always welcomed too - just make your check out to Mt. Carmel and mark it for NCM.
Thank you for helping those in need in our community.
---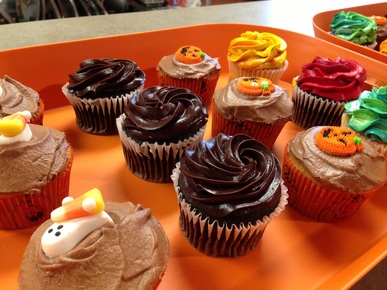 Fall Festival!
October 22
4:00 - 6:00 PM
Calling all Trunkers ... and other Fall Festival Volunteers!
Fall Festival is less then two weeks away, and we need more Trunkers for our event! Festival is scheduled for Sunday October 22 from 4 to 6 pm. We will have a hay ride, haunted mansion (hosted by the Youth Group), bounce house, hotdog supper, and trunk n treat (with best trunk and best adult/kid costume contests).
So far, we have 6 folks signed up as Trunkers. Come join in the fun by decorating your car! This year, we are going to add a 'LAST MINUTE TRUNK' option, where you can show up at 3 pm and decorate your vehicle with halloween supplies that we will have available at Mt Carmel for your use when you arrive. We will also select the best last minute trunk during the Best Trunk contest.
We also need volunteers to help with set up, traffic control, the hayride, and take down. Please RSVP to
lraymer.mtcarmel@gmail.com
, or leave a message with Suzanne in the church office.
See you Sunday!
Leslie and the Children's Ministry team
---
Cemetery Committee Forming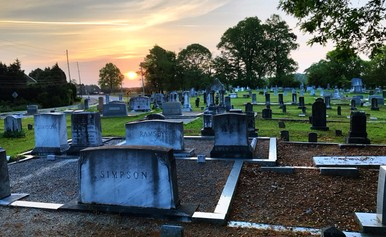 Did you know that Mt. Carmel's cemetery is one of the oldest in the Atlanta area? Did you know that twenty seven Civil War soldiers are buried here. Did you know that the oldest named person buried at Mt. Carmel was born in 1725? Did you know that there are Creek Indians buried here that predate that?
Yes, our cemetery is a treasure filled with history and family who laid the foundation for what we know and experience as Mt. Carmel United Methodist Church.
It takes much time and resources to keep this "hallowed ground" up, and the future will see an increase in this expense. This is something we need to think about and plan for. So, would you be willing to participate in a committee to formulate a plan to make the future upkeep of our cemetery a joy and not a burden? All ideas will be welcome.
---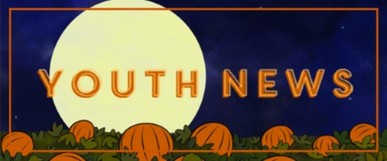 There will not be a regular Youth program this Sunday due to the Fall Festival from 4:00 - 6:00 p.m. All Youth are encouraged to attend!
Regular Youth Dinner and Program begins on Sunday evenings with dinner at 5:15 in the downstairs youth hall, followed by programming, fun and worship until 7:20.
For more information, see the Youth Newsletter
HERE
, or contact Youth Director
Emily Thompson
.
---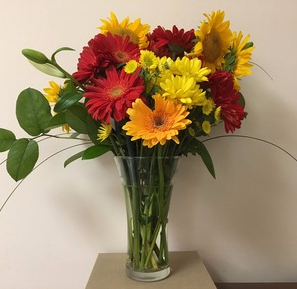 Floral Arranger Needed
In past years we have been blessed with several talented people who take turns arranging the flowers in the sanctuary each week and they are all VERY much appreciated!
Unfortunately one of them will be stepping down soon - after serving in this position for 8 years!! (Thank you!) We also have times when we need a back-up arranger to fill in when others need a Sunday or two off.
If you have the ability and an interest in helping with this ministry, please contact the church office. Arrangements don't have to be in any particular style - just something to glorify God in our worship services!
---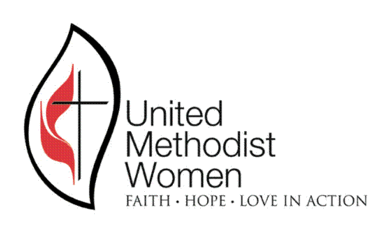 UMW Sunday -
Combined Service
Mark your calendars for Sunday, October 29th when the women of our church will lead the worship service at 10:30 a.m.
Our guest speaker will be Raven Hinson, speaking about her recent trip to Africa. Thank you Raven!
---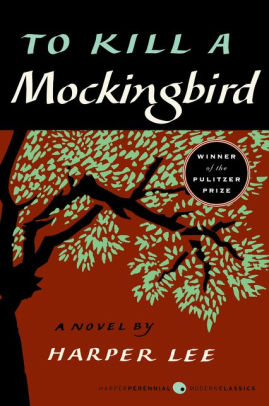 Women's Book Club
The next meeting of the Mt. Carmel
Women's Book Club will be on
Saturday, November 4th and we'll meet at the Park Springs Community in Stone Mountain with our friend Barbara Cooper!
We'll meet at the church to carpool at 10:00 a.m., then gather at Barbara's home for our Book Discussion at about 11:00.
Afterwards we'll join Barbara for lunch a the facility's dining room. Barbara will make our reservation, and since they have a "no cash" policy, she will pick up the tab, with each of us reimbursing her $12 by cash or check. Please RSVP by Friday morning, November 4.
This month's book is, To Kill a Mockingbird, by Harper Lee.
---
All Saints Sunday: November 5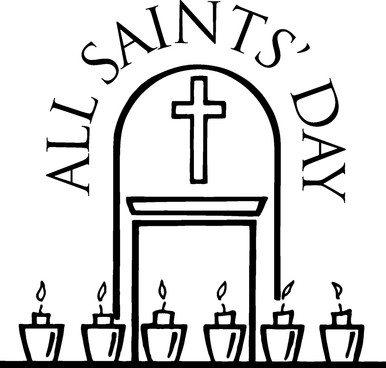 On All Saints Sunday during the worship service we will read the names and light a candle in memory of our loved ones who have died during the PAST TWELVE MONTHS.
Families of those remembered are invited to take the candle with them at the end of the service.
The names to be read MUST BE SUBMITTED TO THE CHURCH OFFICE. No name will be included in the service without being explicitly sponsored by someone in the congregation. In this way, we respect the privacy of those who wish it, while we celebrate the lives of those who have gone before us.
Please use the space provided on the back of the Connect Card in your Sunday bulletins to submit names, or get them to the church office (770-449-4498 or office@mtcarmel-umc.org) BY WEDNESDAY, NOVEMBER 1.
---
Church Concerns and Thanksgivings
Prayers
Julie Jones: Those suffering from depression
Weathers: Reather – healing from long infection
Ellen Berlage: friend Gail from Marietta – breast surgery
Karen & Michael Martin – Karen recovering from surgery
Sherry Blackwood's mother – cataract surgery on Thursday
Carl Garner – leg infection
Thanksgivings
Successful Charge Conference on 10/15
Roy Pakalapati's birthday
Jacque Tapley's birthday
William & Gail Bolton's 40th anniversary on Thursday
---
Ways to Make a Donation Electronically
Thank you for your support of Mt. Carmel!
There are many ways to give: You may use a Debit Card, Credit Card, or PayPal, o
r you may make
an automatic electronic funds transfer on a
one-time or recurring basis.
Click
HERE
to give electronically.