News this week:
This Sunday is a combined worship service at 10:30 AM

Youth will lead and share experiences from their summer mission trip
Lunch supports Children's Ministries: salads, quesadilla bar, brownies and ice cream

Children

Wacky Wednesday: July 31 is Mission Impossible
This week in Sunday School
Blessing of the Backpacks this Sunday
Promotion Sunday
Your child's art on the worship bulletin!

Youth

Youth Practice on Thursday & Saturday

Pool Party on Sunday at 4 pm

Book Club Discussing Help, Thanks, Wow this Friday

Workshop this Saturday on growing as a disciple

Fall yard sale will support Norcross Co-op
---
Combined Worship Service This Sunday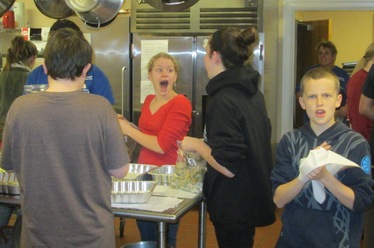 Join us for one service at 10:30 this Sunday, August 4, as your youth lead in song and scripture. They will share experiences from their summer mission trip, serve Holy Communion, and help bless the backpacks.
---
Youth Practice
All youth who will be singing on Youth Sunday should plan to attend practice on Thursday night, August 1st, at 7:00 p.m. in the sanctuary.
All youth who have any part in the service on Youth Sunday should attend practice on Saturday, August 3rd at 10:00 AM in the sanctuary.

---
Bring Your Backpacks!
Bring your backpacks this Sunday to worship and be part of Mount Carmel's annual Blessing of the Backpacks. Get ready for the new school year knowing that Mount Carmel is praying for you and that God will be with you at school.
---
Fellowship Lunch this Sunday!
Enjoy lunch with your friends while supporting our Children's Ministry program after church this Sunday, August 4th!
The Children's Ministry Department will provide salads, a quesadilla bar, brownies and ice cream ... Yum!

---
Children's Ministries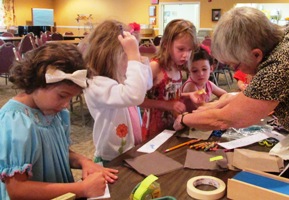 Sunday School:
It is blessing of the backpacks and youth Sunday, so be sure to bring your backpack for a special blessing for the start of school.
After the children's sermon, the little ones can go to the nursery, but older children can either stay in church or help with the preparations for the lunch sponsored by Children's Ministry. Don't forget your salad.
Promotion Sunday: August 11
Children entering 3rd grade and older will receive their Bibles from Mt. Carmel, and then we will gather in the Fellowship Hall for a little Christmas in August to pack boxes for Operation Christmas Child.
We will start our new Sunday School series on August 25th.
Your Child's Art on Bulletin Covers
We are searching for children who would like to share their talent for drawing by providing pictures of scripture stories for our fall bulletin covers.
If your child would be willing to share their drawing, please contact Marian Long (children@mtcarmel-umc.org) or Pastor Cyndi (pastor@mtcarmel-umc.org). All drawings are due on September 1st.
Conference on Ministry with Children
Last week, I had the wonderful opportunity to go to Greenville, SC to attend the United Methodist Church's Conference on Ministry with Children, a special conference for people engaged in ministry with children. With speakers, workshop leaders and participants from all over, I got to experience learning and sharing as we focused on the fact that children are at the heart of church revitalization and an integral part of "making disciples for Jesus Christ for the transformation of the world."
The workshops I attended were hands-on, inspiring and so relevant to involving children and their families in faith building. Some of the workshops I attended included: Praying with Beads with Children, Family Faith Fun, Children's Ministry in Small Churches, Conversations on Holy Listening and Spiritual Lives of Children.
One theme, which was repeated several times, was that we are failing to provide the firm foundation of faith for children, with the threat of ecumenicalism and the pressure to be less Christian. Christian education is being cut back in seminaries and in our churches.
There were worship services with inspiring speakers and wonderful music provided by children in the Greenville area.
Like most conferences, some of the best learning comes from meeting and sharing with people who do the same type of work that you do. I thank the SPR committee for giving me the opportunity to attend. And everyone should take the two and one half hour drive to downtown Greenville, SC. It is a beautiful, walkable, artsy city with tons of restaurants and unique shops.
Marian Long
Director of Children's Ministries
770-449-4498
http://mtcarmel-umc.org/#/children
---
Youth Pool Party This Sunday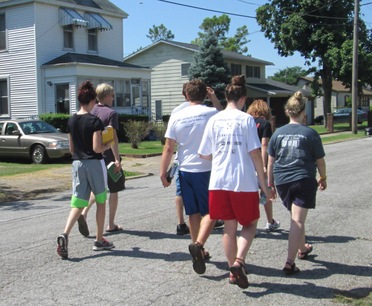 Join the fun at this Sunday's end-of-summer pool party. We'll meet at the Bell home at 4 pm for fun and food.
Everyone should bring their swimsuit and towel, along with your usual dinner money.
---
Book club meets this Friday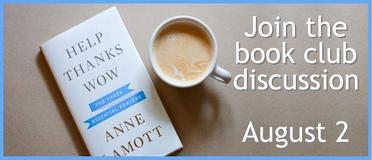 Join us Friday August 2 at 7 pm as we discuss
Help, Thanks, Wow
by Anne Lamott. We will meet at Barbara Cooper's home.
Mt Carmel Book Club
---
Visit to Moonshine Distillery on August 10th
The Mt. Carmel United Methodist Men's Club will visit the Dawsonville Moonshine Distillery and Georgia Racing Hall of Fame on Saturday, August 10, 2013. A tour of the distillery will be given by chief distiller, Dwight Bearden.
Everyone interested is welcome to join the group. We will meet at Mt. Carmel at 1:00 p.m.
Contact Carl Garner with any questions.
---
Do you know this person?
He will be visiting Mt. Carmel soon!

First hint: When he first moved to Norcross, he left the suburbs for "the country." Here he learned to hunt and fish.
Second hint:
He was friends with Billy Grogan. Billy's family gave him his first experience milking a cow!
---
Fellowship Golf Outing - August 24
Everyone is welcome to play in the Fellowship Golf Outing at River Pines Golf Club on Saturday, August 24th.
Tee time will be between 9:00 and 10:00 AM.
Please contact Neil Odom if you'd like to play in this fun event! nonojo413@gmail.com or
---
Strikes for Jesus ... Fun, Fun, Fu
n!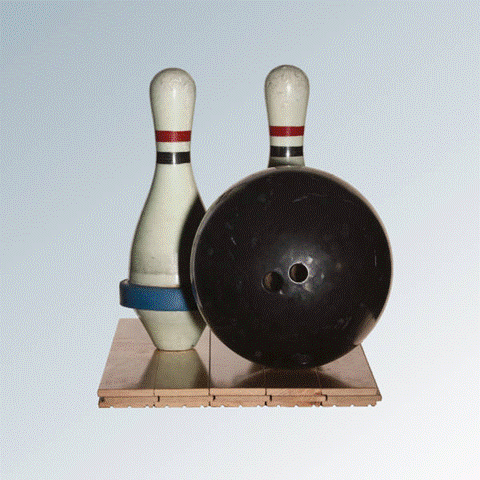 Our next fun bowling event will be on Saturda
y, August 31st at 10:00 AM at Spalding Bowling Lanes.
Pekka gave me a gentle reminder that he is the current champion ... affirming that GOD DOES WO
RK IN MYSTERIOUS WAYS!
Everyone is welcome - contact Neil Odom to sign up.
nonojo413@gmail.com
or (770) 827-2122
---

Yard Sale for NCM - September 21
Mark your calendars!
On September 21st, the Transformer Sunday school class is coordinating a church-wide garage sale on the front lawn of the church (or Fellowship Hall in case of rain). All proceeds from the garage sale will benefit Norcross Cooperative Ministry's Restoring Hope program.
What is "Restoring Hope!"?
The Norcross Cooperative Ministry will work closely with a minimum of 100 families over the next five years to help them break the cycle of poverty and return to a productive lifestyle. These clients will receive expanded services, such as housing assistance, education programs, money management and employment preparation.
NCM will also increase food distribution and emergency housing and begin to provide non-food items to families in need. Food bags distributed by NCM currently have about a four or five day food supply. NCM would like to give a week's worth of food.
How YOU can help…
You can volunteer to help with the actual garage sale by helping us set-up or sell the donated items. We will have a sign-up sheet closer to the event for you to indicate how you can help. Also, start thinking about items you can donate to the garage sale. Bring these items to the Fellowship Hall beginning September 16th. If you have large items that you need picked up, please contact Sam Tapley at 770/833-0091 (e-mail spt404@hotmail.com) or Ed McDonald at 678/983-5588 (e-mail edmacmo@gmail.com).
We hope you will also come out and shop with us on September 21st.
We will also be selling hot dogs, chips, drinks and baked goods. If you can provide any of these items, you can indicate that on the sign-up sheet. Proceeds from all food sales will benefit the Mt. Carmel UMC general operating fund.
At our last garage sale, we made enough money to build four houses for families in Nicaragua! It is exciting to be able to do something that truly transforms lives and to help those in need in our immediate area.
We sincerely thank you for your support in the past, and hope you will support this church-wide effort in some way on September 21st.

---
Deep and Wide Discipleship
What does it mean to really "go deep" in your faith, in your relationships, and in your life?
Church leaders are invited to a workshop led by Dr. Leonard Sweet, a distinguished professor, evangelist, United Methodist minister, and author of many inspiring books including
The Gospel According to Starbucks
and
Nudge: Awakening Each Other to the God Who's Already There
.
The cost for the workshop is $25 per person and advanced registration is required. Check-in will begin at 8:30 am and the workshop will run from 9-11:30 am on Saturday August 3 at Duluth First UMC.
Register here
.
---
Prayers and Thanksgivings
Please join with others in our church family in praying our concerns and thanksgivings this week.
Concerns
Linda Anglin's friend Anne - in hospice care

Jay & Morgan Nichelson - niece now living with them

Family Promise families - job interviews

Tara who had surgery for stage 4 brain tumor (Ragons)

Laraine Downey - hurt her back

Laraine's son Eric - moving to Annapolis, MD

Pat - in hospice care (friend of Baileys & Tapleys)

Hernandez family - death of mother

Phillip Talbert - job

Steve & Donna Riviere - moving to Mississippi for a year

Jeanne Manget - root canal

Dan Bailey's mother Sheila - pain of neuropathy

Gene & Mary Rezzuto - Gene in rehab

Lane Shutt's cousin Sara - rare form of cancer

Lane's mother Polly - pain of slow-healing leg wound

Lori Anderson's friend Laurell - kidney transplant

Steve Rogers - heart catherterization / stint on Thursday
Thanksgivings
Cindy Jones feeling better - back in church

Craig German's niece - received doctorate - first in family

Christine Werdebaugh's birthday - family visiting

Special music by Heather Ayer & Bob Jones

Weathers' and McGee's wedding anniversaries

Cary, guest singer in choir - friend of Hal Crawford

Birth of Henry Nishimuta - son of Diana & James / grandson of Dan & Anne Bailey