Foresight Summer Newsletter 2014

Hello Colleague,

This newsletter is largely dedicated to the Internet of Things (IoT), an area with great opportunities for future monetization of intellectual property. As IoT infrastructure and vertical markets are shaping up, new business models related to data monetization are employed by industry leaders such as GE (as discussed in IAM IP Valuation Column below). In this newsletter, we also highlight our upcoming LES Les Nouvelles paper, to be published in September, which includes specific examples of value creation opportunities in the IoT ecosystem. As we continue to explore this topic through various projects and initiatives, we are also organizing an IoT panel of experts at the upcoming LES Annual Meeting in October in San Francisco. We welcome your thoughts and comments on these various papers and events.
Newsletter Highlights:
Internet of Things: Moving Toward a Connected World Paper

Trends in Startup Valuations for Angel Investors

Highlights from our weekly IP Valuation column in IAM Magazine

​

Cloud Slam '14 Conference Recap
​ IP Events Around the Community
​​Have comments or questions? Please email us at info@foresightvaluation.com.
To keep up to date on recent developments and trends, follow us on


Sincerely,

Foresight Valuation Team
- Upcoming Paper: Internet of Things (IoT): Moving Towards a Connected World -

Foresight President is a co-author of this paper, which is scheduled for publication by LES Les Nouvelles in September 2014. The paper provides insights into trends in this emerging ecosystem, where intellectual property can play a key role in enabling technologies and in value creation strategies.

Some Key Takeaways from the paper are highlighted below:
Market Size –

According to Cisco, the current ratio of three connected devices to each person is expected to double by 2018. With the expected population growth, that could lead to 50 billion connected devices by 2020.

Industry Spotlight –

Factory Automation is fertile ground for IoT integration and cost savings. Morgan Stanley estimates that 2-4% cost savings over the current $25 trillion global cost base of manufacturing, at 50% penetration of IoT, would generate $500 billion in potential cost savings.

Key Challenges –

According to a GE report, we can expect a 40x increase in data processing demand by 2025. Most data centers that will be required in 2025 have not yet been built. Global capital spending on data centers is likely to approach $200 billion a year by 2025.

Value Creation Opportunities –

From 2013 to 2020, the digital universe is expected to grow by a factor of 10x, from 4.4 trillion to 44 trillion gigabytes. EMC and IDC see the IoT creating opportunities for new revenue streams, increasing time to market, improving operational efficiency, and increasing customer loyalty.

New IEEE Standard –

The new IEEE P2413 IoT standard defines an architectural framework aimed at promoting cross-domain interaction, system interoperability and functional compatibility, which will further fuel the growth of the IoT ecosystem.
Contact Us to receive a full copy.
- IAM IP Valuation Column Highlights -
When Big Iron Meets Big Data: Unlocking Value Creation Opportunities in the Internet of Things
The physical world is becoming an information system, where connected objects and devices can both sense the environment and communicate data. The global enthusiasm surrounding the ecosystem known as the 'Internet of Things' (IoT) has positioned data as one of the most valuable intangible assets that a company can own and monetize. According to IDC, the worldwide market for IoT applications (intelligent and embedded systems, connectivity and security services, infrastructure services and platforms) reached $1.9 trillion last year and is expected to more than triple to $7.1 trillion by 2020. IDC expects the number of installed IoT units to grow at an annual rate of 18% to 28 billion units by 2020.
For additional IP Valuation columns, view here.
- Cloud Slam '14 Conference Recap -


Foresight's Efrat Kasznik held an interactive workshop titled "Intellectual Property Strategy: Challenges and Opportunities in the Cloud" at the 6th Annual Cloud Slam '14 Conference. This session explored the characteristics of the patent landscape in the Cloud ecosystem, the key IP holders, patenting and litigation trends, and how to implement a successful IP strategy in this environment. Kasznik provided a set of tools and best practices for managing IP portfolios as strategic business assets in the emerging Cloud market, across the lifecycle of a company, with a special emphasis on IP strategy for new players entering a field dominated by large IP holders.
View our full presentations slides
here.
- Trends in Startup Valuations for Angel Investors -
Foresight has recently conducted a study of angel funding activity which we later shared in a presentation to Silicon Valley investors.
The 2013 median angel round size is $600K which has been steady over the last 3 years (Halo Report).
The 2013 median startup pre-money valuation remains at its 2012 level of $2.5M
Angel valuation considerations at the early stage include: company metrics, investment objectives, comparable benchmarks, and external market factors.
View our full presentations slides here.
- IP Events Around the Community -
October 5-8, 2014 - Marriott, San Francisco, CA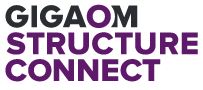 October 21-22, 2014 - Mission Bay Conference Center, San Francisco, CA
​At Foresight Valuation Group, we leverage Silicon Valley insights and approaches to connect technologies and markets around the world. We help organizations across a range of industries leverage innovation through smart management of Intellectual Property (IP). Our experts have been involved in analyzing and valuing cutting edge innovation for some of the world's most prominent technology companies. We enable our clients to realize the full potential of their IP and successfully implement winning monetization strategies.