Foresight's Summer Newsletter - 2013

Hello Colleague,
Summer's almost over and the

LES Annual Meeting

is just around the corner.

Foresight will be organizing and presenting in a panel dedicated to
crowdfunding and
the

JOBS Act. Activity in the crowdfunding space is at an all time high; site Indiegogo

has recently announced that the Ubuntu Edge campaign has broken records and raised over $10M from over 22k supporters across the world. Read more about Crowdfunding and our LES Panel in this newsletter.
Join our panel at the upcoming LES Annual Meeting:

The JOBS

Act,

Crowdfunding & Future of Innovation
Foresight President named

IAM Strategy 300′s Top Leading IP Strategists 2013

Fall Conference Spotlight: International IP Conferences
Have comments or questions? Please email us at
info@foresightvaluation.com
.
To keep up to date on recent developments and trends, follow us on
Sincerely,
Foresight Valuation Team
Funding and commercializing IP and innovation in emerging markets is a priority for public and private sectors. The JOBS Act, signed into law by President Obama in April 2012, is expected to change the way that innovation is financed on Wall Street. The JOBS Act seeks to create an "on-ramp" to the IPO markets for companies raising smaller amounts of capital and to set rules & regulations for raising investment capital through crowdfunding.

An upcoming LES Annual Meeting Mini-plenary panel moderated by Foresight's President Efrat Kasznik will explore the impact that the JOBS Act is expected to have on the future of innovation in cleantech and nanotechnology. The panel will identify the key technology trends in these industries, and the unique challenges related to funding and commercializing innovation as these industries follow the path from early stage to maturity.
Session Date:

Tuesday 9/24, 11AM-12:30PM
Crowdfunding Industry on Fire:
Trends to Watch
Of the $2.7B raised in 2012, $1.4B throughcrowd plaforms, $1.2B through lending based funding, and $116M through equity based funding. See more

Trends

SEC Moves on Equity Crowdfunding
The SEC vote finalized rulings around Title II of the JOBS Act, which lifts the longtime ban on public solicitation and creates a new type of offering called 506(c),

See more SEC Fact Sheet

Want to Harness the Power of the Crowd?
Raising money through crowdfunding? Consider these best practices for success if you want to integrate crowdsourcing into your business. Here are

tips for success.



-

IAM Strategy 300

-
Foresight President

Efrat Kasznik, has been named one of IAM Strategy 300's Top Leading IP Strategists of 2013.

IAM Strategy 300 - The World's Leading IP Strategists, Intellectual Asset Management's (IAM) Strategy 300 is an annual listing of those individuals indentified as offering operating companies and other IP owners world class advice on maximizing the value of their intellectual property.

See IAM listing here.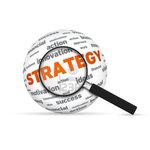 Upcoming International IP Conferences
Foresight Valuation Group offers a full suite of services designed to help our clients increase their bottom-line results through valuing, strategically managing, and monetizing their intangible assets.
-

Quick Links to Our Services

-