Foresight's Monthly Newsletter - May 2013


Hello Colleague,

It's been a busy May here at Foresight. In this newsletter, we would like to feature our Cloud Computing services, an area where we have developed significant expertise and unique tools to help companies as they transition into the cloud environment.



In this newsletter:
Foresight's Cloud Services at a glance
Upcoming Workshops: MVS - Building and Scaling the Minimum Viable Start-Up
Foresight Presents at IEEE - Consultant Network of Silicon Valley, IP Special Interest Group
Foresight Attends TIECon 2013
Have comments or questions? Please email us at info@foresightvaluation.com.

To keep up to date on recent developments and trends, follow us on
Sincerely,
Foresight Valuation Team
The last decade has seen a major transformation in enterprise networking communications. As the telecom, computing and networking industries converge into the cloud, Foresight is well positioned to leverage on our deep expertise in these industries. We support cloud solution providers with a range of analytical services at the two critical junctures related to launching new cloud products and services:



Intellectual Property Analysis

- a strong, well-balanced IP portfolio is critical to the success and protection of new products in the global and competitive cloud marketplace. We provide a full range of IP valuation, strategy and litigation support services to help companies manage the IP underlying their products and services.



Economic Impact Analysis

– as more corporations, developers and service providers adopt cloud solutions, there is often a need to demonstrate the economic benefits of these technological transitions. We provide advanced Economic Impact studies to support the customer-facing activities related to the launch of cloud products and services.
-
The MVS Workshop
-
This full-day workshop is an intensive, immersive, and experiential event. Using examples drawn from their own experience at developing start-ups, the speakers will simplify the complexity of taking an idea, developing a product, and building a successful start-up.

Foresight President Efrat Kasznik will present a session on How to Build a Sound Financial Model for Investors & Determining Pre-Money Valuations for Fundraising.

Join us on June 12th at the JCC in Palo Alto or June 18th at the Runway Incubator in San Francisco.
For more information, including the full day workshop agenda and speaker info, please visit Procopio.

Event Registration available via Eventbrite here. Be sure to use our promo code 'FSJUNE' upon registration for 50% off. We hope to see you there!
-
IEEE CNSV
-
Foresight presented at the Silicon Valley Chapter of the IEEE Network titled
Understanding the Financial Value of Your Patent Portfolio: A Practical Guide for Technologists and Engineers
at the IEEE-CNSV, the Silicon Valley chapter of the IEEE Consultants' Network. The talk focused on a practical guide to understanding the value of a company's patent portfolio from the perspective of a variety of stakeholders. Some of the valuation viewpoints discussed included mergers & acquisitions (M&A), litigation damages, patent transactions, and financial/tax reporting.
-
TiECon 2013
-
TiECon, one of Silicon Valley's premier technology conferences, was held in Santa Clara, CA May 17-18th. We joined our partner, VajraSoft, Inc., who was named one of the TiE50 Finalists, at their booth.
Foresight President Efrat Kasznik can be seen here speaking on intellectual property management at a media interview.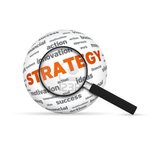 Events Around the Community



Our start-up client, Front Door Software, will be presenting at SVForum's Launch: Silicon Valley 2013. The event is designed to uncover and showcase products and services from selected startups in information technology, mobility, digital media, next generation internet, life sciences and clean energy.

Microsoft Campus, Mountain View, CA
June 4th
The IP Business Congress 2013, hosted by IAM Magazine, is a must-attend event for anyone looking to meet and learn from those who are creating the 21st century's IP economy.

Westin Waterfront Hotel, Boston, MA
June 9th-11th

-
About Us
-
Foresight Valuation Group offers a full suite of services designed to help our clients increase their bottom-line results through valuing, strategically managing, and monetizing their intangible assets.
Contact us at
650-561-3374
or email us at info@foresightvaluation.com
-
Quick Links to Our Services
-