SVIP

,

the Silicon Valley Innovation Program, is an intensive program for innovators who want to get up-to-date on the most current methods for developing innovation from idea to market, learning from the best practices of leading-edge companies. SVIP is offered as a 1-week program held in Silicon Valley.
The Program
The 1-week program is based in Silicon Valley, including visits to leading companies in the Bay Area and start-ups. Classes and seminars will be held in Palo Alto at the Oshman Family JCC.
SVIP Founding Partners
Foresight Valuation Group LLC (Palo Alto, CA, USA)
Learning Startup (Italy, Netherlands)
Usque ad Sidera LLC (Seatlle, WA, USA)

Program Dates: June 17-21 and June 24-28, 2013
Program Website: http://learningstartup.com/svip-en/

For more information, contact SVIP at svip@learningstartup.org

.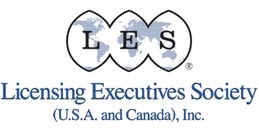 -
LES Nanotech Committee Call with Scott Livingston, CEO, Livingston Securities
-
*Tuesday, February 19th, 2013
"The JOBS Act, Crowdfunding, and the Return of the Small IPO - Changing the Way Innovation Is Financed on Wall Street"
The JOBS Act, passed by Congress and signed into law by President Obama in April 2012 will change the way that innovation is financed on Wall Street by changing key elements of Sarbanes-Oxley.

Scott Livingston, CEO of Livingston Securities, will give a real-time update on trends in financing innovation, including the JOBS Act's impact on public markets, venture capital, job creation, and more.
*Join Us - Tuesday, February 19th, 10AM PST/1PM EST 877-785-4761 Participant Code 48283945#

-
The Product Management Event 2013
-
*Monday-Tuesday, March 4-5, 2013
Foresight will hold an interactive workshop titled:
"Are Patents Promoting Product Innovation?
The Role of IP Strategy in the Global Marketplace."
The workshop will cover ways to incorporate a successful IP strategy to enhance the product management process.
• Aligning IP portfolio with product strategy
• Maximizing the offensive and defensive value of IP
• Accelerating product development through 'open innovation'
• Implementing tools and best practices for managing product innovation

*Monday-Tuesday, March 4-5, 2013
San Francisco, CA
*Join our live session, Monday 1PM PST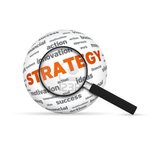 Keep Your Eyes Out -
IP Events Worth
Attending
-
Events Sponsored By or
Featuring Foresight Speakers
-
Join the Silicon Valley Chapter of LES for this timely panel discussion providing a practical guide to understanding the value of a company's patent portfolio from the point of view of a variety of stakeholders.
*Wednesday, March 20, 2013
Carr & Ferrell Law Firm, Menlo Park CA
Join the committee's monthly calls every 3rd Tuesday of the month to foster discussion, collaboration, and networking for all interested in trends, technology transfer and licensing, and events in Nanotechnologies.
*Every 3rd Tuesday of the month,
877-785-4761
Participant Code: 48283945#
Stanford Graduate School of Business
2013 Healthcare Innovation Summit
This year's sessions will address how health IT can be used as a disruptive force to imporve outcomes, reduce costs, and unlease new opportunities within the existing US healthcare system.
*Thursday, April 17, 2013, 1-8PM PST
– Stanford University, Palo Alto, CA
This year's meeting will provide diverse programming for all industry sectors - from life sciences to high tech to tech transfer and more.
*

Tuesday-Thursday, May 14-16, 2013 - Seattle, WA
-
About Us
-
Foresight Valuation Group offers a full suite of services desgiend to help our clients increase their bottom-line results through valuing, strategically managing, and monetizing their intangible assets.

Contact us at
650-561-3374
or email us at info@foresightvaluation.com
-
Quick Links to Our Services
-
Don't Forget!
The Leahy-Smith America Invents Act (AIA)
On March 16, 2013, one of the most significant provisions of the AIA will go into effect. This provision will change the U.S. patent system from a first-inventor-to-
invent
(OLD) system to a first-inventor-to-
file
(NEW) system.