Hi
Colleague
,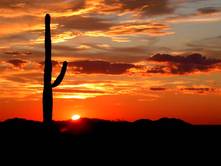 At the top of our holiday list this year
is to start the season celebrating
you. We are thankful for your business and friendship and for your trust and confidence in us. The relationships built over time between Focus Benefits Group and our clients are the key to our success. To get you headed in the right direction for the coming year, we have highlighted eight things employers need to know regarding health care reform and employee benefits for 2012.


We wish you all a wonderful holiday with family and friends. May the good things of life be yours in abundance not only during the holidays, but throughout the coming year!
---
HHS Halts CLASS Long Term Care Program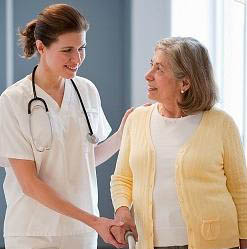 The Community Living Assistance Services and Supports Act (CLASS), originally passed as part of the health care reform law, was a long term care insurance program. Under the plan, people could choose to pay monthly premiums out of their paychecks for the opportunity to cover the cost of daily living needs such as bathing and dressing if they became disabled. On October 14, 2011, President Obama stated that the administration.....

---
FSA Contributions Limited to $2,500 Starting in 2013

Flexible Spending Accounts, or FSAs, are a great way to pay for healthcare expenses using pre-tax money. Expenses such as immunizations, prescription eyewear, and braces can be funded with a FSA. If employees have been putting off expensive things like laser eye surgery or braces, they might want to think about doing these things in 2012. In 2013.....

---
2012 HSA Contribution Limits and Deductibles

Health Savings Account Contribution Limits are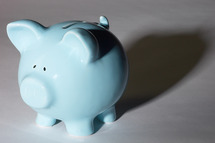 changing for 2012.
Individual Coverage:
$3,100 (+$50 from 2011)
Family Coverage:
$6,250 (+$100 from 2011)
High Deductible Health Plan Minimum (HDHP) Required Deductibles
Self Only: $1,200
Family: $2,400
High Deductible Health Plan (HDHP) Out-of-Pocket Maximum
Self Only: $6,050 ($100 increase from 2011)
Family: $12,100 (a $200 increase from 2011)
---
What are "essential" health benefits for insurance plans?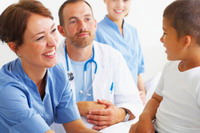 One feature of the health care reform law is to provide standardized health insurance coverage to small employer groups and individuals through state insurance exchanges beginning in 2014. Health plans for individuals and small employer groups will need to include an "essential".....

---
Medicare Changes Reporting Requirements for HRAs

The Centers for Medicare and Medicaid Services (CMS) recently updated the mandatory reporting requirements for Health Reimbursement Arrangements (HRAs). Beginning on October 1, 2010, HRAs were required to comply with Medicare Secondary Payer Act (MSP) filing requirements if the HRA benefit was more than $1,000 (per individual) for any type of medical.....

---
Recent Study by Metlife about the American Dream

A 2011 study by Metlife of the American Dream uncovered some interesting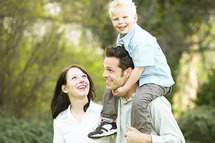 trends. The survey showed that Americans are less concerned with material issues, and that life's traditional markers of success – getting married, buying a house, having a family, and building wealth do not matter as much to them today. A new "do it yourself" American dream is rising, one that focuses more on personal fulfillment over financial success. This is a significant change, as it shows that Americans value close relationships with family and friends as more important than money and that being content with what they have and balancing work/life issues are more important than "living large." And while most Americans recognize the importance of having a financial safety net to build and protect their dream, achieving one is proving extremely difficult. Still, the desire remains strong.
Attend our upcoming seminar!

The seminar on January 18, 2012 will cover two different topics:
Your NCCI Experience Mod Rate calculation is changing for worker's compensation. Is this change good or bad news for your company?
Drug Testing - Test with Efficiency, Hire with Certainty.

We want to hear from you about future seminars and what types of topics you would like to hear about. Call us at (602) 381-9900 for more information about the seminar or email
Kim Warren.

---
W-2 Reporting Requirements Update for Employers

The health care reform law originally required employers to report the cost of coverage under an employer sponsored group health plan. In October 2010, the IRS made this requirement optional for all employers for the 2011 W-2 forms (generally furnished to employees in January 2012)...



---
National Labor Relations Board Issues Rules to Display Poster


The NLRB has issued a final rule requiring most private sector employers to notify employees of their rights under the National Labor Relations Act by posting a notice.....

---
Summary of Benefits and Coverage Rules Issued

On August 17, 2011 the Departments of Health and Human Services (HHS), Labor and Treasury issued new rules defining the content, format and timing of the issuance of the summary of benefits and coverage (SBC) as outlined in the health care reform law. The summary of benefits and coverage is a four-page description that is intended to provide individuals with an accurate description of the benefits and coverage available under a health
.....

---
Connect With Us:

---
"There are only two ways to live your life. One is as though nothing is a miracle. The other is as though everything is a miracle."


― Albert Einstein