Hi
Colleague
,
As you may have noticed, our email newsletter looks a little different. The new design will improve our newsletter''s visual appeal and create a new vehicle to better inform you of health care reform updates, timely health insurance information you need to know to help your business run smoothly and informative tips on health and wellness. Email
kim@focusbenefits.com
if you have any comments about our newsletter or have suggestions you would like to share. Our newsletter will be emailed monthly and information that needs to be communicated during the month will be sent as a Focus Benefits Flash.
---
New Format for Social Security Numbers Effective June 25, 2011


Effective June 25, 2011, the Social Security Administration (SSA) changed the way social security numbers are assigned.
Here are the details:
The SSA will now be randomly assigning numbers and there will be no significance at all to the first five digits.

Randomization will extend the longevity of the 9 digit social security number and will hopefully reduce identify theft.

For more information about this new change and how it may affect employers visit the Social Security Administration's Frequently Asked Questions page.
---
Claims Appeals and External Review Requirements Amended

On June 24, 2011 the IRS, Department of Labor, and HHS published an amendment to interim final rules related to this provision under health care reform. Since the rules apply directly to health insurers, employers who sponsor fully-insured health plans can rely on their carrier to put the proper appeals and review processes into effect. Self-funded employers will need to meet with their plan administrator to coordinate compliance responsibilities.
Other changes to the requirements:
Restoring to 72 hours (from 24 hours) the period by which a plan must notify an individual of a benefit determination for urgent care claims.

Eliminating the requirement to automatically provide diagnosis codes as part of an adverse benefit determination and instead requiring the notice to state that codes are available upon request.
Provides limits on an individual''s ability to pursue an external or judicial review.
If a plan finds that 10% or more of the residents in a county speak a non-English language, it still must include a notice of availability of language services in materials, but a plan can now meet the requirements by adding a single-sentence notice for each target language in all materials distributed.

Temporarily narrows the type of claims eligible for the federal external review process to claims involving medical judgment or rescissions of coverage.
The non-enforcement period for implementing the claim and appeal requirements has been extended to January 1, 2012.

Documents and guidance are available from the
HHS Center for Consumer Information & Insurance Oversight.
---
Changes to Pre-Existing Condition Insurance Plan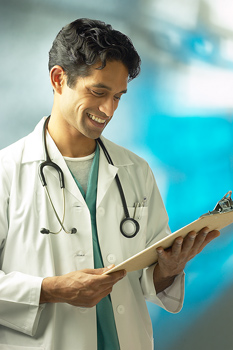 The Department of Health and Human Services (HHS) announced new steps to reduce premiums and make it easier for Americans to enroll in this program:
Premiums will drop as much as 40% in 17 states (including Arizona).
Starting July 1, 2011, people applying for coverage can provide a letter from a doctor, physician assistant, or nurse practitioner dated within the past 12 months stating that they have or, at any time in the past, had a medical condition, disability or illness.
For more information, visit the
Pre-Existing Condition Insurance Plan
.

---
New Rules Issued on Preventive Care Services for Women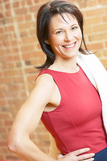 The Department of Health and Human Services (HHS) released new rules on August 1, 2011 addressing preventive care requirements for women under the new health care reform law. Some of the women''s preventive services that will be covered without cost sharing requirements include well-woman visits, gestational diabetes screening, contraception, and domestic violence screening and counseling. New health plans will need to include these services without cost sharing for insurance policies with plan years beginning on or after August 1, 2012.
For more information on the complete list of preventive services for women, see the latest update on our website.

Call Us Today!

Contact us for more information on the value of short term and long term disability insurance.
Is your Section 125 Plan Document up to date? We are here to help. For more information about updating your plan document, call us today at (602) 381-9900 or email Layle White.

---
AZ House Bill Special Assessment Tax


Arizona House Bill 2619 imposes an assessment on businesses for taxable wages paid in 2011 and 2012. Arizona borrowed money from the federal government after their unemployment trust funds were depleted. The state is now required to repay the loan to prevent a Federal Unemployment Tax increase. The tax is effective July 20, 2011 and is retroactive to January 1, 2011. For detailed information on the tax and how it works visit the
Arizona Department of Economic Security
.
---
Summary of Benefits and Coverage Rules Issued under Affordable Care Act
On August 17, 2011 the White House issued rules that would require health insurers and employers to provide policyholders with clear, consistent and comparable information about their health plan benefits and coverage.
The rules state that:
Policyholders will have access to a Summary of Benefits and Coverage which will show the covered benefits, cost-sharing provisions and coverage limitations of a health plan.
A uniform glossary of health insurance terms must be made available to all enrollees upon request and before they purchase health coverage.
No later than March 23, 2012 health issuers and employers must provide summaries of benefits and coverage and failure to do so may result in a fine of up to $1,000 per enrollee.
---
Connect With Us: