Hi AARF fans and supporters!
We have so much news to share, especially about our upcoming Paws in the Park, June 8th 10am-3pm at the Innsbrook Picnic area. Plan on attending with your furry friends- we have loads of activities planned this year for kids and dogs, AND this year celebrates our 20th year in helping animals find great homes. One thing we want to do is take a reunion photo with all of you and your adopted AARF dogs! Come for food, live music by Starlighter and Wayne Ruotolo, meet our emcees Kat Simons from Lite 98 and Mike Goldberg from WTVR, bid on silent auction items including 2 sterling silver bracelets, a Shirley Flamming bowl, gift cards to local restuarants and stores to name a few! If you'd like to donate an item, be a vendor or sponsor the event there's still time just email us at aarfva@hotmail.com.
---
Tomorrow, Wednesday, May 15th ALL DAY- mention AARF to your server at The Mill on MacArthur and we get 5% of your food bill! We'll have a table there from 4pm-7pm- come say hi!
Location: 4023 MacArthur Ave, Richmond VA in historic Bellevue District. Click below to see their menu!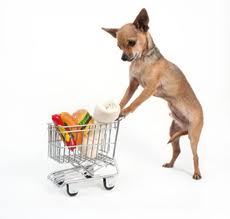 Kroger Cards are working- contact aarfva@hotmail.com to get yours and start Krogering to help AARF!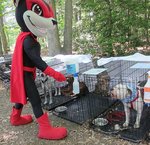 Paws in the Park!
June 8th 10am-3pm
Innsbrook Picnic Area
Live Music, Food, Petting Zoo, Moonbounce, Agility Course, Police Dog Demo, Facepainting, Dog Photo Booth, Silent Auction, Rescue Groups & More!!
EVENTS



May 15th
The Mill on MacArthur- all day!

May 18th
Holton Elementary yard sale
Community Health Festival with Kat Simons, 5310 Twin Hickory Rd, 10-2pm

Tuckahoe Library Teen Volunteer Event
June 8th
Paws in the Park
Innsbrook Picnic Area- 10am-3pm 20th Anniversary!

June 15th
Vegetarian Festival at Bryan Park

June 24th
California Pizza Kitchen Fundraiser
*email for coupon

July 20th
Yard Sale at Seventh Street Christian **Need Items**