Happy Earth Day, Mount Vernon! I can think of no better Earth Day announcement than to tell you that the City of Mount Vernon had a productive meeting with officials from the Environmental Protection Agency and the Department of Justice regarding the city's aging and leaking sewers.
The City Council, Comptroller Maureen Walker, and myself are in agreement. Fixing these sewers must be done immediately and the money is there. I look forward to sharing with you further details as the sewer work begins.
- Mayor Richard Thomas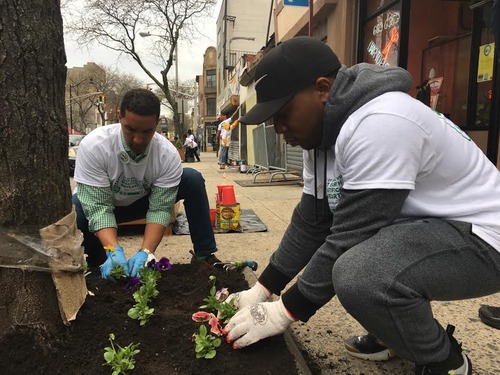 Thanks to all who came out and volunteered for Mount Vernon's annual Earth Day planting and clean up! South 4th Avenue, Farrell Avenue, and Hartley Park were filled with clean-up crews and volunteers, planting trees and flowers and making our city magnificent again. It was a great event and a great turn out. Thanks to the Downtown Merchants Association and Habitat for Humanity of Westchester for partnering with the city.
This weekend was just the beginning of the beautification efforts that the city has planned for the warm weather. Flowers, streetscapes, and tree planting are some of the quality of life improvements that will be made around the city. If you want to be on the list for information about future clean-up crews, please email MayorThomas@cmvny.com or call 914-665-2361.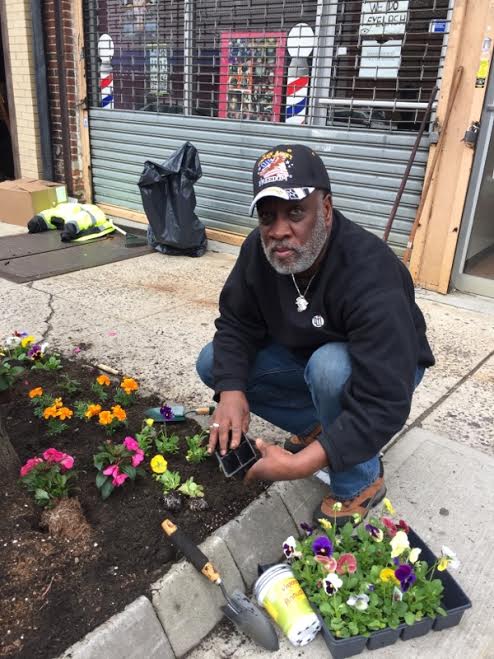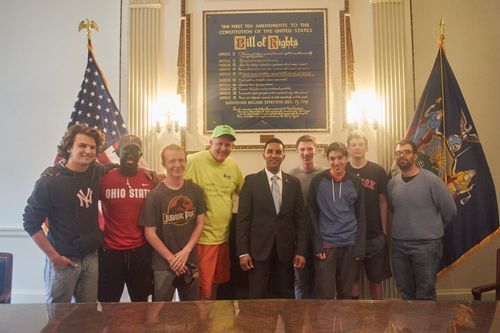 Habitat for Humanity Meeting
Last week Jim Killoran, President of Westchester County Habitat for Humanity, and a group of student volunteers met with Mayor Thomas to discuss Habitat's involvement with Mount Vernon in future projects.
Habitat of Westchester has thousands of volunteers and these students (from as far as Massachusetts) came in to help as a part of Habitats' Collegiate Challenge. They were assisting Habitat in Habitat's community garden on MacQuesten Parkway as well as a neighborhood revitalization spring project on Mount Vernon Avenue. Habitat brings hundreds of volunteers to Mount Vernon neighborhoods in revitalization efforts, rehab of homes, community gardens, planters and more.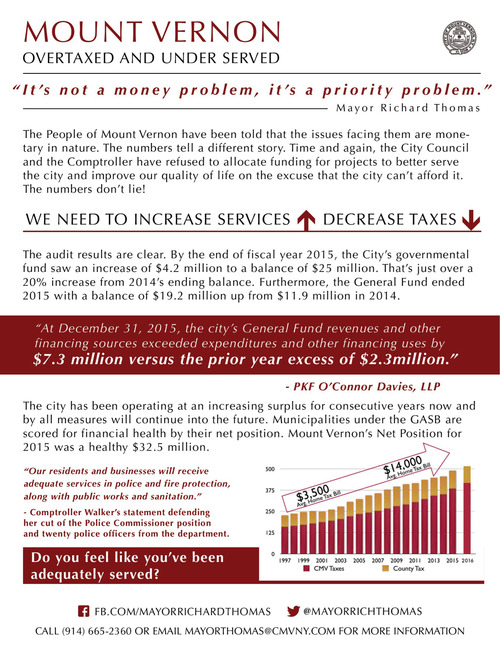 Audit Report
This week, the City of Mount Vernon received finalized audit reports from fiscal year 2015. The city's fund balance is even higher than previous estimates and growing. The total amount in the city's fund balance is a staggering $25 million, a 20% increase from 2014 levels. As the city's revenues continually outpace expenditures; the Thomas administration will prioritize better services and investments to ensure that taxpayers receive a better return on their investment. Mount Vernon has been overtaxed and underserved over the past two decades. It's time to reverse that dangerous trend.