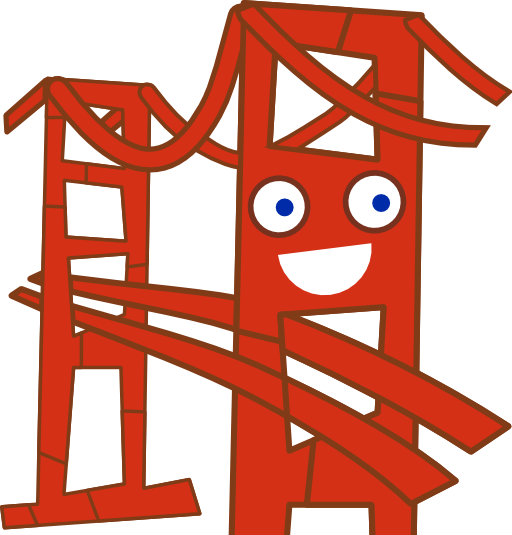 Golden Gate Bridging Registration Open Now!– May 3 – San Francisco
Participant registration open now! Bridging Juniors, get the troops together and register online today. Click here to join the fun.

Girl Scouts on Hand as NASA Launches Next Satellite, MAVEN, to Mars - Nov 18
Follow the launch of NASA's next satellite to Mars, MAVEN, via Twitter at @GSNorCal on November 18! MAVEN will study what is left of Mars' atmosphere. A GSNorCal staff member will be at the launch to give us all the updates as they happen. Mark your calendars and be sure not to miss it!
---
FOR ALL AGES
Winterfest 2013 - Dec. 7- San Jose

Winterfest bells are ringing, bringing hand-made crafts, unique goods, and fun activities for the whole family! Girl Scouts' family and friends are invited to shop and participate in the magical merriment of this annual event! Indulge in the holiday- take a stroll down Elf Expressway and peruse the girl-run shops and activities while enjoying one of our delicious Singing Lemons or Oranges. Register now and remember to bring 2 non-perishable food items for the Second Harvest Food Bank.



Peter and the Starcatcher - Nov. 16- San Francisco


Peter Pan and pals are setting sail on a high seas adventure aboard the Neverland ship in this fantastic musical production! The special discounted tickets include access to the Girl Scouts exclusive preshow workshop, NOW OPEN TO ALL AGES! Check out the flyer for more details.


Stanford Women's Basketball - Dec. 14- Stanford
Shoot hoops like a Cardinal and hit the court with Stanford Women's Basketball Team as they invite all Girl Scouts to join in a private pre-game clinic before they're big game against the Gonzaga Bulldogs! Not a player?... no problem! Discounted tickets to the game only are also available. Click here for more information!



The Velveteen Rabbit - Nov. 29 - Dec. 15- San Francisco


Brimming with wit, festive costumes, madcap characters and the perfect amount of holiday cheer, Margery Williams' classic tale of a well-worn nursery rabbit that becomes real, is told through music, dance and a powerful narrative in this ODC Dance Company rendition. The Velveteen Rabbit celebrates the unique relationship between a little boy and his stuffed rabbit, and the enduring power of love. Click here for the brochure or click here to order tickets.
---
FOR OLDER GIRLS
Winterfest Booths 2013 - San Jose
Don't miss out on this magically festive money earning opportunity! Create fun, hand-made holiday goodies with your troop to sell at your booth then collect the revenue on your sales for your next troop event! Cadette, Senior, and Ambassador Troops can register now to run a Shopping Mall Booth and an exciting Activity Station at Winterfest 2013! Junior Troops can register here to run a free Activity Station and build their boothing experience to hit the ground running when they become Cadettes! Hurry and reserve your spot, registration closes November 15, 2013!

destinations 2014

Have you been thinking about submitting an application for a 2014 destinations event? There is still time to be considered in the first round selection. Please send your completed destinations application, including the letters of reference to the San Jose office as soon as possible so it can be processed and sent on to the sponsors. For more information on the events available, click here. For more information contact Sandy Norman at slnorman@pacbell.net.
Backpacking Interest Group Beginner Training - Dec. 4 - Los Altos
Interested in backpacking with the Girl Scouts? Attend the Backpacking Interest Group's Beginner Training Session December 4 from 7-8:30 p.m. in Los Altos, and then join us on overnight trips to local Bay Area parks. In the summer we run a 9-day trip. No prior experience is required and we have gear for loan. A $5 donation is requested for the training. Local trips cost $15 per night. BIG welcomes Girl scouts 6th grade and up, and adults on a space-available basis. Scouts should attend the training with a parent. Visit the website or click here for more. RSVP for location to leaders@girlscoutbackpacking.
Microsoft's Digital Movie Maker Series – Begins Jan. 5 – Palo Alto
Unleash your creativity and take on the world of movie making! Become your own producer, director, animator, and designer. Choose a background scene, write a narrative, develop characters, and add transitions, music, titles, and ending credits. Click here to start your movie making career.


Microsoft's Web Designer Series – Begins Jan. 6 – Corte Madera
Let the professionals at Microsoft show you how to create the web site of your dreams! Choose your topic, your site host, create your blueprint, upload your content and even advertise your site with social networking and/or a party! This is great inspiration for your Take Action projects with any Journey and completes all requirements for the Website Designer Badge. Click here to start the fun now.
---
FOR YOUNGER GIRLS
Microsoft's Computer Expert Workshop – Nov. 30 – Corte Madera
Brownies, take a digital road trip and even write to the President while earning all five steps of the Computer Expert Badge with Microsoft! Click here for more information.
---
ADULT EDUCATION
RAFT- November 21 & 23 - San Jose & Redwood City
Experience a world of hands-on education activities, materials, idea sheets, lessons, and a creative workspace waiting to be discovered for all of your troop and event planning needs! RAFT will be hosting orientation events at each of their sites for all of our Girl Scouts Leaders who are members or interested in becoming members of RAFT. Not a member yet or need to renew your membership?... Sign up by sending in this form or click here to join online, use discount code: GSA2013. For more information on the RAFT orientation event in your area, click here.

Adult Learning Classes
These are just a few of the great adult education opportunities available thanks to our volunteer learning facilitators. For a complete list and to register in advance online, please click here to visit our website.
3 Processes, 1 Program: November 18 (Antioch)

American Red Cross First Aid & CPR Level 1: November 2 (Chico), November 7 (Pleasanton)

Backpacking: November 12 & 14 (San Jose)

Daisy Leadership: November 4 (Chico), November 7 (Red Bluff), November 23 (San Jose)

Extended Travel: November 7 (Chico)

Junior Leadership: November 19 (Red Bluff, Redding), November 23 (San Jose)

Teen Advisor: November 21 (Redding)

Troop Camping Certification: November 2 (Santa Rosa), November 16 (San Jose)

Troop Camping Certification Plus: November 8 (Pescadero)
---
Don't Miss Tomorrow's "Deal of the Day"
Tomorrow, November 12, is Mystery Tuesday at GSNorCal Retail Shops and our Online Store! Click here to find out more about the mystery item - the special will end at midnight tomorrow!

Click here to shop online at your convenience, 24/7! Click here for hours & locations! You can also keep up with the latest and greatest items in our Retail Stores on Pinterest!
---
MISSED IT LAST TIME?
Come join us on Saturday, February 1 at Cesar Chavez Middle School in Union City for GSNorCal's largest adult learning one-day event! Whether you're interested in learning about a practical, hands-on approach to using Journeys with your girls or perhaps learning a new craft like how to make Upcycled SWAPS, there's something for everyone at Discoveree. Workshop sizes are limited, though. Sign up today so you don't miss out! Click here to register and also to view a complete event brochure. Questions can be directed to VolunteerLearning@GirlScoutsNorCal.org or by calling 800-447-4475, ext. 2091.

Tech Museum – November & December – San Jose
Start your journey here. New programs at The Tech Museum of Innovation have been designed for the new Badge and Journey curriculum. Experience hands-on science learning and begin the process to earn your badge. Book early, space is limited! Click here to learn more about how you can work towards a badge or journey at the Tech.
Stores/Offices Closed All Day December 12
All GSNorCal offices and stores will be closed Thursday, December 12. The online store will be open.
---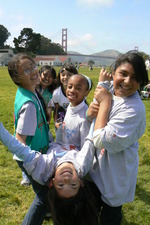 Donate Now, and Get a Girl Started on Her Path!
Financial support for Girl Scout programs is needed and appreciated. You can make a donation by check, gifts of stock, or credit card either by mail or online by clicking here.
---
Girl Scouts of Northern California Job
s
You can search open positions and apply online by clicking here. Thank you for referring our jobs to qualified friends.