Summer Camp is Almost Here!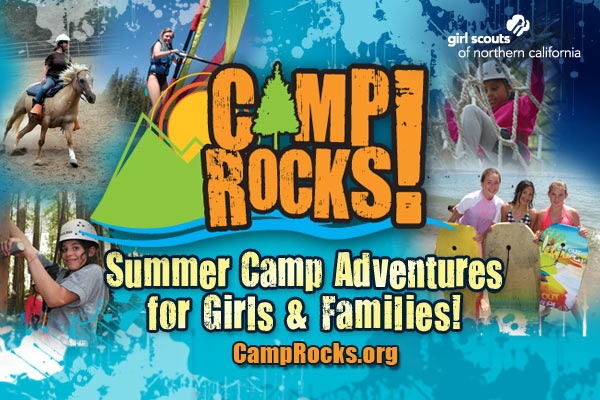 In just a few short weeks summer will be here and that means SUMMER CAMP! Spaces are still available in many fun and exciting camp programs throughout Northern California. Try a High Sierra Adventure at our Deer Lake or Sugar Pine resident camp. Or head to the Pacific Coast for amazing camp exeriences at Skylark Ranch or Butano Creek resident camps. A variety of day camp programs still have spaces too. FAMILIES - spend your summer vacation at camp! The Deer Lake Family Adventure Camp over Labor Day weekend and our Mother/Daughter Program at Bothin in Marin in July are waiting for you! Click here to search our online catalog for programs!
---
FOR ALL AGES
Save the Date! GS Day: Oakland Raiders – Sept. 15 – Oakland
Come join the Oakland Raiders for our 2013 Scout Day versus the Jacksonville Jaguars and participate in our fun and exclusive pregame activities. Discounted group tickets are available for Girl Scouts, friends and families. All uniformed scouts will receive a commemorative Oakland Raiders Scout Day patch. Click here for more information.
---
FOR OLDER GIRLS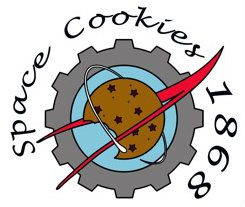 Come Join the Space Cookies! Open House - June 9 - NASA Ames


Are you interested in building robots and having fun? Then the Space Cookies might be for you! We are looking for new members from all over the Bay Area. No experience necessary. Learn new skills in design, programming, electronics, fabrication, business, marketing and more! Travel with the team to competitions. We are a Girl Scout Troop supporting FIRST FRC and VEX Robotics Programs. Girls entering grades 7-12 are welcome. Open House is June 9, 3-5 p.m. at NASA Ames. Please RSVP for badging: 1868@spacecookies.org. More info at spacecookies.org. Any questions, contact Ann Wettersten, (650) 384-9285.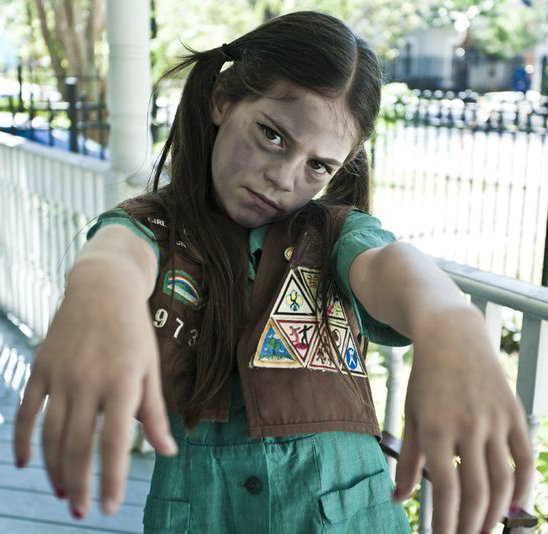 Zombies Attack Kamp Konocti Program
Kamp Konocti's "Power Down" program has been attacked by ZOMBIES! Help Willow, Navy Dawg, and Yuki remove the threat. You'll make a zombie survival kit and create, design and develop zombie skills to assess your changing environment for survival. Compete in team challenges in building a shelter in the dark, making fire and use solar techniques to cook your survival food. Space available for older girls in this exciting program as well as a variety of programs. Start making camp memories - join us at Kamp Konocti.
Click here for more information.
---
FOR YOUNGER GIRLS
Play Day with the USTA – June 14 – San Jose
Join the USTA for this fun and exciting introduction to the sport of tennis! The USTA utilizes equipment meant for girls under the age of 10 that make is easier for girls to have fun and be successful their first time! Click here for more information.
---
ADULT EDUCATION
Adult Learning Classes
These are just a few of the great adult education opportunities available thanks to our volunteer learning facilitators. For a complete list and to register in advance online, please click here to visit our website.
American Red Cross First Aid & CPR Level 1: May 14 & 16 (Palo Cedro), May 18 (Novato), July 13 (Santa Rosa)

Extended Travel: May 22 (Redding)

Journey Essentials: May 30 (Walnut Creek)

Teen Advisor: April 30 (Fairfield)

Troop Camping Certification: May 18 (Fall River)
---
SHOP O
UR RETAIL STORES!

Click here to shop online at your convenience, 24/7! Click here for hours & locations!
---
MISSED IT LAST TIME?
GS Discount: Staples – Thru July 15 – Nationwide
Girl Scouts is excited to announce a great discount for all our members. We are being offered competitive printing and copying pricing that is not only available to staff but to members. Please click here for the information flyer; please note pricing on the flyer is only good through July 15.



Tennis Play Day – June 14 - Los Gatos


USTA Girl Scout Play Days are a fun event to introduce tennis to girls that have never played tennis or have little experience in the sport. By participating in these Tennis Play Days each Girl Scout will work towards either the Fair Play, Vi' Story, or Practice with Purpose Patch (depending on the age). Click here for more information.
---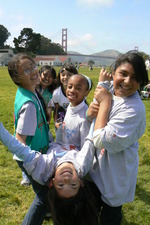 Donate Now, and Get a Girl Started on Her Path!
Financial support for Girl Scout programs is needed and appreciated. You can make a donation by check, gifts of stock, or credit card either by mail or online by clicking here.
---
Girl Scouts of Northern California Job
s
You can search open positions and apply online by clicking here. Thank you for referring our jobs to qualified friends.