Tips to Promote Dignity & Respect
Try to experience new thoughts and ideas as learning opportunities.
---
December Diversity Holidays
December 1 is World AIDS Day
December 3 is International Day of Persons with Disabilities
December 8 is Bodhi Day
December 8-16 is Hanukkah (Chanukah)
December 10 is Human Rights Day
December 15 is Bill of Rights Day
December 16-25 is Las Posadas
December 18 is International Migrants Day
December 25 is Christmas
December 26 is Boxing Day
December 26-January 1 is Kwanzaa
---
Our Vibrant Pittsburgh Members
Happy Holidays from Vibrant Pittsburgh!

Hello Friends,

We are in the midst of the holiday season. In Pittsburgh, as you drive through the city, you cannot miss the decorations that remind us of the joys of the seasons and the traditions that we celebrate. Here at Vibrant Pittsburgh, one of our goals is to celebrate the many cultures that make Pittsburgh and the surrounding region so unique and full of life.

Around this time of year we mainly speak about Christmas. You walk into most businesses or turn on the radio and the decorations or songs are generally focused on the Christmas holiday. However, we are well aware that there are many other holidays celebrated during this time of year. The Jewish holiday, Hanukkah, or the Festival of Lights, was just celebrated last week (December 8 - 16). Kwanzaa, a holiday celebrated primarily in the African American culture starts the day after Christmas and goes until January 1. Chinese culture, celebrates the Chinese New Year which starts the first day of the Chinese Lunar calendar goes until February 10. Puerto Rican holiday celebrations start the day after Thanksgiving and go well into mid-January with a tradition known as Parranda.

Many holiday traditions involve food, especially as we ring in the New Year. In some countries cabbage is eaten as a wish for prosperity in the coming year. In some Latin American countries, like Chile and Brazil, lentils symbolize wealth and are often eaten on January 1. Likewise, in the African American culture, black eyed peas are often eaten on New Year's Day for good luck in the New Year. On New Year's Eve in Spain, it is tradition to eat 12 grapes at the stroke of midnight (each grape representing a month in the coming year). In France, it is customary to usher in the New Year with pancakes. Circular foods, in many cultures, are considered to be lucky, as they symbolize a full year's cycle.

While we may have varying holiday traditions, the common theme is connecting - connecting with the people we care about, our Pittsburgh community and the world around us.

I encourage you to take the time to learn about other holiday traditions from cultures different from your own this season. Start a conversation with a colleague and ask him/her how they celebrate during this time of year, and share your story as well.

Below, two friends of Vibrant Pittsburgh, who are also Pittsburgh residents, have graciously shared their holiday traditions with us - one shares how the Chinese culture generally celebrates during this time of year, the other gives us memories from his Puerto Rican cultural experience. We hope that you enjoy these stories and learn something new.

We at Vibrant Pittsburgh would like to wish each of you a safe and joyous holiday season! We look forward to sharing with you in the New Year!

Sincerely,



Melanie Harrington
CEO, Vibrant Pittsburgh
---
Chinese Holiday Traditions
Fanglin Zheng, vice president and director of marketing and public relations for CAST-P (Chinese Association for Science and Technology - Pittsburgh Chapter) share with us the holiday traditions celebrated in the Chinese culture around this time of year.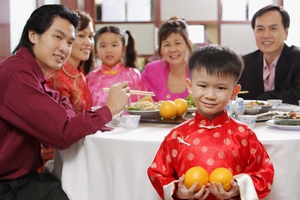 The most celebrated holiday among all has to be the Chinese New Year. It is the first day of the year on the Chinese Lunar Calendar and goes through February 10, 2013, the year of snake, though it appears to vary on the Western calendar.
It usually starts with the big family gathering together, having a big meal, and lighting fire works at 12am on Chinese New Years Eve. On New Years Day, people eat dumplings as tradition. Then, family and friends visit each other from New Years Day until the 15th. On that night, the kids go outside and celebrate with their lanterns and the family eats rice balls. Those are the traditions that have lasted for many, many years.
Puerto Rican Holiday Traditions
Ron Alvarado, CSP, president of Novus Staffing Solutions and board member of the Pittsburgh Metropolitan Hispanic Chamber of Commerce, shares with us the holiday traditions celebrated in the Puerto Rican culture around this time of year.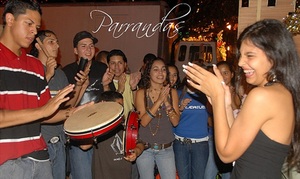 Puerto Ricans love to party! The Holiday Season in Puerto Rico starts right after Thanksgiving and does not end until mid-January. Followed shortly thereafter by "La Semana de Amor" (the Week of Love) which begins on February 7 and ends on Valentine's Day (February 14).

The big days of our Holiday Season are: Christmas Eve/"Noche Buena" December 24, Christmas Day/"Navidad" December 25, and New Year's Eve/"Despedida de AÑo" December 31. The biggest and most important day (for thechildren) is Three Kings Day/"DÍa de los Reyes" which falls on January 6th.

A tradition during the holidays is what's known as a "Parranda" which happens when a party/gathering from one house goes to another person's house(without warning/invitation) to surprise a friend or family member. It's the Puerto Rican version of Christmas caroling and the Parranderos will play some sort of instrument (guitar, tambourine, guiro, maracas, bongos, etc.) and everyone sings.

When the Parranderos arrive at the destination, they very quietly gather by the front door. On a signal, all start playing their instruments and singing. The Parrandas usually begin after 10pm in order to surprise and wake the sleeping friends. The party goes on for an hour or two then everyone, including the owners of the house, leave to Parrandear some more. The celebration will continue at the new location and the new (now larger group) will go to another unsuspecting persons home - the cycle repeats itself well into the next day.