---
Make A Gift To Vibrant Pittsburgh
Make a gift today to grow a diverse workforce and a brighter future for our region. Email Melanie Harrington or call 412.281-8600.
---
Tips To Promote Dignity & Respect
Try D&R Tip #21: Lead the Way.

Let your inclusive behavior light a path for others.

More information
---
Share Your Small Acts of Inclusion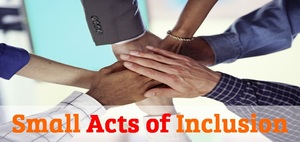 What are you doing within your organization or community to promote diversity and inclusion? Share your story with us! Email your act of inclusion to us at info@vibrantpittsburgh.org.
---
Looking For A Job?

Sign up to receive our
Jobs Bulletin!
---
May Diversity Holidays
May is Asian-American and Pacific Islander Heritage Month

May is Older Americans Month

May 21 is World Day for Cultural Diversity for Dialogue and Development

May 25 is Lailat al Miraj (Muslim)
---
Pittsburgh Guide for Diverse Newcomers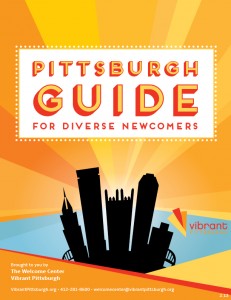 Read full guide
---
Our Vibrant Pittsburgh Members
Employers that have come together to grow the diversity of the region. Interested in becoming a Vibrant Pittsburgh Employer Member? Contact us at info@vibrantpittsburgh.org!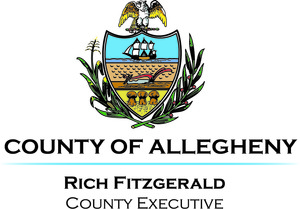 ------------------------------
Bayer
Alcoa
BNY Mellon
MSA
Community College of Allegheny County
Shell Appalachia
Erie Insurance
Morgan Stanley
Robert Morris University
Bechtel Plant Machinery
The Pittsburgh Cultural Trust
Valassis
May 2014
Hello Friends,

We are proud to announce that we are hosting along with Global Detroit and GlobalPittsburgh the 2014 Global Great Lakes Network Convening from June 12-13, 2014.This important Convening will bring together representatives from many cities and organizations to work on immigrant-related economic development initiatives. The highlight of the event is a day-long public conference on June 12 featuring presentations by local and national leaders in the fields of economic development, education, high-tech, healthcare, government and social services to share their success stories and encourage discussion of next steps. The event is free and open to the public. Register now.

We complete our three-part series on cultural competence in this month's issue of Pittsburgh Inclusion News with a piece identifying why it is an imperative for leaders to be culturally competent. As we finalize this series on cultural competence, we invite you to share your thoughts on how these articles have helped you. Do you have a better understanding of cultural competence? Do you understand why it is important to be culturally competent in today's workplace? What changes will you make individually and organizationally as a result of reading this series? We would love to hear from you!

In next month's issue we will start a new series on the topic of unconscious bias. If there are other D&I topics that you would like us to explore in more depth, please let us know! Enjoy the rest of your week!

Be Vibrant,

Melanie Harrington
President & CEO, Vibrant Pittsburgh
---
Cultural Competence – Part 3: Why Leaders Need To Be Culturally Competent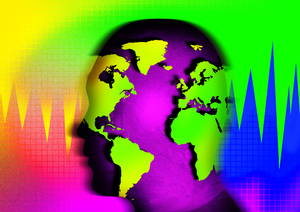 This is the final installment in a three part series on cultural competence, a key skill for individual and organizational success.
Early diversity training (circa 1980's and 1990's and even still some today) focused on making leaders more aware and more sensitive to differences. Leaders left training sessions perhaps with a better understanding of inequities and disparities that have historically existed between and among those who for a variety of reasons were labeled as "minorities" and/or "disadvantaged" in our society (e.g. racial and ethnic minorities, people with disabilities, LGBT citizens, etc.). However this training usually left leaders feeling either guilty, angry or frustrated with little specific direction as to how to lead differently. It did not teach them the skills that were needed to lead a multicultural workforce.

A focus on awareness and sensitivity implies that there is a group that needs to be more sensitive towards other groups. In this case heterosexual white men as the dominant group needed to be more aware of the issues of non-dominant groups. The framing naturally set up an "us and them" situation. When we frame diversity education as a competency, it is easy to support the idea that everybody, not just heterosexual white men, need to be more culturally competent for organizational success in our fast moving, global multicultural world.

While everyone needs to be more culturally competent, a larger burden is placed on leaders to develop these skills because they are in positions of power that can impact outcomes for those that they lead.

If leaders are not able to discern patterns of cultural difference in their own and other cultures, their interpretations of behaviors may lead to erroneous decisions. Here is an example:
A leader shared that he had to evaluate the performance of a young female, Asian engineer as less than satisfactory because she did not come across as confident and competent as demonstrated by her habit of not making direct eye contact. After exploring the situation with him in more depth, he could not really describe aspects of her work output that were deficient. His lack of cultural competence to understand that making direct eye contact could be considered disrespectful in some cultures led him to a conclusion about her performance that may not have been accurate. Perhaps because of the company's culture, it might have been appropriate to coach the young women on how eye contact is perceived in different cultures. It might have really been a coaching not a performance situation.
Culturally competent leadership does not mean that leaders need to know everything there is to know about other cultures. This would be impossible. In addition, individual behaviors, values, attitudes and preferences may vary widely from the cultural "norms" of the group to which they belong. In the situation described above, it could very well be that the young woman lacked self-confidence. Being culturally competent provides leaders with another alternative or option in their tool kit of leader choices to navigate the situation.

Culturally competent leaders are curious about difference, do not judge differences and work to resolve differences using a "cultural" lens as well as lenses from other aspects of their leadership competencies.

Leader cultural competencies include the ability to:
Modify listening skills
Listen for your own cultural assumptions, perceptions and expectations.
Ask questions
Learn about other views, work styles and assumptions, and needs. Encourage others to do the same.
Shift frame of reference when necessary
Demonstrate empathy and understanding for other values, attitudes and beliefs; distinguish empathy from agreement.

Be flexible in your approach to situations. There are many ways of doing things.
Manage conflict constructively
Demonstrate an understanding of different cultural assumptions about what conflict is and alternative ways of dealing with it.
Recognize unconscious bias and stereotypes
Know your own culture, why you believe what you believe, your history and early experiences that have shaped your value system.

Be aware of and monitor your own unconscious biases and stereotypes.
Strive to be non-judgmental
Continually ask yourself if you are making a value judgment about others, rather than recognizing that others might just do things differently that you.
Make decisions using a "cultural" lens
When making decisions, ask yourself, does this work for most or am I making assumptions based only on my own worldview and cultural frame?

Seek out the opinions of diverse people and test your assumptions.
***
Related Articles:
---
What Are The Elements of a Comprehensive D&I Strategy?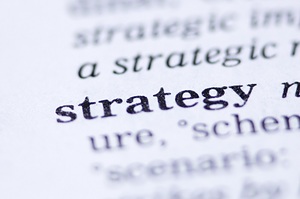 Diversity and Inclusion thought leaders Julie O'Mara and Alan Richter, along with 80 expert panelists, developed The Global Diversity and Inclusion Benchmarks: Standards for Organizations Around the World (GDIB) as a tool for helping organizations determine strategy and measure progress in managing diversity and fostering inclusion.

There are 13 benchmarks that can guide the development of a comprehensive diversity and inclusion strategy divided into 4 categories as shown below.
Foundation Benchmarks
D&I Vision, Strategy, and Business Case

Leadership and Accountability

Infrastructure and Implementation
Internal Benchmarks
Recruitment, Development and Advancement

Benefits, Work-Life, and Flexibility

Job Design, Classification, and Compensation

D&I Education and Training
Bridging Benchmarks
Assessment, Measurement, and Research

D&I Communications
External Benchmarks
Community, Government Relations, and Social Responsibility

Products and Services Development

Marketing, Sales, Distribution, and Customer Service

Supplier Diversity
Global Diversity and Inclusion Benchmarks provide five levels for each benchmark that indicate progress toward the best practices in that category.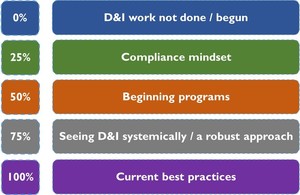 For each benchmark and at each level there is a description of behaviors for organizations to use as a self-assessment guide. This tool is offered with permission, free of charge by the authors, and is available here.
---
Diversity and Inclusion Headlines & Resources
---
Events Around The Region
(Vibrant Pittsburgh sponsored events are highlighted. For more events, visit our website or follow us on facebook)
Register now

for the

2014 Global Great Lakes Network Convening

to be held on

June 12-13

.

This important convening, hosted by Vibrant Pittsburgh, Global Detroit and GlobalPittsburgh, will bring together representatives from many cities and organizations to work on immigrant-related economic development initiatives.

The event is free and open to the public, registration is required.

Pittsburgh Human Resources Association (PHRA) 2014 Diversity and Inclusion Summit will take place on Tuesday, June 17 at 8:00am - 12:00pm at the new PHRA Office (One Gateway Center, Suite 1852, 420 Fort Duquesne Boulevard, Pittsburgh, PA 15222). For more information and to register, click here.
The English Language Institute (ELI) at the University of Pittsburgh offers non-credit English as a second language community education courses for internationals in the Pittsburgh community and at the University of Pittsburgh. A variety of courses are available Summer, Fall and Spring. For more information, visit the website.