Connect With Us On Social Media





Make A Gift To Vibrant Pittsburgh
Make a gift today to grow a diverse workforce and a brighter future for our region. Contact melanieh@vibrantpittsburgh.org or call 412.281-8600.
Tips To Promote Dignity and Respect
Tip #10:
Be a relationship builder.
Seek ways to expand your network.
Share Your Small Acts of Inclusion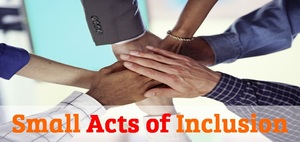 What are you doing within your organization or community to promote diversity and inclusion? Share your story with us! Email your act of inclusion to us at
info@vibrantpittsburgh.org.
Looking For A Job?

Sign up to receive our
Jobs Bulletin!
August Diversity Holidays
August 7 is Eid al Fitr
August 12 is Pioneer Day
August 17 is Marcus Garvey Day
August 21 is Raksha Bandhan
August 26 is Women's Equality Day
Pittsburgh Guide for Diverse Newcomers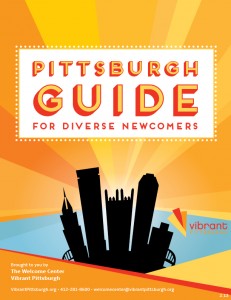 Read full guide
Our Vibrant Pittsburgh Members
Employers that have come together to grow the diversity of the region. Interested in becoming a Vibrant

Pittsburgh

Employer Member? Contact us at info@vibrantpittsburgh.org!
------------------------------
Alcoa
Bayer
Valassis
August 2013
Hello Friends,
I hope you are having a vibrant summer!

Last Friday Vibrant Pittsburgh and Allegheny County held our first Global Diversity Festival at South Park Amphitheatre. The festival celebrates the "vibrancy" and diversity of the Pittsburgh region through music, food and entertainment. We had a great turnout. Vendors from an array of backgrounds showcased their work and crafts. Adriana Dobrzcyka, Vibrant Pittsburgh's Community Outreach and Inclusion Manager, greeted people from across the region. The crowd networked, made connections, enjoyed good food and music and danced the night away. Thank you to everyone who came out and made a connection with a new person and celebrated diversity. We look forward to continuing to host our Global Diversity Festival as an annual event.

Next week we will be hosting a new Inclusion Best Practices Series event. The Inclusion Best Practices Series brings together businesses of all sizes to discuss best-in-class diversity and inclusion practices, enabling employers to share and learn from one another. Join us on August 20th as we welcome Anthony Carter, Chief Diversity Officer at Johnson & Johnson Corporation, who will speak about maximizing diversity and inclusion ROI through your diversity talent strategy.

This month's feature story is on the topic of mentoring and sponsorship. This topic is valuable for both new and seasoned employees. Send your personal story about mentoring or sponsorship as part of our Small Acts of Inclusion. Each month in our newsletter we focus on a particular diversity and inclusion topic and offer tips and best practices to help employees at all levels. If there is a topic you are interested in and would like featured, please let us know.

At Vibrant Pittsburgh we are hard at work planning some innovative and exciting activities for the fall and winter, please stay tuned for announcements about these upcoming events.
Sincerely,


Melanie Harrington
CEO, Vibrant Pittsburgh
---
Sponsorship: Mentorship's More Powerful "Cousin"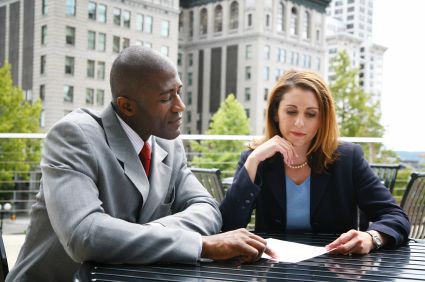 Some of you may have served as a mentor to a newer employee, offering advice and support based on your experiences in a similar field or industry. Others may have had the benefit of being mentored by a more experienced colleague who was able to help you work through your issues by act as a sounding board and pointing you in the right direction.

A mentor by definition is a tutor, coach, counselor and or guide. There have been many studies that show that mentorship is a very valuable tool to help all employees and especially historically underrepresented groups navigate organizational culture and be more successful. Mentoring relationships can be beneficial for both the mentor and the mentee. The mentor is providing a valuable service but also may learn from the mentee. Research shows that employees who are mentored are more productive, engaged and are more likely to stay with the company.

However a mentor's role usually stops short of advocating or lobbying for an employee's advancement. A sponsor, on the other hand, is someone in a "power" position who is a champion often unbeknown to the employee. A sponsor has usually had positive experiences with the individual where there has been a mutually beneficial outcome. The employee has demonstrated extraordinary performance that benefited the company and in particular the sponsor. As a result, the sponsor now believes in and trusts the individual and is willing to speak up on his/her behalf.

The differences between sponsors and mentors are highlighted below.
| | |
| --- | --- |
| Sponsor | Mentor |
| Advocate | Sponsor's "weaker cousin" |
| Goes to bat for you | Sounding board |
| "Powerfully positioned" champion | Provides guidance |
| "Leans in" with and for you | Mentorship more often one-way, sponsorship is reciprocal |
| Connector | |
| Trusts and believes in you | |
| "Got your back" | |
A sponsorship relationship is often informal versus the more formal mentoring programs that many companies have developed. Sometimes, sponsors are not even aware that what they are doing is "sponsoring" and employees are unlikely aware that they are being sponsored.

The most recent research shows that while mentors are useful, sponsors are actually the key to advancing women, minorities and other historically underrepresented groups. However, it is less likely that these groups will have sponsors.

Sylvia Ann Hewlett, CEO of Center for Talent Innovation, conducted a two-year study, which sampled 12,000 men and women in white-collar occupations across the United States and Britain. The study showed that sponsorship and not mentorship, made a measurable difference in career progress.

It is more complex for multicultural talent to secure a sponsor because it is still true that those most likely to be powerfully positioned are white men. White men may unconsciously not see employees from different ethnic and racial backgrounds as "sponsorable". It is easier to sponsor someone who looks more like you. Therefore their first inclination might be to sponsor other white men, especially acknowledging that they may not even consider their supportive behavior as "sponsorship".

Now that we have a clearer delineation between mentoring and sponsoring, we encourage leaders to think about who they may be "unconsciously" sponsoring and make sure that you are not excluding deserving employees from historically underrepresented groups. We also encourage those who want to be sponsored to conduct a serious self-assessment to determine if you are ready for a sponsor. Such an assessment should include what you have accomplished over a period of time, who in leadership positions are aware of your accomplishments and how you can better position yourself to secure a sponsor.

Do you have a personal story about mentoring or sponsorship? If so, submit it for our Small Acts of Inclusion.
---
Diversity and Inclusion Resources
---
Events Around The Region
(For more events, visit our website or follow us on facebook)