Connect With Us On Social Media





Make A Gift To Vibrant Pittsburgh
Make a gift today to grow a diverse workforce and a brighter future for our region. Contact melanieh@vibrantpittsburgh.org or call 412.281-8600.

The Hill District is a collection of neighborhoods that is considered by many to be the cultural center of African-American life in Pittsburgh, Pennsylvania, an American city.
Tips To Promote Dignity and Respect
Tip #7:
Be Open
Try to experience new thoughts and ideas as learning opportunities.
Looking For A Job?
Visit our website to see who's hiring today!
February Diversity Holidays
February is Black History Month
February 10 is Lunar New Year
February 10-24 is Chinese New Year
February 11-17 is Random Acts of Kindness Week
February 13 is Ash Wednesday
February 18 is President's Day
February 21 is International Mother Language Day
February 23 (sunset)-24 (nightfall) is Purim
Our Vibrant Pittsburgh Members
February 2013
Hello Friends,

As you know, the month of February in the United States is Black History Month. Started in 1926 by historian Carter G. Woodson who proclaimed the second week in February as "Negro History Week," in 1976, the federal government acknowledged the expansion of Black History Week to Black History Month.
In honor of Black History Month we have interviewed three Pittsburgh luminaries to discuss the diversity, black history and opportunities across the region.

I encourage you to check out some of the events going on in your area to celebrate Black History Month and expand your knowledge and understanding of African-American history. Visit our website and Facebook page for updates to various events across the Pittsburgh region.

Sincerely,


Melanie Harrington
CEO, Vibrant Pittsburgh
Celebrating Black History Month
In celebration of Black History Month we interviewed three prominent African Americans in the Pittsburgh region.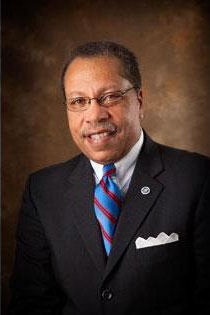 Dr. Alex Johnson
President, Community College of Allegheny County
Co-Chair, Vibrant Pittsburgh Board
Dr. Alex Johnson has served as the President of the Community College of Allegheny County (CCAC) since 2008. As one of the most diverse community colleges in the region, CCAC has placed special focus on strengthening its commitment to diversity. One way CCAC is doing so is by ensuring that the student body is diverse and that the faculty and staff represent the diversity of the students. CCAC also has several community outreach programs to help enrich the lives of the surrounding communities.
With the Young Adult Empowerment Program CCAC helps undereducated and underemployed individuals ages 17 to 24 in southwestern Pennsylvania. The program aims to increase the number of young adults who will graduate from college and find employment in high-demand, high-priority fields.
Through the One College…One Community initiative, CCAC partners with local school districts, libraries, correctional facilities and other organizations to read and discuss fiction books and their diversity themes. The goal of this program is to illustrate the benefits of a diverse society. The book selected this year is Carson McCullers' novel The Heart is a Lonely Hunter.
CCAC also works with several area schools offering enrichment programs to the students.
When speaking about his role as Board Co-Chair at Vibrant Pittsburgh and the mission and goals of the organization, Dr. Johnson stated that his "best hope is that one day an organization like this is not needed in Pittsburgh". Since that day is not today, he is proud of what Vibrant Pittsburgh has set out to accomplish in the Pittsburgh region. One of the reasons that Vibrant Pittsburgh was formed was to help ensure that people who relocate to Pittsburgh feel excited and embraced by the community. Dr. Johnson believes that in order for this community to continue to thrive, a diverse workforce is necessary. However, he also knows that retention is just as important as recruitment. Professionals coming to the community need to feel welcomed and have a sense of belonging –Vibrant Pittsburgh's role is to make sure that this happens.

Dr. Johnson stated "there needs to be both individual and organizational effort to realize a more diverse and inclusive community and workforce". Vibrant Pittsburgh and CCAC work in partnership to advance these goals. Dr. Johnson believes the Pittsburgh community has a lot to offer, with many people from all walks of life willing to contribute to the advancement of the community.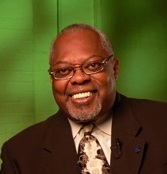 Sala Udin
Interim Co-Director, August Wilson Center for African American Culture
Member, Vibrant Pittsburgh Board

Sala Udin was born and raised in the Hill District of Pittsburgh, the cultural home of African American life. Many cultural contributions – music, sports, literary, politics – initiated from the Hill District, the "heart of the Black community". Sala Udin's surroundings growing up helped to shape his love and passion for African American arts and culture.

In 1968, Udin co-founded the Black Horizons Theatre with August Wilson. In 1992, he opened a black bookstore called New World Books. While serving on the Pittsburgh city council in the late 1990s, Udin was asked by the then mayor to bring him a proposal to create an African American museum in response to the concerns he was receiving by some of the black community leaders. Udin took on this request and in 2009 the August Wilson Center for African American Culture was opened – named after his friend and fellow Pittsburgh Hill District native. Udin and the other founders did not want The Center to be simply a museum, but a place that provides both cultural education and entertainment. The August Wilson Center "engages regional and national audiences in its mission of preserving, presenting, interpreting, celebrating, and shaping the art, culture, and history of African Americans in Western Pennsylvania and people of African American descent throughout the world." The August Wilson Center has a theatre, dance company, music ensemble and a gallery of visible arts. The Center is the only company in the country with all forms of cultural art in one building.

As a civil rights and cultural activist, Udin is passionate about the work that he does in the Pittsburgh Community. While strides have been made in the African American community in Pittsburgh, there is still work to be done. Udin believes that the issues and struggles that still exist today with the Black community need to be recognized as a "Pittsburgh problem." One of the goals of Vibrant Pittsburgh is to bring community together as a whole to help all groups of people realize success in the community.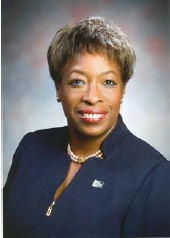 Doris Carson Williams
President and CEO, African American Chamber of Commerce of Western Pennsylvania

When asked what drives and motivates her about her work, Doris Carson Williams responded, "helping people help themselves." Williams serves as the president and CEO of the second-largest minority chamber in the United States. She became executive director of the African American Chamber of Commerce of Western Pennsylvania (AACCWP) in 1998, and president and CEO in 1999. Williams is dedicated to upholding the organization's mission to provide African-American business owners and professionals with access and business opportunities throughout the region. Since the office opened in 1998, the chamber has grown from 28 to more than 500 paid members and corporate sponsors. Under Williams' leadership the chamber has led delegations abroad and has been recognized with the Best in Business Award in the class of commerce by the Small Business Commerce Association.

The AACCWP offers many programs and services to its members and guests assisting them in their development and giving them access to decision-makers for business growth. The Chamber hosts monthly Power Breakfast Meetings where a CEO from a Pittsburgh region organization speaks to the membership about how to do business with their company. Other programs offered through the chamber include: Advances in Health Care, Ask the Expert Program, The Chamber's Business Institute, Strengthening Your Business Acumen and the Candidates Forum.

Williams, a native of Pittsburgh, loves her city. With more than 20,000 open jobs in the region, Williams said that there is plenty of opportunity for professionals. She further offered that there are many things that make Pittsburgh a unique city, from its affordability to its great educational systems to its entertainment.
To find African American and other diverse membership organizations in the region, check out Vibrant Pittsburgh's Affinity Groups Map.
Diversity and Inclusion Resources / Articles
Events Around The Region
(For more events, visit our website or follow us on facebook)
Cornell University Diversity and Inclusion Training in Pittsburgh, PA - Begins February 13; Click here for more information and to enroll.
The Pitt Black MBA Network 2013 Black History Month Events from Thursday February 21, 2013 to Saturday February 23, 2013. For more details click here