"Dancing with (Dancing Earth) empowers the inseparable phenomenon of life and dance --- restoring purpose, solution and faith for the ancestral healing of sacred wholeness and transformation for the world."
- Natalia Aceves Ghezzi
photo : Anne Pesata by © pauloT.
Just Wrapped Up
DIRT FESTIVAL & MOMB WORKSHOPS
in San Francisco
DANCING EARTH was honored to be a part of Dance Brigade's Dance Mission Theater D.I.R.T. "Dance In Revolt(ing) Times: Holding Our Ground" Festival! Twenty-five amazing artists using beauty, joy and rage to fight for community.

Leading into the festival, we were honored to offer four Movement of Movement Building (MOMB) workshops in Yelamu, the occupied territory of the Ohlone, as well as a wonderful guest class at Sonoma State University. A warm THANK YOU to Leny Strobel and Christine Cali for their support!

The local community came together for MOMB with four cumulative practices that invoked the movements for movement-building. MOMB practices centered on Indigenous worldview, dance as a purposeful ritual, the body as a source of knowing, and the regenerative relationships with self, community, non-human relatives, and planet for a more loving, compassionate, tolerant and sustainable future.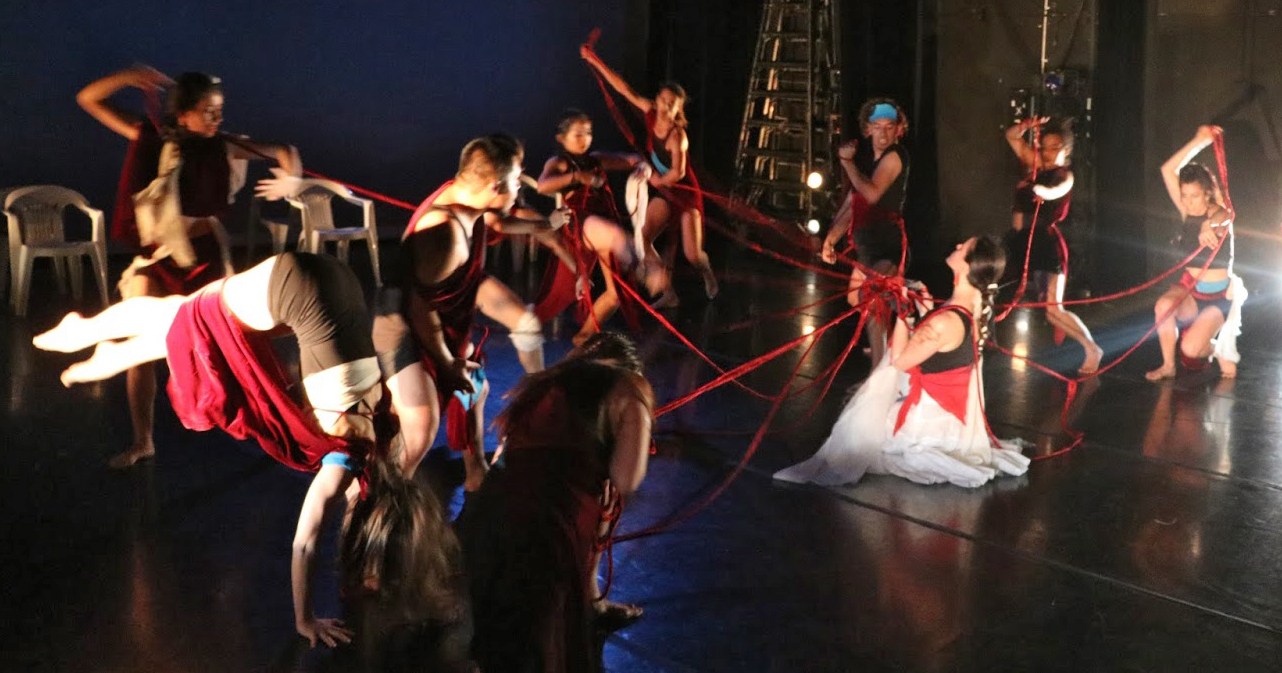 The next phase of our work-in-progress, "TREATY MAKING: We Stand Together" was created with eleven inter-cultural dance artists. This phase was created along with interpretation videoscapes and spoken word recorded at Standing Rock, along with text from the first Indigenous Women's Treaty Defending Mother Earth (thank you Pennie Opal Plant!). Voices of our local California First Nations representatives, Kanyon Sayers-Roods, Ras K'Dee, and Desirae Harp of the Coastoan Ohlone/Chumash, Afro- Pomo, and Mishewal OnastaTis/Dine peoples, framed the opening and closing of "Treaty Making." Our Bay Area associate training program, Cuicacalli Escuela, and the unforgettable Danza Del Venado, were featured on the opening night of DIRT. The powerful choreography and performance by Dancing Earth Artist and Cuicacalli Director, Jesus "Jacoh" Cortes, was deeply felt!

Stay tuned for "

500 Years of Resistance,"

a collaboration between Dancing Earth and Cuicacalli, to be shown at Brava Theater in San Francisco in the Fall of 2017.
... coming up in ...
APRIL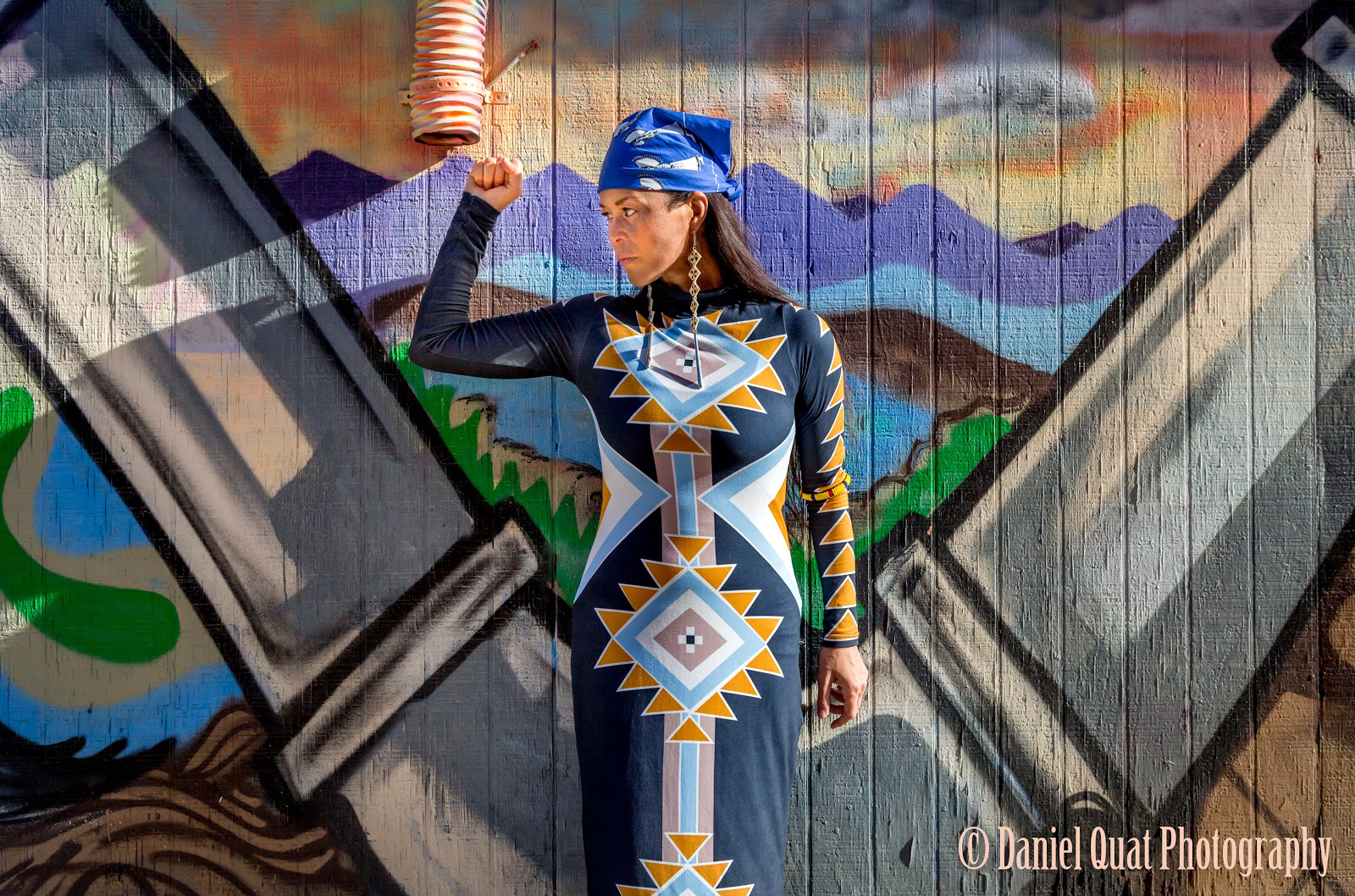 Rulan will be in creative company with brilliant national and international artists and thinkers as a Santa Fe Art Institute Water Rights artist. She will be offering and sharing many activities to move/ guide the work as it progresses from the SFAI campus and out into community. Stay tuned for activities such as T-shirt styling, clothing swaps, water walks, and more as we combat water waste as produced from the fashion industry!
April 19-22

Participating in Decolonizing Nature, a FREE event
April 21-22

RENEWABLE ENERGY FESTIVAL at Northern New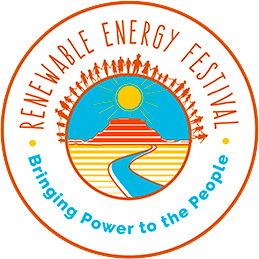 Mexico Community College: "Bringing Power To The People!" On Friday evening, Dancing Earth will perform between

6-8pm

at Nick Salazar Center for the Arts.

Saturday activities will be from 9-3pm including demonstrations, lectures, and films on conserving energy in New Mexico --- including adobe construction, green building, passive solar design, solar wind, geothermal power, and much, much more!




April 21

New Mexico School of the Arts senior concert at NMSA Gymnasium at 7pm, featuring a collaborations with students and Rulan about water. These phrases were inspired by our 2012 dance work, "Walking At The Edge of Water."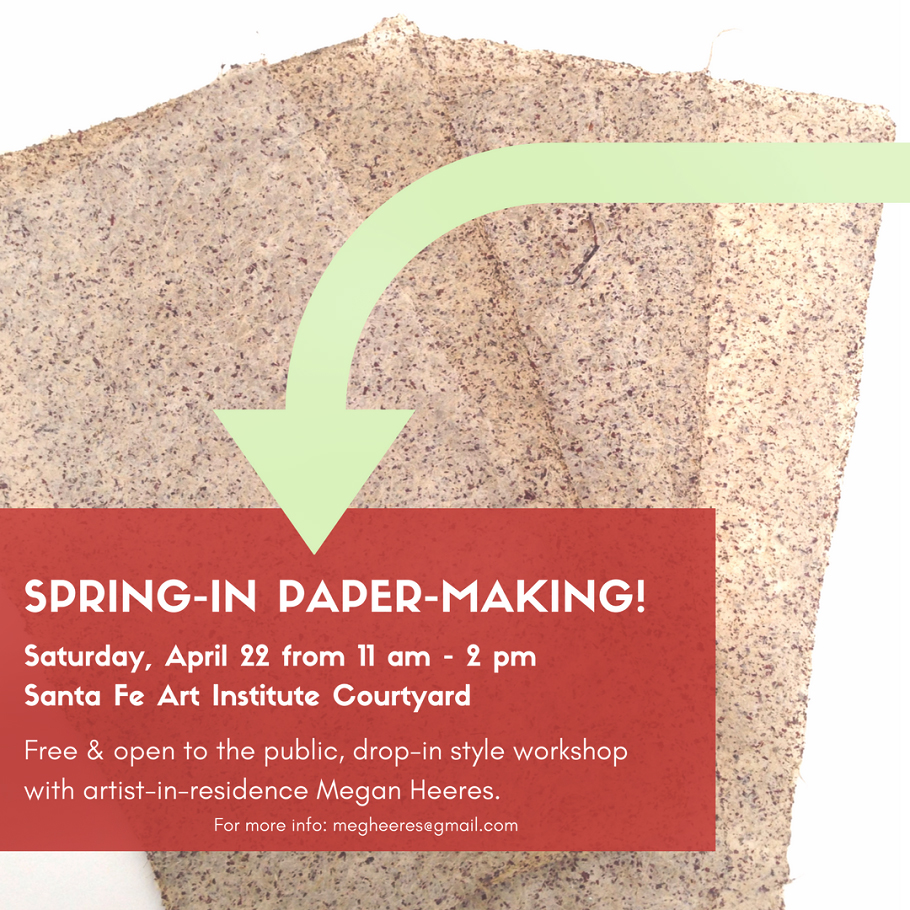 April 22 Come and learn how to make paper from invasive plant species with SFAI Water Rights artist in residence Meg Heeres at 11am.
April 27

Dancing Earth performs excerpts from ". . . SEEDS RE GENERATION . . ." to honor the amazing contestants of Miss Indian World, at the Albuquerque Convention Center at 7pm!


April 27 Rulan collaborates with

DEAR PATRIARCHY

event at Meow Wolf, 1352 Rufina Circle, Santa Fe, New Mexico. CLICK HERE for more info.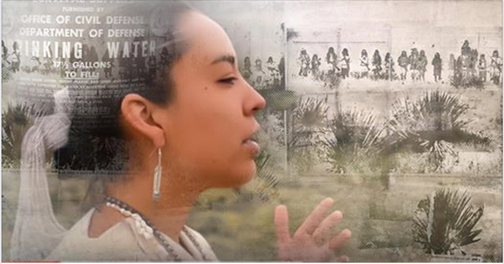 April 28 Rulan in performance-art mobile-improvised installation and eco-dance collaborative film work with Marion Wasserman at SONGS FROM THE EXTRACTION ZONES: Symposium and Exhibition, a community anti-fracking event at the Santa Fe Art Institute.


APRIL 29 El Museo Cultural at 3:30-6pm: Rulan leads movement-integrations session during "URGENCY OF NOW: A PATH TO JUSTICE" 100% Renewables Campaign Launch in Observance of the National People's Climate March Call to Action.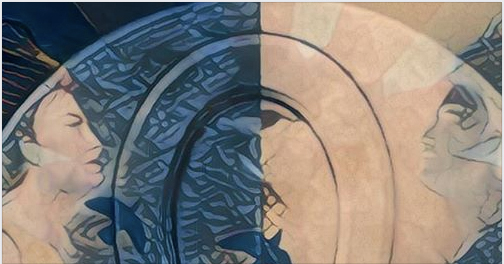 April 29 Esme Vaandrager and Sina Soul perform at the Fierce Feminine Rising event in Santa Fe, along with more AMAZING female performing artists! Proceeds will benefit Girls, Inc., and Honor the Earth.
---
... coming up in ...
MAY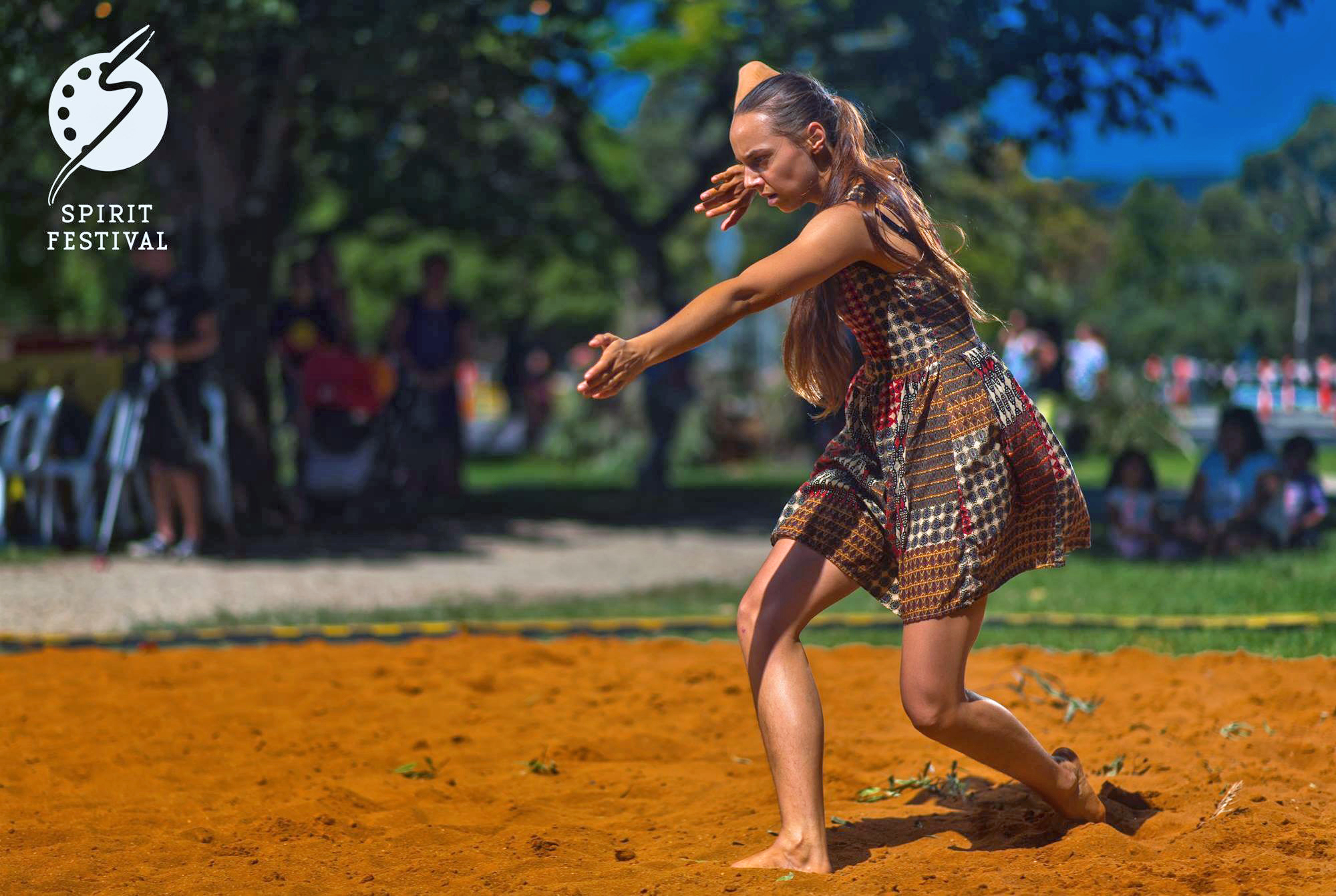 early May Rulan heads to the Yirramboi Festival in Melbourne, Australia!
Australian Indigenous Cultural Artist, Carly Sheppard (Kurtjar, Kunjin tribal heritage), whose work "predominantly explores the experience of being a part of the Indigenous diaspora of Australia; intersecting identities and the navigation of trans-generational inheritances, exploring the borders of ownership and autonomy, and the mapping of these shifting spaces and their interaction with changing social and cultural environments."




late May

Rulan joins filmmaker Cara Mumford in Anishnaabeg territory of Ontario, Canada for a dance film project with Christine Friday, Heryka Miranda, and beloved mentor Marrie Mumford.
---
... coming up in ...
JUNE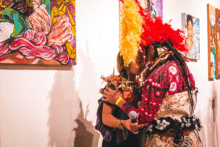 June 10- 11 Treaty Making at Urban Indigenous Festival in Yelamu (aka San Francisco). TICKETS Here.

June 16 Treaty Making at Yerba Buena Native Arts Festival!

"What a magical evening! Needed to be reminded of what is truly beautiful in this world. The dancers brought it back to me. Fog has lifted and some hope restored." - Beth Forsman
---
HOW CAN YOU BE INVOLVED?
Do you want to s
ee more DANCING EARTH?! We are currently raising funds for two important documentaries! The first one is about our project ...SEEDS: RE GENERATION… by award winning Dine filmmaker, Blackhorse Lowe, who created our very first short dance film years ago.

The second documentary is about our TREATY MAKING: We Stand Together project by emerging filmmaker Madeline Rackerby.
Donors of $100 or more will get an
exclusive SNEAK PEEK of these ground-breaking films!
Or maybe you would like to support our emerging Indigenous artist-leaders, representing diverse First Nations from across the United States, Australia, Mexico, and Samoa! Many of these artists are in desperate need of scholarships in order to cover their travel costs to attend our annual Summer Institute this August. Started in 2010, the Summer Institute builds cultural-artist ambassadors by de-colonizing and revitalizing the purpose of a new generation of Indigenous performance.
CLICK HERE to make a donation

to Dancing Earth, or contact dancingearthasst@gmail.com about sending a check or getting a tax acknowledgement letter! You can indicate whether you would like to support dance film, sponsor Summer Institute, or make a general unrestricted contribution to our programming!
---
THANK YOU FRIENDS
Bethany Yellowtail and Kim Meraz and the Sacred X Campaign which honors Native artists for our work on behalf of water; here is Anne, Jade and Lupita on the rez, the farm, and the big apple!

Thanks to Ali Zadeh and Connie Windwalker for costume construction! Nancy at Homefrocks, Magita Storey at Elven Velvet, Discount Fabrics and for donation of salvaged materials for costuming.

David Michael Photo for photos and Madeline Rackerby for video documentation! Lydia Neff and Alicia Ledezma for PR consultation. Michael Mao, Ted Sothern, Ananya Chattarjea and Penelope Freeh for your love and support during Oyate Okadakiciyapi. Cortes familia, Teri Storrs, Alexandra Riggs, Keith and Beth Forsman, and Stella Adelman for your love and support in the Bay Area. KALW Radio, Janeen Antoine and Bay Area Native Radio, Professor Jacqueline Shea Murphy, and Claudia Escobar at KQED Arts in Bay for awesome interviews for DIRT and related Indigenous contemporary dance writings, and Rafael J. Gonzalez for your love and blessings at the DIRT Festival!
---
THANK YOU SUPPORTERS

Thank you to the Zellerbach Family Foundation for their support of "We Stand Together." The Mission of the Zellerbach Family Foundation is to be a catalyst for constructive social change by initiating and investing in efforts that strengthen families & communities.

Thank you to Honor the Earth for their support of "The Re-Story-Ing" ongoing project . The mission of Honor the Earth is to create awareness and support for Native environmental issues & to develop needed financial & political resources for the survival of sustainable Native communities. Honor the Earth develops these resources by using music, the arts, the media and Indigenous wisdom to ask people to recognize our joint dependency on the Earth and be a voice for those not heard.
Thank you to the New England Foundation For The Arts, & their support of Dancing Earth through the National Dance Project award. NEFA's mission is to build connections among artists, arts organizations, & funders, powering the arts to energize communities in New England, the nation, & the world. The National Dance Project supports the creation and touring of new dance works & connects artists, cultural organizations & audiences across the nation.



Rulan Tangen is honored to be a recipient of A Blade Of Grass 2016 Socially Engaged Art Fellowship. ABOG provides resources to artists who demonstrate artistic excellence & serve as innovative conduits for social change. They evaluate the quality of work in this evolving field by fostering an inclusive, practical discourse about the aesthetics, function, ethics and meaning of socially engaged art that resonates within and outside the contemporary art dialogue. The Fellowship supports individual artists and collectives who are working in leadership roles and in partnership with communities, in ways that are relevant in everyday life, at ambitious scale, to enact social change. Rulan & Dancing Earth are sincerely thank A Blade Of Grass for this support!
Thank you to the The Marshall L. &
Perrine D
. McCune Charitable Foundation for their support! The McCune Foundation is dedicated to enriching the health, education, environment, cultural & spiritual life of NM. The Foundation memorializes its benefactors through proactiv
e grantmaking that seeks to foster positive social change.