When:
Thursday, September 13, 2012
5p

Where:
Rapour Restaurant & Lounge
VICTORIA GARDENS
7900 Kew Avenue Suite 5410
Rancho Cucamonga CA 91739

RSVP:
For your ticket or more information, please contact Alisha at 909-899-7999 or Alisha@RaPourRestaurant.com.
$150 per person.
Check out our Facebook page on
http://www.RaPourRestaurant.com
for more information.
Experience an Evening of Culinary Art,
Fine Wine, Luxury Transportation
and the George Benson, Chaka Khan Performance at L. A. County Fair
Rapour Restaurant & Lounge in Victoria Gardens has always prided itself in
treating its customers like a VIP.
This VIP treatment will be enhanced for up to forty people who wish
to take advantage of
Rapour''s special "Culinary Dining, Fine Wine &
Performance at
L.A. County Fair" package.

Beginning at 5 p.m. on September 13th,
Rapour Restaurant will blend a creative
food menu and wine pairing with a one-time only opportunity to see George
Benson and Chaka Khan in concert.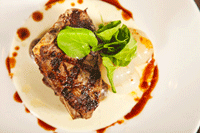 For $150 per person, experience a menu
prepared by Executive Chef Greg Stillman, formerly of The French Laundry in
Napa Valley and Patina Group in Los Angeles. Chef Stillman will dazzle the
palate with a creative culinary experience and each course will be paired
with a different variety of wine.

Following dinner, arrive at the concert
at the L. A. County Fairgrounds in Pomona in a luxury vehicle for the George
Benson and Chaka Khan performance.
After the concert ends, return to Rapour via luxury transportation.
Rapour''s package for the September 13th performance:
(1) George Benson and Chaka Khan concert ticket

Culinary dining experience paired with a different variety of wine

Luxury round-trip transportation from Rapour to Fairgrounds

$150/person - advance reservations and pre-payment is required
Link to my website