September-October 2012
ILSP Fall Retreat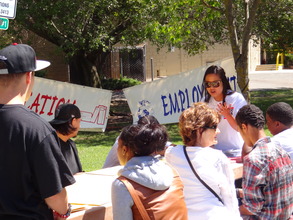 More than 70 youth, Contra Costa County Independent Living Skills Program (ILSP) staff, care providers, Court Appointed Special Advocates (CASA), and emancipated youth participated in this year's Fall Retreat, receiving valuable information about the services available to them through participation in ILSP. This year's retreat featured a rotation of tables, each with information on a different topic including aftercare services, AB 12 information, housing and transitional housing programs, education, financial aid, employment, Workforce Investment Act services, California Youth Connection, and Foster a Dream.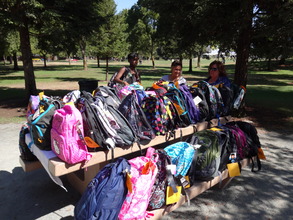 Each of the youth participants received a backpack filled with school supplies generously donated by Foster a Dream, an ILSP t-shirt, and a lunch of hot dogs, hamburgers and a variety of salads and fruits prepared by ILSP Staff Member Alfred Arroyos and his wife. The Fall Retreat has provided Contra Costa County youth a valuable orientation to the ILSP services available for more than 20 years. Dependent youth in out of home care are eligible for ILSP services beginning at age fifteen and a half.
---
I Never Thought I would be Here
At a recent Food Assistance Program/Food For Children distribution, a woman and her two kids had escaped an abusive husband with the help of STAND! For Families Free of Violence. Friends helped her some, but they couldn't support her and so she found herself in a small trailer with no plumbing and only $3 in her pocket. She never thought she would be in this place. She was supposed to be at home taking care of her two small children. For four months last year she lived on WIC and $40 in cash. She was able to make just simple meals but she also had fresh fruits and veggies to feed her daughters.
She is now enrolled in CalWORKs which she sees as a way to help her get on her feet. The food she receives from the Food Bank of Contra Costa and Solano helps her stock her pantry. "These programs are vital," she said. She's not looking for lifelong help, just enough to get on her feet and go back to school so she can get a job to support her girls. Right now as part of the CalWORKs program requirement, she is working 21 hours a week. She is grateful for the work and experience but is looking forward to figuring out what she wants to do and is considering early childhood education.
Without the CalWORKs, "I would be homeless. I wouldn't be able to feed my two girls," she said. "They have clothes thankfully but they grow so fast. What about shoes? And they would outgrow their clothes within a year." Thanks to the Medi-Cal program her daughters are caught up on their immunizations and their cavities are fixed. Now she can focus on her own medical needs after not having insurance for 3 years. She never knew about any of these programs or free medical clinics until she needed them. She never thought she would be in this position. "I am so grateful," she says.
---
Community Services Celebrates Program Graduates

The Community Services Bureau (CSB) held a special celebration to acknowledge 32 graduates, including staff from administration, comprehensive services, as well as site supervisors and teachers. Many graduates independently received their Bachelor's or Associate's degree within the last two years, while 13 staff members participated in CSB's sponsored Bachelor's degree cohort through California State University, Sacramento (CSUS). CSB staff received degrees ranging from General Education, Associate in Arts/Science, Bachelor of Arts/Science, Master of Arts/Science, and Master of Public Administration.CSB recognized the graduates' outstanding achievement, commitment and completion of their educational degrees, while employed in full-time jobs. Community Services Director, Camilla Rand, addressed the graduates with an inspirational speech on reaching this major milestone not only as a personal achievement but also for their professional growth. Following her speech, Camilla Rand and Katharine Mason, Division Manager, presented each graduate a congratulatory letter, certificate of achievement and a book on either teaching or leadership. The ceremony concluded with Ambreen Khawaja, Site Supervisor III, reflecting on her experience as a fellow graduate, a CSUS cohort member, and a mentor. A graduation luncheon was sponsored by Lakeshore Learning.
Graduates in attendance: Consuelo Hanson, Cathy McKeever, Ramani De Almeida, Martha Pearson, Betty Defond, Kristin Cook, Braunwyn McIntosh, LaTonya Saucer, Freda Augustine, Ivette Nazario, Vickie Robertson, Grace Chiu, Francisco Rueda Navarro, Joanna Zavala, Amy Wells, Ambreen Khawaja, and Ruth Hunter.
---
Nicolette Moultrie Appointed to the Dental Hygiene Committee of CA
Community Services Bureau (CSB) partner Nicolette Moultrie, from Strategies for Healthy Smiles and the Children's Oral Health Program, was appointed to the Dental Hygiene Committee of California by Governor Edmund G. Brown Jr.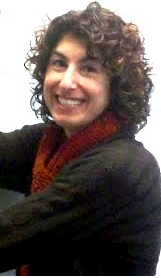 Moultrie has served in multiple positions at the Contra Costa County Regional Medical Center since 2010, including program manager of the children's oral health program and project liaison. She has been the owner and registered dental hygienist at Strategies for Healthy Smiles since 2008 and a dental hygienist at the Contra Costa Health Services, Children's Oral Health Program since 2007.
Through her commitment to children's oral health, thousands of CSB's infants, toddlers and preschoolers have received on-site dental exams and preventive care as well as referrals and access to local dentists for ongoing oral health care and treatment. Nicolette is also instrumental to the success of the national "Give Kids a Smile Day," which takes place annually in collaboration with the Contra Costa Dental Society, the Children's Oral Health Program and CSB.
Nicolette's appointment to the Dental Hygiene Committee of California is a great opportunity for her to advocate for high quality oral health care for families and children throughout the state. Congratulations Nicolette!
---
Map Shows Regional Resources for Businesses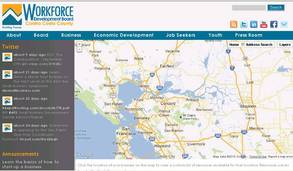 The Workforce Development Board of Contra Costa County (WDB), in collaboration with East Bay Economic Development Alliance, Alameda County, Contra Costa County Department of Conservation and Development, and the Contra Costa County Department of Information Technology created an interactive map that provides a custom list of resources available to businesses based on their location within Contra Costa County. The planning and creation of the map included working with various audiences such as economic developers, chamber representatives, local businesses and entrepreneurs to ensure ease of use and complete information.
Visit the WDB to access the map at http://wdbccc.com/business/map.
---
Summer Youth Success
In January 2012, the White House announced a new initiative to promote summer employment and work experience for youth called Summer Jobs+ 2012, and it calls for businesses, nonprofits, and government to work together to provide opportunities to qualifying youth between 16 and 21 years olds.
Contra Costa County's 2012 Summer Jobs+ provided more than 220 youth in jobs and paid internships throughout the county. With an original goal to place 100 youth in jobs, the Workforce Development Board of Contra Costa County's (WDB), the Contra Costa County Office of Education (CCCOE) and Henkels & McCoy Training Services are proud to have surpassed expectations to provide quality employment and valuable workplace experiences for many low income and disconnected youth with many summer jobs resulting in permanent employment.
Case Managers reviewed resumes, helped youth prepare for interviews, and provided guidance throughout the job selection and placement process. The following agencies hired youth and remain strong partners in the effort to employ Contra Costa County youth:
---
Zero Tolerance Program Receives $900,000 National Grant to Expand Domestic Violence Services
Contra Costa County's Zero Tolerance for Domestic Violence, an initiative of the County's Board of Supervisors, received a $900,000 grant from the United States Department of Justice's Office on Violence Against Women through the Grants to Encourage Arrest Polices and Enforcement of Protection Orders Program.
"Congratulations are in order to Contra Costa County on earning this funding. Their efforts, combined with the efforts of their partners, can help prevent domestic violence in our community. But this grant also underscores the need for Congress to ensure that the Violence Against Women Act can continue to fund important programs like these around the country," stated Rep. George Miller (D-Martinez).
The program enhances victim safety and offender accountability in cases of domestic violence, dating violence, sexual assault and stalking by encouraging jurisdictions to implement pro-arrest policies as an effective intervention that is part of a coordinated community response. An integral component of the arrest program is the creation and enhancement of collaborative partnerships between criminal justice agencies, victim services providers, and community organizations which respond to sexual assault, domestic violence, dating violence and stalking.
"As we mark Domestic Violence Awareness Month in October, this grant is a critical investment in preventing domestic violence in Contra Costa County. The demand for domestic violence services is increasing and this award couldn't come at a better time. We are fortunate to have a strong partnership of public and private agencies working together to create safety for families in our communities. This funding recognizes the tireless efforts of advocates, law enforcement, the Court, and numerous agencies to create comprehensive approaches to domestic violence, sexual assault and stalking," said Devorah Levine, Director of Contra Costa County's Zero Tolerance for Domestic Violence Initiative.
Contra Costa County, in collaboration with its non-profit, non-governmental victim service partners Bay Area Legal Aid, Community Violence Solutions, STAND! For Families Free of Violence, and Tides Center, will use this grant funding to increase services to families and individuals throughout Contra Costa County. Funds will support the newly established Family Justice Center in Richmond, providing comprehensive services in one location for victims and their children; legal advocacy; increased access in obtaining restraining orders; intensive monitoring of offenders and the creation of countywide risk assessment tools and multidisciplinary training.
For more information about Contra Costa County's Zero Tolerance for Domestic Violence initiative, please visit the website at www.contracostazt.org.
---