May-June 2012
From the Interim Director, Terry Speiker
More than 500,000 of California's long-term unemployed will be required to visit a local One-Stop Career Centers over the next seven months to learn about employment services offered by the Employment Development Department (EDD) and local partner organizations. Eastbay Works and EDD are helping long-term unemployed find work through enhanced coordination of services, and are helping to facilitate benefits for individuals who may be eligible for them.
The new appointment requirement is part of a reauthorization of four tiers of federal extension benefits signed by President Obama in February.
The legislation also requires individuals collecting federal extension benefits after they run out of regular state unemployment benefits to:
Document their work search efforts which now must include contacts with at least three employers a week,

Provide their documentation upon request to the EDD, and
Ensure they are registered in EDD's CalJOBS, California's online job listing and resume service, by entering or updating their resume in the system.
While all unemployed workers collecting extension benefits must now meet these requirements, the new mandatory Reemployment and Eligibility Assessment (REA) appointments apply only to those people beginning a first tier of extended benefits or transitioning to the second tier with a claim starting on or after March 25, 2012.
Claimants could lose their benefits if they fail to appear for their appointment or fail to comply with other requirements of the law including the work search documentation and registration in CalJOBS.
---
Week of the Young Child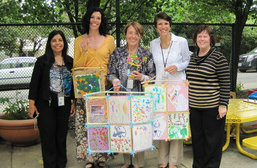 The National Association for the Education of Young Children, in conjunction with the Contra Costa County Board of Supervisors and Contra Costa County Employment & Human Services Department Community Services Bureau's Head Start and Child Development Program celebrated the Week of the Young Child during April 22-28, 2012. The purpose of the Week of the Young Child is to focus public attention on the needs of young children and their families, and to recognize early childhood programs and services that meet those needs. Research shows that high-quality early childhood programs help children - especially those from families with low-incomes - develop the skills they need to succeed in school. The Community Services Bureau provides comprehensive health and educational services to over 2,000 children and families in Contra Costa County each day in 18 centers county-wide. The Community Services Bureau is working to provide learning opportunities to families of young children, including financial literacy and early childhood education, that ensure both parents and children in Contra Costa County are school-ready. Teachers, families, and others who make a difference in the lives of young children in Contra Costa County deserve thanks and recognition.
---
Collaboration Allows Pediatricians to Help Victims of Child Abuse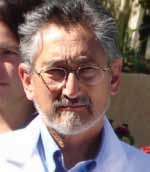 A partnership between Contra Costa Children and Family Services, Health Services, law enforcement, District Attorney, and Community Violence Solutions provides exceptional care for victims of sexual assault which affects one out of three females and one out of six males under 18. Patients are referred by law enforcement partners. Specialized examiners from the Health Services' sexual assault response team evaluate the patient, treat any medical conditions, and make necessary medical referrals. Dr. Jim Carpenter, who is a pediatrician that specializes in child abuse, says these compassionate, multi-disciplinary and coordinated interventions are the best approach to community problems like child abuse. He said child abuse has been associated with increased risk of adulthood diseases, including obesity, diabetes, hypertension, heart disease, substance abuse and mental illness.
For more information, please read Dr. Carpenter's column about child abuse at http://bit.ly/HU215n.
---
Volunteer Program Celebrates 26 Years of Dedication
Contra Costa County's Volunteer & Emergency Services (VES) and Volunteer Emergency Services Team in Action (VESTIA) jointly celebrated and honored volunteers who support and participate in Contra Costa County Employment and Human Services programs. VES has a variety of volunteers supporting county programs, as well as volunteers in the community who raise funds or do community drives for needed goods. In 2011, volunteers donated 26,000 hours to our programs.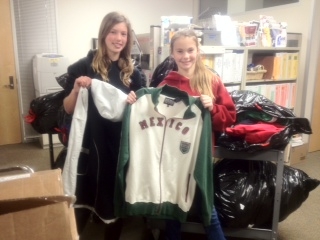 This year's honorees included Matt Barnes from the VESTIA Board of Directors, Kathleen Carrier with In Home Supportive Services, Mary Jensen with the Campership Program sending low-income and foster children to summer camps, Judy Pieralde from the Holiday Helpers Warehouse, and Emily Reed who held a coat drive for VES. Emily, a middle school student, worked with her cousin to gather over 100 coats from the community to donate to EHSD clients in need. She had an idea, created a plan, and followed through. Thanks & congratulations to Emily and to all the honorees this year!
To find out more about Volunteer & Emergency Services, please visit www.vestiainc.org/
---
Reaching for the Stars
By Angelica "Gelli" Burton-Cabonce
I am a senior at Alhambra High School, and I am extremely excited to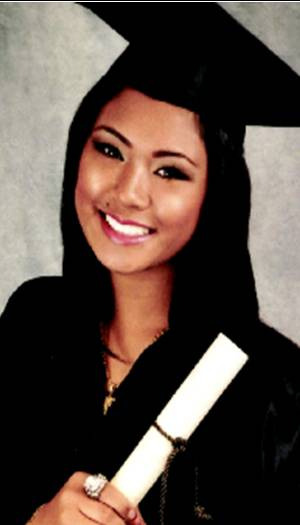 graduate in June. During high school, I went to Paris Beauty College working day and night to complete 1,600 hours of beauty school. I successfully graduated on August 19, 2011 and received my diploma of completion. I took the CA State Board Examination for Cosmetology in March and passed it with flying colors. Now I am a licensed Cosmetologist, and still in high school working to get where I want to be.
None of my accomplishments would have ever happened if it wasn't for my foster mother Jessica Platt. Over the past 3 years she has taken care of me and nurtured me as if I was her own flesh and blood. I appreciate everything that she has done for me. She has motivated me to become a better person than I was; she brought to my attention how important it is to be my best and to strive in everything that I do. Thanks to her, I want to advance all aspects of education that come my way. In the Fall I will attend DVC to study business and obtain my associates degree so one day I can open my own salon. Also, in the future I want to run an organization that provides free haircuts and make up for special events for foster youth.
The Contra Costa County Independent Living Skills Program's vision is to move every youth from stagnation to motivation; from limitations to possibilities; from dependency to self-sufficiency; from the past to the future.
---
Symposium helps point East Bay small business owners in right direction
By Paul Burgarino, Contra Costa Times
Mary Thomas wants to start her own business handling legal documentation for small uncontested items, but she is hesitant. The Bay Point woman has 25 years' experience in various legal and financial capacities and a business plan in place but fears failure. Instead, she has worked various temporary jobs since being laid off. After attending a small-business symposium in Antioch, however, Thomas feels more hopeful about her chances at success. "Now I just have to stop sitting on the fence and do it," she said.
Scores of current and potential small-business owners, along with East Bay lenders and business advisers, attended the May event at the Antioch Community Center, hosted by the East Bay Economic Development Alliance.
Attendees took the chance to network with professionals and fellow entrepreneurs, get tips about available financing and loans and how to stay profitable. The number of mom-and-pop businesses in the state and region continues to grow. According to a 2011 report by the economic development alliance, nearly 70 percent of jobs in the region are created by businesses employing fewer than 100 people and 44 percent have fewer than 25 employees.
More people are willing to take risks than before as the economy has bottomed out and is showing signs of improvement, said Karen Engel, the alliance's director. The goal of the symposium is to make sure that small businesses are able to link to available financial resources, said Rick Ohlrich, director of the Alameda County Small Business Development Center. "There are so many funding sources out there that folks don't know exist," he said. Ohlrich said one tip that came from the meeting is the need to make networking resources or tutorial resources more readily available.
The event featured a lengthy group session where business owners were divided based on if they were startups, young businesses, growth businesses or mature businesses. Some owners in the startup group did not have a business plan in place, which can lead to the company foundering before it starts, said George Carter of the Contra Costa Workforce Development Board.
The information came in handy, said Antioch resident Christopher Pilot, an aspiring security and investigations small-business owner. Antioch small-business owner Mitchell Hardin said the financial information was helpful, though he wished that some actual owners with "boots on the ground" would have part of the presentation. "It helps to hear from those that understand the cash flow and have hands-on experience as well," Hardin said.
---