The Necessity of Grace

"...Last of all, as to one untimely born, he appeared also to me. For I am the least of the apostles, unfit to be called an apostle, because I persecuted the church of God. But by the grace of God I am what I am, and his grace toward me has not been in vain. On the contrary, I worked harder than any of them—though it was not I, but the grace of God that is with me. Whether then it was I or they, so we proclaim and so you have come to believe."
Luke 5:1-11, 1 Corinthians 15:1-11
Project Home here in April - Sign Up Now to Host!
We'll again host this temporary homeless shelter for families in our Great Room April 1-April 30. Each night we host up to 20 children and parents for the evening and overnight. Volunteer hosts work with Project Home staff to host in the evening (5:30-8:30pm) and overnight (8pm-7am M-F; to 9am Sat & Sun). Pick up information materials and sign up for this ministry of hospitality at the atrium Project Home table on Sundays. Or you can learn more, look at the schedule, and sign up anytime at our SignUpGenius page. We need everyone who can to help us keep our commitment to our guest families and fill our 124 volunteer spots. The main qualification to serve as a host is the ability to offer a friendly face and a welcoming attitude. Pretty basic, but it means a lot to our guest families. Thank you!
Calendar Updates
If you see mistakes on or omissions from the church calendar, please email Pamela and Deb with corrections or updates. Thank you!
Welcome Deb, Our New Administrative Assistant!
Starting today, Deb Griffin is our new Administrative Assistant! Stop by the office, give her a call or send her an email to welcome her!
Adult Faith Circle: A Good Time for the Truth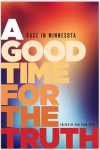 This Sunday, February 10th in Adult Faith Circle, we will continue our discussion of the book, A Good Time for the Truth: Race in Minnesota by Sun Yung Shin, in which 16 different writers share their perspectives on what it is like to live as a person of color in Minnesota. You do not need to have read the book! We invite all to join us as we grapple with the issue of racism and explore together how to build a beloved community that honors all people's dignity.


VocalPoint Benefit Concerts February 9 & 10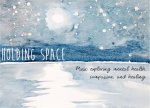 Central Presbyterian Church (500 Cedar Street in downtown St. Paul) is hosting the "Holding Space" VocalPoint Community Choir benefit concerts at 4:00 p.m. on February 9 and 10. This year's concerts feature singer/song-writer Sara Thomsen alongside VocalPoint. 100% of a free-will offering will support the work of a Minnesota non-profit organization Walk-In Counseling Center, which provides free mental health counseling to help thousands of people address issues of depression, anxiety, chemical abuse/dependency, trauma, domestic violence and a variety of other emotional and interpersonal concerns. VocalPoint will be telling Walk-In's story that focuses on how we can hold space for others when they are needing someone to listen without judgement. Ticket prices are $15 in advance (from Jym or Jan Hubbell), $15 + service fee online at brownpapertickets or $20 at the door.
Give Flowers!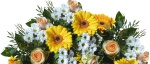 Can you help to enrich our worship experience and beautify the sanctuary on Sunday mornings? Sign up to give flowers! The sign up sheet is on the opportunities table in the atrium. If you have questions about how giving flowers works, contact Ardys Randall at 651-245-2643.
Change the World for a Family in Sanctuary
Change the World for an immigrant family currently in sanctuary! One of our partner congregations in the ISAIAH sanctuary network is in need of donations to support their family of guests. The multifaith sanctuary support network of ISAIAH offers refuge to individuals and families facing deportation proceedings by sheltering them within places of worship. Your loose change in the offering plate or donations marked "Change the World" during February and Bowl of Abundance on the last Sunday in February goes to support this family in sanctuary.
January Session
Highlights
Elder Gould summarized Chapter 3 from the book, Faithful Presence. There are three circles in our church—close, dotted, and half circles. The first is our own church; the second close connections on the outside; the third our connections with the wider world. We need to be connected to all three. There were themes of forgiveness, listening, and quiet evangelism.
ACTION ITEMS:
+ The following 2019 communion schedule was presented for approval: January 20, February 3, March 3, April 21, May 5, June 9, July 7, August 18, September 8, October 6, November 3, December 1, December 24. APPROVED.
+ Elder Tubbs on behalf of the committee requested approval of a purchase reconciliation form. This form would be added to the reimbursement form and would focus on the recyclability of the item purchased. This allows people to be more conscious about what they are purchasing and to decrease our carbon footprint. APPROVED.
+ Elect Barb Nelson as clerk for the year. APPROVED.

+ Elect Jym Hubbell as treasurer for the year. APPROVED.

+ The clerk asked for approval of the General Assembly Annual Statistical Report. APPROVED.
INFORMATION ITEMS
+ Personnel
- Tamara McEwen was welcomed as the administrative assistant.
- Custodian Michael Bahnemann's resignation was accepted.
- Tori Carson was welcomed as the new custodian.
- Office staff is in the process of moving to the Microsoft office cloud which is already included in the Office 365 subscription.
- Merit raises for staff will be considered in the future, not just cost of living raises. Personnel would like the salaries not be made public.
+ Anna Kendig, vice moderator of the presbytery, was a guest. She is visiting all congregations in the Presbytery to determine what they need from Presbytery to further their mission/ministry. She asked Session members to identify joys and challenges they are experiencing at New Life. Some of the joys expressed were: Pastor Riz, ability to host Project Home, growing youth program, and a strategic plan in place. Challenges expressed were: loss of membership and financial concerns. When asked where the per capita money goes, she responded with "Presbytery mission, disaster relief, and staff." She explained that grants are available and Presbytery is trying to make the application process easier. She encouraged Session to explore the resources Presbytery has to offer. Strategic recruiting of commissioners within the congregation can help influence Presbytery and help access the resources available.
+ The clerk encouraged elders to take turns attending Presbytery meetings. We need to elect three commissioners.
+ Pastor Riz read a letter from the leader of the Anuak refugees in the Twin Cities, Rev. Gilo Agwa. He would like our church to explore the possibility of providing them space at New Life. They worship from 1:00 – 4:00 on Sundays. They also need space/time for youth programs (Fridays), Bible study, choir, committee meetings, etc. This would be an opportunity to have relationship with Christians from another culture. Pastor Riz thinks it could work with space and timing. It would be relevant to our building usage vision. Pastor Riz and Session agreed we need to have a discussion with and get feedback from the congregation.
+ The youth would like to go on a mission trip to Puerto Rico or North Carolina to aid churches who suffered hurricane damage. The youth trip will be July 21 – 28.
+ Pastor Riz would like to share Holy Week services with Chain of Lakes P.C. in Blaine and Church of the Master P.C. in Coon Rapids. Elders encouraged the use of car pools to aid folks in transportation to these churches.
+ The meeting concluded with a discussion about
Good News for Ministry
announcements during the worship service. The announcements need to be time-sensitive and state the what, when and where facts. Elders will consider guidelines re: announcements for future discussion/action.

Action Alert: Avert Second Shutdown and Protect Dignity of Migrants and Border Communities
What's at stake?
After the longest shutdown in government history, Congress has until February 15, to figure out how to fund the Department of Homeland Security (DHS). Without a lasting agreement to keep the government funded, departments funded by the remaining seven spending bills will shut down again, while other critical programs continue to linger under threat from the President's demand for more than $5 billion for a border wall that simply cannot pass Congress.
It is critically important that Congress work together to avert another government shutdown while protecting the rights and dignity of migrants, border residents, and vulnerable communities across the nation.
CLICK HERE
to send an email to your members of Congress.
We need people of faith to urge their members of Congress to pursue a long-term solution without further militarizing our border or shutting down the government. Additional funding for Immigration and Customs Enforcement (ICE) and Customs and Border Protection (CBP) will worsen our punitive immigration system and put more people in harm's way. Instead, Congress should invest in alternatives to detention, such as community-based case management, and more humane policies and practices along the border. Further, ICE and CBP should be prohibited from overspending appropriations or repurposing other agencies' funding for detention, border wall construction, or expanded immigration enforcement.
The federal workforce is not a bargaining chip. This nation's immigrant community is not a bargaining chip. Congress and the President must stop using people's livelihoods as tools in a political game.
CLICK HERE
for an expanded version of this action alert.

Inspiring stories of Presbyterian Mission Agency activities are published online daily on the Presbyterian Mission Yearbook webpage. Many people find its stories, Bible lectionary links and prayer to be a helpful daily study/devotion guide.

When Brett Foote decided to go to Princeton Theological Seminary in the fall of 2016, his wife, Laura Foote, was in a "really, really dark place." She struggled with depression — and with church and how she fit in.

"I remember talking to my mom," she said. "Like Brett's got this dream and vision now. I was like, 'Mom, I want that. Like, what am I doing?' "

Laura and her mother, an entrepreneur, began talking about Laura's love of coffee shops — because of the connections that happen over coffee — and her passion for working with people with disabilities, like her brother Eric.

As she spoke about what an incredible person he was, her mother looked at her and said, "Laura, why don't you start a coffee shop and employ people affected by disability?"

"Mom," she shot back, "because I actually don't know anything about coffee."

Video URL: https://vimeo.com/292972931

Then Brett enrolled her in a class given by a specialty coffee shop — Espresso 101.

Laura admits she was nervous, but she was determined to see if she could learn anything about coffee — which turned out to be a pivotal, life-changing moment.

"I connected with God through the craft of coffee. As I explained to Brett, I felt like I finally could see in color again."

Laura felt God's creativity shining again, through coffee. Here was a place where people could worship and connect with God, while coming together as a community and learning a craft.

Brett and Laura recently shared their story at a Discerning Missional Leadership (DML) assessment for potential 1001 new worshiping community leaders — and their vision and dream of housing an NWC in a coffee shop that employs people with disabilities.

Laura admits she had many doubts. But the DML assessment gave her the confidence to say to herself, "No, this is who you are. You can go for this and God is calling you to this."

"People are our passion," she said. "Coffee is our language that will bring us together."

"Like a conduit," added Brett, who is in his final year of seminary. "It's not about the coffee, but it really is about the coffee. But it's about church, too."

"It's about the people," added Laura, thinking about those in the disability community who will have sustainable employment if their dream gets off the ground.

"It's about the people," Brett nodded. "It's about those who will be affected (by this new ministry)."

Let us pray: Include your ear to us, O God, for we are always in need of your gracious care. Preserve and protect us when the storms of life wash over us and leave us gasping for breath. Help us to notice signs of your providence and love each day, especially when we cannot care for ourselves but need to rely upon the kindness of brothers and sisters to help us weather the storm. Amen.
If you have announcements for this e-newsletter, please send them to communications@NewLifeChurchRoseville.org