Daylight Savings Time begins next Sunday, March 11. Remember to "spring forward!"

Upcoming Events
(View the online church calendar.)
Office Hours: Tues - Fri, 10 AM- 2 PM

March 1
Celebration & Worship 5:30 PM

March 3
Stephen Ministry 9 AM
Kraus Wedding 1:30 PM
Daring Group 1 PM

March 4
Worship 10 AM
Fellowship 11 AM
Faith Circles 11:15 AM
Ordean Finkelson Visitation 1 PM
Ordean Finkelson Memorial 2 PM
Ordean Finkelson Luncheon 3 PM

March 6
Staff Meeting 11:45 AM

March 7
Quilters 9 AM
Handbells 5:45 PM
Commosso 6:45 PM
Sanctuary Choir 7:45 PM

March 8
Building & Grounds 7 PM

March 10
Congregational Care 9:30 AM

March 11
(Daylight Savings Time Begins)
Worship 10 AM
Fellowship 11 AM
Faith Circles 11:15 AM

---

Pastoral Care Update
Please hold in your prayers:

Baby Alexandra for increased health and well being.

Billy Hane as he recovers from a broken arm. He and Jeanne would appreciate meals. Please call them to schedule at 651-646-9443.

Cameroon during this time of unrest.

Dan Stout as he recovers at home. Calls are appreciated.

Jan Hubbell as she continues her chemo treatments.

John Sargent as he gains strength so he can begin cancer treatment.

June Gabel as she recovers in the hospital.

Ken Phipps as he is treated for skin cancer.

Lou Brager (Judi Klotz's sister-in-law) as she undergoes cancer treatment.

Mark, Judi Klotz's brother-in-law as he copes with dementia.

Mark Hare and Jenny Bent, Keila and Annika, our Mission co-worker partners.

One another as we work toward justice, healing and reconciliation of our communities and nation.

Ordean Finkelson's family as they mourn his passing.

Raul as he recovers and heals from health related issues.

Staff at our church, the Presbytery of the Twin Cities Area and the church around the world.
Prayer Requests: Contact Pastor Riz in the office with a voicemail message.
Stephen Ministers
are also available, please contact
Barb Nelson
for more information.
---
Notes Newsletter
Our monthly New Life Notes are
online
! Please email the
office
if you need a printed version mailed to you.
Share Our Church
Detox

"The Passover of the Jews was near, and Jesus went up to Jerusalem. In the temple he found people selling cattle, sheep, and doves, and the money changers seated at their tables. Making a whip of cords, he drove all of them out of the temple, both the sheep and the cattle. He also poured out the coins of the money changers and overturned their tables..." John 2:13-22 , 1 Corinthians 1:18-25

During this Lenten season, you have the opportunity to become a prayer partner with another member of our congregation. Our hope is that people will connect and draw closer as they pray for each other and get to know one another as they fellowship. If you are interested, talk to Pastor Riz.
Easter Lily Sales & Fundraiser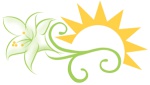 Celebrate Christ's resurrection and help enhance our Easter morning worship experience by purchasing Easter Lilies! Youth will be available in the atrium TWO MORE Sunday mornings, March 4 and March 11, before and after worship to accept your orders. Cost is $12/plant. Proceeds support the Youth Triennium Scholarship fund.

About half of our 132 PROJECT HOME host openings are filled…and half remain!
Each night in April, we offer a safe, warm, comfortable space in our Great Room for up to 20 guests - all families with children - temporarily without housing. Please consider sharing your gifts of time & hospitality with our Project Home guests.
Volunteer Evening Hosts (5:30-8:30pm)
work with staff from Project Home to welcome guests, visit with parents, play with kids, and set out a snack (provided).
Overnight Hosts
(8pm-7am M-F; to 9am Sat & Sun)
sleep in our lovely Nursery suite and set out a simple breakfast (provided). Training provided -
online
, print, or in person!
Link HERE
for more information and to sign-up online. Pick up information and sign up at the atrium table on Sundays. Or contact Jan at 651.489.4713 or
janhubbell2@gmail.com
. Talk to Jan about shared or split shifts. Thanks for helping fulfill our commitment to these families!
Adult Faith Circle - March
Immigration & Refugees
Adult Faith Circle will explore the topic of Immigration & Refugees today. Handouts will be provided for each session. Join us in the Heritage Room?

March 3 – Immigration & Refugees 101
Join in and learn about what is currently happening in the world, USA and our local community. Learn the actual meaning of many terms we hear daily. Why is this topic so complicated? A brief history overview of how we got to this point in history. PCUSA positions on these topics.

March 11 – Speaker - Haweya Farah, a Somali immigrant came here when she was in 6th grade. She will share her journey from Somalia to Minnesota -- how and why her family came to the United States, and her experience as a new American. Haweya graduated from South High School in Minneapolis and St. Catherine University in St. Paul. Fluent in English, Somali and Swahili, she lives in a northern suburb with her three children (10-14) and is a health-care professional at the University of Minnesota Medical Center. She is eager to share her experience as an immigrant and a Muslim woman.

March 18 – Speaker – (Waiting on final confirmation)
JRLC Day on the Hill - Tuesday March 13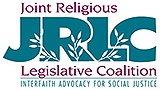 Sign up HERE
or at the door to join hundreds of people of faith from across the state and let your voice be heard in support of adequate housing. (JRLC=Joint Religious Legislative Coalition.) The day starts at 9:30 am at Central Presbyterian Church to learn about housing instability in MN and legislation to address it; then bus to the capitol to meet with your legislators. We know from Project Home what homelessness in our community looks like up close. Join with other people of faith to talk with your elected officials about the problem and some solutions.
Seeds of Hope Community Garden Receives Grant
Seeds of Hope Community Garden applied for and received grant funding from Ramsey County at the end of last summer. The grant is being used to purchase garden tools, build a storage shed, reinforce garden fencing and purchase seeds for the food shelf plots. Community Gardening is growing in popularity, and we are host to a vibrant community of people that are growing vegetables to live and eat healthier! Congrats to the garden for the opportunity this grant brings to grow and expand our ministry.

Please email Darby Laing (ericndarby@gmail.com) to let her know if you plan to return this summer to garden! New gardeners - are you interested in gardening and want to learn more? Consider a summer mentorship with a current church gardener. It is a GREAT way to get involved in the garden and learn new skills. Deadline for signing up for a garden plot is April 18!
One Great Hour of Sharing (OGHS) now through Easter

Our donations to this longstanding, multi-denominational Lenten offering are a way to share God's love through ministries that provide relief to those affected by disasters, food for the hungry, and support toward the self-development of poor and oppressed communities all over the world. You can donate with cash or check (to New Life PC, memo OGHS) in a special OGHS or regular pew envelope marked for OGHS. Loose change in the offering this month supports this offering. Thank you for showing love and dignity to those in need.
North Como Preschool Registration NOW OPEN

North Como Preschool is now enrolling for the 2018-2019 school year. We have openings available in Pre-k and Preschool classes. To learn more please contact Sher at director@northcomopreschool.org or call 651-488-7137.

Save the date: Friday, March 23rd, North Como Preschool is hosting our annual Family Fiesta Fundraiser! We hope you can join us! More info to come!!
Lifetouch Directory Pictures
It's time for a new church directory! Each family who particpates will receive a free 8x10 family photo. In addition if you donate food, you will get a $5 off coupon that can be used toward any additional photo purchases. You can
schedule your appointment today
or Ardys can schedule the appointment for you on Sunday mornings before and after worship. Lifetouch will be at New Life for pictures on the following dates:
Thursday, March 22, 2-9 PM
Friday, March 23, 2-9 PM
Saturday, March 24, 10 AM-4 PM
(makeup session) Tuesday, April 3, 2-9 PM
Clothing Collection
We'll collect clean, gently used clothing for all ages and genders, including career-wear for women, April 8-22. Start setting aside items at home now! THANK YOU!
Lost Phone
Did you lose your cell phone? A Verizon LG was left on a pew in the sanctuary on Sunday, February 11th. If you think this might be your phone, call or email the church office!
Need a Ride to Church?
We are currently
exploring a new ride service option
for those who need some help getting to Sunday morning worship. The bus will be able to accomodate 13-15 people and up to 2 wheelchairs. We are hoping to start this service in the next few weeks.
If you are interested in getting a ride, please contact Ann
to add your name to the list.
IT'S GIRL SCOUT COOKIE SEASON AGAIN!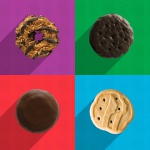 A Reminder of a Building and Grounds Policy:
"The church facilities cannot be used for private sales without permission."

Session approved the following in February 2017 – One family at a time can sell cookies on Sunday.

If you would like to sign up to sell cookies:
1. Reserve a Sunday from the Administrative Assistant via an e-mail at office@newlifechurchroseville.org
2. Reservations will be posted in the window by the office door.
3. Sales can begin 30 minutes prior to worship service.
4. No sales are allowed during worship service or education hour.
5. No reservations taken on Sundays.
Leadership Opportunity
The Nominating Committee is continuing the search for two individuals who feel called to serve God, our church family, and the larger community as a Ruling Elder. This is a wonderful opportunity to use your God given gifts to serve the family of Christ. If you are interested, or have a suggestion for a candidate, please speak to one of the Nominating Committee members, Jeni Mancha, Irene Meinen, Bruce Nelson, Adam Schultz or call or text Steve Smith, Chair of the committee. 651-410-0988.
Operating Fund—first 6 months results
Income exceeded expense by over $24,000 during the first half of fiscal 2018. We continue to experience a shortfall in contribution income. This shortfall in income is more than offset by expenses that are significantly below budget. The lower expenses are attributable primarily to staff vacancies and changes, but most committees are also well below budget. Expenses are higher in the second half of the year. By year end expenses are expected to exceed income, but thanks to lower Personnel expenses the shortfall should not be as large as originally projected.

Inspiring stories of Presbyterian Mission Agency activities are published online daily on the Presbyterian Mission Yearbook webpage. Many people find its stories, Bible lectionary links and prayer to be a helpful daily study/devotion guide.

Westminster Presbyterian Church opened its spacious new wing in Minneapolis on Martin Luther King Jr. weekend, with more than 1,100 people celebrating the connection of their 121-year-old church to a new building full of sunlight and color.

But beyond the stone, wood and copper-covered lead that blend this Romanesque church with its modern addition is this congregation's conviction: This space will serve as a ministry tool connecting them to the community.

And so it was fitting that the ribbon-cutting came as Americans paid tribute to the work of Dr. Martin Luther King Jr., who saw in all of life a sacred connectedness. The celebration was aimed not just at the edifice, but at the energy and collaboration it embodies, said pastors of Westminster and two smaller partners, Liberty and Grace-Trinity community churches in Minneapolis.

The Rev. Dr. J. Herbert Nelson II, Stated Clerk of the General Assembly of the Presbyterian Church (U.S.A.), preached about the need for the Westminster congregation of more than 3,100 people to expand beyond their new walls to build what King called a "beloved community."

"Westminster, your challenge is not to be consumed with the love of this building at this point, but it is to be consumed with God's love and shared in this downtown area. Share it across this particular city," Nelson urged.

Along with King's call for justice for all, one of society's most persistent questions noted by the slain civil rights leader had been: "What are you doing for others?"

This congregation has provided an answer through their five-year, $81.5 million campaign, which includes $8 million for mission work. There's new space for a clinic for special-needs kids, a community counseling center, a senior center and more in the new two-story building.

Half of the mission — about $4 million — will be used to build 150 low-income apartments in downtown Minneapolis, said the Rev. Tim Hart-Andersen.

Mission funds are also supporting the two smaller Presbyterian partner churches in Minneapolis as well as others in Cuba, Cameroon, Palestine and South Sudan, he said.

The campaign covered the $52 million construction of the 40,800-square-foot wing and a two-story underground garage, church leaders and the architect said.

The ceremonies included, in a large space called "Westminster Hall," the world premiere of a commissioned song, I Will Make a Way, by Tom Trenney of Nebraska. It's based on Scripture suggested by Hart-Andersen, Isaiah 43:19, which says, in part: "Behold, I will do a new thing; now it shall spring forth."

Piano music accompanied a chorale. The backdrop was floor-to-ceiling windows looking onto Nicollet Mall as snow was falling.

Among many listening shoulder-to-shoulder in reverence was Jim Dayton, representing the fourth generation of the department store family that's been part of Westminster since the 1800s.

Dayton said the hall is designed for acoustics and light. The African hardwood anigre was used for veneer on the ceiling, which has leaf-shaped cutouts that let sunlight through, creating dappling. The floors are walnut.

The architect said his firm, James Dayton Design, designed the new structure to go beyond the "hemmed-in" original church and be accessible, both physically and philosophically.

Hart-Andersen and Dayton said that while respecting church heritage, the new structure looks forward into the next century for this congregation.

The builder, David Mortenson and company, finished ahead of schedule and on budget. He and Dayton greeted each other excitedly amid the ceremonies. Mortenson told Dayton that more people approached him about this project than any other, with many effusive in their praise of how the vision, carried out, has transformed the city and helped the church with its outreach.

The congregation worked hard to get to the point of the ribbon-cutting, but they're far from done with their calling to be a 21st century church, said Hart-Andersen.

"We're just starting," the pastor said.

"It's ministry. It means music and worship and education, community gatherings, fellowship and mission onsite. This building is not meant to be a museum, not meant to be looked at and marveled. Yes, it's beautiful. But it's a tool for ministry."

Let us pray: Father, please bless this new building project. Please give favor to the surrounding communities and the nation. Stir up the faith in us so that we will walk by faith and not by sight and give to this vision. In Jesus' name, amen.

If you have announcements for this e-newsletter, please send them to communications@NewLifeChurchRoseville.org