Upcoming Events
(View the online church calendar.)
Office Hours: Tues - Fri, 10 AM- 2 PM

September 6
Preschool Open House 9:30 AM
Celebration & Worship 5:30 PM

September 8
Faith Circle Volunteer Meeting 10 AM
Super Sundae Set Up 12 PM

September 9
Worship 10 AM
Fellowship 11 AM
Ministries of Faith Super Sundae 11 AM

September 10
Rebekah Circle 9:30 AM
Handbells 5:45 PM

September 11
Staff Meeting 11:45 AM
Faith Formation 6:30 PM

September 12
Quilters 9 AM
Sanctuary Choir 5:45 PM
Commosso 7 PM

September 13
Building & Grounds 7 PM

September 15
Care Coordinators 9 AM

September 16
Education Begins
Worship 10 AM
Fellowship 11 AM
Faith Circles 11:15 AM


---

Pastoral Care Update
Please hold in your prayers:

Andrew & Emily Barnes for a happy marriage.

Billy Hane as he heals from a successful cataract surgery.

Bob Kerns as he undergoes a cardiac procedure today.

Cameroon during this time of unrest.

Hope Laizans for health and well-being.

Jan Hubbell as she starts a new treatment plan.

Janet (sister-in law of John Bagaglio) who has stage 3 lung cancer with brain tumors. Prayers also for Janet's husband, Kip.

Jeanne Hane as she continues her recovery at home after a recent hospital stay.

John & Caroline Myers for health & well being.

John Sargent as he receives hospice care.

Kerala, India that is suffering from severe flooding, over 350 dead, 75% of land is flooded.

Mark Hare and Jenny Bent, Keila and Annika, our Mission co-worker partners.

Marquise Wall as he works through some health challenges.

Midge Beck as she recovers at home and continues her cancer treatments.

One another as we work toward justice, healing and reconciliation of our communities and nation.

Sarah Park as she continues on her path to health and well being.

Staff at our church, the Presbytery of the Twin Cities Area and the church around the world.
Prayer Requests: Contact Pastor Riz in the office with a voicemail message.
Stephen Ministers
are also available, please contact
Barb Nelson
for more information.
---
Notes Newsletter
Our monthly New Life Notes are
online
! Download the
August 2018 Newsletter
. Please email the
office
if you need a printed version mailed to you.
Share Our Church
Faith Works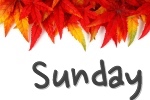 "What good is it, my brothers and sisters, if you say you have faith but do not have works? Can faith save you? If a brother or sister is naked and lacks daily food, and one of you says to them, "Go in peace; keep warm and eat your fill," and yet you do not supply their bodily needs, what is the good of that? So faith by itself, if it has no works, is dead."
Mark 7: 24-37, James 2: 1-10, 14-17
Faith Formation Volunteer Information Meeting:
Saturday, September 8th, 10 - 11:30 AM.

This informational meeting is for everyone involved with Sunday Morning Children's Circles, the New Large Group Time with Young Disciples, Sunday Morning Youth Circles, and anyone else involved with, interested, invested in, or part of Faith Formation. We will discuss the format, structure, and vision for faith formation and education on Sunday Mornings here at New Life, including our new Sparkhouse Classroom curriculum, new Great Room Space for during the service. Please do your best to attend!
Sanctuary Accompaniment Training
September 8, 9-11 AM
Give the gift of loving presence to a person facing deportation proceedings. As part of efforts by ISAIAH to provide support to immigrant members of our community, they will be launching a program to provide accompaniment to ICE check-ins and legal proceedings. No legal expertise, social work background, or bilingual ability is required. The model that is being envisioned is one in which you will be a member of a small team providing support to the person requesting accompaniment. Training will be provided in advance. If interested in being a part of this effort, contact Tammi Thompson at tthompson@isaiahmn.org to sign up for Sanctuary Accompaniment Training at the Sisters of St. Joseph Carondelet Center, 1890 Randolph Ave, St. Paul, 55105, on Saturday, Sept. 8, from 9-11am. Future trainings will be publicized as they are scheduled.
Ministries of Faith Super Sundae
THIS Sunday, September 9
Ministries of Faith Super Sundae is Sunday, September 9, immediately after worship. All committees and small group ministries are invited and encouraged to showcase their ministries at this time. Tables will be set up by Saturday, September 8 at noon. You may set your space up after that time or before the worship service on Sunday. Faith Formation will provide the ice cream. Participating committees and small groups are asked to provide an ice cream topping and a carnival game. Let us know if you would like a table and/or a particular spot. Also let us know what topping you will bring, and a game you can contribute. Carole Rust from the Earth Care Team has requested committees to bring local or organic toppings if possible. We are still looking for volunteers to help with ice cream scooping and dishwashing/cleanup. Please confirm with Ann or Josh that you will be participating in this event. Thank you!
Music Rehearsals Begin Monday September 10
Music rehearsals begin THIS Monday, September 10! Which music groups will you join?

Hand bells - Mondays, 5:45 - 7:00PM. (Starting September 10)

Choir - Wednesdays, 5:45 - 6:55PM. (Starting September 12)

Commosso - Wednesdays, 7:00 - 8:00PM. (Starting September 12)
Ask a Refugee
September 11, 6:30-8:30 PM
Take the opportunity to learn more about what it is like to be a refugee. Roseville Library will be hosting Ask a Refugee on Tuesday, Sept. 11, from 6:30-8:30pm at Roseville Library, 2180 N. Hamline Ave in partnership with the Friends of the Ramsey County Library. You will have the opportunity to listen to a panel consisting of 4 to 5 people who have volunteered to share their perspectives on what it is like to seek refuge in another country. The panel will help to educate us on what refugee status is, to talk openly about what it feels like to be a refugee, and to teach us more about the countries from which they come. If unable to attend but interested in hearing the panel, the event will be filmed and made available on the Roseville Library website within 3 weeks of the program.
Hold the Oranges, Please
We have a new member of our community who has a severe allergy to oranges. Please refrain from bringing anything containing this ingredient to church during church related activities. Thank you!
Annual Reports Due
Annual Reports due by Monday, October 1. All committees and ministry groups, please submit a ½-1 page report to Ann in the office at: office@newlifechurchroseville.org. Thank you!
Sign up to distribute Sheridan Story food bags!

If you can spare ~30 minutes at 1:30 pm on the last day of a school week to help kids in our neighborhood be better nourished on the weekend, please sign up to distribute food bags at Como Park Elementary School (on Wheelock Parkway just east of Lake Como). You work with a volunteer from St. Timothy Lutheran to bring 50 bags of nutritious food to the classrooms of children designated to receive them. Full instructions when you sign up. See the schedule and sign up on the Action Wall, or contact Jan Hubbell at janhubbell2@gmail.com or 651-489-4713.
Meals on Wheels –Serving our Neighbors with Care
Change the World beneficiary this month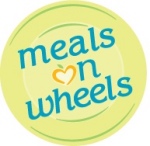 Every three Wednesdays, volunteers from our church faithfully drive eleven Meals on Wheels routes in our community, checking in on dozens of homebound persons and bringing them friendly greetings and a fresh hot meal. Would you like to participate? We have openings for shared routes and substitute drivers. Delivery time is ~11 am -12 noon. Some workplaces offer a longer lunch hour for folks who volunteer. Please contact Syd Jensen sjensen@cbburnet.com or Dawn Miller miller1567@msn.com to learn more.

During September your loose change in the Offering Plate supports our local Meals on Wheels program. Or add your change to the Bowl of Abundance on the last Sunday of the month. You may also donate by cash in an envelope or check to New Life - mark these for Meals on Wheels. Thanks!
Can You Help Jeanne?
Jeanne Hane needs someone to be with her when her husband Billy goes in for an operation on 9/18. They would like someone there from 7am-late afternoon. If you can help out either by staying with Jeanne or providing some meals, please contact Billy at (651) 214-7487.
Is YOUR Nintendo DS Missing?
There is a Nintendo DS that has been lost at church. The owner needs to describe the color and the games that are in the case. Contact Ann in the office if you think this may belong to you.
Operating Fund—fiscal year 2018 is history--almost
Bottom line: The numbers are still being tallied, but 2017-18 fiscal year (through July 31) expenses exceeded income by somewhere between $10,000 and $15,000—which is much better than what our budget had anticipated. Operating income almost exactly matched budget. Bottom line results are better than budget because expenses are below budget, especially personnel expenses due to vacancies and reduced hours. A number of program committees spent far less than what they had budgeted. That helped our bottom line, but a vibrant congregation does need to spend money on its programs!
North Como Preschool
Open Houses September 5th, 6th
Happy Fall Y'all!! North Como Preschool Open Houses are Wednesday and Thursday, September 5th and 6th from 9:30 - 11:30. Classes begin on Monday, September 10th. If you are still looking for an amazing preschool/pre-k experience for your child please contact Sher Noot, Director at director@northcomopreschool.org.


Inspiring stories of Presbyterian Mission Agency activities are published online daily on the Presbyterian Mission Yearbook webpage. Many people find its stories, Bible lectionary links and prayer to be a helpful daily study/devotion guide.

Growing up, one of my favorite shows was Little House on the Prairie. The characters were old and young, likable and unlikable. Even though some (like the Olesons!) were petty and others made mistakes, they were always there for each other when it counted. Little House had story lines for both kids and adults on the show.

By contrast, today's media programming is narrowly targeted. There are shows for preschoolers with fish and animals as characters. There are shows for elementary-age kids with teenagers as the heroes and adults as the fools. There's Netflix and Hulu and iTunes for young adults to stream. And, of course, there are cable and network stations for generations of people who still use a TV set.

Gone are the days of a family gathering to watch the same screen and, with some exceptions, to watch shows that are intended for multiple generations. Today, dad and daughter can sit side by side while he watches a cooking show and she streams an animated movie — both wearing headphones.

Many churches have followed suit in their approach to worship. There's children's church with separate activities so the adults can actually listen to the sermon while their kids are off crafting and gaming in Jesus' name. There are edgy services with "talks" instead of sermons, as well as traditional Sunday morning gatherings with robes and organs. Differentiation can be a good thing as we seek to reach new generations. But such targeting is beyond the reach of many small churches.

As I begin to plan for the "back-to-church" season, I'm remembering Little House on the Prairie's one-room schoolhouse. Small churches are like that schoolhouse, bringing together people from all ages and backgrounds for one hour per week — farmhands, babies, grocery store owners, teenagers, retired professors, toddlers and the mayor can all show up.

No doubt, churches have always tried to reach everyone in the room with mass proclamation and discipleship. What's new, though, is our hyper-segmented society. People expect to be catered to. This is a challenge for congregations who can't afford a variety of programs. We have one, or at best two, hours of community time in which to proclaim, educate and inspire.

And so, as I get ready for fall, here are some things I'll be trying:

Equal time. I realized that we expect kids to sit through an hour of adult worship but never expect adults to sit through more than a few minutes of child-centered worship. Yes, there are more adults in the room and there might be a brief children's sermon to make us feel as if we are doing something for them, but for the most part the kids are neglected.

We sing hymns that require reading, sit still through sermons and even spend time in silence. What would change if we expected adults to participate in more child-appropriate worship? Perhaps opening with a kid-friendly hymn ("Jesus Loves Me" or "This Little Light of Mine") and doing motions?

Intentional illustration. Multiple ages mean multiple frames of reference. Just as one-room schoolhouse teachers didn't try to teach kindergartners multiplication, we pastors shouldn't speak one way and assume everyone will get it. A sermon illustration from a trusted commentary can be woefully outdated to a 28-year-old, while one referencing something online will be confusing to an 80-year-old. Bubble Guppies and Captain Kangaroo can be meaningful or meaningless, depending on the age. What if we tried to reach all ages by being intentional and varied with our illustrations? Can we take the object lesson out of the kids' time and into the sermon?

Confidence in the crowd. If you are like me, you probably feel as if you can't reach every person every week, no matter how hard you try. The good news is that you don't have to. Intergenerational worship means grandparents and parents can talk to the kids, or the teens can enlighten the parents, because they were all in the same space, singing the same songs and hearing the same Scriptures.

With the intergenerational experience, we don't have to ask what they did at church in the car ride home. We already know because we were being the church together.

Let us pray: God of grace, we thank you for the joy of serving you by serving others. Continue to open our hearts to the needs around us, and may we show forth our concern with hearts and hands, so that all of your children may be showered with your love. Through Jesus Christ our Lord. Amen.
If you have announcements for this e-newsletter, please send them to communications@NewLifeChurchRoseville.org