Pastor on Call
Mike Ireland 651-485-8260 will be available (emergencies only) while Riz is on the mission trip with the youth June 24-30.
Upcoming Events
(View the online church calendar.)
Office Hours: Tues - Fri, 10 AM- 2 PM
Riz on the Mission Trip June 24-30

July 1
Worship 10 AM
Fellowship 11 AM

July 3
Staff Meeting 11:45 AM

July 4
Office Closed - Happy 4th of July!

July 5
Celebration & Worship 5:30 PM

July 7
Church Picnic 11 AM

July 8
Worship 10 AM
Fellowship 11 AM
VBS 6 PM

July 9
VBS 6-8 PM
Finance 7 PM

July 10
Staff Meeting 11:45 AM
VBS 6 PM
Church & Society 6:30 PM
Faith Formation 6:30 PM

July 11
Quilters 9 AM
VBS 6 PM

July 12
VBS 6 PM
Building & Grounds 7 PM

July 14
Congregational Care 9:30 AM

---

Pastoral Care Update
Please hold in your prayers:

Amanda, Steve and their family on the early arrival of their son Connor Glen Smith.

Barb Rafn as she recovers at home from heart problems.

Billy Hane as he works through blood clots.

Cameroon during this time of unrest.

Dean Brandsness as he recovers from knee replacement surgery.

Deb Griffin who broke her foot.

Jan Hubbell as she transitions to a new cancer-stopping treatment.

Janet (sister-in law of John Bagaglio) who has stage 3 lung cancer with brain tumors. Prayers also for Janet's husband, Kip.

Jean, Sher Noot's mother as she recovers from a stroke.

John Bootier as he recovers from open heart surgery.

John Sargent as he receives hospice care.

Kate Wolfe-Jenson while she heals at home. She is up to having visitors. Please call first.

Margie Johns, during her recovery at a local care center. She is back in Minnesota but she has a long journey ahead. No visitors yet, please.

Mark (Judi Klotz' brother-in-law) as he recovers from surgery.

Mark Hare and Jenny Bent, Keila and Annika, our Mission co-worker partners.

Martha (mother of Maurice Kendrick) who is ill.

Marti Cook who is recovering at home. Calls and cards are appreciated. No visits at this time, please.

Midge Beck as she heals after a successful surgery.

Nora Buckley as she recovers from back surgery.

One another as we work toward justice, healing and reconciliation of our communities and nation.

Pastor Riz and the Youth during their mission trip.

Roger Carlson as he recovers at home.

Staff at our church, the Presbytery of the Twin Cities Area and the church around the world.
Prayer Requests: Contact Pastor Riz in the office with a voicemail message.
Stephen Ministers
are also available, please contact
Barb Nelson
for more information.
---
Notes Newsletter
Our monthly New Life Notes are
online
! Download the
June 2018 Newsletter
. Please email the
office
if you need a printed version mailed to you.
Share Our Church
With the Grain or Against?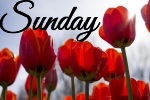 "When she heard about Jesus, she came up behind him in the crowd and touched his cloak, because she thought, 'If I just touch his clothes, I will be healed.' Immediately her bleeding stopped and she felt in her body that she was freed from her suffering.

At once Jesus realized that power had gone out from him. He turned around in the crowd and asked, 'Who touched my clothes?'

'You see the people crowding against you,' his disciples answered, 'and yet you can ask, 'Who touched me?' "

But Jesus kept looking around to see who had done it. Then the woman, knowing what had happened to her, came and fell at his feet and, trembling with fear, told him the whole truth. He said to her, 'Daughter, your faith has healed you. Go in peace and be freed from your suffering.'"
Mark 5:21-43, 2 Corinthians 8:7-15
Pledge Cards
Pledge cards
have been mailed!
Please prayerfully complete this card for 2018- 2019 and
return them
to the office or place them in the box on the opportunity table
by this Saturday June 30th
. Every pledge we receive, no matter how large or small is important. What matters in God's eyes and in ours is the heart with which the pledge is given.
VBS and MAD CAMP at New Life Presbyterian
July 8-12, 6-8 PM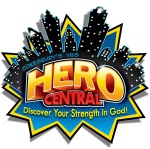 This year
New Life is teaming up with Presbyterian Church of the Way
to host VBS and MAD (Music, Art & Drama) Camp at New Life Presbyterian! Come help save the day at this summer's super-hero themed VBS, "Hero Central!"
Both participants and volunteers are needed
in order to make this year's program a success.
WHEN: JULY 8-12, 2018
TIME: 6-8 PM
LOCATION: New Life Presbyterian Church
COST: $20/child ($60 limit per family)
Scholarships available
For more information or to be a hero to our kids and volunteer: Contact Sarah Parker, Director of Children and Family Ministries email:
revmom97@gmail.com
or call (651) 484-3346.
Change the World for a Local Family in Sanctuary
Our session established New Life as a Sanctuary Support congregation in the ISAIAH Minnesota Sanctuary Network in March 2017. We have received a request for support from a White Bear Lake-area congregation that is hosting a family as they seek asylum in the US due to risks of bodily harm or death from violence in their home country. The request is for financial help for the church as they provide for the family, whose asylum request is not expected to be heard for up to a year. The adult in the family is not allowed a work permit. The children attend school where they receive breakfast and lunch but are off for the summer. New Life has sent a small donation from our operating budget. Your loose change in the Offering this month and in the Bowl of Abundance July 29th will help augment this donation. If you prefer, donate by cash or check using an envelope or check to New Life marked for "Sanctuary Fund" by July 29th. Thank you for helping our faith community partner offer the gift of hospitality in the name of God's compassion for all God's children.
Church Picnic July 7 - Save the Date!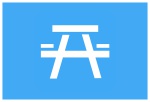 The annual church picnic is next Saturday

July 7, 11 AM-2 PM

at the Central Park Foundation Shelter off of Victoria. Hot dogs, coffee and lemonade will be provided so bring a dish or dessert to share. We are inviting families from Project Home to be our guests at the picnic.​ Bring your favorite park game and be prepared for lots of food, fun and fellowship. If you would like to help set up, grill hot dogs or need a ride to the picnic, please contact Tina or Ed Zoerb at 651-484-7481. There is a sign up sheet on the kiosk in the atrium.
Church Directories
They're HERE! Pick up your new directory this Sunday or in the office during office hours.
Celebrate Sally's Ministry
Sally Narr
is retiring from ministry. Join Chain of Lakes in worship this
Sunday, July 1 at 10:30 am
to celebrate her journey. Afterwards a salad luncheon and a short program will take place. For more info call 763-208-8049 or go to
colpres.org
.
Summer Music Notes

Thank you to all the musicians who have signed up for the Summer Music Program. A reminder that the Summer Music Program Family Choir will continue on the 4th Sunday through September. Invite your family members for our next Family Choir on July 22: moms, dads, children, grandmothers, grandfathers, aunts and uncles. Just show up at 9:10AM and we will practice one easy hymn or anthem on the Sunday for the offertory. Thank you for your support.
Faith Formation Coordinator
Part Time (15 hours/week)
New Life Church seeks a person with a vision for ministry to support the spiritual growth and faith development of all who participate in the life of the congregation and is ready to work with staff and volunteers to make it happen. If this is you, please apply!

Purpose: The Faith Formation Coordinator works with lay people and staff to encourage and support the spiritual growth and faith development of all who participate in the life of the congregation. In particular, this includes faith development through education, service and mission opportunities and mentoring relationships with a cross-generational emphasis and involving volunteers whenever possible.

Responsibilities:


+ Work closely with pastor and Faith Formation Committee to coordinate and lead all aspects of Christian education.

+ Assist with confirmation and mission trips.

+ Build relationships with families, welcome children of visitors and assist in integrating new families.

+ Act as a resource for Faith Formation volunteers and train in the use of resource materials and aids.

+ Provide oversight for nursery program and caregivers to ensure that the operation is consistent with the church's Children and Youth Protection policy.


If this is where your ministry passion is, please apply to New Life Presbyterian Church admin@newlifechurchroseville.org. You may also check out our website at http://www.newlifechurchroseville.org/job-openings. Questions can be emailed to admin@newlifechurchroseville.org
Operating Fund—first 10 months results
Bottom line: As we approach the end of the 2017-18 fiscal year expenses exceed income by over $7,000—which is better than what our budget had anticipated. Expenses for the final two months are expected to exceed income, meaning we will finish the year with a deficit. The projected deficit is less than the $40,000 deficit that had been anticipated in the budget. Results are better than budget because expenses are below budget, especially personnel expenses due to vacancies and reduced hours.
NEEDED - Building Coordinators
New Life's policies require that a building coordinator be on site whenever an outside group contracts to use our facilities for a wedding or funeral. This person is the contact point if the group has questions and ensures that New Life's interests are represented. Session has approved that this person be paid by the outside group. Please contact me if you have any questions or would like to be a part of this team! Contact Maryfran Moen at:
maryfranc@newlifechurchroseville.org
or 651-488-5581 ext.220.
North Como Preschool Registration NOW OPEN
North Como Preschool is now enrolling for the 2018-2019 school year. We have openings available in Pre-k and Preschool classes. To learn more please contact Sher at director@northcomopreschool.org or call 651-488-7137.
Session Leadership Opportunity
The Nominating Committee is continuing the search for individuals who feel called to serve God, our church family, and the larger community as a Ruling Elder. This is a wonderful opportunity to use your God given gifts to serve the family of Christ. If you are interested, or have a suggestion for a candidate, please speak to one of the Nominating Committee members, Jeni Mancha, Irene Meinen, Bruce Nelson, Adam Schultz or call or text Steve Smith, Chair of the committee. 651-410-0988.




Demonstrate June 30th to #EndFamilyDetention

Christians around the country have been grief-stricken and outraged about the photos and audio coming from child and family detention centers on the border in the past weeks.
The President's executive order did not resolve the crisis, in fact it mandates the jailing of immigrant families seeking safety in the U.S. It does not save or release any children from prison.

Join us in the public square on June 30th to call for the end of family detention and the creation of humane immigration policy to welcome the stranger!

At best, the EO will ensure that children will be locked in family detention centers – sometimes tent camps in the desert- with their parents, possibly indefinitely, and it does nothing to re-unite the many families that have already been torn apart.

Read the Commissioners Resolution from the 223rd PC (USA) General Assembly decrying the executive order HERE.

The resolution passed last week also "call[s] upon synods, presbyteries, and individual churches to understand, condemn, and work against the ideology of white supremacy undergirding these racist immigration policies [and] reminds our denomination of the Gospel call to work for just and humane policies for all immigrant communities, grounded in the principles of family unity, human dignity, and rights."

Leaders in Washington were hoping that this executive order would sap the momentum building to end administration's cruel immigration detention policies. People of faith and Presbyterians around the country won't be fooled: we are still mobilizing to end family detention and call for humane immigration policy this weekend.

Join us June 30th in DC and around the country to rally and demonstrate the political will to #KeepFamiliesTogether. Click HERE to find one of the 600 sibling events near you! Forward this email to 10 friends and gather a group to attend an action near you.

The systems of deportation and detention have close ties to the injustices of the criminal legal system in the US. Children and families are being kept in private detention facilities that are owned and operated by private prison companies. This expansion in family detention is funneling money straight into the pockets of corporate prison executives. The 215th General Assembly called for the abolition of private prisons, and Presbyterians around the country can add this layer of analysis when we raise our voices against the incarceration of families.

Inspiring stories of Presbyterian Mission Agency activities are published online daily on the Presbyterian Mission Yearbook webpage. Many people find its stories, Bible lectionary links and prayer to be a helpful daily study/devotion guide.

Power comes and goes in parts of Puerto Rico that are still recovering from last fall's devastating Hurricane Maria. While electricity and running water are slowly coming back to communities across the island, the long list of repairs, updates and recovery will keep volunteers and disaster officials busy for years.

Presbyterian Disaster Assistance has been working closely with presbyteries and synods on the island to support volunteer work projects and training. As of May, PDA has disbursed more than $1.5 million in grants. Jim Kirk, PDA's associate for national disaster response, says that as many as eight emergency grants have been approved to all three presbyteries and the synod to help communities impacted by the hurricane.

"PDA will work with our Presbyterian leadership in Puerto Rico to discern how remaining Hurricane Maria funds can be best leveraged to help the most people," said Kirk.

Kirk and PDA officials have been in Puerto Rico this week to meet with church leaders on the recovery effort.

"The three presbyteries and synod have expressed gratitude for the support of the larger church. In addition to the support of the denomination through PDA, many congregations and mid councils have reached out to support the response and recovery efforts," he said. "The recovery needs will be many and will last for years. During this trip, the church's commitment to stay for the long term was well received."

In addition to working with partners and volunteers to bring work teams to the area, PDA will provide training and retreat opportunities for churches in coordination with Puerto Rico's three presbyteries.

Volunteers from First Presbyterian Church of Savannah, Georgia, recently spent a week in San Juan working with local churches on recovery needs. Pastor Stephen Williams and five church members were hosted by Monte Flores Presbyterian Church.

"They organized activities with several other Presbyterian churches. Each day, we would work at a different church, meeting with members, enjoying table fellowship with them. Some of the tasks were typical scraping and painting and one day, we ambitiously replaced part of a flat metal roof and that was a challenge," said Williams. "In the evening, church members would provide wonderful meals and we would have conversations about how people fared during and after the hurricane."

Despite the hospitality, Williams says churches are getting discouraged.

"There's understandable concern that the mainland of the United States has not responded as energetically as they should or could. So, there's disappointment with that," he said. "But they're also showing how church people have come together in very strong ways."

Among the churches Williams and his team visited was Hugh O'Neill Memorial Presbyterian Church in old San Juan.

"The historic church only has 19 members and it had tarps flapping in the wind as they had been put up six months ago and not touched since. The kitchen had water damage and things had not been removed from the kitchen," said Williams. "In one day, we made substantial progress. But they have challenges that many churches have — dwindling membership, it's not easily accessible and they don't have people living nearby. In other churches we visited, we saw members that were proud of their churches and saw the vibrancy of community life."

Williams says he plans to send another group of volunteers back to Puerto Rico in six months and hopes it is the beginning of a long and productive relationship.

"They are tremendously resilient and their Christian faith is very important to them and it's lived out daily," said Williams. "This church that I serve has gone on all kinds of mission trips — Cameroon, Mexico and Nicaragua. But Puerto Rico is so feasible and not that far away. We can come and go, build relationships, send groups and invite some of them to Savannah to strengthen those ties."

In late 2017, PDA conducted a leadership solidarity visit to churches as well as the Seminario Evangélico de Puerto Rico. The team produced the following video:

Video URL: https://vimeo.com/266896701

Let us pray: We praise you, God, for the mission of the church and for faithful servants who share your good news in word and deed. Amen.
If you have announcements for this e-newsletter, please send them to communications@NewLifeChurchRoseville.org