Upcoming Events
(View the online church calendar.)
Office Hours: Tues - Fri, 10 AM- 2 PM

April 19
Project Home 5:30 PM

April 20
Project Home 5:30 PM

April 21
Project Home 5:30 PM

April 22
Earth Care Sunday
Worship 10 AM
Fellowship 11 AM
Earth Care Activities 11 AM
Project Home 5:30 PM

April 23
Project Home 5:30 PM

April 24
Staff Meeting 11:45 AM
Project Home 5:30 PM
Session 6:30 PM

April 25
Quilters 9 AM
Project Home 5:30 PM
Handbells 5:45 PM
Commosso 6:45 PM
Sanctuary Choir 7:45 PM

April 26
Project Home 5:30 PM

April 27
Project Home 5:30 PM

April 28
Project Home 5:30 PM

April 29
Worship 10 AM
Fellowship 11 AM
Faith Circles 11:15 AM
Confirmation Class 11:30 AM
Project Home 5:30 PM

---

Pastoral Care Update
Please hold in your prayers:

Ann Bursch's brother as he is treated for cancer.

Art Steiner as he recovers from a fall.

Baby Alexandra and her family in accepting a medical diagnosis.

Barb McCue and family as they have lost their son and brother Larry.

Billy Hane as he works through blood clots.

Brandle family who mourn the passing of Fern Brandle.

Cameroon during this time of unrest.

Dan Stout as he recovers at home. Calls are appreciated.

Gloria Tymesen as she recovers at Capitol View Rehab Center from a fall which resulted in a crushed elbow. Calls are appreciated.

Florence Rood's son as he has open heart surgery.

Jan Hubbell as she continues her chemo treatments.

John Bootier as he undergoes bypass surgery on April 24.

John Sargent as he receives cancer treatments.

Ken Phipps as he is treated for skin cancer.

Lorraine Bangle as she recovers from a procedure and prepares for another.

Lou Brager (Judi Klotz's sister-in-law) as she undergoes cancer treatment.

Mark, Judi Klotz's brother-in-law as he copes with dementia.

Mark Hare and Jenny Bent, Keila and Annika, our Mission co-worker partners.

Marti Cook who is recovering at home. Calls and cards are appreciated. No visits at this time, please.

One another as we work toward justice, healing and reconciliation of our communities and nation.

Raul as he recovers and heals from health related issues.

Sarah Park for health and well being.

Staff at our church, the Presbytery of the Twin Cities Area and the church around the world.
Prayer Requests: Contact Pastor Riz in the office with a voicemail message.
Stephen Ministers
are also available, please contact
Barb Nelson
for more information.
---
Notes Newsletter
Our monthly New Life Notes are
online
! Please email the
office
if you need a printed version mailed to you.
Share Our Church
Earth Care Sunday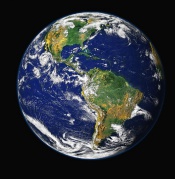 Join us this Sunday, April 22, to celebrate Earth Day with guest Robert Blake who is a member of the Red Lake Ojibwe and runs a sustainable energy company called Solar Bear. Our special church service will be followed by fun activities for all ages & earth-friendly snacks in the Heritage Room. This year we will look at how our location and past have shaped who we are today. What do you know about MN land, water & native people; history of the lake Como-Rose Township area or Knox-N.Como Church beginnings? As New Life Church members, who are we and how can we reconnect to this special place as well as God's good Creation?

Psalm 104:1-2, 10-34
Seeds of Hope Community Garden Kickoff
You are invited to the Planting Seeds of Hope Community Garden Kickoff this Sunday, April 22 from 2:30-4:30 PM! At 3 PM the Como Community Seed Library will be holding a short workshop on the benefits of local seed banks and locally adapted seeds and the stories surrounding them. Following this workshop, they will have a seed check out and lead a seed swap so remember to bring some of your seeds from last year! If you are interested in gardening with us this year, contact Darby at ericndarby@gmail.com.
Clothing Collection & Earth Day
Bring gently-used clothing you no longer need this Sunday for our Earth Day Clothing Collection. Recycling clothing for re-use is a great way to preserve the Earth's resources. You can join in sorting the clothing on Sunday: women's career-wear to Martha's Closet at Central Presbyterian Church and general clothing to the Clothing Center at Department of Indian Work, Interfaith Action of Greater Saint Paul. Since the blizzard shortened our collection time, we'll continue to accept donated clothing through the following Sunday, April 29th.
Food Drive and Baby Collection


EXTENDED Through April 29
We will extend both our Food Drive & Baby Collection for the Dept. of Indian Work through April 29th. The DIW has provided emergency services & referrals to Indian families for more than 50 years including food shelf, clothing closet, emergency transportation, holiday food bags & student services. They like to give moms or clients with infants a "baby bundle" but currently have no baby items to give out! Please fill the cradles in the Atrium with new or gently used baby clothing, receiving & regular baby blankets, diapers of all sizes, baby shampoo, and anything else a mom could use. Please put your food donations in the BLUE BARREL & let's stock it to overflowing!
Project Home:
ONE OPENING

& HUGE THANKS!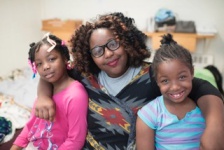 One opening remains for hosting Project Home:

THIS SATURDAY April 21st Overnight (8 pm to ~9 am)

. Who wants a sleepover at church on a bed in our lovely nursery, plus to meet our guest families, put out a morning breakfast, and see them on their way? If that's you, please let Jan Hubbell know ASAP (janhubbell2@gmail.com; 651.489.4713) or sign up HERE.

HUGE THANKS to all of our volunteers, and especially to our faithful "blizzard weekend hosts," several of whom were among our newest members, who went the extra mile and then some, first by just getting there one way or another (walking and snow-shoes for some!), then by pushing cars out of drifts, staying late into the morning with our guests until their bus could come, preparing them a delicious hot breakfast, and standing by to welcome anyone who arrived not knowing that our church service was cancelled. Thanks, everyone!
Thank You!
We want to express our thanks to all the workers for the delicious lunch served in the Great Room of New Life Presbyterian Church following June Gabel's Memorial service. Thank you very much.

~Sue Gabel and family.
Holy Hammers 2018
Holy Hammers is starting construction of its 21st single family home with Habitat for Humanity on April 16th! This year's home will be built at 717 Geranium Ave in St. Paul.

This will be the 20th year that Holy Hammers has built homes for Twin Cities Habitat for Humanity. The financing for this home will be provided by the Holy Hammers churches and Habitat for Humanity.

Holy Hammers will provide all the volunteers to build this year's house. Will you volunteer? New Life has six days of

volunteer openings available in April and May

. Please see the schedule in the Atrium to sign up. This year you can also sign up HERE on the Twin Cities Habitat for Humanity web page. Please contact Larry Lane or Jerry Peterson for more information or instructions on how to sign up online.
Men's Breakfast Group
The Men's Breakfast Group meets the
second
and
fourth Wednesdays
of the month
9-10:30 a.m
. at
Perkins Restaurant
, County Road B near Snelling Av., to talk about issues of the day from a faith-based perspective. Our
next meeting is Wednesday, April 25
. Join us! (For information, call Warren Wolfe, 612-791-5316).
Without Partners Meets April 28
Without Partners will meet Saturday, April 28th, 11:30 a.m. at Virginia Redman's home, 7063 Robinwood Trail, Woodbury. Call Virginia, #651-739-5668, that you are coming and what you will bring for pot luck. Virginia will make a hot dish. We will meet in the east parking lot of the church at 11 am to coordinate rides. If you need a ride, call Lois Nyman #651-489-6965. Join us for good food, games and laughter.
Presbytery Committees Need Members
Committees of the presbytery are to have equal numbers of clergy and of church members and/or Presbytery Logoruling elders. We need more church members and elders. At the annual meeting in May, the Presbytery will elect persons to fill about 70 positions on a variety of committees. While some of these positions will be filled by persons who have agreed to serve a second term, most need new people to fill them. Details are available by contacting Manley Olson, chair of the Nominating Committee, by e-mail at manleyolson@gmail.com or by phone at 651.644.2848. The complete announcement is at "Committee Members Needed."
Confirmation Class 2018
Confirmation Class begins this Sunday, April 15. We will then continue to meet on the 2nd & 4th Sundays from 11:30am-1:30pm during the times listed below in the Fireside Room. The schedule is as follows:
April - 29th

May- 13th, 20th

June – Retreat 10-12 (Griffin Cabin, Nevis)

July – Retreat 15-20 (Dakota Presbytery, Granite Falls)

August – Connecting with Faith Mentors

September – 9th, 23rd

October – 14th, 28th MEA Retreat 18-20 (White Bear Lake Presbyterian)

November – 18th & Mini retreat 9-10 (Church of The Way)

Confirmation Day November 25th
Interfaith Action's Annual Assembly features inspirational talk by Clifton Taulbert
Join Interfaith Action of Greater Saint Paul for its 2018 Annual Assembly. We invite you to the Klas Center, Hamline University on Thursday, May 10. Social time begins at 5:30 p.m. with dinner following at 6:00 p.m. The event will feature a keynote address by Clifton Taulbert, Pulitzer nominee and entrepreneur businessman speaking on the Eight Habits of the Heart, Connecting and Inspiring Community. The event includes a report to the community about the organization's accomplishments and impact of its current programs. Individual tickets are $40. You can register online at interfaithaction.org/annualassembly. RSVP by May 3.
Annual Staff Evaluations
If you have worked with a member of the church staff on a specific task this past year, the Personnel Committee would like your feedback. Answer the following questions about the experience and return your comments to LuAnn Hudson by email at luannhudson@hotmail.com, place in her mailbox at the church or send to 1614 Grotto Street North, St. Paul 55117. Thank you!

1. What was most helpful?

2. What if anything could have been done differently?

3. Do you have any other comments regarding the staff member's work performance?
Operating Fund—first 8 months results
Bottom line: At 2/3 way through fiscal 2018 income still exceeds expense by over $6,000—which is better than what our budget had anticipated. Results are better than budgeted even though contributions are below budget. That's because expenses are well below budget, especially Personnel expenses thanks to vacancies and reduced hours. A deficit is still expected for the year, but not as large as the $40,000 deficit anticipated in the budget.
Change the World Offering in April
Your loose change in the offering this month helps offset the little extra we pay to provide Fair Trade Equal Exchange coffee for our fellowship time.
NEEDED - Building Coordinators
New Life's policies require that a building coordinator be on site whenever an outside group contracts to use our facilities for a wedding or funeral. This person is the contact point if the group has questions and ensures that New Life's interests are represented. Session has approved that this person be paid by the outside group. Please contact me if you have any questions or would like to be a part of this team! Contact Maryfran Moen at:
maryfranc@newlifechurchroseville.org
or 651-488-5581 ext.220.
North Como Preschool Registration NOW OPEN
North Como Preschool is now enrolling for the 2018-2019 school year. We have openings available in Pre-k and Preschool classes. To learn more please contact Sher at director@northcomopreschool.org or call 651-488-7137.
Leadership Opportunity
The Nominating Committee is continuing the search for two individuals who feel called to serve God, our church family, and the larger community as a Ruling Elder. This is a wonderful opportunity to use your God given gifts to serve the family of Christ. If you are interested, or have a suggestion for a candidate, please speak to one of the Nominating Committee members, Jeni Mancha, Irene Meinen, Bruce Nelson, Adam Schultz or call or text Steve Smith, Chair of the committee. 651-410-0988.

Inspiring stories of Presbyterian Mission Agency activities are published online daily on the Presbyterian Mission Yearbook webpage. Many people find its stories, Bible lectionary links and prayer to be a helpful daily study/devotion guide.

Happy Earth Day, New Life!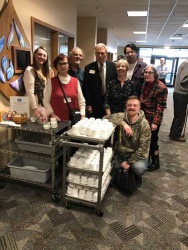 Earth Care Congregation Certification is one of the many ways that the Presbyterian Hunger Program seeks to be faithful to our responsibility to care for creation. The goal of the ECC program is to inspire churches to care for God's earth in a holistic way, through integrating earth care into all of church life.

New Life Presbyterian Church in Roseville, Minnesota, is just one of the 207 ECC churches that were certified in 2018.

Nine years ago, after their initial certification as an Earth Care Congregation, New Life decided that they wanted to change their fellowship time and meals to be as "green" as possible. This was done in a variety of ways, including the usage of fair trade coffee and locally sourced foods. They also decided to try to follow a 2008 General Assembly resolution that dealt with not using disposable food service products or plastics.

Carole Rust from New Life's Earth Care Team shared that in order to accomplish that task, they knew they'd need lots of willing hands. "We developed a dishwashing team which is called the 'Bubble Brigade.' We give people the chance to join the brigade when the church kicks off activities in the fall and then when we celebrate Earth Day Sunday in the spring. Some dishwashers are regulars and help almost every Sunday while others do special events like potlucks or funerals. Still others are on call for part-time, special-requested duty. Brigade members are a fun bunch that usually work in groups of two and cover the spectrum from an expectant mom-to-be, young couples, a family with youth, singles and people in their 70s!"

Last Earth Day Sunday, New Life recognized all of the members of the Bubble Brigade and even gave bottles of bubble-blowing solution to the two most faithful members.

The Bubble Brigade is a simple way to help with creation care and it gives people a chance to provide a meaningful gift of service to support their church community.

Let us pray: Creator God, may we be ever mindful of all of the ways you've called us to be good stewards of this marvelous Earth. May you make our hearts and hands be ever willing to set to tasks great and small to serve your creation.

If you have announcements for this e-newsletter, please send them to communications@NewLifeChurchRoseville.org