Upcoming Events
(View the online church calendar.)
Office Hours: Tues - Fri, 10 AM- 2 PM

May 31
Preschool Clean

June 2
Brain Injury Alliance 11:30 AM
Daring Group 1 PM

June 5
Staff Meeting 11:45 AM

June 6
Quilters 9 AM

June 7
Celebration & Worship 5:30 PM

June 8
Memorial Set Up 3 PM

June 9
Harry Maghakian Visitation 10 AM
H. Maghakian Memorial Service 11 AM
H. Maghakian Luncheon 12 PM



---

Pastoral Care Update
Please hold in your prayers:

Art Steiner as he recovers from a fall.

The family of Audrey Bogen as they mourn her passing on May 8. She is survived by her husband Oliver and sons James and Stephen.

Baby Alexandra and her family in accepting a medical diagnosis.

Barb Rafn as she recovers at home from heart problems.

Billy Hane as he works through blood clots.

Cameroon during this time of unrest.

Dean Brandsness as he recovers from knee replacement surgery.

Deb Griffin who broke her foot.

Florence Rood's son as he has open heart surgery.

Gloria Tymesen as she recovers at Capitol View from a fall which resulted in a crushed elbow. Calls are appreciated.

Jan Hubbell as she transitions her cancer treatment.

Janet (sister-in law of John Bagaglio) who has stage 3 lung cancer with brain tumors. Prayers also for Janet's husband, Kip.

John Bootier as he recovers from open heart surgery.

John Sargent as he receives hospice care.

Kate Wolfe-Jenson while she heals at home.

Lorraine Bangle as she recovers from surgery.

Lou Brager (Judi Klotz's sister-in-law) as she undergoes cancer treatment.

The Maghakian Family after the passing of Rev. Harry Maghakian.

Margie Johns, her daughter Joanne & her son Kenny as they recover from a car accident in Montana. Also keep Bill Smallidge, Margie's friend and partner in prayer at this time.

Mark (Judi Klotz' brother-in-law) who is in a medically induced coma.

Mark Hare and Jenny Bent, Keila and Annika, our Mission co-worker partners.

Martha (mother of Maurice Kendrick) who is ill.

Marti Cook who is recovering at home. Calls and cards are appreciated. No visits at this time, please.

Midge Beck as she heals after a successful surgery.

One another as we work toward justice, healing and reconciliation of our communities and nation.

Raul as he recovers and heals from health related issues.

Roger Carlson during his time in transitional care at Episcopal Homes.

Staff at our church, the Presbytery of the Twin Cities Area and the church around the world.
Prayer Requests: Contact Pastor Riz in the office with a voicemail message.
Stephen Ministers
are also available, please contact
Barb Nelson
for more information.
---
Notes Newsletter
Our monthly New Life Notes are
online
! Please email the
office
if you need a printed version mailed to you.
Share Our Church
Focus on the Light Not the Dark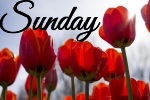 This week's theme is "staying positive during trying times."

Preaching this Sunday is Daley Tubbs. She is a junior at Roseville Area High School where she is actively involved in the debate team and theater. In addition Daley is a Ruling Elder on session and is the liaison to the Celebration and Worship Committee. When she is not busy you can find her spending time with her friends or at Clear Water Camp.

"Do not worry about anything, but in everything by prayer and supplication with thanksgiving let your requests be made known to God." Philippians 4:6

"Anxiety weighs down the human heart, but a good word cheers it up." Proverbs 12:25
Pledge Cards
Pledge cards will soon be arriving in your mail. Please prayerfully complete this card for 2018- 2019 and return them to the office or place them in the box on the opportunity table by June 20th. Every pledge we receive, no matter how large or small is important. What matters in God's eyes and in ours is the heart with which the pledge is given.
VBS and MAD CAMP at New Life Presbyterian
July 8-12, 6-8 PM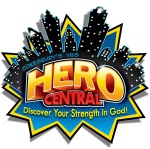 This year
New Life is teaming up with Presbyterian Church of the Way
to host VBS and MAD (Music, Art & Drama) Camp at New Life Presbyterian! Come help save the day at this summer's super-hero themed VBS, "Hero Central!"
Both participants and volunteers are needed
in order to make this year's program a success.
WHEN: JULY 8-12, 2018
TIME: 6-8 PM
LOCATION: New Life Presbyterian Church
COST: $20/child ($60 limit per family)
Scholarships available
For more information or to be a hero to our kids and volunteer: Contact Sarah Parker, Director of Children and Family Ministries email:
revmom97@gmail.com
or call (651) 484-3346.
Change the World for Immigrant and Low-income Families at Liberty Plaza
Liberty Plaza is an affordable housing development in St. Paul's Selby-Dale area developed in the 1960's by Rev. Harry Maghakian and Dayton Avenue Presbyterian Church, along with several other Presbyterian churches including North Como, led by Rev. George Knieriemen at the time. Your loose change in the Offering during June and in the Bowl of Abundance on June 24th supports programs at the Harry Maghakian Community Resource Center at Liberty Plaza, including after-school and summer programs for children and various adult and family programs. Make a joyful noise!
Church Picnic July 7 - Save the Date!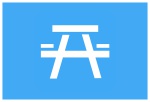 Save the date, Saturday

July 7, 11 AM-2 PM

for the annual church picnic at the Central Park Foundation Shelter off of Victoria. Hot dogs, coffee and lemonade will be provided so bring a dish or dessert to share. We are inviting families from Project Home to be our guests at the picnic.​ Bring your favorite park game and be prepared for lots of food, fun and fellowship. If you would like to help set up, grill hot dogs or need a ride to the picnic, please contact Tina or Ed Zoerb at 651-484-7481.
Thought Leadership Luncheon
June 7 @ 10:30 am - 1:30 pm
-Resource information from local organizations who treat and support those living with mental illness
-A conversation with Ron Powers, who is a compelling and honest storyteller
-Opportunity to purchase Mr. Powers' book: No One Cares About Crazy People: The Chaos and Heartbreak of Mental Health in America

Schedule:
-8:00am-11:00am Optional training: "De-escalation: What Helps When People are Upset"
-10:30am – 11:30am Resource Fair, Registration, Networking
-11:30am – 1:00pm Program and Lunch. Please let us know if seating near ASL interpreters is preferred when you register.
-1:00pm – 1:30pm Book Signing, Resource Fair
Holy Hammers 2018
Holy Hammers started construction of its 21st single family home with Habitat for Humanity on April 16th! This year's home is being built at 717 Geranium Ave in St. Paul.

This will be the 20th year that Holy Hammers has built homes for Twin Cities Habitat for Humanity. The financing for this home will be provided by the Holy Hammers churches and Habitat for Humanity.

Who is purchasing 717 Geranium Ave? Ying Yang, Kou Lee and their four children: Lena (11), Alexis (8), Clara (5), and Eileen (3). Both Ying and Kou are long-time Minnesota residents. Ying came to Minnesota in 1994 and Kou came in 2005. This is an exciting step for the family, including their grandma and uncle who will also be living in the home.

Kou and Ying want to, "Thank you all so much for your hard work and volunteer hours!"

Holy Hammers is providing all the volunteers to build this year's house.

THANK YOU to all who worked on the house and provided food and beverages!
Summer Music Notes
Dear Congregation,

First, I am planning to have a
family choir every 4th Sunday
from June through September.
Everyone can invite their family: moms, dads, children, grandmothers, grandfathers, aunts and uncles to come on the 4th Sunday at 9:10AM and we will practice one easy hymn or anthem on the Sunday for the offertory.
You will be an instant choir member!
Second, you have an opportunity to be a soloist or instrumentalist.
You can
play your own instruments or sing a song during the summer services as a prelude, offertory or postlude.
There is a sign-up sheet on the magnetic wall.
Thank you for your consideration and involvement.
Julie Lueck
Director of Music Ministry
Faith Formation Coordinator
Part Time (15 hours/week)
New Life Church seeks a person with a vision for ministry to support the spiritual growth and faith development of all who participate in the life of the congregation and is ready to work with staff and volunteers to make it happen. If this is you, please apply!

Purpose: The Faith Formation Coordinator works with lay people and staff to encourage and support the spiritual growth and faith development of all who participate in the life of the congregation. In particular, this includes faith development through education, service and mission opportunities and mentoring relationships with a cross-generational emphasis and involving volunteers whenever possible.

Responsibilities:


+ Work closely with pastor and Faith Formation Committee to coordinate and lead all aspects of Christian education.

+ Assist with confirmation and mission trips.

+ Build relationships with families, welcome children of visitors and assist in integrating new families.

+ Act as a resource for Faith Formation volunteers and train in the use of resource materials and aids.

+ Provide oversight for nursery program and caregivers to ensure that the operation is consistent with the church's Children and Youth Protection policy.


If this is where your ministry passion is, please apply to New Life Presbyterian Church admin@newlifechurchroseville.org. You may also check out our website at http://www.newlifechurchroseville.org/job-openings. Questions can be emailed to admin@newlifechurchroseville.org
Operating Fund—first 9 months results
Bottom line: At ¾ way through fiscal 2018, expense now exceeds income by over $8,000—which is better than what our budget had anticipated. Expenses for the final fiscal quarter are expected to exceed income, meaning we will finish the year with a deficit. The projected deficit is less than the $40,000 deficit that had been anticipated in the budget. Results are better than budget because expenses are below budget, especially personnel expenses due to vacancies and reduced hours.
NEEDED - Building Coordinators
New Life's policies require that a building coordinator be on site whenever an outside group contracts to use our facilities for a wedding or funeral. This person is the contact point if the group has questions and ensures that New Life's interests are represented. Session has approved that this person be paid by the outside group. Please contact me if you have any questions or would like to be a part of this team! Contact Maryfran Moen at:
maryfranc@newlifechurchroseville.org
or 651-488-5581 ext.220.
North Como Preschool Registration NOW OPEN
North Como Preschool is now enrolling for the 2018-2019 school year. We have openings available in Pre-k and Preschool classes. To learn more please contact Sher at director@northcomopreschool.org or call 651-488-7137.
Session Leadership Opportunity
The Nominating Committee is continuing the search for individuals who feel called to serve God, our church family, and the larger community as a Ruling Elder. This is a wonderful opportunity to use your God given gifts to serve the family of Christ. If you are interested, or have a suggestion for a candidate, please speak to one of the Nominating Committee members, Jeni Mancha, Irene Meinen, Bruce Nelson, Adam Schultz or call or text Steve Smith, Chair of the committee. 651-410-0988.
May Session Highlights
+ Received annual preschool report from Sher Noot, director. 44 families enrolled for a total of 48 total students. The preschool passed the MN Child Care Health Consultant compliance review. An upcoming fundraiser is eating at Dino's Mediterranean restaurant on May 29th. The school will receive 20% of the proceeds.

+ An Endowment Policy presented from the Church Finance Committee was approved. Most of the language in this policy is lifted from the Presbytery Foundation.
There are three changes:
1. Withdrawal of more funds ($3000 instead of $1000) for the operating fund;
2. If a donor wants to donate to the fund, the gift must be $10,000 (smaller amounts can be put into a special dedicated fund);
3. The fund will shift more into stocks for a better outcome.

+ Received the operating budget report that has expenses exceeding income. The projected deficit is in the range of $20,000-$30,000 for the year.

+ Pledge cards will be mailed soon. Julie Kehne is retiring as stewardship chair after the current stewardship campaign.

+ Personnel is still searching for a Faith Formation staff person.

+ Pastor Riz and Patty Gould wrote up a grant application offered by Presbytery for a project or vision to re-vitalize the congregation.

+ Pastor Riz will be with the youth mission trip to Detroit June 24th-29th. Session was moved to June 19th instead of June 26th due to his absence.

+ Approved an increase from $200 to $250 for the pastor to conduct memorial services. This is the going rate at Roseville Memorial Chapel and other venues.


Inspiring stories of Presbyterian Mission Agency activities are published online daily on the Presbyterian Mission Yearbook webpage. Many people find its stories, Bible lectionary links and prayer to be a helpful daily study/devotion guide.

Every March, goats hold a place of honor at Sherrill's Ford Presbyterian Church.

Inspired by the Presbyterian Giving Catalog, the North Carolina congregation highlights how goats improve people's lives in the developing world. Then members are invited to give toward the congregation's collective purchase of goats through the catalog.

The catalog points out that the milk, cheese, butter and yogurt that goats produce enhance nutrition for people who need it most. Goats are among nearly 40 giving opportunities in the catalog. The catalog's items exemplify the variety of ways Presbyterian Mission does its work.

The monthlong emphasis on goats at Sherrill's Ford this year resulted in gifts totaling $4,450. That bought 25 pairs of goats at $178 per pair.

Bryce Wiebe, director of Special Offerings for the Presbyterian Mission Agency, said the 86-member congregation is among the top churches in the denomination for per-member giving through the catalog. In addition to promoting goats in March, Sherrill's Ford has an annual emphasis in October on garden wells that last year raised $4,500.

The congregation, which is in the unincorporated community of Sherrill's Ford, is about 35 miles north of Charlotte.

The emphases on goats and garden wells are projects of the congregation's Presbyterian Women's group, but the wider church supports these efforts. "We have a lot of help in these two projects from the whole church," said Doris Brown, moderator of Sherrill's Ford's Presbyterian Women. "Presbyterian Women sponsors them, but without the rest of the members of the church they would not have grown to what they are."

Promotions for these opportunities are relatively low-key. They are publicized through pulpit announcements, articles in worship bulletins and the church newsletter, and in a pre-worship PowerPoint slide show that lists a variety of congregational news items. "Goat Sunday" is observed the first Sunday in March and supporters give throughout the month. Giving to "Garden Well Sunday" follows a similar pattern.

The potential for church members to make a difference through their giving is clearly stated, said Russ Reighley, co-pastor of Sherrill's Ford. Each Sunday, Reighley stresses that "we have the opportunity to change the lives of people." Reighley and the other co-pastor, his wife, Marcia, are commissioned pastors in their sixth year of ministry at Sherrill's Ford.

Brown, a retired nurse, said her passion for international mission has been fueled by personal experience. In the late 1960s, she served as a Presbyterian mission co-worker in Mexico. There, she saw the impact that a grant from the Presbyterian Women's Birthday Offering had on the hospital where she worked. "I saw what was being done, and I just feel like I still want to be a part of it, even if I can't be there or do as much," she said. "I can give a little."

"She gives a lot," Reighley interjected.

When he came to the church, Reighley, a former consultant to businesses in transition, said it didn't take him long to determine that Sherrill's Ford was a congregation with "great bones." This sound structure, he observed, was built by generosity and caring. He said these persistent qualities have enabled the congregation to reach out to a community that is beginning to change.

While farming is still central to this rural community, Charlotte's northward expansion has placed Sherrill's Ford on the fringes of the city's bedroom communities. Of the congregation's 86 members, 27 have joined in the past five years. The newcomers worship among descendants from five of the seven families that formed the church in 1881.

New and longtime members also come together to support special mission opportunities, stock a clothes closet at a local school, provide a free community meal each month, and participate in Western North Carolina Presbytery's mission partnerships in Guatemala and Malawi.

Reighley said that embracing new people and engaging in mission are matters of faithfulness. "We talk about the Holy Spirit constantly, and we follow the lead of the Holy Spirit, and that works," he said.

Let us pray: God, give us the strength and compassion we need to reach out to those who do not share the blessings we enjoy. Transform us with your love, and let us be instruments of your love to transform the communities we live in. Amen.

If you have announcements for this e-newsletter, please send them to communications@NewLifeChurchRoseville.org