Sunday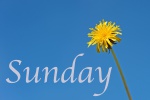 So then, putting away falsehood, let all of us speak the truth to our neighbors, for we are members of one another. Be angry but do not sin; do not let the sun go down on your anger, and do not make room for the devil. Thieves must give up stealing; rather let them labor and work honestly with their own hands, so as to have something to share with the needy.
Ephesians 4:25-5:2 John 6:35, 41-51
State Fair Park & Ride
Sign up for Park & Ride during the Great Minnesota Get-Together! It's fun and the perfect opportunity to get to know people at our church and in the community (and make approx. $7000 for our church). You can join in the fun by signing up in the atrium on Sundays, calling Ann in the office, calling or texting Julie Kehne at 612.281.4646, calling Pam Hord at 763-331-5970 or going directly to Sign Up Genius. You can also click on the search magnifying glass in the upper right corner of the screen, then enter ncpcstatefair@gmail.com. Select 2018 State Fair Park & Ride. If you already have a Signup Genius account you can just log in and the signup will be waiting for you. We have a total of 12 days, so there are multiple opportunities to help!
Congregational Meeting August 19
The Session of New Life Presbyterian Church has called a congregational meeting Sunday, August 19th, 2018, immediately following the worship service for the purpose of electing nominees to serve as ruling elders. The meeting will be held in the Sanctuary. All active members have the privilege and responsibility of attending the meeting and of both speaking and voting.
Sign Elaine's Birthday Card
Help

Elaine Bramer

celebrate her

100th birthday this Sunday August 12
! There will be plenty of room for everyone to sign this very special birthday card. Look for it in the atrium this Sunday before and after worship.
Without Partners Meets August 18
Without Partners will meet for potluck at 11:30 am on Saturday August 18th, at LuAnn Hudson's home, 1614 N. Grotto St, phone 651-687-2770, LuAnn will fix a hot dish, call her and let her know you're coming and what you will bring. If you need a ride, call Lois Nyman 651-489-6965. Join us for good food, games and laughter.
School Tools Collection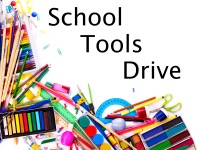 During August we'll collect
NEW school supplies
for students in need at Como Park Elementary School and Project Home Family Shelter. Bring them to the collection site in the atrium August 1-26. All new supplies are welcome, especially
colored markers
(thick & thin),
colored pencils, glue sticks, pocket folders, #2 pencils, wide-ruled notebooks, crayons, scissors, backpacks
, and boxes of
facial tissue
. Check out the back-to-school bargains, and thanks for helping kids get off to a good start in school this fall!
Change the World for Families in our Neighborhood
Loose change in the Offering and in the Bowl of Abundance on the last Sunday of the month helps rebuild our fund to support The Sheridan Story program next school year. Our church funded and helped distribute weekend food bags for 25 children each week this past school year at Como Park Elementary School. We have increased our pledge for next year to cover more of the food costs and to serve more children. Thank you for helping to nourish families in our community.
Housing in Ramsey County
There are
2 Project Home families
who are
looking
for housing
in Ramsey County
. They both have vouchers that will pay for their housing over the next 18 months. If you know of any
2 bedroom units that are available for rent
to these families within Ramsey County, please contact Pastor Riz.
Meet Josh, Our New Faith Formation Coordinator!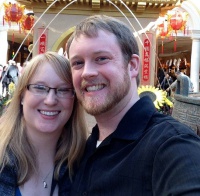 My name is
Josh Szypulski
and I am very excited to start work at New Life Presbyterian Church as the new Faith Formation Director.
I grew up in Brooklyn Park, MN, attended Gustavus Adolphus College and recently graduated from Luther Seminary. My degrees and studies involved theology, world religions music performance, and film. I also worked for six years in outdoor camp ministry both in the states and overseas in China. Someday I'd like to go to New Zealand and live as a hobbit for a while.
My fiancee, Lydia
and I are looking forward to our September 22 wedding at Luther Seminary.
You can contact me at:
joshua@newlifechurchroseville.org
Music Notes
Hello Congregation,

Thank you very much for all that volunteered to be musicians for the summer music program.

I hope you have been enjoying the performances from the volunteer musicians.

I also appreciate family choir members and we will continue to sing in August and September as well.

Every 4th Sunday is family choir, so please, join us!

I have a few new announcements.

We will have two different rehearsal days on Mondays and Wednesdays beginning after Ministries of Faith Carnival in September.

We will have the hand bell rehearsals every Monday from 5:45PM to 7:00PM.

We will have the choir rehearsals every Wednesday from 5:45PM to 7:00PM.

In addition, the Commosso orchestra group will be every Wednesday from 7:00PM to 8:00PM.

We need more volunteer musicians in each group: Prime Chimers, Choir and Commosso.

If you have been playing some instruments more than 1 or 2 years, please, join Commosso.

If you can sing, please, join the Choir.

If you cannot play any instruments and cannot sing, we have an opportunity to become a hand bell choir member.


Thank you for your consideration.

Julie Lueck,
Director of Music Ministry
Operating Fund—fast approaching fiscal year end
Bottom line: As we approach the end of the 2017-18 fiscal year (July 31) expenses exceed income by over $3,000—which is much better than what our budget had anticipated. However, expenses for July are going to be big (as usual for July). So, we are going to see a deficit, but not as large as originally anticipated. Results are better than budget because expenses are below budget, especially personnel expenses due to vacancies and reduced hours.
North Como Preschool Registration NOW OPEN
North Como Preschool is filling up fast for the 2018-2019 preschool/pre-k year. We still have a few spots available. If you are interested in learning more about NCP and how it might be a great fit for your family, please contact Sher Noot, Director at director@northcomopreschool.org.
Session Leadership Opportunity
The Nominating Committee is continuing the search for individuals who feel called to serve God, our church family, and the larger community as a Ruling Elder. This is a wonderful opportunity to use your God given gifts to serve the family of Christ. If you are interested, or have a suggestion for a candidate, please speak to one of the Nominating Committee members, Jeni Mancha, Irene Meinen, Bruce Nelson, Adam Schultz or call or text Steve Smith, Chair of the committee. 651-410-0988.
Session
Highlights

, July 2018

ACTION ITEMS

+ Adding Jackson Gienger and Alesia Thompson to the Membership Roll. They are transferring via certificates from Dayton Avenue P.C. APPROVED.

+ Jeanne Hane submitted her resignation as an elder on Session. She is thanked for her service. APPROVED.

+ That Committees may reallocate their forecasts among their account so long as the total remains the same. Any change in the total for a committee requires session approval. The final budget will be approved at a later date." APPROVED.

INFORMATION ITEMS


Church Finance & Budget

+ Treasurer, Jym Hubbell, reported that many members have increased their pledges. Therefore, Church Finance feels the $368,000 total income figure for the 2018-19 church budget is realistically attainable.


+ The Personnel budget of $243,582 reflects the increased Church Administrator's hours, the decreased Custodian hours, a 3% salary increase for all, and the Faith Formation Coordinator's 20 hr/week salary.


+ The budgets for Membership & Growth and Communications have been reduced due to lack of leadership.


+ This current budget draft shows that expenses still exceed income by a very large amount. Session will need to address measures to decrease the deficit prior to the annual meeting November 4th.


+ Responses to Session's request to have committees identify what budget reductions they would make if a 5% reduction were mandated were included as informational items.

+ The following committees implemented reductions exceeding 5%: Celebration & Worship, Membership & Growth, Communications, and Session.

+ There was no response from Faith Formation, Stewardship or Informational Technology.

+ Personnel, Building & Grounds, Congregational Care and Church Finance had no additional reductions.


The operating budget for the month was received. The current deficit is $3,452.

There are problems with the network server.

Personnel Committee reported they have hired Josh Szypulski as Faith Formation Coordinator. He works 20 hours per week at Como Park Lutheran Church and he will work 20 hours per week here at New Life. He is currently examining the present curriculum, "Feasting the Word" because the children are not learning the foundational stories from the Old Testament. There may be a change. Also, there may be more joint youth activities with Como Park Lutheran.

Bruce Nelson has agreed to take a leadership role on the Nominating Committee as Elder Smith, chair, attends to family matters. Other committee members are: Irene Meinen, Adam Schultz and Jenni Mancha. They have three confirmed nominees and are actively searching for four more. A congregational meeting to elect new elders is set for Sunday, August 19th immediately following the worship service.

Vacation Bible School was a great success this year with 48 children from the neighborhood participating. Church of the Way would like to do it again next year with our church.

Pastor Riz will schedule a Session retreat in September or October.


The outgoing elders, Derward Johnson, Judi Klotz, and Darroll Skilling were thanked for their years of service.

The Church Administrator presented a report regarding Food Safety Standards: "In the situation that New Life P.C. has a festival or other celebration where food is to be sold, these are the regulations put out by the County. The State or the County does not oversee, or issue permits for food sales by churches." Approved by Building & Grounds.




Inspiring stories of Presbyterian Mission Agency activities are published online daily on the Presbyterian Mission Yearbook webpage. Many people find its stories, Bible lectionary links and prayer to be a helpful daily study/devotion guide.

It was just another Sunday morning in the Cornhusker State. The faithful entered Southern Heights Presbyterian's sanctuary, filling the room with chatter before the start of worship. The bell chimed and the chattering — as well as the rustling of coats, worship bulletins and those marking the hymns for the day — subsided. The Christ candle was solemnly lit, leaving a flickering flame to aid in prayerful contemplation. The prelude broke the silence. It was time to stand for the Call to Worship. Now sit for the Confession. And back up again for the singing of the Gloria Patri.

It was just another Sunday morning for many in this Lincoln, Nebraska, congregation. But for little Kenny, this Lord's Day was very different. For the first time in his young life, he wasn't distracted by noise or movements around him. He folded his hands in prayer as the other worshippers did and followed along with the unison prayer. He did so because the church's new bulletin featured icons at each part of the service, indicating what to do.

Kenny is autistic.

"Kenny looked at the picture of the prayer hands in the bulletin and followed along. It was the first time he has done that," said the Rev. Leanne Masters.

Masters is not just a proud pastor speaking of a first-grader who was diagnosed with autism spectrum disorder in 2016. Masters is also Kenny's mother.

After she shared the news of Kenny's diagnosis to her church family, the mission committee asked Masters how they could help. With a long-standing commitment to missions, tithing 10 percent to both local and international causes, the team decided it was time to become advocates for autism.

A representative from Autism Family Network, an organization in Lincoln, was invited to talk to the congregation. What they heard was troublesome.

"We discovered that there were congregations that actually asked families to leave because of disturbances during worship," Masters said.

Masters explained that disturbances can happen because churches are sensory-heavy places, with a cacophony of sounds — voices speaking and singing, together and solo — and smells of smoke from candles being extinguished, water being poured into baptismal fonts, and so on.

"There's a lot going on to process and for those with autism, sensory overload can result in behavioral issues," Masters said. "When we heard there were families being told to leave their churches, we knew we had to do something."

The first step the mission team took was to explore how to engage people with autism spectrum disorder on a Sunday morning in a way that they and their families would feel welcome, safe and supported.

"We wanted to make our worship service friendly," Masters said.

Southern Heights began with its worship bulletin, which like many is heavy on text, and simplified it, adding visual cues to help show what is happening in the service.

While the visual cues are helpful to people with autism spectrum disorder, Masters says Southern Heights is also reaching others as well. The cues help pre-readers, new worshippers who are not familiar with the order of service, English language learners and even those with dementia or showing signs of early Alzheimer's.

"The icons trigger a part of the brain that helps people connect with what is going on around them," Masters said.

Southern Heights is also developing a visual schedule for worship where people can move images to the "completed" category when done, so there is a sense of security by knowing what is happening and what is next. The mission team plans to use three-ring binders, laminated cards with images on them and Velcro strips so the cards for the visual schedules can be moved around.

Weighted lap blankets, which can calm and center those with sensory processing disorders, are also coming to the Sunday service. The crafters of Southern Heights are sewing the blankets with weights inside that will be available in the sanctuary.

Masters says the church is only at the beginning stages of giving people with differing needs the tools they need to feel part of worship.

"There is much more we can do to create a space in which to welcome all," she said.

Let us pray: Thank you, God, for the opportunity to spread seeds of life through the Word of God. We ask that you help us grow in love and service to others. In Jesus' name. Amen.
If you have announcements for this e-newsletter, please send them to communications@NewLifeChurchRoseville.org