Upcoming Events
(View the online church calendar.)
Office Hours: Tues - Fri, 10 AM- 2 PM

October 4
Celebration & Worship 5:30 PM

October 6
Pumpkin Patch Unloading 9 AM
Daring Group 2 PM

October 7
Pumpkin Patch Opens
Worship 10 AM
Fellowship 11 AM

October 8
Rebekah Circle 9:30 AM
Handbells 5:45 PM

October 9
Staff Meeting 11:45 AM
Faith Formation 5:30 PM
Church & Society 6:30 PM

October 10
Quilters 9 AM
Sanctuary Choir 5:45 PM
Commosso 7 PM

October 11
Building & Grounds 7 PM

October 13
Congregational Care 9:30 AM
Etter Wedding 10 AM


---

Pastoral Care Update
Please hold in your prayers:

Alexis, Kate Wolfe-Jenson's daughter as she recovers from an illness for which she was hospitalized.

Billy Hane as he heals from a successful shoulder surgery and a successful cataract surgery.

Bob Kerns as he recovers at Episcopal Homes.

Cameroon during this time of unrest.

Crystal, Judi Klotz' niece as she deals with a serious blood infection.

Deb Griffin as she heals from a successful shoulder surgery.

Hope Laizans for health and well-being.

Indonesians as they begin to recover and rebuild.

Jan Hubbell as she starts a new treatment plan.

Janet (sister-in law of John Bagaglio) who has stage 3 lung cancer with brain tumors. Prayers also for Janet's husband, Kip.

John Sargent as he receives hospice care.

Josh Svenulski as he mourns the passing of his grandmother, Laurine.

Lois Jenkin as she continues rehab at Langton Place.

Mark Hare and Jenny Bent, Keila and Annika, our Mission co-worker partners.

Marquise Wall as he works through some health challenges.

Midge Beck as she continues her cancer treatments.

One another as we work toward justice, healing and reconciliation of our communities and nation.

Pete Marchetto's father for overall health and wellbeing.

Sarah Park as she continues on her path to health and well being.

Sonia Ihlenfeldt and her family as they mourn the passing of her father, Dale.

Staff at our church, the Presbytery of the Twin Cities Area and the church around the world.

Survivors of Hurricane Florence and Typhoon Mangkhut as they begin to recover and rebuild.
Prayer Requests: Contact Pastor Riz in the office with a voicemail message.
Stephen Ministers
are also available, please contact
Barb Nelson
for more information.
---
Notes Newsletter
Our monthly New Life Notes are
online
! Download the
October 2018 Newsletter
. Please email the
office
if you need a printed version mailed to you.
Share Our Church
Generation to Generation
World Communion Sunday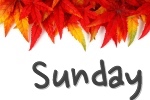 People were bringing little children to him in order that he might touch them; and the disciples spoke sternly to them. But when Jesus saw this, he was indignant and said to them, "Let the little children come to me; do not stop them; for it is to such as these that the kingdom of God belongs. Truly I tell you, whoever does not receive the kingdom of God as a little child will never enter it." And he took them up in his arms, laid his hands on them, and blessed them.
Mark 10:2-16, Ephesians 2:14-18
THE PUMPKINS ARE COMING!
Friends, Pumpkin season is here, and we are gearing up to open up our Pumpkin Patch! There are a number of ways that you can help:

1) Help us unload pumpkins THIS Saturday, October 6. Pending unforeseen circumstances, the truck will be in our parking lot at 9 AM!

2) Volunteer in the pumpkin patch. Provide a smiling face to our pumpkin patch visitors. Sign-up online at SignUp Genius. Sign-up sheets are also available in the atrium, or you can call Wendy Griffin (612-916-2743) to confirm your availability.

3) Tell your friends and family to visit the patch. Our pumpkins come in various shapes and size; something for everyone!
Faith Circles

Similar to last year, the regular education time starts after worship at 11:15 AM. Instead of large group time, children will go directly to their classrooms to meet their teachers at 11:15.

Youth Faith Circle (grades 7-12) meet on Sunday mornings (11:15-12:15) in the Youth Space (formally the Fireside Room). Youth, with support from adult mentors, will shape and lead their experiences during this time in a coffee shop atmosphere. All youth in grades 7-12 are invited to join each week.

In addition to the post worship education time, we will have optional age appropriate educational activities available to kids during worship. These activities will take place in the Great Room and are geared towards kids in grades K-6.

Adult Faith Circle! Please join us as we will continue our series on immigration issues by hearing from several guest speakers! On Oct. 7th, we will host Shelby Pasell from the International Institute of Minnesota, an organization devoted to helping new Americans achieve self-sufficiency and full membership in American life. On Oct. 14th, we will host Bob Oehrig from Arrive Ministries, a Christian non-profit that empowers local churches to welcome refugees who settle in Minnesota. On Oct. 21st, we will host Sylvie Bisangwa of the Immigrant Law Center of Minnesota, a non-profit agency that provides legal assistance to low-income immigrant residents of Minnesota.

Find out more from these handouts from the September Faith Circles:
Peace & Global Witness Offering
This special offering of the Presbyterian Church starts on World Communion Sunday October 7th and continues through the month. Our support furthers ministries of peace and justice in our local neighborhoods and in areas of unrest around the world, for example: assistance for veterans, peace-building in refugee camps, transition programs for persons leaving prison, and programs for domestic violence. Our local portion goes to Northside Healing Space in its ministry of peace for women exploited in the sex trade industry and for all who experience trauma in Mpls's north side. Donate during October in a special envelope from the pew, or mark your envelope or check to New Life for "Peace Offering."
Move to Amend Event
October 10, 11:30 AM - 1:30 PM
Are you interested in getting money out of politics? Learn more about Move to Amend (MTA), a nonpartisan effort to reverse Citizens United, a U.S. Supreme Court ruling that laws preventing corporations and unions from using their general treasury funds for independent "electioneering communications" violated the First Amendment. Move to Amend, on the other hand, affirms that corporations are not people and money is not protected free speech. A conversation with the national director of Move to Amend is planned at Oak Grove Presbyterian Church in Bloomington on Wednesday, Oct 10, from 11:30am to 1:30pm. A box lunch for $10 will be served at noon. If planning to attend, please call 952-888-4621 to preregister. However, preregistration is not required. The Presbytery of the Twin Cities Area has passed a resolution in support of such an amendment.
CROP Hunger Walk October 14th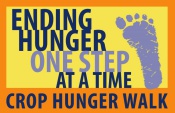 The St. Paul CROP Hunger Walk starts at 1 pm on Sunday October 14th at Interfaith Action of Greater St. Paul's headquarters at 1671 Summit Avenue, across from Macalester College. Walkers, rollers, trotters, and stroller-riders can choose a 3 or 5-mile route. The walk raises funds to fight hunger in St. Paul and around the world. Sign up with Michael Wilson on Sundays prior to the walk, or just show up! Donate in support of our walkers to the Crop Walk fund at New Life through October - checks to New Life, memo Crop Walk. Your loose change in the Offering Plate and Bowl of Abundance this month go to Crop Walk. 25% of all the funds raised goes to the Department of Indian Work food shelf at Interfaith Action in St. Paul and the remainder is used to support Church World Service hunger relief efforts in areas most in need throughout the world.
Bread for the World Offering of Letters
Plan to stop by the table in the atrium October 14 or 21 to sign letters to help end hunger in the US and the world. This annual Offering of Letters will be a part of Food Week of Action.
Neighborhood Open House For Project Home Permit
October 16, 7-9 PM
You are invited to attend a Neighborhood Open House in the Great Room on Tuesday, October 16, 7-9 PM. In order for us to continue to serve as an Emergency Overnight Shelter for Project Home in April, we are now being required to apply for and obtain an Interim Use (UI) Permit from the City of Roseville. Our neighbors who live within 500 feet of the church property have been invited to this Open House meeting. The purpose of the meeting is to hear and address concerns from our neighbors regarding our operating as an Emergency Overnight Shelter during the month of April. Maryfran is facilitating the process of applying for this UI Permit and is currently collecting comments, addressing concerns and answering questions from our neighbors.
Have Fun on a Youth Be the Spark! River Trip
Wed., Oct. 17 from 8 AM - 5 PM
This is MEA week so some students will not be in school. We'll meet up in Minneapolis to head to the St. Croix River for a day of canoeing, making new friends, exploring nature and learning about leadership opportunities in the climate movement! This is for Middle & High School aged youth grades 6-12 and is sponsored by MN Interfaith Power & Light (an interdenominational environmental group) and the person in charge is Pastor Riz's friend, Erin Pratt [621-716-3336].

NOTE: This is the day BEFORE the 2-day Confirmation Retreat which makes it possible for you to do both activities. Talk to Riz & let him know if you have questions or WANT TO GO!
Learn about Northside Healing Space
You're invited to a gathering from 6-8 pm Wednesday October 24th at our sister Presbyterian church Liberty Community Church (formerly Kwanzaa), 3700 Bryant Avenue North in Minneapolis to learn about the expanded ministry of Northside Healing Space. Rev. Dr. Alika Galloway, founder of what was called Northside Women's Space, will speak along with Co-Pastor Ralph Galloway and guest Rev. Becca Stevens from Thistle Farms. Light snacks and beverages. Northside is now aiming to serve "anyone suffering from the impact of trauma who is seeking tools for resilient living" under the motto: Northside Healing Space: Where we rest, remember, resist objectification, and revive.
ISAIAH Benefit Concert October 27
A benefit concert for the multi-faith organization ISAIAH and their work with immigration and sanctuary will be held Sat, Oct 27th, 7:30pm at 601 18th Ave S in Minneapolis, MN 55414. All are invited to a special evening of music featuring John Hermanson of the band Storyhill and the ULCHERS band. John will perform his album ISAIAH, which reflects the passages of Isaiah relating to immigration and the call to welcome the foreigner. A free will offering will be taken. Refreshments will be served afterwards. Come support the important work of ISAIAH and be part of a wonderful evening of music!
Music Ministry
We need more volunteer musicians in each group: Prime Chimers, Choir and Commosso. If you have been playing an instrument for more than 1 or 2 years, please, join Commosso. If you can sing, please, join the Choir. If you cannot play any instruments and cannot sing, we have an opportunity to become a hand bell choir member. Thank you for your consideration.
Julie Lueck, Director of Music Ministry
Notes From North Como Preschool
Great start to the school year! Lot's of smiles and giggles! I am truly blessed to have such wonderful families and teachers here at NCP. I am thankful every day that we are a part of New Life's mission. We could not do what we do without your prayers and supports.
We Welcome Trained Service Animals
Please help us to keep our church a welcoming and safe place for everyone by keeping pets at home. Trained service animals are always welcome. Thank you!
Just Faith Ministries Education Opportunity
JustFaith Ministires offers programs that form, inform, and transform individuals and communities. The programs are designed to create an environment that invites personal transformation and to gather communities together and form them for social mission.

People who participate in the mission of JustFaith Ministries see the plight of the poor with new eyes. They hear the Gospel anew—with its call to have compassion for and make sacrifices on behalf of our vulnerable sisters and brothers. They are inspired to work for change, to hasten the coming of God's reign. When you support this nonprofit ministry, you help make this happen. You help fill the world with people who are committed to justice and to the needs of the poor and who act to make the world better.

If you are interested, there will be an informational meeting on October 7th at Lumen Christi Church in Highland Park. The rest of the sessions will take place at Corpus Christi in Rosesville. If you have questions, email justfaithtc@gmail.com or you can register at: https://justfaith.org/twin-cities-workshop/.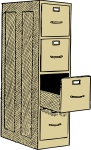 ISO: A Filing Cabinet
Do you have a filing cabinet that you would like to get rid of? Maryfran is looking for a 4 or 5 drawer locking cabinet to store old records. If you have one that you can donate, please contact Maryfran! Thank you!

Community Garden Updates and Opportunities
If you are interested managing the garden, being on the garden leadership committee, and/or participating in other ways we need you now more than ever! Especially needed is a volunteer that can send email communications to gardeners, schedule the garden season activities, and work with non-profit groups we serve and our immigrant families. We need someone with a manager's mindset to manage collecting plot fees and reservations with Mary Fran and communicate with office staff. This could be one person or several. OR perhaps you have some new ideas or opportunities we should consider. After 8 garden seasons, Darby Laing is moving on to new opportunities and will no longer be the garden leader/coordinator. She will continue to garden and help to transition new people! This well organized and enthusiastic ministry is home to a community of 32 gardeners and their families. Annually, well over 100 people benefit directly from the food grown. In addition, over 100 pounds of fresh vegetable are donated to the local food shelf. If you are interested or have ideas please talk to Riz or Darby.
Hold the Oranges, Please
We have a new member of our community who has a severe allergy to oranges. Please refrain from bringing anything containing this ingredient to church during church related activities. Thank you!
Operating Fund—books almost closed on fiscal year 2018
Bottom line: There are just a few items yet to complete, but 2017-18 fiscal year (through July 31) expenses exceeded income by somewhere between $10,000 and $15,000—which is much better than what our budget had anticipated. Operating income almost exactly matched budget. Bottom line results are better than budget because expenses are below budget, especially personnel expenses due to vacancies and reduced hours. A number of program committees spent far less than what they had budgeted. That helped our bottom line, but a vibrant congregation does need to spend money on its programs!
September Session Meeting Highlights
Since a quorum was NOT present, the September Session meeting was determined to be informational only.
Pastor Riz would like future Session meditations to focus on the book,
Faithful Presence
. Elders will be asked to report on segments of the book in the upcoming Session meetings.
Pastor Riz made the following announcements:
+ Akila Adamu from Luther Seminary will serve as an intern until the end of December. He will teach a leadership course, Equipping the Saints, a combination of Bible Study and leader cultivation.
+ There will be a Session Retreat Friday, October 12th from 6p.m.-9p.m., and Saturday, October 13th from 9:30a.m.-3p.m. It will be led by Rev. Zach Wilson, member of Presbytery. Some of the questions that will be considered will be, "How do we do church in this new age?Are we focusing on a bygone church?" The current mission statement may also be reconsidered.
+ Presbytery will meet at New Life November 13th. He is asking elders to help lead worship and discussions at that meeting.
+ 20 youth showed up for the Sunday youth group gathering.
+ There will be a seminar at Trinity P.C. in Woodbury on Saturday, October 27th from 10 -12 noon. The cost is $10.00. The purpose of the workshop is to engage younger generations in a way that breathes vitality, life and energy into the whole church. The goal is to involve and retain teens and young adults and unleash their passion in the church. Several elders are interested in attending.
Finance
The operating fund summary was reviewed. Elder Lane noted the deficit for the fiscal year ending July 31, 2018 was $6,112.41 instead of the projected $39,068. This was largely due to staff vacancies, reduced hours in two positions, and committee spending below budget. Next year's budget has a projected deficit of $26,506. Session needs to come up with a plan to deal with this deficit prior to the annual meeting in November.

Elder Gould shared that we need to ask ourselves why many of our active members are not attending. What can we do to change? We need to shift our thinking. Currently, the metrics we use for success are money and attendance. Maybe we need to look at a different metric to measure the success of our church. Maybe we need to offer some different "food" to members.
Project Home
There is a new problem with housing Project Home in our church during the month of April. The Building Code Board in conjunction with the Roseville City Council claim the church is not zoned for people temporarily living at church. This arose following an inspection from the new fire chief. They are asking that a meeting take place in our church October 16th or 17th following notification to the neighbors surrounding the church. There will be a significant fee charged to our church for the mailings and the cost of this meeting. Notes from the meeting will be sent to the city zoning board to make a recommendation to the city council who will then vote on it.
Church & Society proposed the following action item: "Session approve the creation of a dedicated account named Project Home Administration. Disbursements will be for administrative and other fees associated with Project Home. Receipts will include member donations, fee waivers and funding from outside sources. Church & Society chair will be the account authority for this account." No operating funds will be used. An electronic vote will be taken when more information is obtained.
Fellowship opportunities continue to be offered prior to and after Sunday worship services. Pot-luck dinners occur approximately every other month. There will be a Fall Fest in October. There will be a combined Christmas service and dinner with KCOC in December.

Faith Formation Curriculum - Grades 1-6 will use Spark House. Grades 7-12 is customized to their current issues. Confirmation classes will begin this Fall and conclude April 28, 2019.

Action Item: August 30, 2018 electronic vote
The following Sunday Morning Faith Formation Schedule from September 2018-May 2019 was APPROVED.

Faith Formation will take place on the following Sundays:
September 16, 24,
October 7, 14, 21
November 11, 18, 25
December 2, 9
January 6, 13, 20, 27
February 3, 10, 17, 24
March 10, 17, 24, 31
April 7
May 5, 12, 19
Potlucks are currently scheduled for the following Sundays:
September 30
December 16
March 3
April 14

Weddings
+ Alesia Thompson (member) and Ryan Biro (non-member) were married at New Life Presbyterian Church August 11, 2018. Pastor Risley Prakasim officiated.

+ Shane Tousant (non-member) and Jenafer Lewis (non-member and granddaughter of deceased member, Chuck Schultz) were married August 25, 2018. Pastor Risley Prakasim officiated.

Inspiring stories of Presbyterian Mission Agency activities are published online daily on the Presbyterian Mission Yearbook webpage. Many people find its stories, Bible lectionary links and prayer to be a helpful daily study/devotion guide.

Despite being part of the same church family, Hazel Pflugmacher and Jaquette Easterlin never met.

"I've heard a lot about her," Easterlin said. "She was a big part of creating a place where I could go and be loved on."

The place Pflugmacher and others helped create was in a dingy, old church basement in Tacoma, Washington, where Easterlin now works. In 1987, the year Easterlin was born, Trinity Presbyterian Church was down to 25 members — in a neighborhood caught in the crossfire of drug trafficking, gang violence and poverty.

The church was near Bryant Elementary, which, at the time, had the highest free and reduced lunch enrollment in Tacoma. Pflugmacher — one of Tacoma's first female school principals — learned from a friend, the principal of Bryant Elementary, that the school needed help.

Eighty years old at the time, Pflugmacher recruited other retired schoolteachers. Together, with other Trinity members, they started a reading and mentoring program for first- and second-graders at Bryant. Easterlin began participating in that program six years later.

"It was my first connection to Trinity," she said. "The first thing I remember is fun. It was a place where I could be a kid."

The Bryant after-school program was a turning point for the church. As children came to Trinity, relationships formed with others in the neighborhood, and that led to a weekly soup and conversation ministry.

"The seeds for resurrection were planted — and they have blossomed," said Trinity's current pastor, the Rev. Matt Robbins-Ghormley.

By the early 1990s, with the help of University Place Presbyterian Church, Trinity added a medical clinic for those without health insurance. Easterlin's grandmother took her there when she needed health care.

"It was this incredible group of older adults who thought they were young," said Kevin Hunter, whose family with small children was one of the first to join Trinity in the early '90s — and experienced the turnaround.

"Under Rev. Lynn Longfield's leadership they became so open to incubate collaborative partnerships so that mission could happen in the neighborhood."

Impressed, Hunter and his wife, Kim, went to two other young families, with two or three kids each, and asked them to come to church with them. Suddenly the membership had increased by six adults and seven to nine children — and tripled the youth group.

Hunter initially worked for Young Life ministries — and then for World Vision, which awarded a $100,000 grant for work being done in the neighborhood by Tim and Anna Herron, who had started a learning center for kids in their garage.

The Herrons, educators involved with InterVarsity Christian Fellowship, began attending Trinity in 2000, when their then-University Place associate pastor, the Rev. Harlan Shoop, became Trinity's pastor.

What would become Trinity Learning Center at Jason Lee Middle School was initially open to the kids they knew — including Easterlin, who lived five houses down from them.

In 1998, with the help of the Northwest Leadership Foundation, the Herrons created structure and funding for Acts Six scholarships for promising urban leaders. Easterlin received one of the scholarships.

Now she is Trinity's learning center coordinator, providing homework help, study skills, teacher advocacy and adult mentoring to students at Jason Lee Middle.

Easterlin is grateful for Trinity providing a place of refuge for her.

"I was accepted there. I didn't have to worry about anything else," she said. "It's the same for kids today. I try to create fun for them and keep them focused in the moment.

I get in the muck with people, to support and love them, regardless of where they are."

And that's what 25 members at Trinity were doing in 1987. Many, like Pflugmacher, who died in 2003, are no longer physically present in the congregation, but their spirits are alive.

"She was a passionate visionary who wasn't afraid to speak her mind," Hunter said. "She kept us focused on what God wanted us to do as a church."

Trinity's membership is now over 200.

In April construction will begin on a new Bryant Neighborhood Center in the church basement, which is part of a $4.7 million "Here for Good" campaign. The church has received $1.16 million in pledges from Trinity members and another $1.5 million from community partners, including an anonymous $1 million gift.

"I'm now a kindergarten teacher at Bryant," Anna Herron said. "I have kids of parents I worked with when they were in middle school. There is so much trust now, thanks to Trinity's engagement in the neighborhood over the years."

"At Trinity, my kids saw old people being kind to people suffering from mental illness and drug addiction," Hunter said. "They experienced what it means to be the salt and light in their community. I'm eternally grateful."

Let us pray: Gracious God, we give you thanks for those whose sacrifices make life better for others. May we welcome others, as you have welcomed us, with loving hearts and embracing arms. Amen.
If you have announcements for this e-newsletter, please send them to communications@NewLifeChurchRoseville.org