Upcoming Events
(View the online church calendar.)

January 11
Building & Grounds 7 PM

January 13
Fall Fest. Brainstorm Session 10 AM

January 14
Worship 10 AM
Fellowship 11 AM

January 15
Martin Luther King Day
Office Closed

January 16
Staff Meeting 11:45 AM
Care-Giver Re-Entry 1 PM

January 17
Quilters 9 AM
Handbells 5:45 PM
Commosso 6:45 PM
Sanctuary Choir 7:45 PM

January 20
Stephen Ministry 9 AM



---

Pastoral Care Update
Please hold in your prayers:

Baby Alexandra and her family for health and well being.

Cameroon during this time of unrest.

Dan Stout as he recovers at home. Calls are appreciated.

Jan Hubbell as she continues her chemo treatments.

Jan Schnobrich for health & well being.

John Sargent as he undergoes chemo for brain tumors.

June Gabel as she continues with transitional care at Shalom East.

Kate Wolfe-Jenson, who has an increase in her MS symptoms.

Ken Phipps as he is treated for skin cancer.

Lou Brager (Judi Klotz's sister-in-law) as she undergoes cancer treatment.

Mark Hare and Jenny Bent, Keila and Annika, our Mission co-worker partners.

Marti Cook for increased health and well-being.

Mary, Barb Nelson's mother as she recovers from a fall.

Midge as she recovers from an accident that has left her with a broken fibula.

One another as we work toward justice, healing and reconciliation of our communities and nation.

Ordean Finkelson as he receives hospice care.

Staff at our church, the Presbytery of the Twin Cities Area and the church around the world.
Prayer Requests: Contact Pastor Riz in the office with a voicemail message.
Stephen Ministers
are also available, please contact
Barb Nelson
for more information.
---
Notes Newsletter
Our monthly New Life Notes are
online
! Please email the
office
if you need a printed version mailed to you.
Share Our Church
*

"When they had heard the king, they set out; and there, ahead of them, went the star that they had seen at its rising, until it stopped over the place where the child was. When they saw that the star had stopped, they were overwhelmed with joy." Matthew 2:1-12, Ephesians 5:1-2

There is no potluck this Sunday. You are invited to stay for Faith Circles and fellowship after worship.
FALL FESTIVAL BRAINSTORMING SESSION
Help us imagine and explore ways in which we can expand how we share the pumpkin patch with our community. You are invited to join us this

Saturday, January 13, 10AM-Noon

in the Heritage Room. See Patty Gould or Wendy Griffin for more details.
Adult Faith Circle: Facing Racism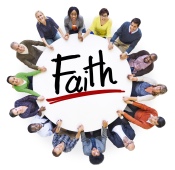 Beginning Sunday, January 7, the Adult Faith Circle began exploring the topic of racism. A paper copy of the PCUSA study guide that we will be using will be available on the table next to the action wall. You can also view or download a copy of the study guide. In addition, Pastor Riz will have some excerpts from this interview with Walter Brueggeman available or you can watch the full interview. Join us!

Facing Racism: A Vision of the Intercultural Community
January 14 - Envisioning a New Way of Life Together
January 21 - PC(USA) and Racial Reconciliation
January 28 - Racism 101
February 4 - Enduring Legacy of Racism in the US
Prayground is Coming
Faith Formation will be meeting with parents, guardians and adult friends who support children K-6th grade, at 11:15 on Sunday, January 21st during Faith Circles. We will be introducing the new Praygound space and discussing how we can work together to keep it up and running and serving our younger desciples. Please join us in the Great Room for conversation, planning and visioning. Children will participate in Faith Circle as usual.
Intergenerational Mission Trip
Mission trips aren't just for the youth! Are you interested in taking part of a week long intergenerational mission trip to Texas this summer? We are currently exploring some mission trip possibilities to help in the continued recovery efforts from Hurricane Harvey. The size of our group will ultimately help us determine our work location. If you are interested in participating, please add your name to this Google Doc so we can plan on meeting to discuss our options. If you have questions, contact Kris Sargent or Pastor Riz.
Operating Fund—first 5 months results
Income exceeded expense by over $30,000 during the first five months of fiscal 2018. With that result, it may surprise you to learn we are experiencing a significant shortfall in contribution income. This shortfall in income is more than offset by expenses that are significantly below budget. The lower expenses are attributable primarily to staff vacancies, but most committees are also well below budget. Expenses below budget is a good thing, right? Not necessarily. Expense budgets quantify the cost of fully funding the ministries of our church. Spending less than that amount may indicate we are falling short of our ministry goals.
Meet Our New Administrative Assistant!
Ann Bursch has graciously decided to stay on as our Administrative Assistant! Stop by the office and say "hello." Thank you, Ann!
Change the World for Northside Healing Space this Month
Northside Healing Space (NHS) at Liberty Community Church (formerly called Kwanzaa), a sister Presbyterian congregation in North Minneapolis, is a holistic space based on the values of empowerment, respect, dignity, integrity, community and hope. It is a safe space where girls and women who have been exploited by sex trafficking find rest, a place to think, and connections to services & support to get them to where they want to be in their lives. Also, NHS serves the community with trauma support groups, youth violence prevention workshops, parenting classes, yoga & African dance classes, and ministry to millennials. This month's Change the World offering (loose change in the offering and in the Bowl of Abundance the last Sunday of the month) supports the work of NHS. If you prefer, mark a check to New Life or pew envelope with cash for Northside Healing Space. Thank you for supporting this healing ministry!
Good News/Bad News
The Good News: the heating for the nursery, bathrooms and office is fixed! Hooray!

The Bad News: the heating and air conditioning units probably won't last for the next full year.
North Como Preschool Pre-K Openings

If your child is still on the "wait" list for a Pre-K class for the 2017-2018 school year, please contact us. Let's set up a tour to see if our program would work for your family! Contact Sher via email director@northcomopreschool.org or call 651-488-7137. Thank you for considering North Como Preschool for your family.

Inspiring stories of Presbyterian Mission Agency activities are published online daily on the Presbyterian Mission Yearbook webpage. Many people find its stories, Bible lectionary links and prayer to be a helpful daily study/devotion guide.

Nobody rocked a cardigan sweater better than TV personality Fred Rogers. The beloved Presbyterian pastor hosted the nationally syndicated TV show Mr. Rogers' Neighborhood for 33 years on PBS. He began each episode by changing into his sneakers and putting on a cardigan before teaching children lessons of unconditional love and empathy as he interacted with his neighbors.

Recently more than 100 PC(USA) churches honored his legacy of sweaters, neighborliness and compassion by participating in the annual Mr. Rogers' Neighborhood Sweater Drive, a nationwide program that invites various organizations to collect sweaters and distribute them in their own neighborhoods to people who need them.

Presbyterian Media Mission and the Pittsburgh Children's Museum kicked off the drive in the Western Pennsylvania regional event at the museum with a special appearance by Mr. McFeely, the postman from Mr. Rogers' Neighborhood who always had a speedy delivery.

Many of churches that participated were clustered around Pittsburgh, Mr. Rogers' hometown. Gregg Hartung, executive of Presbyterian Media Mission, said the drive exemplifies the way Rogers lived out his faith.

"Mr. Rogers showed children he cared about them and their neighbors through his TV program," Hartung said. "Fred reflected Jesus' call 'Love your neighbor as much as you love yourself.' This was at the heart of his call to serve in Pittsburgh Presbytery, to minister to children and their families through television. Now that Fred is gone, the sweater drive extends his legacy as churches care for their neighbors by giving sweaters for people who need them."

The sweater drive offers a multigenerational approach to mission since sweaters come in all sizes. Many older adults remember the Mr. Rogers TV show, and younger audiences are familiar with a recent spinoff, the animated show Daniel Tiger's Neighborhood produced by the Fred Rogers Company. (Note: Daniel wears a cardigan, too!)

The newly renamed Unity Presbyterian Church in the Greentree neighborhood of Pittsburgh has participated in the sweater drive on and off for 10 years. To kick off the drives at Unity, the Rev. Dennis Molinar opens worship by imitating the beginning of the Mr. Rogers' Neighborhood TV show. He exchanges his shoes for sneakers, dons a cardigan and talks about the sweater drive as a way to follow Jesus' command to show love to neighbors.

Unity collects about 100 sweaters a year, sorts them and distributes them in the food pantry that is affiliated with the 400-member congregation. However, the sweater drive can work well in small congregations, too.

The Rev. Bob Goossen leads the 70-member Crestview Community Church in Callery, Pennsylvania. He says one of the reasons the sweater drive is popular with his congregation is that the sweaters stay local.

"Every year we put out a big barrel and every year it gets full," Goossen said. "Our small congregation responds well, and members invite their friends and family to participate, too. The sweaters go to a local food cupboard and if they already have an abundance, we try to find a place where there is a need."

The Mr. Rogers sweater drives are put together by individual churches and other organizations. Hartung suggests the following steps to start a local sweater drive:
Contact local organizations to see if they need sweater donations.

Download the Mr. Rogers' Neighborhood Sweater Drive graphic and promote the event in worship, in bulletins and newsletters as well as on social media.

Invite volunteers to help sort and deliver the sweaters, emphasizing connecting with others in the community.

Designate a place in the church for sweater collection.

Sort and deliver the sweaters at the end of the drive.

Molinar says the sweater drive gets the congregation thinking about the community outside the church walls.
"With the sweater drive, we are living the Fred Rogers legacy: reaching out to neighbors, accepting them for who they are and showing them the love of Christ," Molinar said. "It would be so nice to have another Mr. Rogers in our world right now, teaching our children the values Jesus taught. We really need it."

Let us pray: Almighty God, giver of all good gifts, bless our efforts to provide to the people of this world. Through these efforts, may more of your children know the abundant life that Christ came to bring us. Amen.

If you have announcements for this e-newsletter, please send them to communications@NewLifeChurchRoseville.org