Upcoming Events
(View the online church calendar.)
Office Hours: Tues - Fri, 10 AM- 2 PM

We're currently experiencing some techincal issues with the calendar on the website. Therefore, not all events are on the website calendar are current. The calendar below is current.

January 12
13th Screening 12 PM

January 13
Sanctuary Choir 8:30 AM
Worship 10 AM
Fellowship 11 AM
Faith Circles 11:15 AM

January 14
Rebekah Circle 9:30 AM
Handbells 5:45 PM

January 15
Staff Meeting 11:45 AM
NCPS Chipotle Fundraiser 4 PM

January 16
Quilters 9 AM
Commosso 6 PM



---

Pastoral Care Update
Please hold in your prayers:

Ann Bursch as she recovers at St. Anthony Park Home. No visitors yet, please. She has her phone and her son, Tom is encouraging friends to reach out to her on Facebook. Visit Ann's CaringBridge page for updates.

Bob Kerns as he recovers at Episcopal Homes.

Bobby Roan, Irene Meinen's son-in-law as he recovers from a heart attack.

Cameroon during this time of unrest.

Charlotte, mother of Pamela Schoon, as she continues to recover from a stroke.

Dan Stout as he begins a new phase in his treatment.

Florence Rood as she receives hospice care.

Jan Hubbell as she continues chemotherapy treatments.

John Sargent as he receives hospice care.

Mark Hare and Jenny Bent, Keila and Annika, our Mission co-worker partners.

Marlys Giesecke as she recovers from a fall.

Midge Beck as she continues her cancer treatments.

Nancy Cook as she recovers at home.

One another as we work toward justice, healing and reconciliation of our communities and nation.

Pete Marchetto's father for overall health and wellbeing.

Sarah Park as she continues on her path to health and well being.

Staff at our church, the Presbytery of the Twin Cities Area and the church around the world.
Prayer Requests: Contact Pastor Riz in the office with a voicemail message.
Stephen Ministers
are also available, please contact
Barb Nelson
for more information.
---
Notes & Newsletter
Our monthly New Life Notes are
online
! Download the
December 2018/January 2019 Newsletter
. Please email the
office
if you need a printed version mailed to you.
Share Our Church
Stephen Awareness Sunday

Come and hear Kate Wolfe-Jenson preach on Stephen Awareness Sunday, this Sunday, January 13th. Our Stephen Ministry program began in 2002 due largely to the efforts of Genevieve Galle. Its mission is to offer confidential Christian care to those in need. It allows our pastoral care to extend beyond what our pastor can do. Currently active Stephen Ministers are: John Bloomquist, Ann Bursch, Pam Hord, Ardys Randall, Barb Ritter, Tina Zoerb, Warren Wolfe, and Arlene Faehn. Stephen Leaders are: Pastor Riz Prakasim, Barb Nelson, Bruce Nelson, Keith Buckley, and our leader emeritus, Ed Galle. Please pray for these committed servants of Christ and thank them for their service.
New Life Planning Survey: Your Vision, Our Future

We know you care about the future of New Life. We know you want a voice in shaping that future. Session asks all those who are part of this faith community (official member or not, ages 12-112) to take the Tell Me More Survey. This survey is available both in an online format and on paper, until January 27th. This brief survey will assist in scheduling and planning listening sessions that meet your needs and give everyone an opportunity to participate. At these listening sessions tell the Session more about your vision for the future of New Life to guide them in knowing what is important as we, together, tackle the challenges our church is facing. Take a few minutes to participate in this first step in our strategic planning process and ensure your voice is heard.
13th Screening Saturday, January 12 at Noon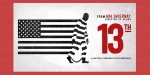 Join us this Saturday, Jan.12th, at noon for a free community screening of Ava DuVernay's Netflix documentary 13th in the sanctuary! Titled for the 13th amendment to the Constitution, which banned slavery except in the case of those convicted of a crime, 13th explores the intersection of race and poverty with the U.S. criminal justice system. The screening will be followed by a time for discussion with other attendees.
Adult Faith Circle
We are excited to have kicked off our series about issues of race in Minnesota! Last Sunday we welcomed our guest Louis Alemayehu to Adult Faith Circle. This Sunday, January 13th, Adult Faith Circle will host a discussion, including showing selected clips, of 13th, a Netflix documentary on mass incarceration in the U.S. The full documentary The 13th will be shown this Saturday, January 12 in the sanctuary at noon. All are invited to attend so that we can share a richer discussion about The 13th on Jan. 13th. On Jan. 20 and 27, we will discuss the book A Good Time for the Truth: Race in Minnesota, in which sixteen Minnesota writers offer a range of perspectives on what it is like to live as a person of color in Minnesota. If you would like a loaner copy of the book, a limited number are available. Contact Mari Hirabayashi (651-285-4217).
Crystal in Need of Readers for Women's Fiction Manuscript
I have a 97,000-word manuscript that I need readers for to offer input on sensibility, readability, and interest. I can share a short blurb through email for those who are interested. I'm hoping to find anywhere between 1 to 3 readers. Any feedback is welcome and appreciated. You can email me at: barn7777@msn.com. Thank you!
North Como Preschool Chipotle Fundraiser January 15, 4-8 PM
SAVE THE DATE! You can support North Como Preschool during their fundraiser at the Rosedale Chipotle on Tuesday, January 15 from 4-8 PM. Just SHOW THIS FLYER or tell the cashier that you're supporting the North Como Preschool. Chipotle will donate 33% of the proceeds to North Como Preschool.
Project Home
Update
The Roseville City Council Meeting on Monday night was very successful. The Council overwhelmingly supports this outreach and approved our Conditional Use Permit for 5 years. Representative Alice Hausman also happened to be there and threw in her support and lobbied the Mayor and Council members in our favor. The better news is that they are going to look at modifying our zone classification to include overnights like Project Home. They are also working on the possibility of waiving or refunding our fees. Please continue praying for Roseville City Council and staff as they work through this issue to our community's benefit. Thank you to everyone who prayed, contacted Council Members and Commissioners, and turned out to the public meetings to show support.
Maryfran Moen – Church Administrator
Change the World for Northside Healing Space
Our friends at Liberty Community Church (formerly Kwanzaa) in north Minneapolis continue to offer this space as a place for women to heal from commercial sexual exploitation. And they have expanded to serve anyone suffering from the impact of trauma who is seeking culturally authentic tools for resilient living. Liberty's Northside Healing Space is a sacred home place that offers nonjudgmental compassionate hospitality, a place to rest, a place to share art, develop spiritual gifts, and cultivate business enterprises all toward increased wellbeing. Your loose change in the offering and Bowl of Abundance in January goes to support Northside Healing Space.
Meet Our New Administrative Assistant
Our new Administrative Assistant, Tamara McEwen started last Thursday, January 3! Stop by the office to say "hello" and welcome her to our community.
ISAIAH - Claiming Our Voices, January 19
Interested in joining ISAIAH to organize for social justice issues during the upcoming legislative session? Attend the ISAIAH Convention Claiming Our Voices 2019 on Jan. 19, 2019, 11am-4pm at the Minneapolis Convention Center, 1301 2nd Ave S, Minneapolis, MN, 55403. Register now at http://bit.ly/cov2019 to get involved in ISAIAH's work with immigrant communities, voting rights, healthcare policy, and more in the upcoming year!
Community Conversations: Understanding and Addressing Implicit Bias
Restorative Justice Community Action will be hosting Community Conversations: Understanding and Addressing Implicit Bias with Dr. Raj on Saturday, Jan. 26th, 10am-1pm, at Salem Lutheran Church in North Minneapolis, 4150 Dupont Ave No., Minneapolis, 55412. Dr. Raj is an Associate Professor in the School of Law Enforcement and Criminal Justice at Metropolitan State University and is the 2016 recipient of the St. Paul Foundation's Facing Race Ambassador Award. If interested in attending, please RSVP to info@rjca-inc.org. A $10 donation is requested.
Operating Fund—4 months into the new fiscal year
November is month four of our fiscal year. Income exceeded expenses by more than $12,000. But that is typical of results early in the year. Most contribution income is received in the first half of the year and most expense is incurred in the second half. The annual report projected expenses to exceed income by over $26,000 for the full year. But staff vacancies may once again reduce expenses. Too early in the year to venture a guess as to where we will end up. Annual reports are available in the atrium of the church. Please pick one up and review the reports if you haven't already done so.
Community Garden Updates and Opportunities
If you are interested in managing the garden, being on the garden leadership committee, and/or participating in other ways we need you now more than ever! Especially needed is a volunteer that can send email communications to gardeners, schedule the garden season activities, and work with non-profit groups we serve and our immigrant families. We need someone with a manager's mindset to manage collecting plot fees and reservations with Mary Fran and communicate with office staff. This could be one person or several. OR perhaps you have some new ideas or opportunities we should consider. After 8 garden seasons, Darby Laing is moving on to new opportunities and will no longer be the garden leader/coordinator. She will continue to garden and help to transition new people! This well organized and enthusiastic ministry is home to a community of 32 gardeners and their families. Annually, well over 100 people benefit directly from the food grown. In addition, over 100 pounds of fresh vegetable are donated to the local food shelf. Find a more detailed description for duties of the Garden Manager on our website. If you are interested or have ideas please talk to Riz or Darby.



Ending the Government Shutdown

As the partial government shutdown drags well into its third week, the human cost of the shutdown is coming into sharp focus. On Wednesday, Jan. 9, PC(USA) Office of Public Witness Director, the Reverend Jimmie Hawkins, said, "It is time for the Senate to take up the House spending bills and send them to President Trump, who must sign them immediately. Shutting down the government over policy disagreements is no way to govern a nation. It is long past time that Congress and the President reopen the government without further militarization of the southern border. Real people---from federal contract workers who will not receive back pay, to SNAP recipients whose benefits are in jeopardy, to civil servants who are being required to work without pay---are suffering hardships because of this reckless behavior. Congress and President Trump must immediately reopen the government, removing this unnecessary burden from the shoulders of the American people."

Click here to email your Members of Congress about ending the government shutdown.

On December 22, the federal government entered a partial shutdown, ostensibly over whether a $5 billion wall is needed along the southern border. And while the President claims that this wall will respond to a crisis at the border, Presbyterian partners in the region report that the only crisis along our southern border is a humanitarian crisis of the United States' own making. Building a wall will fail to make the border more secure, will disrupt the flow of life in communities along the border, and waste valuable resources that could be used to implement more humane immigration policies and provide more services to those who are coming to us for help. While we waste energy and resources on further militarizing the border and on harsh immigration enforcement measures, we are missing real opportunities to discuss and enact substantive solutions to reform the immigration system and establish compassionate immigration policies.

The government is failing all of us when it is not working. Despite the fact that the argument is over one piece of the Department of Homeland Security's (DHS) budget, many other agencies and departments have been caught up in the fight. Right now, the contingency funds for agencies that provide housing assistance, nutrition programs for children and pregnant women, and the Supplemental Nutrition Assistance Program (SNAP) are in danger of running out. Further, over 800,000 workers are either furloughed or being required to work without pay. Many more thousands of contractors and support businesses are being impacted. The National Parks and other public lands are languishing under serious overuse without Park Rangers to maintain order. Indian Health preventive services are becoming inaccessible. Even scientists are unable to access important data. And most importantly, people's lives and livelihoods are being put at risk. The most vulnerable people in our society are the ones who are most greatly affected by a prolonged shutdown.

Right now, Congress must pass legislation to reopen the government, while also limiting funding for the border wall and border militarization. The House of Representatives has passed a set of bills that will reopen the government and allow more time to negotiate a compromise about DHS' budget. The Senate agreed to a very similar plan only days before the shutdown began. It is time for the Senate to take up the House bills and send them to the President. It is long past time to put our government back to work, serving the people who need it most.

Click here to email your Members of Congress.

Inspiring stories of Presbyterian Mission Agency activities are published online daily on the Presbyterian Mission Yearbook webpage. Many people find its stories, Bible lectionary links and prayer to be a helpful daily study/devotion guide.

Mark lived on the streets of Hollywood, well known by social service providers as one of the toughest homeless cases in the city. He was often found standing on a street corner, looking disheveled, staring into space. His looks scared most people away.

Mark arrived at First Presbyterian Church of Hollywood's winter shelter program, called The Refuge, after a desperate referral from a social service provider. He arrived with a blank expression on his face and was unable to speak. Through tears and a warm embrace, Amie Quigley, director of urban outreach at First Presbyterian Church of Hollywood, mumbled to him, "God loves you and we love you too." Mark was given a clean bed with a comforter and pillows in a quiet fellowship hall. Later, he sat down with several other guests to a warm meal served with love, laughter and kindness by church volunteers.

"Our mission at The Refuge is to care for our most vulnerable friends," said Quigley.

Over time, Mark not only moved into permanent supportive housing and became stabilized on medication, he took his first Communion and was baptized at First Presbyterian Church of Hollywood. He is now involved in church activities and helping others.

In partnership with the Los Angeles County Department of Mental Health, permanent supportive housing providers and the police department, The Refuge receives up to 25 homeless guests identified as gravely disabled each year. They are the most difficult cases to move into housing. During the winter, the guests gain strength, heal and connect with housing providers.

Now in its sixth year, The Refuge has become a model for how churches and agencies can partner to move people off the streets and into housing. When asked how the ministry works, Quigley said, "We love on them in the name of Jesus. We find that when you care for people well, we all share in the mutual blessing of healing."

The ministry of The Refuge didn't happen overnight, however. First Presbyterian Church of Hollywood has been a light to the city for decades, beginning with the Lord's Lighthouse in the 1990s. The Lord's Lighthouse continues serving lunch to a few hundred people after church each Sunday, sharing the gospel and building relationships, walking alongside their homeless guests with prayer, friendship and helpful resources. In 2003, First Hollywood added a weekday meal and program called the Hollywood Healthcare Partnership, bringing together the department of mental health and social service providers to more fully help homeless guests. The partnership has allowed the church to develop relationships with social service providers in the area to work together to move people into housing.

St. Andrew's Presbyterian Church in Redondo Beach, California, has also been serving hot lunches twice a week for more than 20 years and offering clothing, resources, a sermon and caring relationships with people experiencing homelessness. Over the past several years, St. Andrew's has also been moving people into permanent supportive housing, in partnership with a social service provider.

Worship on a Sunday morning at St. Andrew's now consists of praise reports of how many people have been housed, in addition to a list of current needs for the food ministry.

The Rev. Peter Dunn, co-pastor, also emphasizes the many discipleship opportunities in this ministry.

"Work with a youth to disciple them in this way; maybe they can become inspired to become a case manager for the homeless one day," Dunn said.

With housing as the focus, churches are getting creative and considering the use of church parking lots and vacant property to build permanent supportive housing units. Others are considering opening their parking lots for campers. Churches with food ministries are learning how to offer more than a meal, and to connect people with local service providers and housing.

Dunn challenges the church to a deeper missional identity in Christ.

"Being missional isn't just the next church trend to discuss in staff meetings," he said. "It is learning the issues your city is faced with and saying how we can bring the light of Christ into that darkness."

For people like Mark, that light is the light of life.

Let us pray: God, we give you thanks. And we ask, Maker of words and wisdom, for a voice as well as the craft to piece together the vocabulary of your good news, so that even in our struggles we may find peace in the stories we make together. Amen.
If you have announcements for this e-newsletter, please send them to communications@NewLifeChurchRoseville.org