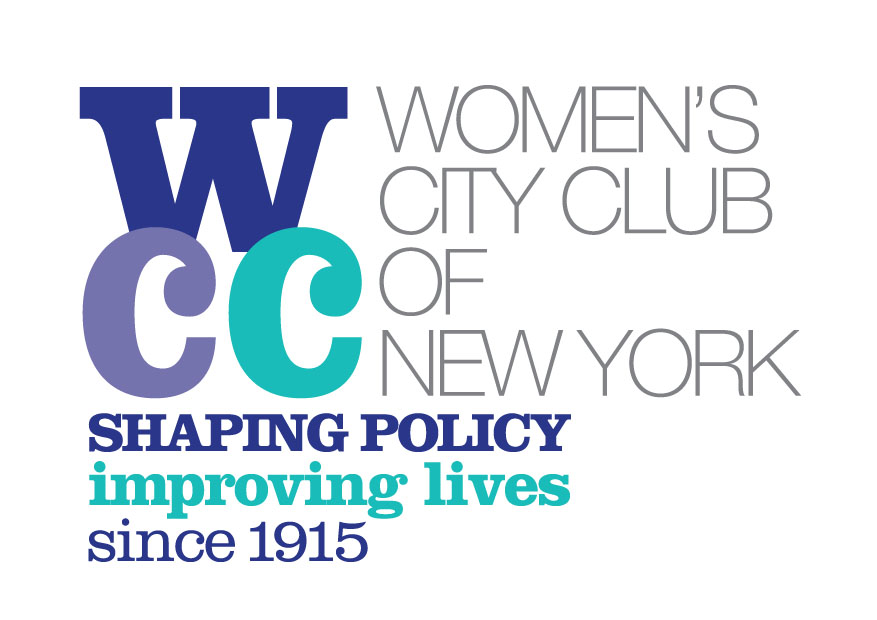 FOR IMMEDIATE RELEASE
April 12, 2013
"WHY ARE NYC PUBLIC SCHOOLS FAILING GYM?"
PANEL DISCUSSION GATHERS EXPERTS ON CAUSES AND SOLUTIONS
New York – April 12, 2013. Evidence shows that school-based physical education (PE) leads to improved academic achievement, increased state standardized test scores, students' health and overall well-being. PE also improves a child's cognitive ability and behavior. Despite compelling findings on the benefits of a PE curriculum, a NYC Comptroller audit shows that NYC public schools are failing to comply with state-mandated physical education guidelines.

On Monday, April 15, 2013, the Women's City Club of New York and its Task Force on Physical Education in City Public Schools (WCC Task Force) will convene experts to discuss the proven link between academic success and PE, and the challenges and opportunities for City Department of Education to make the state-mandated grade for PE at its conference, "Healthy Minds in Healthy Bodies: The Case for Implementing a Full Physical Education Curriculum in City Public Schools" hosted by ConEdison at 4 Irving Place, 8:30am.

"The time has come for the City's political leadership and academic community to recognize the vital importance of physical education as a key element in the education of our children," says Amy J. Schwartz, WCC Task Force Chair. "Our children deserve nothing less."

Moderated by Beth Fertig, Contributing Education Editor, WNYC Radio and Schoolbook, the program is co-sponsored by a number of concerned groups, including the American Heart Association (AHA), which recently issued a report on this issue. "The problems facing New York City public schools are obviously myriad and complex, "says Robin Vitale, Senior Director, Government Relations for the AHA. "However, it is vitally important that our kids receive consistent physical education, based on a quality curriculum that motivates a lifetime of healthy behavior."

The conference's keynote speaker is Dr. Lynn Couturier, Chair of SUNY Cortland Department of PE. Panelists include Robert Jackson, NYC Councilmember and Education Committee Chair (7th District); Melissa Mark-Viverito, NYC Councilmember (8th District) and Jeff Engel, Long Island City High School Athletic Director and Assistant Principal and Council of School Supervisors and Administrators Executive Board Member.

CONTACT:

Taina Bien-Aimé, Executive Director

Amy J. Schwartz, Chair

Tel: 212.353.8070

Physical Education in City Public Schools Task Force

Email: tbien-aime@wccny.org

Tel: 917.842.6568

www.wccny.org
Email: amjschwartz@gmail.com

###

The Women's City Club of New York, established in 1915, is a non-profit, non-partisan, multi-issue activist organization dedicated to improving the lives of all New Yorkers. The WCC shapes public policy to promote responsive government through education, issue analysis, advocacy and civic participation.