Brad & Melody Frei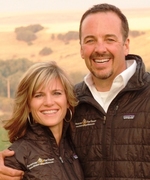 We personally guarantee the trip of a lifetime for you, your family and friends. Give us a call to to check on this year's availability - seats are going fast! - or look to next year for the exact perfect trip that fits your vacation schedule.

Have you visited our Facebook page lately? Stay connected and give us a 'like'!

See you on the river!
.....Brad & Melody Frei
---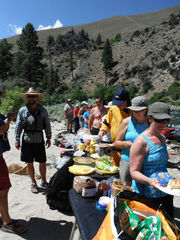 If You're a 'Foodie', you'll
be in Heaven!
On every river trip, we take exceptional care of each guest. All of our guides are returning for the 2013 season. We're very happy about this because Adventure Sun Valley guides take amazing pride in doing their job - providing a delightfully fun, yet safe wilderness adventure.

Our 'Pampered Camping' guarantee means that we take care of all logistics, including the camping and cooking equipment, hauling of gear, and all camp work. Camp is set up and waiting each day as you get off the river.

And then there's the food! Unbelievable meals! Count on it...every day...every meal.

Our job: Take care of you!
Your job: Enjoy the vacation of a lifetime!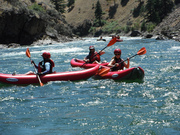 We're honored to be invited to your inbox, and will work hard to remain a welcome guest. If you wish to be removed from our mailing list, simply scroll to the very bottom of this message and select ''Unsubscribe".
---
Is Your Family Ready for a Rugged Wilderness Adventure?
I was flipping through some pictures from last summer's great river expeditions on the Middle Fork with our awesome guests and it's the images of kids that really get me jazzed. Nothing evokes wholesome family fun like a whitewater wilderness vacation on the Middle Fork of the Salmon River in Idaho with Adventure Sun Valley! Read more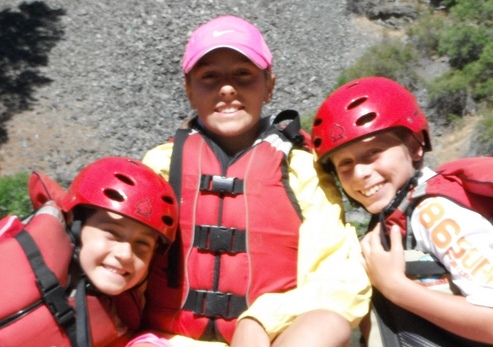 ---
The Middle Fork Makes Huffington Post's Top 10 Best Rivers to Run!
The Middle Fork is a gem and we are blessed to have this incredible wilderness to share with our guests during a dozen different weeks of the summer months. In an April 3rd blog, thetraveltimes.com on The Huffington Post featured the Midle Fork of the Salmon River in Idaho on their top 10 list of best rivers in the U.S.! Read more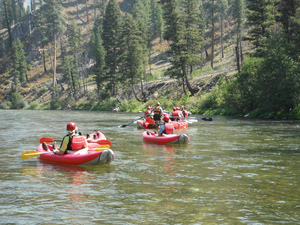 ---
Winter Snow Pack Looks Excellent for a Great 2013 Whitewater Season
Early, high-elevation snows in November and December set up Idaho's mountains and rivers for a good season, says Ron Abramovich, water supply specialist for the Natural Resources Conservation Service. While snowpack can mean churning whitewater, safety is always our top focus. We want our guests to have fun, but return home safely, and our record proves that we do just that...every trip, every year! Read more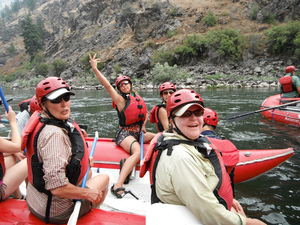 What's Next?
Book Your Trip!
Call 208.507.1012