Success = Ajo Yard Sale

Thank you Ajo for making the Spring 2014 Kaity's Way Yard Sale a great success! Your patronage, donations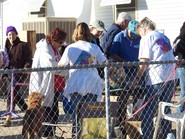 and generous contributions of equipment, supplies, food, materials and time will help us continue Kaity's legacy of P.E.A.C. E. (Patience-Empathy-Acceptance-Caring-Equality) by helping children and young adults learn to keep themselves safe and build healthy relationships.
We especially wish to recognize the Ajo Kaity's Way Volunteers and supporters including:
Elder Adams Martin Alvarez Alyssa Arancon
Jane and Kem Canon Sarah DeHaven Anne Everett
Pat Fisher Norma Gomez Manny George Jack Grinstead Richard Guinn Elder Harolds Carol Johnson Jim Johnson Kenny Lahm Sharon, Andy, Stephan, and Nathan Montijo Andrea and Brian Peterson Lily Pagan Ana Plant
Diana Rosine Jack Ginstead Marie Ross David Sanford
Rosa Serventi Charlie Tapp Lisa Tiderman
Carlos and Logan Villanueva Katie and Dennis Wilkins
Ajo Copper News.

Special thanks go to our sponsors:
Kord's AutoCare Center, Olsen's IGA, Circle K & Oasis Cafe.

...and anyone we missed who dropped by to help when they had a few minutes to spare.
Collaborating at its Best!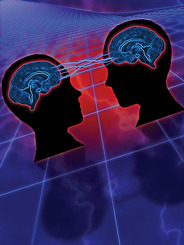 When organizations share a common goal the best of the best get together and do what is needed to reach that goal. They set aside egos and see those seeking the same goal not as competition but as an opportunity to pull the strength of many together to make a difference. Kaity's Way has always been about collaboration with others to reach the goal of creating a societal shift towards healthy relationships as the norm. Last year alone we collaborated with at least 90 organizations to bring awareness to the issue of teen dating violence and promote healthy relationships. Just recently the collaborative list has grown for Kaity's Way with the inclusion of Fresh Start Womens Foundation and Life Skills High School in Phoenix, AZ.
Beginning in May Kaity's Way will hold monthly workshops, Putting an End to Teen Dating Violence, Kaity's Way, in the Fresh Start Womens Foundation Phoenix and Mesa locations through August of this year. The workshops will be geared towards parents of teens or soon to be teens. The intent is to help parents understand the prevalence of teen dating violence as well as become familiar with Kaity's Law, what they can do to help their children make good choices when it comes to dating and so much more. Fresh Start Women's Foundation empowers women to transform their lives through engagement and education.
Earlier this year Kaity's Way was invited to present to two classes and set up a resource table at Life Skills High School during their career fair. This has since turned into a wonderful opportunity to not only present to the students of Life Skills High School but they are willing to allow Kaity's Way to hold public presentations at their Phoenix, AZ campus. Thereby, opening up our program to members of the community that otherwise may not have an opportunity to catch a presentation. We are still in the planning stages for these public presentations, but we will surely let you know when we get them off the ground.
---
Amazon Smiles upon Kaity's Way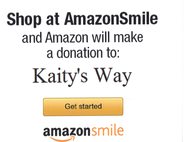 Yes indeed..... If you shop at AmazonSmile by clicking on the banner Amazon will send a donation to Kaity's Way. How cool is that!

Ready, Set, Shop......

---
Employee Giving....

Did you know that if you work for one of the following businesses you can choose to donate straight out your paycheck to Kaity's Way?

APS dc 59768


Salt River Corporation


State of Arizona


American Express
For every dollar donated to Kaity's Way a member of the community receives all the literature and data needed to understand the issue of teen dating violence and the importance of healthy relationships. So if you work for either one of these companies or know someone who does, please consider Kaity's Way the next time open enrollment comes around.

---
Let us introduce you to.....

Our new Volunteer Coordinator, Mrs. Carolyn Bunnitt. Carolyn has been a volunteer with Kaity's Way since last July and has truly stepped up to the plate in helping with resource tables and presentations around the valley. She even helped coordinate and facilitate the public presentation at Mesa Community Baptist Church on April 12th, which was a great success and we had a very good turnout to boot. We feel very blessed that she has agreed to take on the Volunteer Coordination and no doubt she will help take us to the next level.

We would also like to extend a warm welcome to Sobira Pakhlavonova. She comes to us as an Intern from the Criminal Justice Program at ASU.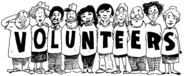 Volunteers and Interns alike are who allow us to reach out as far as we do. Without them we would not be able to participate in multiple events in one day. Without them we would have to move at a much slower pace and our ability to reach people would be limited. Their passion and dedication is so greatly appreciated and we just hope that all they do for their community comes back to them through the enrichment of their lives.
Volunteers:

Donna McClung Shelly Ward Carolyn Bunnitt

Robin Todd Annie Young Miranda Birden

Michele Reimer RJ Imperial Maria Smith Dasha McDonald

Interns:
Diana Pardo Brian Smith Morgan Pinski

Chelsea Burton Arielle Cohen
Then there are our Board Members that make sure things are happening behind the scenes lending us their expertise and time.....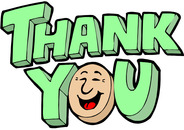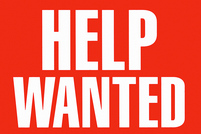 Kaity's Way is always looking for dedicated volunteers to help with various projects and events throughout the year. You can fill out and submit a volunteer application on line by clicking on the following link Volunteer Application.
Ideas on how you can help.......

Help us Bring Awareness
Are you a member of a PTA, PTO, PTSO or any group or organization that involves the welfare of children? If so, consider suggesting Kaity's Way speak at one of the meetings to bring awareness to Teen Dating Violence as well as the need for Education in our schools.
Are you on Facebook or Twitter? Friend or follow us and when you see a posting or tweet from us SHARE for all of your friends.
Talk about us to anyone and everyone. If you would like brochures to have on hand, please let us know and we will get some to you.
Fundraising
Beginning August 1, 2013 Kaity's Way volunteers, participants and supporters can enroll their Fry's V.I.P . Cards online at their secure website www.FrysCommunityRewards.com . Starting September 1, 2013, every time an enrolled participant shops at Fry's using his or her registered Fry's V.I.P. Card, Kaity's Way will earn rewards.

How cool and easy is that!?!

Follow the instructions below to get started.......
PLEASE NOTE: Before you can link your Fry's V.I.P card to
Kaity's Way, you must have an email address.

STEP 1: Creating an Online Fry's Account
**NOTE: If you already have an online Fry's account, skip to #2
Select 'Create an Account'.
Under Sign-In information, enter your email and create a password. (Write down your email & password—will need it in step 2)
Select 'Use Card Number'. *Enter your Fry's V.I.P Card Number, last name and postal code.
Under 'Select Your Preferred Store' enter your postal code.
Select 'Find Stores'.
Choose your store then select 'Create Account'. *You will then be prompted to check your email for a confirmation email. Click the hyperlink in your email to finish creating your Online Fry's Account. Continue to step #2 to register for the Fry's Community Rewards Program of your choice.
STEP 2: Register for the Fry's Community Rewards Program
Select 'Sign-In'.
Enter your email and password then select 'sign in'. (This will be the email and password you created in step 1)
Select 'My Account then select 'Account Settings' from drop down menu.
Click 'edit' under Community Rewards. If prompted, enter personal information.
Under Find Your Organization: Enter the NPO number 80082 or name of organization Kaity's Way then select 'search'.
Under Select Your Organization: Select box next to your organization
Then select 'save changes'.
If you have registered correctly, you should now see your organization information listed under 'Community Rewards' on your Account Summary page.
Another opportunity and one of the simplest ways to raise funds for Kaity's Way only takes the stroke of a key. Just start using Yahoo! powered GoodSearch.com as your search engine, select Kaity's Way and they'll donate a penny to Kaity's Way every time you do a search! They also have several other online opportunities to raise money for Kaity's Way by shopping, playing games, participating in surveys, booking online travel. For each transaction a percentage of the purchase will go to Kaity's Way

The web site is http://www.goodsearch.com. You can also read about GoodSearch in the NY Times, Oprah Magazine, CNN, ABC News and the Wall Street Journal.
Have a Home Party to raise funds for Kaity's Way. Many businesses, such as, True North Gold, Tupperware, Beauticontrol, Pampered Chef, CandleLite, Miche Bag and Cookie Lee have programs to fund raise for non-profit organizations. This is a fun way to get together with your friends and support a great cause.
Conduct a used cell phone drive or recycle used ink cartridges from printers or copiers at your place of employment or with your friends and family. If interested give us a call and we will get you the supplies you need to set up.

With the biggest shopping season upon us, Amazon gives customers the option to select a non profit to receive .5% of any purchase upon checkout. At Smile.Amazon.com You can select Kaity's Way and shop away.

---
Kaity's Way Board Members
Susan Guinn-Lahm, MA, CRC, LPC

Past Board Chair
Susan is a native of Ajo, AZ where she works as the Lead Behavioral Health Clinician at Desert Senita Community Health Center (DSCHC). Susan provides general mental health counseling services, specializing in patients behavioral changes to compliment their medical treatment.

KellyAnn Bonnell
Board Chair
KellyAnn is a modern renaissance woman. She is a published author, an accomplished costume designer and is considered an expert in arts education. She is currently the Education & Outreach Director for Infinite Spectrum Productions where she oversees educational and mission driven projects for the company. She is listed on the Consultant Roster for the Arizona Commission on the Arts and was a 2011 nominee for the Arizona Governor's Arts Awards in Arts Education.
Ric Sudberry
Board Treasurer
Ric is the father of five children and the PauPau to six grandchildren. He served six years in the US Air Force as a Medical Technician. Ric currently works full time as a Department Supervisor at Home Depot in Phoenix, AZ. He enjoys spending time with his family, especially the grandchildren, reading, watching football (Go Steelers!) and traveling.
Ariella Nahom

Board Secretary/Governance Committee Chair

Ariella has a Master's Degree in Exercise Science and Physical Education from Arizona State University. She is currently an Activity/Unit Coordinator at RidgeCrest Healthcare with Senior Living Options and has been with the company for over 12 years. In her most recent civic positions, Ariella served as a Board Member and Secretary for S.H.A.R.E. as well as Co-Chairperson and Healthy Relationships Subcommittee Chairperson at the Arizona Coalition Against Domestic Violence. She is also currently a volunteer for the Alzheimer's Association as a Caregiver Support Group Facilitator and is a mother to a wonderful teenage son.
Brandy Aguilar
Board Member

Brandy loves to tell stories. She is the Executive Producer/Multimedia Journalist for Health2Fit television show and website. Brandy has more than 15 years of newsroom experience. She covers all kinds of stories from weight loss, and sports health to the latest medical breakthroughs in Arizona and around the country. Brandy earned her degree in broadcast journalism from the Walter Cronkite School of Journalism and Mass Communication at Arizona State University. When not busy telling stories, she spends time with her family, travels, hikes, plays tennis and loves going to sporting events/concerts. Brandy completed the New York City Marathon and hopes another race may be on the horizon.
Diane Smith
Board Member/Marketing Committee Chair
Diane Smith is the Public Relations Manager for the Martz Agendy. With a background in Public Relations and TV news, Smith has more than a decade of media experience under her belt. Smith graduated with a Bachelor of Arts in Broadcasting from Arizona State University. She is the proud pet parent to three catsa nd even though her smart phone is usually within reach, when she is not officially "on the clock" she enjoys exercising, watching sports and spending time with friends and family.

Diana Rosine
Board Member

Diana Rosine was born in Port Huron, Michigan and lived most of her life in Michigan. She moved to Phoenix 7 years ago and has dedicated herself to helping other by becoming involved in the Kiwanis, Homeward Bound and Kaity's Way. Diana has a wonderful Fiance (Jack), two daughters and five grandchildren that live in Michigan and Ohio. She was recently awarded Kiwanina of the Year 2012-13 for her dedication to volunteerism and helping the children of the world.
Erika M. Lazenby

Board Member

Erika is the Director of Marketing Operations at Arizona State University-the largest public university in the country. She is responsible for the operations of university wide marketing efforts to more than 67,000 students in addition to faculty, parents and alumni. Prior to joining Arizona State University, she held various positions in the Office of the Arizona Governor. Under the administration of Governors Jane D. Hull, Janet Napolitano and Janice K. Brewer, Ms. Lazenby directed the provision of services to Arizona constituents and navigated the complexities of Arizona politics. Ms. Lazenby's personal interests include improving educational attainment, empowering women and strengthening the economy in Arizona. She holds a bachelor's and master's degree from Arizona State and is currently pursuing a doctoral degree in public policy and public administration focusing on the convergence points of politics and economics.
Victoria Spencer
Board Member/Finance Committee Chair
Victoria is the Director of Tax Services at KeatsConnelly, the largest cross-border wealth management firm in North America that specializes in helping Canadians and Americans realize their dreams of a cross-border lifestyle. Victoria assists clients with tax planning and tax preparation of their US and Canadian tax returns. She has been working in the tax and legal services industry since 2002. Victoria is a Minnesota native and only recently became an Arizona resident in 2007. She enjoys running, road races, yoga and spending time with friends and family. She lives in Scottsdale, Arizona with her partner Jim Crane, his two children, Kaitlyn and JT, and their two dogs, Fozzie and Shammi..
Many Thanks to:

Everyone who participated in that AZ Gives Campaign on April 9th. We reached our Goal and could not have done it without everyone that joined in.
We also need to Thank a couple of people that were very kind to open their homes to us and allow us to stay with them while out of town providing presentations in Nogales and Tucson. Their kindness helped us keep our costs to provide presentations for their community to a minimum.
Charleen Cooper & Chris of Nogales and
Christy, James, Carlos and Logan of Tucson..
Your hospitality is greatly appreciated and so many benefited from your kindness.
---
Wish List
6' Folding Table


Folding Chairs


Laptops for presentations (refurbished okay)



Gas Cards

Reward points for hotel accommodations or airfare

Conference call speaker phone
Periodic use of a reliable conference line
Digital Video Camera

Color Laser Printer

Venues to hold Public Presentations of Kaity's Story
Office Space
Office Supplies

( Paper, Blue pocket folders, labels, envelopes, stamps, display stands, etc)

Items to Raffle off or put in a Silent Auction to raise funds
Wireless clip on microphone & speakers
Spanish Brochure
Kaity's Way Bracelets
---
***Reminder***

Thanks to two donors, who have asked to remain anonymous, we are doing it again this year. With the donations,
KW
is able to give high school seniors who are planning to attend a Maricopa Community College and go into a public service position, the opportunity to apply for our $700
Kaity's Way BB Scholarship
. Criteria and application can be located by clicking on the link. The close date for this scholarship is June 1, 2014.
---
What is on the Horizon


Be sure to check our website for additions and updates
www.kaitysway.org/events
*****************
When
May 2, 2014

What
Resource Table

Where
Maryvale High School
Phoenix, AZ

*****************

When
May 6, 2014

What
Resource Table

Where
Child and Family Youth Resource Fair
Phoenix, AZ

*****************

When
May 7, 2014

What
Presentation

Where
Santa Cruz Valley High School
Eloy, AZ

*****************

When
May 7, 2014

What
Resource Table

Where
ICAN
Chandler, AZ

*****************

When
May 8, 2014

What
Presentation

Where
Summitt High School
Apache Junction, AZ

*****************

When
May 12, 2014

What
Presentation

Where
Fresh Start Womens Foundation
Phoenix, AZ

*****************

When
May 13, 2014

What
Presentation

Where
Fresh Start Womens Foundation
Mesa, AZ

*****************

When
May 13, 2014

What
Presentation

Where
Red Mountain High School
Mesa, AZ

*****************

When
May 13, 2014

What
Resource Table

Where
Project Connect
Avondale, AZ

*****************

When
May 14-16, 2014

What
Presentations

Where
Ajo, AZ

*****************

When
May 2, 2014

What
Resource Table

Where
Maryvale High School
Phoenix, AZ

*****************

When
May 31, 2014

What
Presentation

Where
Streets of Success
Phoenix, AZ

*****************

---



Need a Vacation or just get away for a few days?
is the place to go. This new state of the art resort in beautiful Scottsdale, Arizona has something for everyone. Click on the link above to check out the wonderful amenities and make your reservation.
Now is a Great time to visit Arizona.
Be sure to let them know Kaity's Way sent you!
---
Great People doing Wonderful Things!

Want to help children all over the world? If so, check out your local Kiwanis Club.


The Arrowhead Kiwanis Club, Peoria, Arizona is a loyal and consistent supporter of Kaity's Way.


We are very Grateful to them and everything they do!
---
Feel the Sting!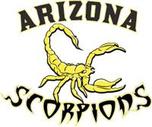 More Great People doing Great Things!

Strong supporters of
Kaity's Way
Look for our table at the Home Games!


---
Kaity's Korner Staff
Miranda L. Birden
Creator & Editor
Bobbi Sudberry
Contributor & Editor
Please feel free to contact us if you should have any comments, questions or concerns regarding out newsletter.
Kaity's Way Contact
Mailing Address:
P.O. Box 83494
Phoenix, AZ 85071
Email Address:
kw08@kaitysway.org
Phone Number:
(602) 740-2734
Tax ID #26-3442791